A garden swing set can make your yard a more enjoyable place and encourage your family to spend more time outdoors. It's one of those buys that can transform your yard. So, are you ready for a swing?
In this post, we'll talk garden swings and what you need to know before getting one. We'll also share with you our top choices across popular categories.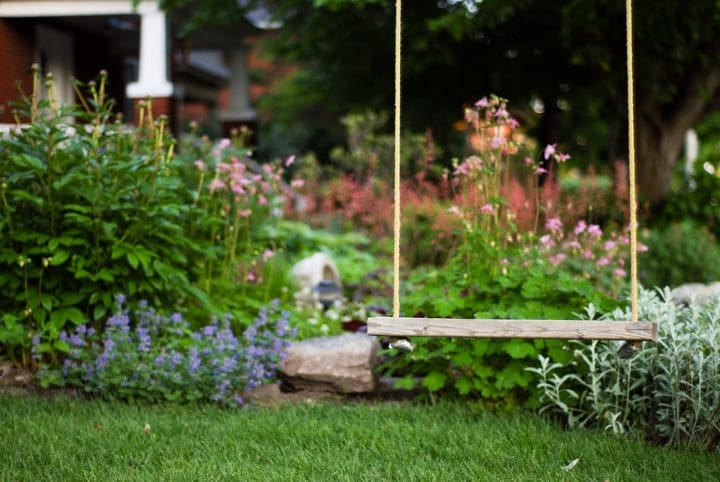 Shopping for a garden swing set isn't quantum physics, but there are some things you want to keep in mind. There are lots of options out there, and not all of them are durable or safe. Or worth your time.
Without further ado, let's get this post swinging!
Why Buy a Garden Swing?
These days more than ever, many kids are spending a lot of time inside their house in front of screens. Although screens are fun for kids, the little ones also need to stay active.
Exercise and playing outdoors are great for kids. It can make them healthier, both physically and mentally.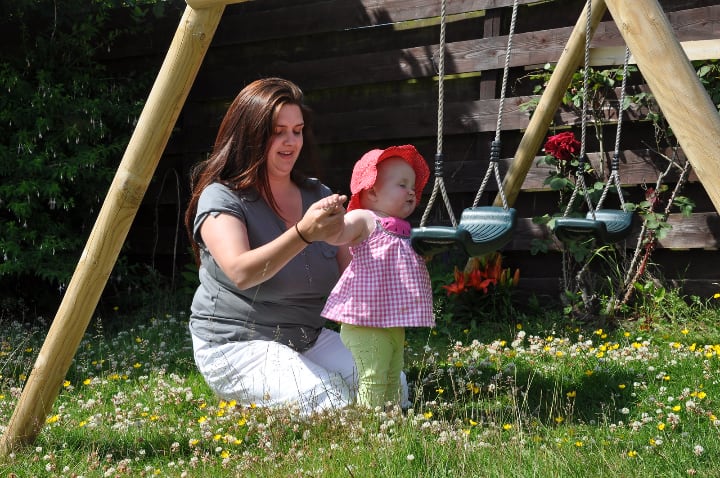 A good garden swing set is a nice way to get your kids interested in your garden and keep them there for longer.
But a garden swing isn't only for kids. You want to take some time to relax too, and a swing makes that easier. Not that you have to keep swinging all the time. Think of swing sets as comfortable chairs you can relax or even nap in.
If you've never had a swing before, maybe the time has come to try one at last.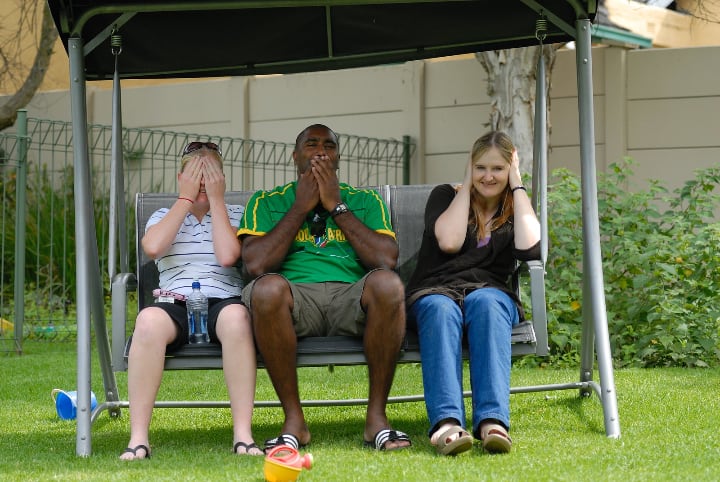 How to Choose a Garden Swing
Garden swings come in all shapes, sizes, and price ranges. Some are more durable and easier to install than others. Some look so cool that they can add style to any yard.
Here are the main factors you want to pay attention to. In themselves, swings are simple items, but each of these factors matters. Poor choice of materials or wrong size can make an otherwise promising swing a useless garden piece.
Materials
Garden swing sets are often made from metal, plastic, wood, or a combination of these materials. Let's take a quick look at each of these to better understand their pros and cons.
Plastic Garden Swing Sets
Plastic is the least expensive material when it comes to swings, but it's also the least durable. It's best for swings for young children. Also, this material is not the most environmentally friendly.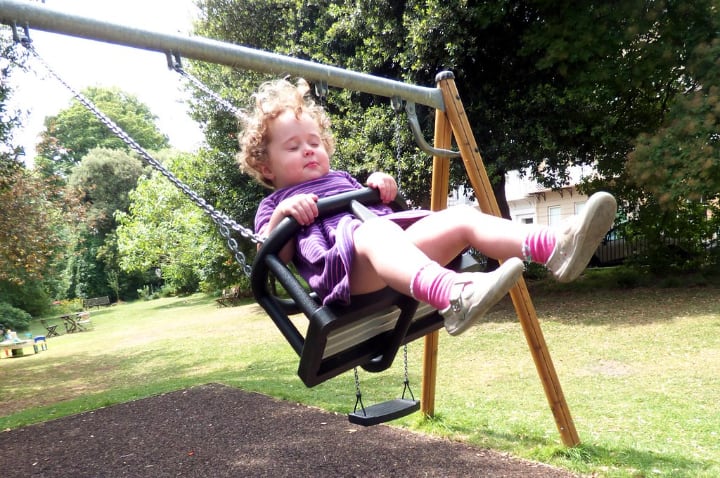 If you're keen on getting your little ones a colorful swing that will become their next favorite toy, getting them one made from plastic can be a good choice.
But make sure to choose a chemical-free plastic with paint that safe for kids. For non-kid uses, however, we recommend other materials.
Wooden Garden Swing Sets
Wood is a timeless material that you can integrate easily into most garden designs. It can complement garden furniture. Whether you choose something casual or something decidedly elegant, the result can be amazing.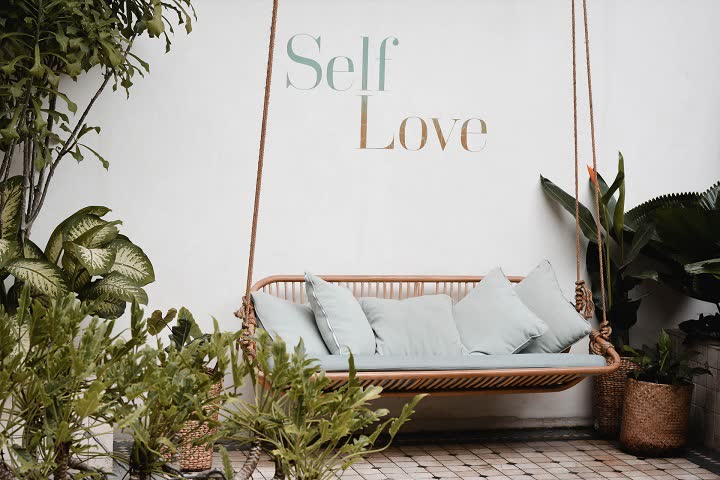 A good-quality wood swing can last a long time. Think years, decades even. But keep in mind that not all wood swings are made equal.
A good quality one is going to cost you more than swings made from other materials. We think it's worth it, especially if you want to give your garden a natural look.
Metal Garden Swing Sets
Metal swing sets are widely available and easy to integrate into most decors and settings. Good quality metal swings don't rust and prove some of the most durable.
However, they usually require some maintenance every once in a while, including painting, oiling, and possibly minor repairs.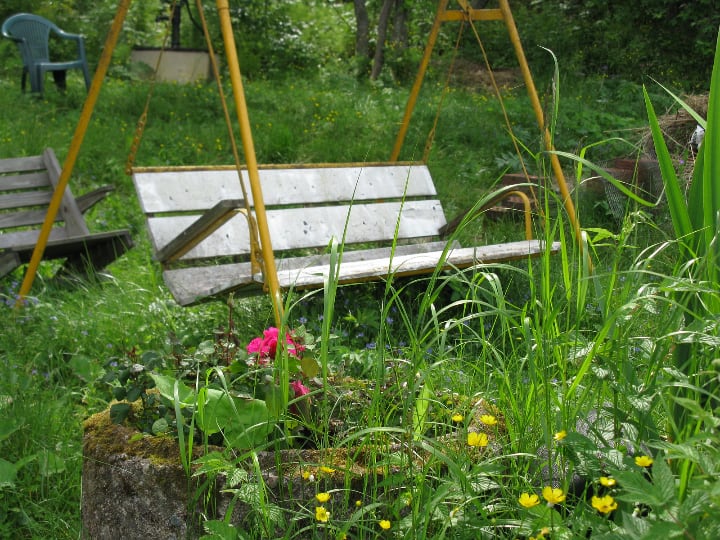 If you're not sure what your swing should be made of, we recommend metal as the middle choice between plastic (low end) and wood (high end).
Design
Casual or elegant? Modern or classical? With or without a canopy? With a steel flame or with ropes or chains that you can attach to the branch of a reliable tree?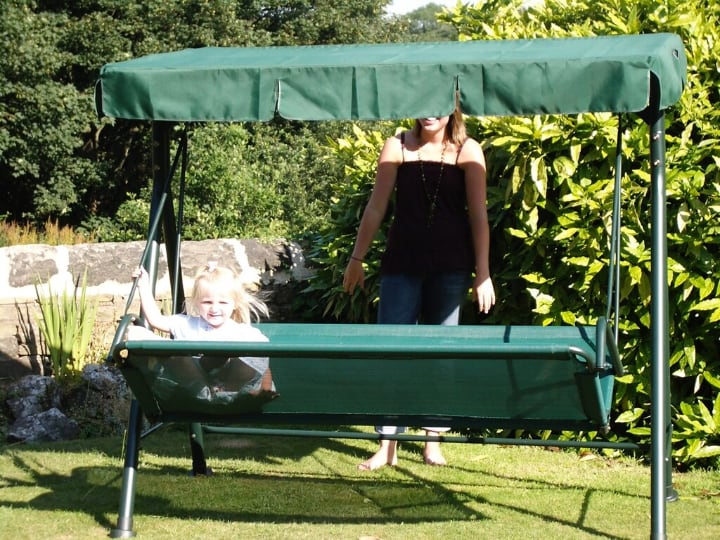 There's no right or wrong choice here, only plenty of options. Having an idea about the design of the swing makes it a lot easier to narrow down your choices.
But sometimes, you can find something really nice if you just explore all your options.
Maintenance
To keep your swing set safe and durable, you have to properly maintain it. Depending on the material it's made from, this could require sealing every few years, repainting, cushion replacement, and more.
If you're going to leave your swing in the sun all day, it will wear down faster. This is especially true of plastic and wood swings.
There's no maintenance-free swing set out there whatever manufacturers may say, not if you're going to use it for 3-5 years or more.
Space
A garden swing needs some space around it. If you're worried that bushes, trees, and other garden features may obstruct it, choose one with a narrower swinging range.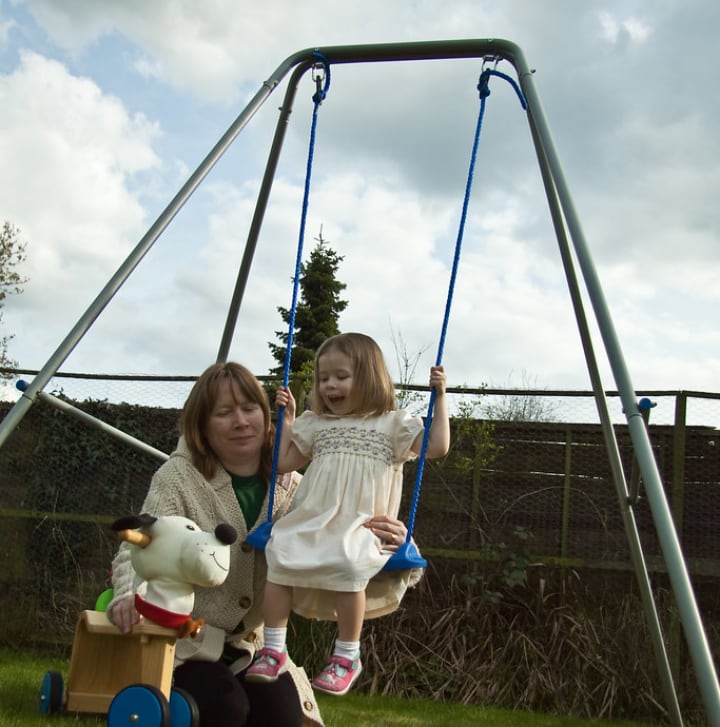 Product descriptions don't usually mention the swinging range, but you can approximate it based on the design.
Good to know: Garden swing sets that come with a frame tend to have a smaller swinging range than the ones you can hang from other structures.
Safety
When it comes to safety, you want to choose a swing with a quality build that's not likely to break anytime soon.
Also, if you're looking to buy one for small kids, consider additional safety options like a kids' safety seat and soft paving under the seat as a safeguard against falls.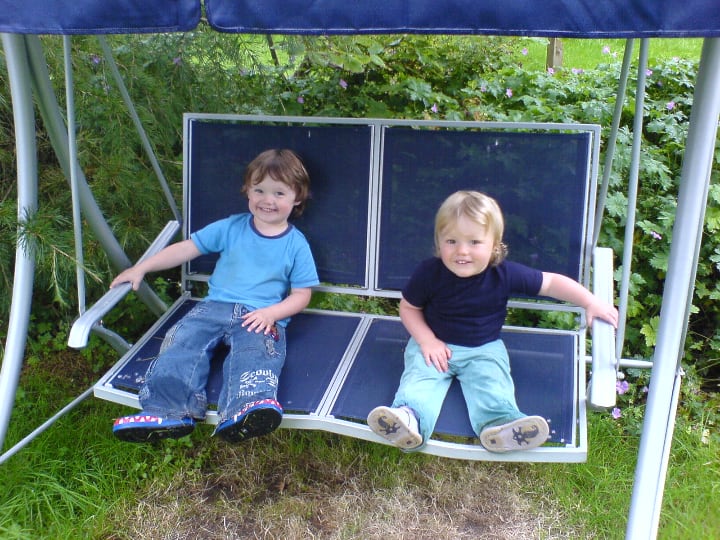 Garden swings that come with their own metal frame tend to be safer than those that you have to fix yourself to a different structure.
Tip: Always make sure that your garden swing is safe and properly installed to prevent any persons or pets from getting tangled in it.
Size
When it comes to garden swings, big is sometimes better. A big swing lets you nap into it if you want.
Also, if you choose a small one for the kids now, because they will outgrow it in a few years at most.
In the long run, a bigger swing can prove a better investment, especially since your kids can reuse it all through adolescence.
Standalone vs Set
Garden swings can consist of one or more swings or be part of a larger play structure with a tower, monkey bars, climbing wall, and more. The extra features can turn the set into great home playground.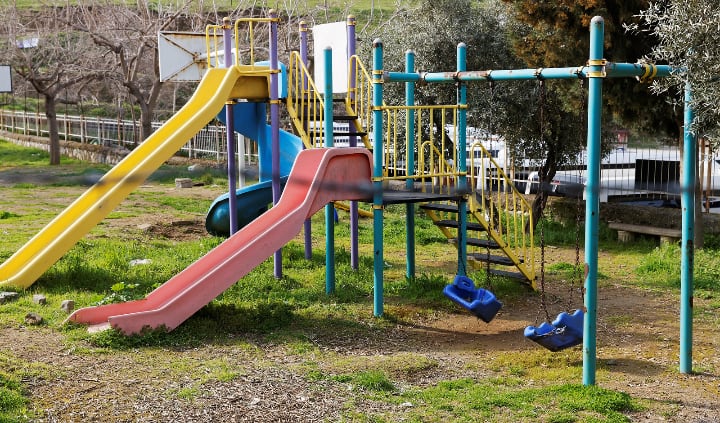 Best Garden Swing Sets
Find below our favorite top-rated and most reviewed outdoor garden swing sets for different categories.
Best Garden Swing Sets for Kids
Hours of fun and lots of laughter. That's what we believe garden swings for kids should be all about. Without sacrificing durability or using toxic materials, of course.
Our Top Choice: Backyard Discovery Pacific View Cedar Wood Swing Set
The Backyard Discovery Pacific View set has a lot going for it. It has everything including a slide, swing, clubhouse, and lots of other fun features. It's made of cedarwood, looks great, and is just great for small children.
The drawback is that it's not the easiest set to install or maintain. It also takes up quite a bit of space. But if space is not a problem and you want to give your kids a gift they will never forget, go for this one.
This swing set can become the play hub around which they gather with all their friends.
Explore More Garden Swing Sets for Kids
Looking for more options? Check out these bestselling choices from leading manufacturers.
Baby Garden Swings Sets for Toddlers
Toddlers need a safer swing design than kids as they are more prone to falls. You don't want to run any risks.
Our First Choice: Eastern Jungle Gym High Back Full Bucket Swing
The Eastern Jungle Gym Bucket Swing is an extremely durable swing. It's made from strong copolymer plastic with a galvanized hardware coating. It's rust-proof too.
The fully enclosed full-bucket body makes it the safest choice around for toddlers. The deep bucket seat is designed to keep your kid perfectly balanced.
We also like that you can use it right away since it's fully assembled in the box.
You can easily fix it to any beam provided that the beam is sturdy and at least eight feet and six inches high. The chains are strong and comfortable to grip, another plus. Overall, this is a smart choice.
Our Second Choice: Step2 Infant to Toddler Swing
Step2 Infant to Toddler Swing is an affordable garden swing for toddlers. The harness is very easy to use and adaptable too. The rope is weather resistant and the seat is very easy to clean.
The seat has a contoured bottom and a backrest, making it very comfortable for every kid. It can hold up to 50 pounds.
Explore More Garden Swing Sets for Toddlers
For even more options, explore now these top selling swing sets.
Best Garden Porch & Patio Swings
If you have some space left on your porch or patio, try these porch and patio swings. They can add comfortable seating to your outdoor area and help you set up a relaxing corner to which you can retreat whenever you need to.
Our Top Choice: Abba Patio 2 Seat Outdoor Canopy Porch Swing
The Abba Patio 2 Seat Outdoor Swing is a stylish and durable choice. The comfortable cushions, sturdy build, and thoughtful side trays for cups make it one of the most comfortable swing sets around.
We also like the toned-down hue, a nice alternative to the loud green of cheaper swings and the luxurious but not over the top feel.
Explore More Garden Swing Sets for Patios and Gardens
Before you make up your mind, you may want to explore a few other top-selling, highly rated products.
Best Wooden Garden Swing Sets
So far we've featured swing sets made from metal or plastic. Now let's take a quick look at some of the best swing sets made entirely or mostly from wood.
Our Top Choice: Tangkula Wooden Porch Swing
Made of premium fir wood, the Tangkula Wooden Porch Swing has a country flair to it that can transform any garden or yard. It comes unpainted–you can leave it as it is or paint it any color you want.
We like the curved design of the seat and that you can use it even without a pillow, though adding one will probably make it even better.
If you want a simple wooden swing without any bells and whistles, this could be an inspired choice.
Explore More Garden Swing Sets for Patios and Gardens
You may also like one of these other top sellers in this category. Check them out now.
Garden Swing Frequently Asked Questions
We've also put together a list of the most common questions we hear about garden swings. We hope you find the answers useful.
Remember also that you can always get in touch with us if you have more questions through the comments section.
Swing, Swing Away!
If you want to have a bit more fun in your garden or just relax and unwind, a garden swing could be what you need. If you have kids, then a swing can be all the more fun.
Take into account the points we covered above when making your choice. Remember that a good swing is going to last for years–it's a smart investment, so you may as well invest in a quality product.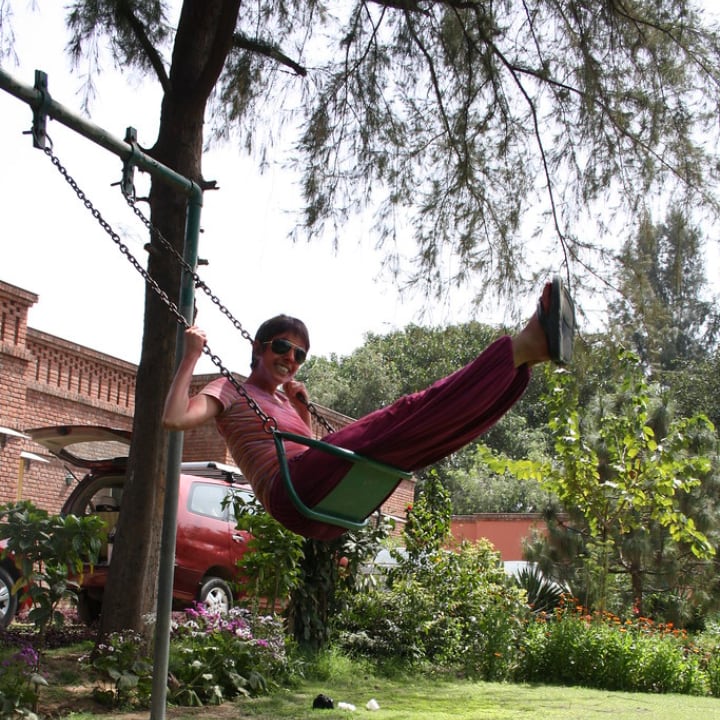 Another way to relax in your yard is to install a garden bench and to add some soothing water features.
And to enjoy your swing even at night, don't forget to string some garden lights about the place. Who knows, maybe even some fairies will come to join you…
Will you be getting a garden swing set soon? Which one?
Drop a comment and tells us. We're curious!