With its spicy scent, interesting flavor, and fortifying effect, ginger tea is one of the healthiest drinks on Earth–especially when you add to it some lemon! Learn more about the health benefits of ginger and learn how to prepare a delicious cup of tea with our selection of recipes.
Across the world, ginger is a healing herb that's used as a spice in many cultures. It's also made its way to the West. Today, it's one of the best-known spices around.
We call it "ginger tea", but this isn't a tea in the true sense of the word. Rather, it's an infusion. To make ginger tea, you don't have to use any tea leaves.
This means ginger tea doesn't have any caffeine and you can drink it later in the day without worrying that it will keep you up at night. It's a good alternative to classic herbal teas.
This specific aromatic tea is invigorating, enriching, and calming at the same time. Since it is also absolutely caffeine-free and has only 4 calories per cup, it is a great substitute for coffee or black tea.
Top Health Benefits of Ginger Tea
Ginger is widely considered a medicinal herb–which is encouragement enough to try this tea if you haven't already.
Whether you make it in a teapot or in some other way, you can take advantage of a host of health benefits. Not all of these have been fully validated by science, but there's no denying that this tea is healthy.
So, what are the key benefits of ginger tea you should know of?
1. Good for the Respiratory System

One of the more obvious benefits of ginger tea is relieivng nasal congestion and making breathing easier.
If you've ever had a warm cup of this spicy tea you'll know what we mean.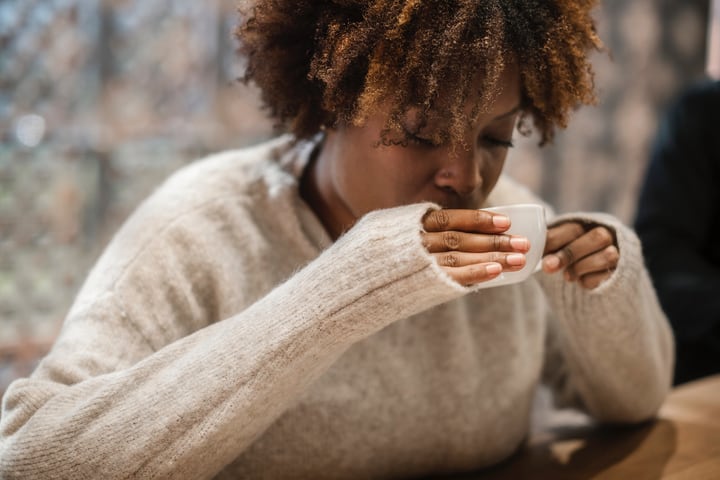 Ginger contains antioxidants which may strengthen your immune system and make you less susceptible to viral infections. In other words, this is a good tea to drink in the colder seasons.
2. Relieves Nausea

A cup of ginger tea could help you better manage nausea during pregnancy or as a result of chemotherapy. It's specifically the volatile oil in ginger that has this effect.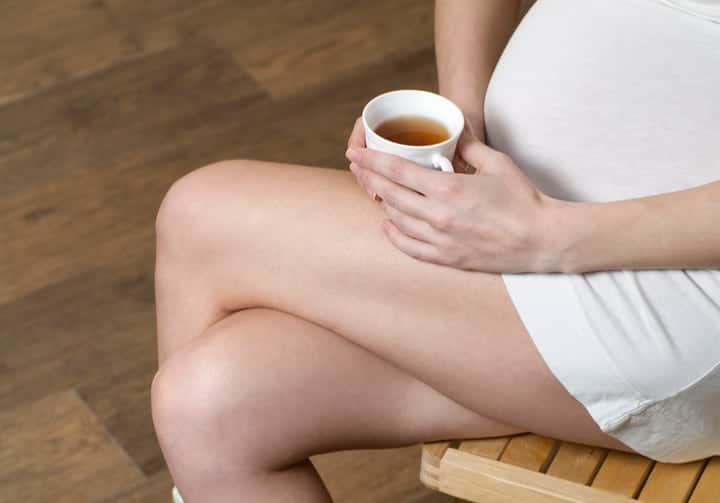 Ginger tea may also be good for dealing with post-surgery nausea, but it's best to discuss this with your doctor as it may have an impact on blood clotting.
3. Controls Weight and Blood Sugar
A Columbia University study involving 10 overweight men found that drinking hot ginger tea (in this case, the ginger powder dissolved in hot water) increased their feelings of fullness and reduced hunger.
This also suggests that ginger may be effective in managing obesity. Ginger may help improve blood sugar control, reduce A1C, insulin, and triglycerides among people with type 2 diabetes, some research suggests.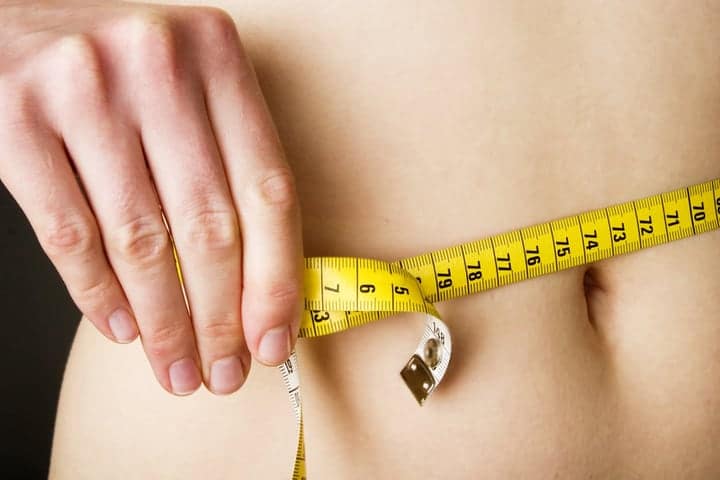 In other words, you can add ginger tea to the list of weight loss teas that may be effective.
4. May Improve Blood Circulation

This powerful tea may also help with overall blood circulation. In line with that, we all know that it is women's struggle to complain about cramps during their menstrual cycle.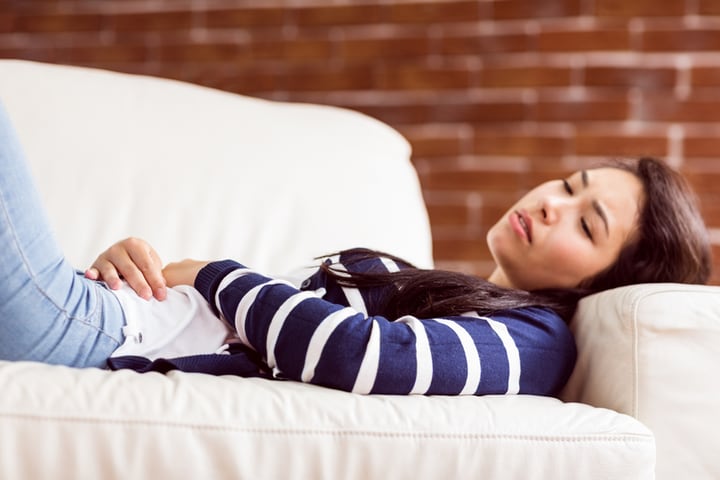 Worry not, as this beverage can save the day. Dip a clean towel into hot ginger tea and apply it to your lower abdomen. This should help reduce pain and help your muscles relax.
5. Boosts Immunity and Helps Fight Cancer Disease
Ginger has antioxidants that can boost your immune system–we already touched on that. What's more, at least one study suggests that this tea may help prevent colon cancer and possibly other types of cancer.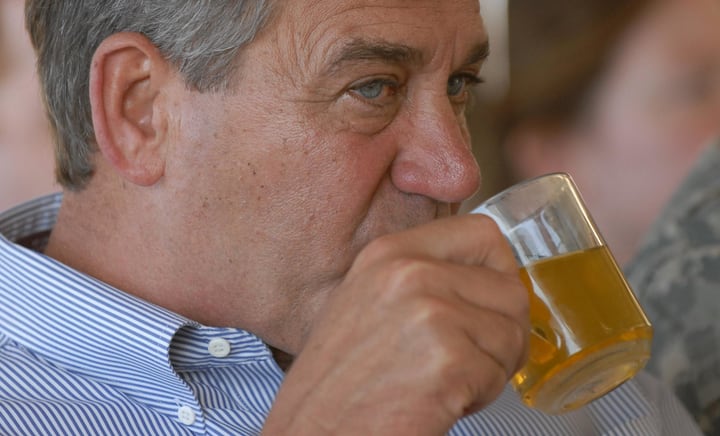 To maximize the benefits of ginger tea, you want to drink it regularly, preferably every day. This shouldn't be hard as you can combine ginger with other plants and ingredients.
6. May Relieve Inflammation

Another potential benefit of drinking this tea is reducing joint inflammation. Whether we're talking of old age or arthtitis, this tea may help reduce pain and support joint health.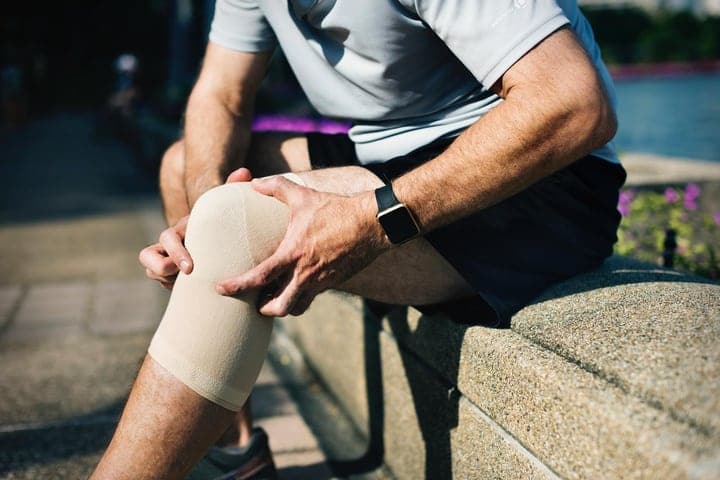 Tip: Swollen and tender joints may cause you to work out less and lead to other health issues, so it's important to deal with them early on.
7. Good for the Digestive System
Ginger is popular for aiding the digestive system. It can help your digestive system to process food more easily and eliminate toxins.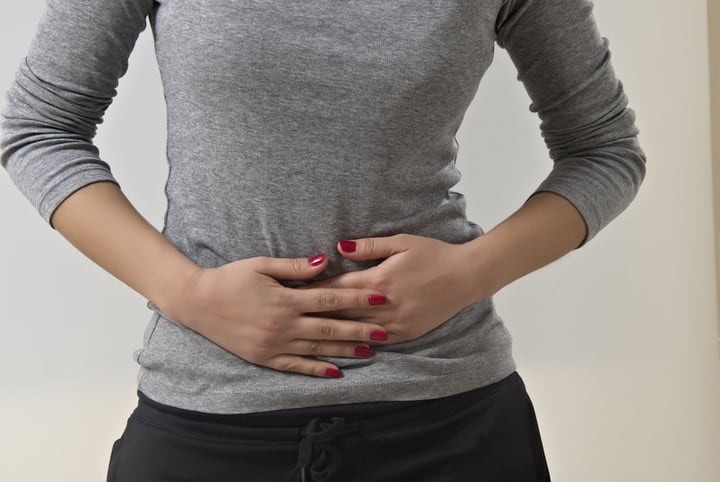 That said, you want to drink it in moderation as it may cause heartburn. If you are suffering from specific digestive problems or other ailments, you want to talk with your doctor first before using this tea as a treatment.
8. Helps You Deal with Gastrointestinal Problems
Drinking this tea will help your tummy feel better, but there may actually be more to it than that.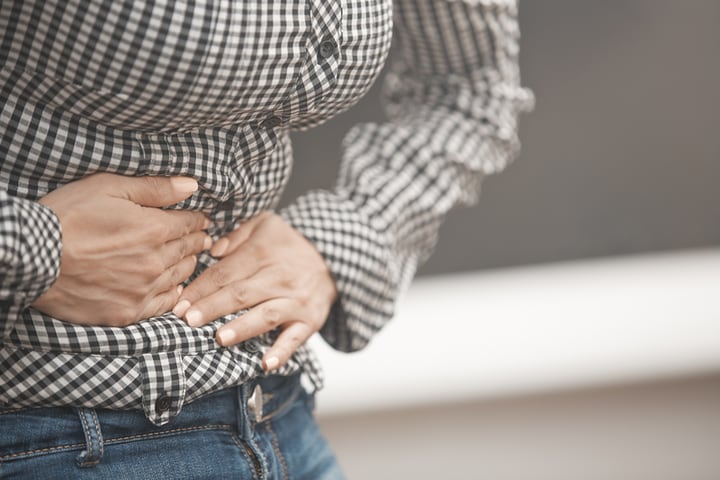 Ginger tea could help reduce gastrointestinal problems such as cramps, irritable bowel, flatulence, colic, or diarrhea. It's by no means an easy cure for these conditions, but it could help.
9. Treats Headache and Migraines
Ginger is a natural blood thinner and may also help to relieve headache. But bear in mind that if you drink it as a treatment for headaches, you shouldn't take aspirin with it.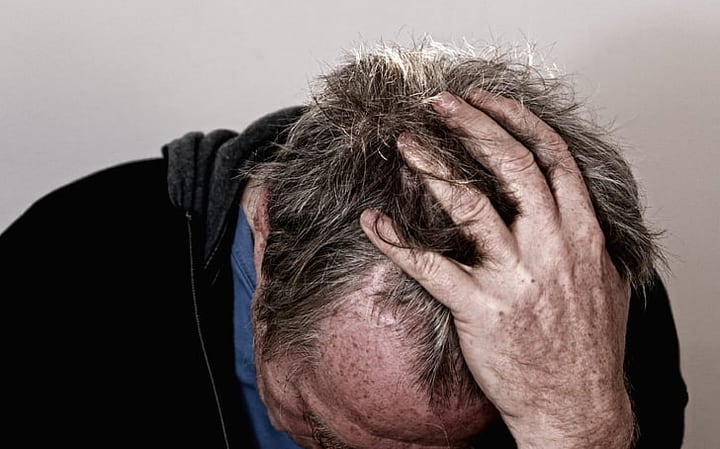 Mixing the two blood thinners together can have unpleasant side effects. If you doctor prescribed you aspirin, take that and don't drink this tea until after you have finished your treatment.
10. Could Reduce the Risk of Heart Disease
A concoction made with ginger root can also reduce your risk of heart disease. It acts by lessening the amount of bad cholesterol in your body.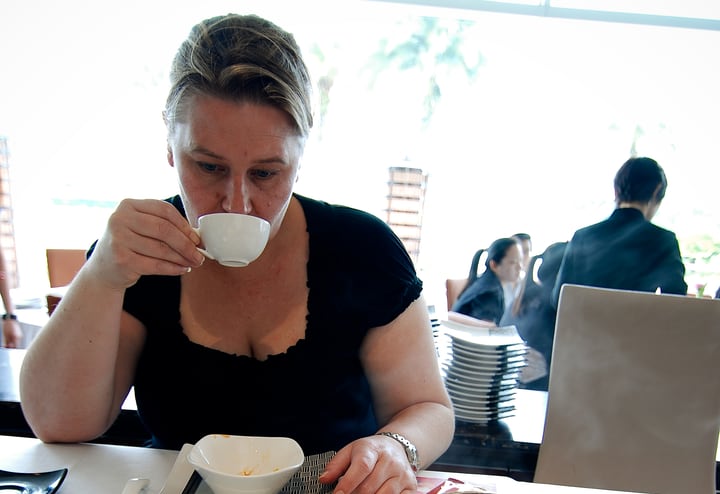 Lower cholesterol gives you a lower possibility of a heart attack, so adding this tea to your diet may be a good idea for your long term health.
11. May Increase Fertility
Did you know that drinking this tea may help to improve male sperm quality? More research is needed to confirm this, but one study suggests that ginger tea may increase fertility.
Good to know: Drinking ginger tea works as an aphrodisiac (increases libido when consumed) for men, thus helps increase fertility.
How to Make Ginger Tea
Have the above health benefits convinced you yet to try this tea?
Even if some of the health benefits of ginger are not beyond refutation, you can still savor the delicious taste of this tea.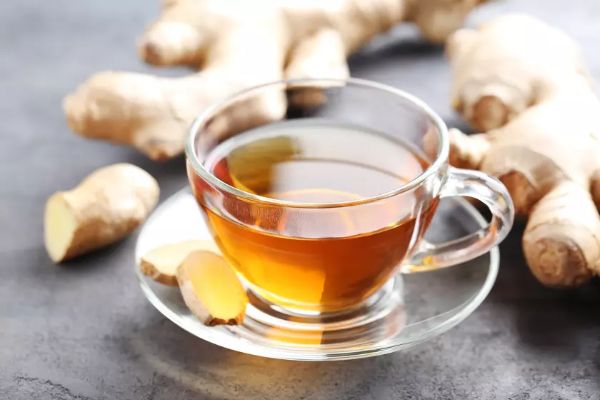 It is a delicious drink that you can have any time of the day–whether you add honey to it and other herbs, or not.
During winter, it's a perfect warmer. But then you can also relish it as a summertime infusion.
Here's a basic recipe for making fresh ginger tea at home:
Ingredients:
1 or 2 slices of ginger root
1 cup boiling water
honey (optional)
Directions:
Put the ginger root slices directly in a mug.
Add the boiling water and allow it to steep for 5 to 10 minutes.
Add honey to taste.
3 Tasty Ginger Tea Recipes
While it is easy to make a fresh cup of ginger tea, this tea can be combined with other citrus fruits like lime and other herbs such as turmeric or chamomile.
Once made into tea, you can add peppermint, honey, or lemon to soften or even mask the spicy taste of the ginger.
Explore now some of our favorite recipes for tasty ginger tea variations that you can make.
1. Ginger Green Tea
Ginger with green tea? It's a match made in heaven, we think. Or at least in a very happy teapot or cup! This simple recipe is one of our all-time favorites.
Ingredients:
5 cups of water
2 1/2-inch piece of fresh ginger (unpeeled is okay), coarsely chopped
3 tablespoons honey
6 bags of green tea
mint sprigs (optional)
Directions:
Pour 2 cups of water and the ginger into a pan and bring to a boil. Wait for the heat to become low and boil for 5 minutes.
Stir in the honey.
Remove the pan from heat and add the tea bags. Steep for 3 minutes, and then strain out all the solids.
In a large pitcher, combine the strained tea with the remaining 3 cups water.
Chill in the refrigerator. Serve over ice, garnished with mint sprigs.
Tip: An easy way to make ginger tea with green tea or any other type of tea is to make the ginger infusion first and then steep the "other" tea in the hot ginger infusion for 1 to 2 minutes.
2. Lemon Ginger Tea
Another favorite recipe brings together the healthy spiciness of ginger with a zesty lemon. Buy organic for the best results and top health.
Ingredients:
1″ segment of fresh ginger
12-16 oz. hot water
1 fresh lemon
1-3 tbsp. honey
Directions:
Peel the ginger and cut into very thin slices.
Put the ginger in your glass or mug. Then, add boiling water.
Cover with a lid, and let steep for 5 minutes.
After steeping the ginger for five minutes, add the juice from the lemon (and then the lemon slice itself) and honey to taste.
3. Turmeric Ginger Tea
Turmeric is one of the world's healthiest spices. It's also a potent ingredient for infusions and teas and one that goes great with ginger.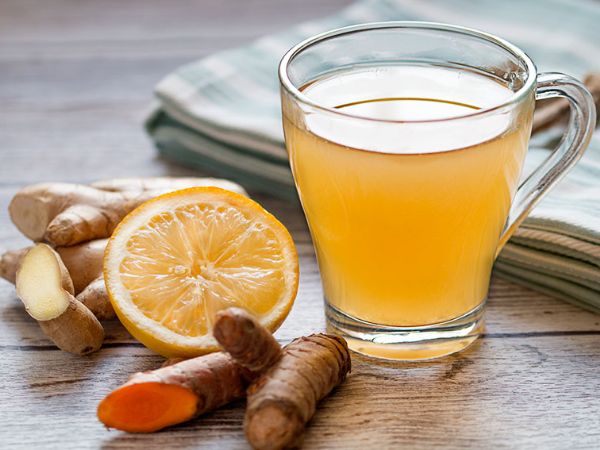 Ingredients:
1 or 2 slices of ginger root
1 cup of boiling water
1 dash of ground turmeric
1 dash of black pepper
honey (optional)
Directions:
Put the ginger root slices directly in a mug.
Add the boiling water, turmeric, and black pepper.
Stir well. Allow the tea to steep for 5 to 10 minutes.
Add honey to taste.
Best Time to Drink Ginger Tea
Ginger tea is a refreshing drink to have during any time of day. The only exception is if you put green tea or black tea into it. The caffeine may keep you up at night, so you may want to avoiding drinking it in the evening.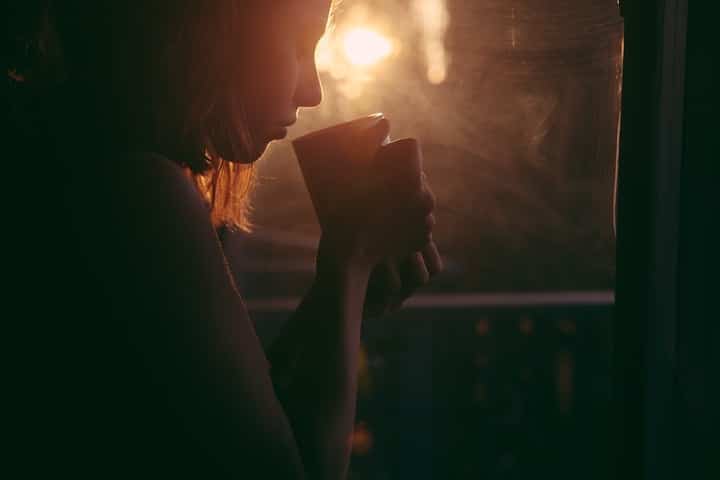 Often, the best time to drink ginger tea is after you wake up in the morning. When you drink it half an hour or so after you wake up, it may speed up your metabolism and help you avoid morning sickness.
Having a cup of ginger tea can become an alternative to morning coffee. Plus, it's caffeine-free.
Ginger Water May Reduce Belly Fat
Ginger tea may help promote weight loss. If you're thinking of shedding some pounds, you may want to try this tea.
Ginger water is a good drink to detox your body, especially after a full meal. You can use fresh ginger root in water as it helps speed up your metabolism, support weight loss, get rid of belly fat, helps lower cholesterol, and balance hormones.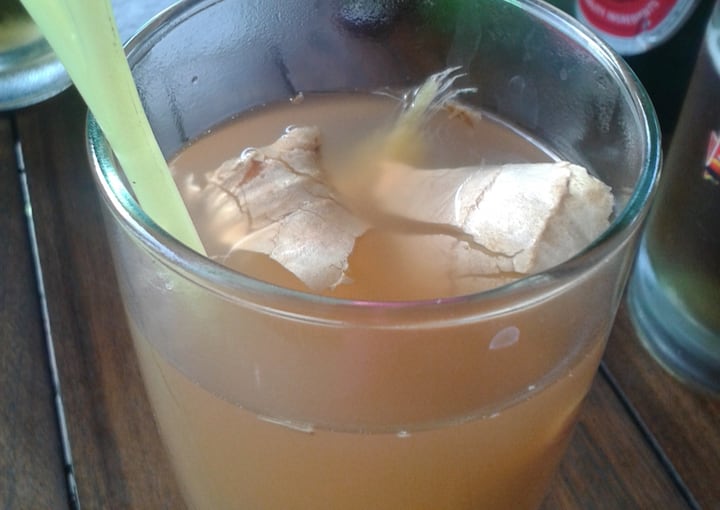 To make ginger water, grate some ginger and add it to boiling water–1/2 teaspoon ginger to 4 glasses of water. Let it steep for about 10 minutes.
You can then drink it hot, warm, or at room temperature.
Drinking Ginger Tea on an Empty Stomach: Yes or No?
While this may differ from person-to-person, drinking ginger water on an empty stomach is also a good way to help speed up metabolism.
It may help your body to better digest the food you've eaten and your kidneys to pass urine.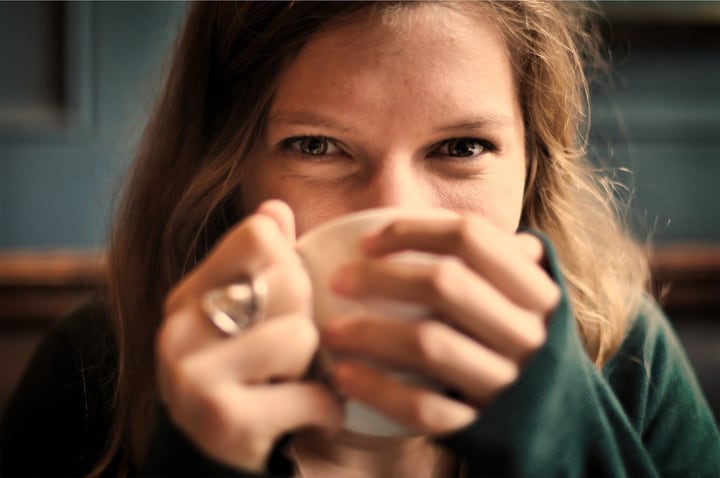 If you have a sensitive stomach, however, you may want to avoid drinking ginger tea on an empty stomach to avoid gastric upset or making your stomach uncomfortable.
You can also try drinking a very small quantity of ginger tea and see how your stomach reacts to it. Maybe it responds better than you think.
Recommended Dosage of Ginger Tea
You may want to stick to up to 4 grams of ginger (or less than 2 tablespoons) per day from all sources including food and tea.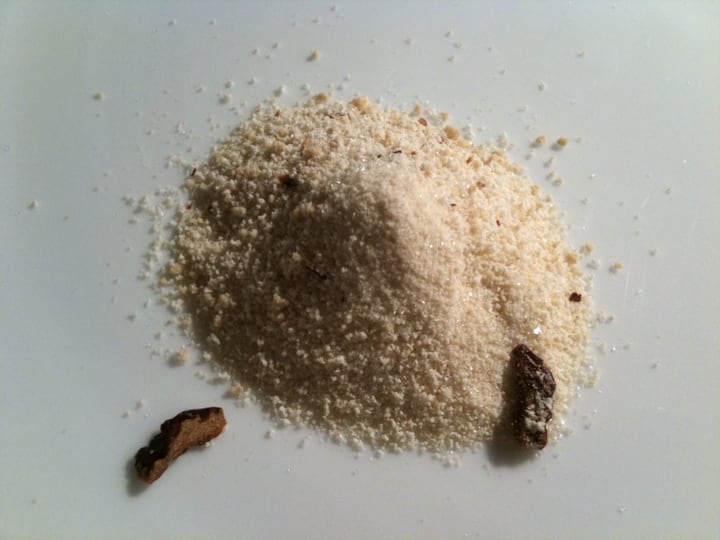 For some people, that means drinking one or two cups per day–not more than. Consuming more ginger than that may upset your stomach.
Also, because this tea often needs to be sweetened, the sugar or honey that you use may promote tooth decay.
Side Effects of Drinking Ginger Tea
Ginger itself can cause diarrhea, stomachache, and heartburn when consumed in large quantities. That said, a few cups of ginger tea a day is not an overdose.
The University of Maryland Medical Center recommends not eating more than 4 grams of ginger every day and not more than 1 gram for pregnant women.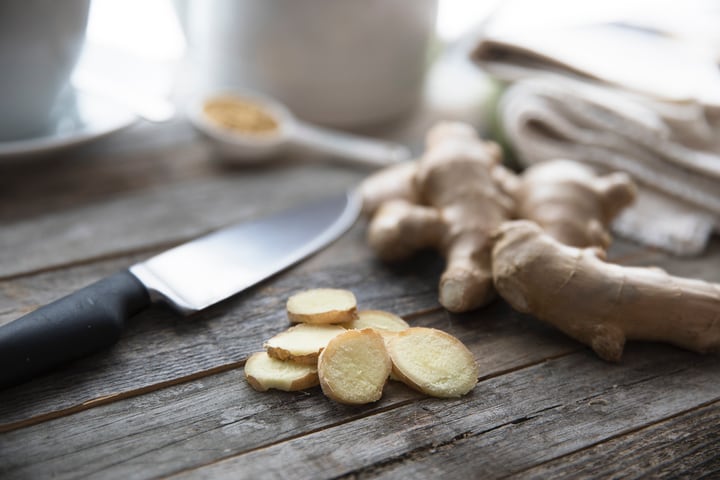 Tip: Use fresh ginger to brew tea to reduce your chance of suffering any side effects.
You should particularly be careful with drinking ginger tea during pregnancy. Research on animals has shown that ginger increases the risk of miscarriage, but the effects on humans are not conclusive.
If you are a pregnant woman, you may want to avoid drinking ginger tea for your peace of mind.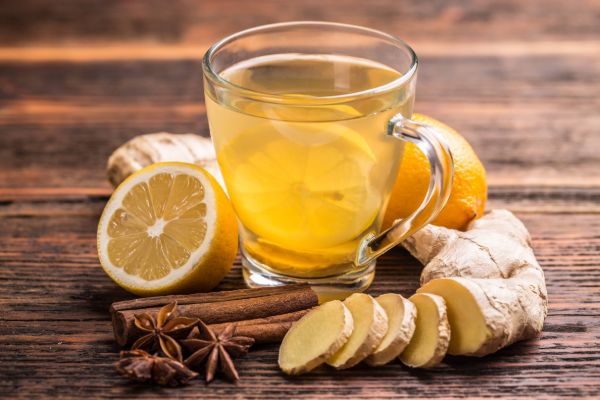 Ginger Tea Frequently Asked Questions
Next, we've put together some of the most frequent questions we hear about ginger tea. Explore the answers below.
What is ginger tea good for?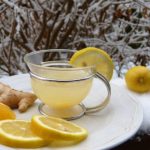 Ginger tea boosts immunity, helps treat respiratory problems, improves blood circulation, and can relieve nausea. Explore more benefits of ginger tea.
Is it safe to drink ginger tea every day?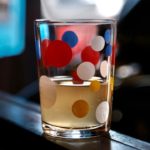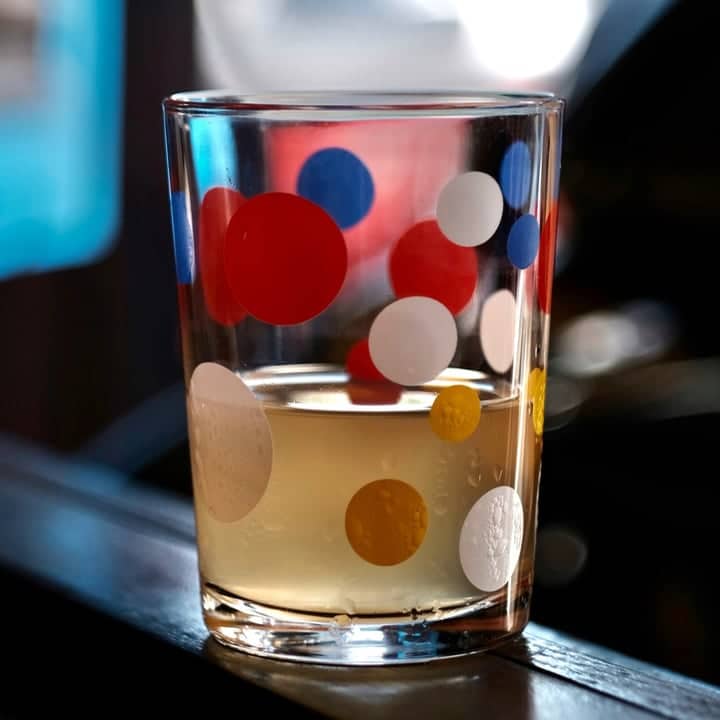 Yes, provided you don't consume more than 4 grams of ginger per day. Side effects include stomach upset and heartburn, especially if you already suffer from stomach problems.
Does ginger tea help you sleep?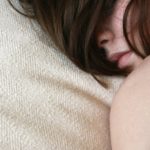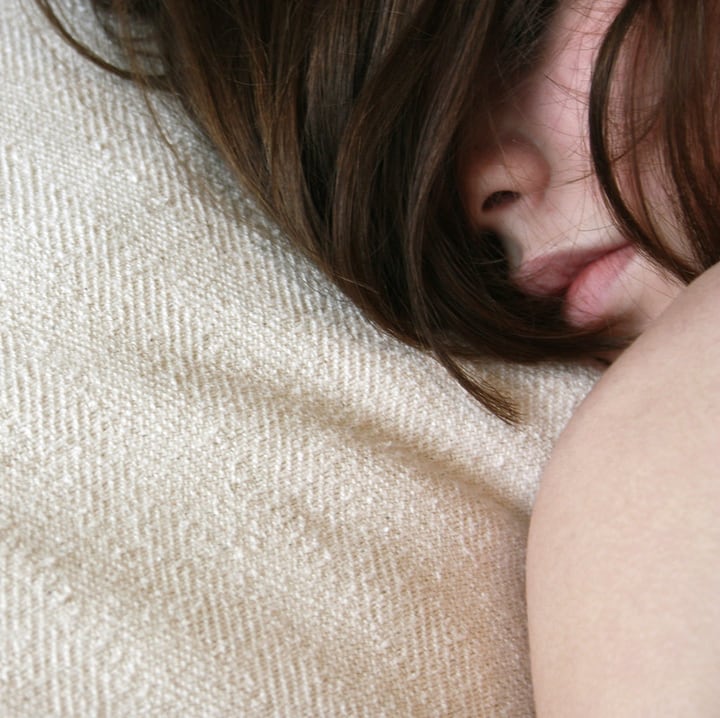 Ginger tea that doesn't include other types of tea with caffeine (green tea, black tea, white tea) can be a soothing drink in the evening, especially on cold autumn or winter nights, and may help you relax and drift off to sleep. Try now some delicious ginger tea recipes.
Ginger Up?
Ginger tea may well become one of your new favorite teas. It's a potent drink with lots of health benefits and a taste to match.
It may not be as sweet or as instantly likeable as some other teas but if you've haven't tried it already you should.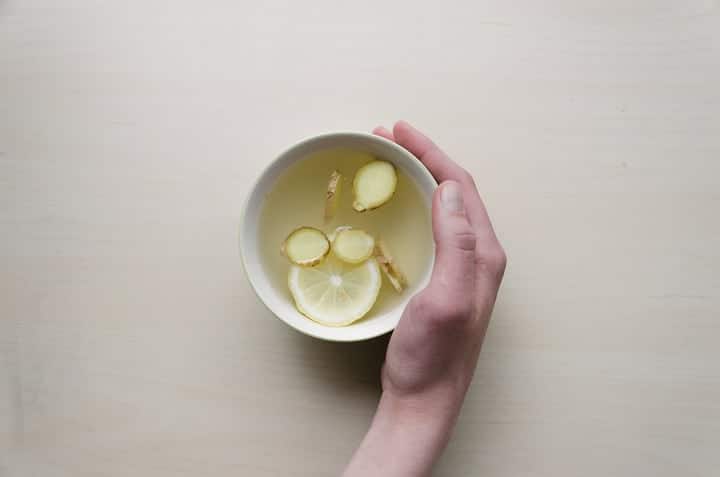 You may also want to try other types of tea as well, including lemon tea and detox tea. And while you're at it, why not try some tea infusers as well?
Have you tried ginger tea yet? We'd love to hear from you. Write us a comment and let us know.