Hand tool sets help you get the job done. These are the tools you need for household work and DIY projects around the house, including some garden projects and garden tool maintenance.
Having the right hand tool set will save you time and stress. But there are many sets out there and choosing the right one can be puzzling. How big should it be? What tools should it contain?
In this post, we'll answer all the key questions for you. We'll review for you the best hand tool sets available right now, explore some of the essential tools they contain, and help you make the right choice.
So, let's roll up our sleeves and get down to work!
Hand Tool Set Reviews
Hand tool sets can contain anywhere from 40-something pieces to over 200 pieces. More is often better in this case since you'll always have the right tool or accessory for the task.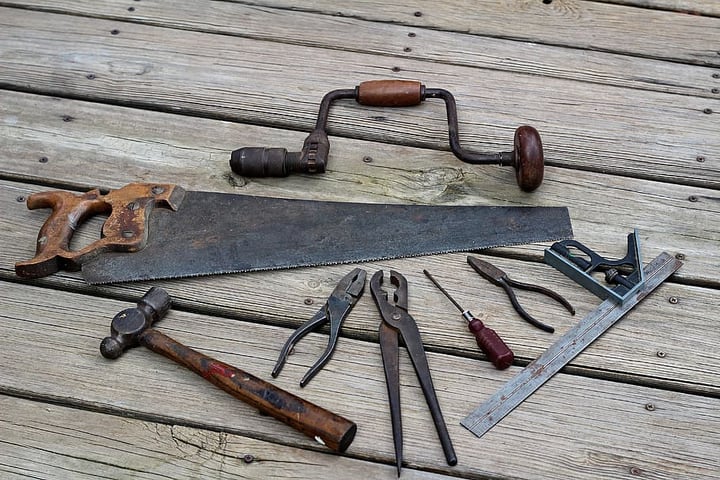 That said, you don't want to end up with unnecessary pieces that take up space and slow down your search for the right tool.
We've included in our selection a wide range of comprehensive yet compact top rated sets so that you can't go wrong whichever you choose.
1. Amazon Basics 65-Piece Home Repair Kit
The Amazon Basics 65-Piece Home Repair Kit is our top choice because it includes all the essentials and provides great value for the money. It looks good and is easy to handle.
This tidy but useful hand tools kit contains 65 tools which are perfect for any typical home repairs and DIY work.
It includes a hammer, screwdriver, tape measure, Allen wrenches, utility knife, and so much more. All the tools are properly organized in a convenient carrying case.
There are other kits out there that offer lesser tools and costs more. You may also find other kits that cost less but do not match the quality of Amazon Basics.
Pros
Provides all the key items in a convenient package
Good quality build
Carrying case is accessible and doesn't add to the weight of the set
Cons
Misses some of the finer tools that you'll find in bigger sets
2. WorkPro 100-Piece Kitchen Drawer Tool Kit
The WorkPro 100-Piece Kitchen Drawer Tool Kit packs indispensable tools in a cheerful red and blue color scheme. It's a well built set that's neat and convenient despite its size.
The tools are organized in a zippered case that looks like a laptop carry case. It also comes with straps to further secure the tools.
Pros
High-quality tools
Lively design
Can take a beating
Cons
It doesn't include any wide-jaw pliers, only metric hex wrenches
3. WorkPro 156-piece Home Repairing Tool Set
If you are looking for a larger set of tools, the WorkPro 156-piece Home Repairing Tool Set is another top choice we recommend. It's one of the larger and most comprehensive sets around.
This kit includes a bigger hammer, an adjustable wrench, a hacksaw, locking pliers, and a lot more. All of these tools are very useful to have for more advanced repair and DIY projects.
Pros
Big selection of tools justifies the price
Anti-corrosive chrome finish lends it durability
Great upgrade to a small set
Cons
While not bad, the layout in the carry bag can make it difficult to find smaller tools (given the size of the set)
4. Werktough Cordless Screwdriver Tool Kit Set Pink Color Home Repair Set
Who said hand tool sets can't be pink? This set is decidedly marketed at women but other than that the tools inside are the same you'd expect from top rated hand tool sets.
Pros
Appealing design
Tools are comfortable to use
Carrying case makes keeping all the tools organized quick and easy
Cons
At 44 pieces it's the smallest set on our list (it could have done with a few extras)
5. Apollo Tools 53-Piece Household Tool Kit
One of the best features of the Apollo Tools 53-Piece hand tool set is that it includes a voltage tester. Plus all the tools are well built and can last for years with proper handling.
Whether you are attempting to fix a leaky faucet, assemble DIY furniture, or hang some pictures on the wall, this kit contains most of the hand tools you need to tackle these jobs.
Pros
Takes less space than other kits of comparable size
The tool handles are very comfortable and give you a secure grip
Sturdy case
Cons
6. Stanley 65-Piece Homeowner's Tool Kit
Our list of favorite hand tool sets continues with the Stanley 65-Piece Homeowner's Tool Kit. This toolkit comes from one of the most reputable brands in the industry.
With 30 various types of screwdriver heads, a level, a hammer, a tape measure, needlenose, and standard pliers, this is a compact and effective tool kit for most home projects.
Pros
Includes a complete set of SAE and metric-sized sockets
Ratchet handles are very comfortable and easy to use
Cons
The slip-joint pliers could be better
7. Stanley 210 Piece Mixed Tool Set
The Stanley 210 Piece Mixed Tool Set is one of the best mechanics hand tool sets around. Every tool is strong and sturdy as it's forged from chrome vanadium.
The tools are polished with a chrome finish to prevent any corrosion and ensure that it can still look good for many years. Moreover, these tools meet and even exceeds ANSI standards for safety.
Pros
Versatile set that can handle home as well as garage work
Lifetime full warranty
Durably carrying case allows for easy organization
Cons
Case closure can break relatively easily
8. Crescent 170-Piece Mechanics Tool Set
The Crescent 170-Piece Mechanics Tool Set is one of the top hand tool sets for every homebody and DIY mechanic.
If you already have a hammer and all the other essentials, this set can extend your range of tools.
This toolkit meets the strict ANSI and ASME specifications for safety and is easy to use.
Pros
You get a full satisfaction guarantee which means that these tools are covered no matter what happens to them
Blow mold case is very sturdy
Good selection of tools
Cons:
Needle nose pliers and tongue and groove pliers could be better
9. Craftsman 230-Piece Mechanics Tool Set
The Craftsman 230-Piece Mechanics Tool Set is another inspired choice for a versatile handyperson. This set contains all the tools that you'll possibly need.
You're looking at one of the biggest hand tool sets around–one you can count on for just about every project.
Pros
It can last a lifetime if you handle it well
Extensive mechanics set you can use for many DIY projects
Great wrenches and sockets
Cons
You can easily open the case the wrong way (have fun organizing all those sockets!)
10. Great Neck 205-Piece Home Tool Chest Set
The Great Neck 205-Piece hand tool set is perfect for your garage. The case is a bit bulkier than other sets on our list but other than that this is a big and capable DIY kit.
These high-quality hand tools are great for home DIY projects provided you already have a hammer and other essential tools.
All the tools are heat-treated to ensure sturdiness, strength, and longevity.
Pros
Drawer storage design makes it convenient to use
Durable build
Good grip
Cons
Bulkier to carry around than other sets
What Do Hand Tool Sets Contain?
Hand tool sets tend to include the same essential tools. Bigger sets have more accessories. Whichever you choose, you want to make sure that everything you need is in there.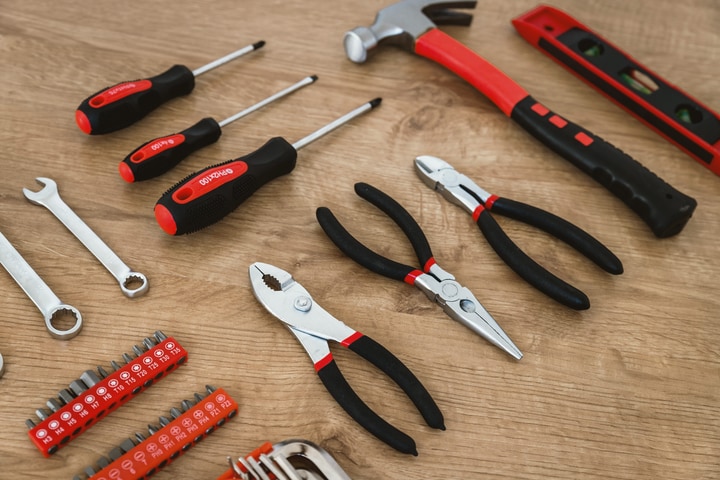 Here are the key tools you can expect to find in most sets.
Hammer
You may have a hammer already, but getting an extra one in a tool set is convenient. You never know when you'll be hanging pictures on the wall or fixing the leg of a table!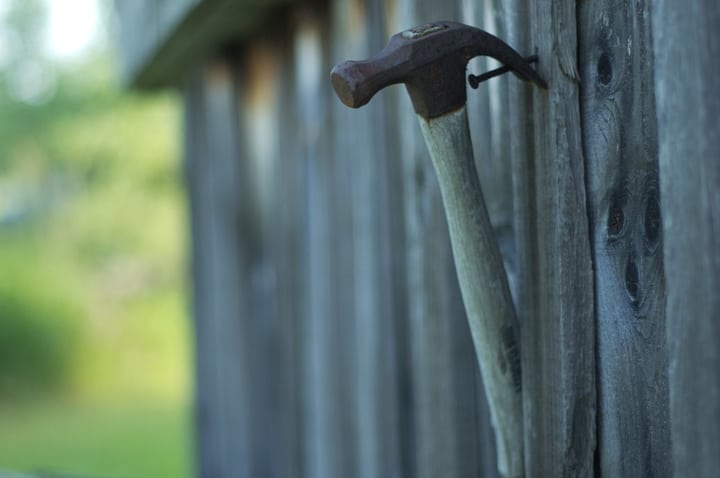 Screwdriver and Bits
These tools are a must if you want to tighten hinges and doorknobs. They are also very useful when you are assembling furniture and fixing toys.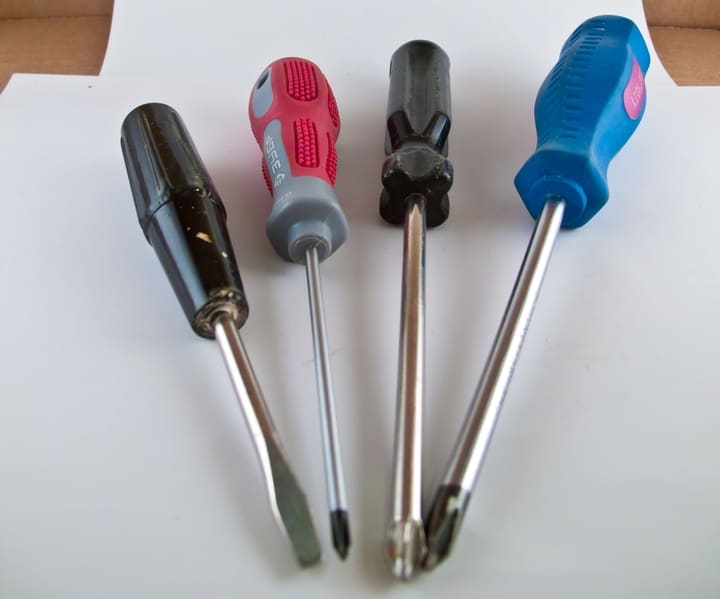 It's important to have a good selection of bits including slotted, Phillips, Torx, and square-drive. These are the common ones and they are handy to have around the house.
Allen Wrenches
This includes SAE and metric. Today, when most furniture is knock-down, Allen keys are essential. They also come in handy for a variety of DIY projects and when installing home enhancements such as towel holders.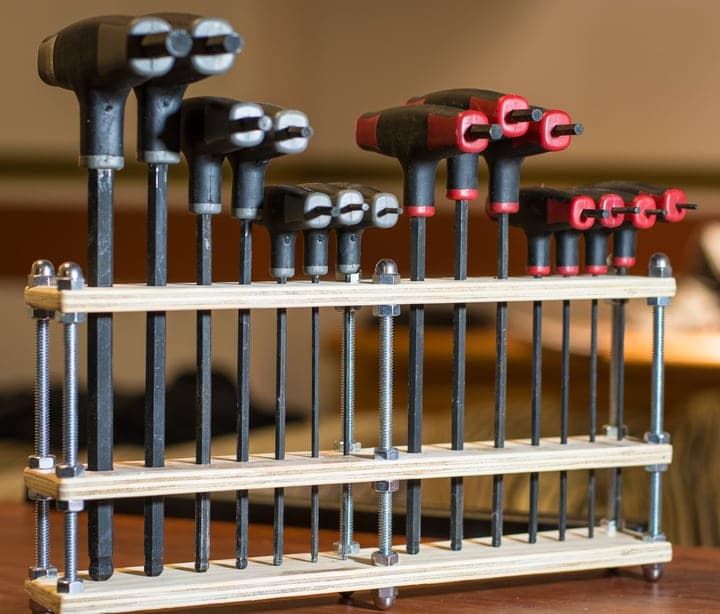 Tape Measure
This is the easiest tool to use when you need to take measurements.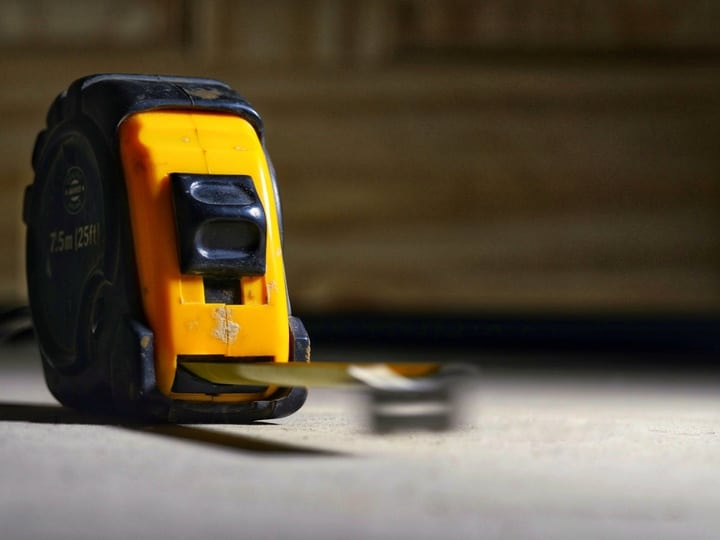 It's indispensable when you need to figure out the area of a room that needs painting or the distance between the pictures you'll be hanging on the wall.
Level
You'll need this tool for aligning a piece of furniture or wooden shelves, installing a fireplace, or fixing the legs of an appliance, to name just a few uses of this ubiquitous tool.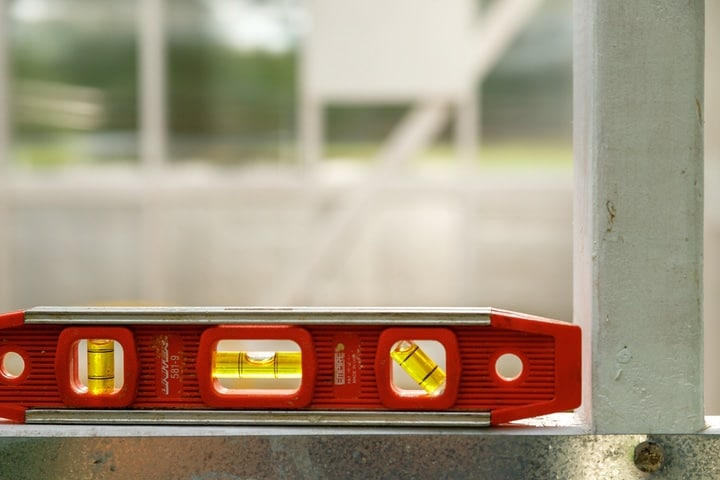 Utility Knife
Use this tool for opening a caulk, box, or any package. It's easy to forget about this one until you actually need it!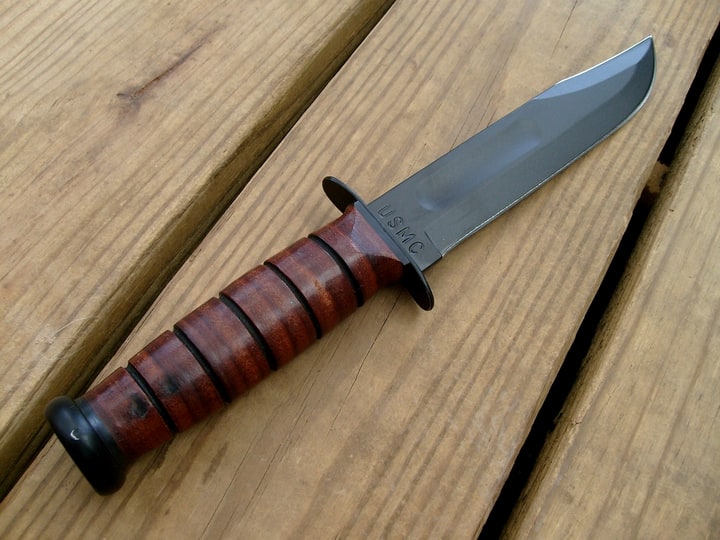 Needle-Nose Pliers
This is an important tool for accomplishing small and delicate tasks such as repairing a piece of jewelry or any tiny items.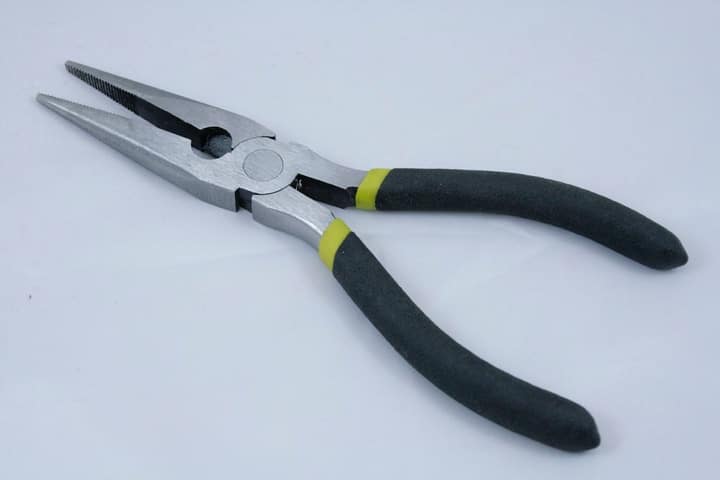 It is also very valuable when working in tight areas such as the interior part of a motorized toy.
Other Useful Tools
Some kits also include an adjustable wrench, vise grips, and slip-joint pliers. If you don't have them already, get them!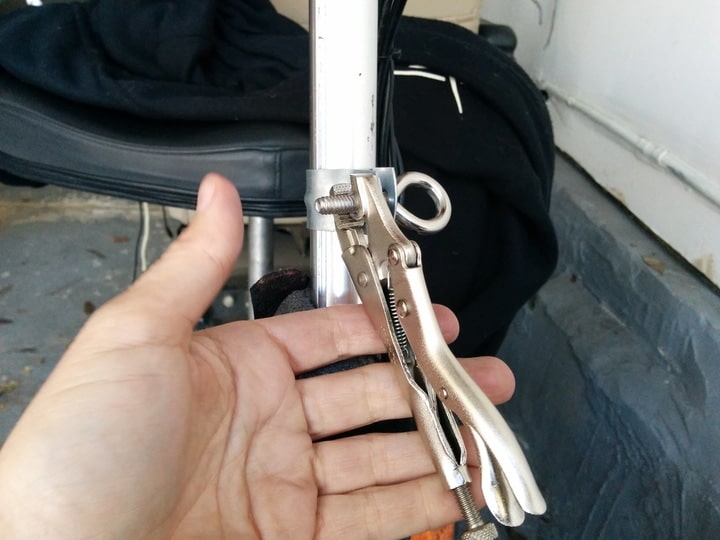 Tip: Keep in mind that mechanics sets may not include a hammer, level, or tape measure.
Individual Tools or a Tool Set: Which Should You Buy?
If you often fix things around the house or carry out creative DIY garden projects, buying comprehensive hand tool sets can help you save money compared to buying each tool individually.
And since most hand tool sets come with a case, keeping them organized will be easier too.
However, these should not be your only considerations.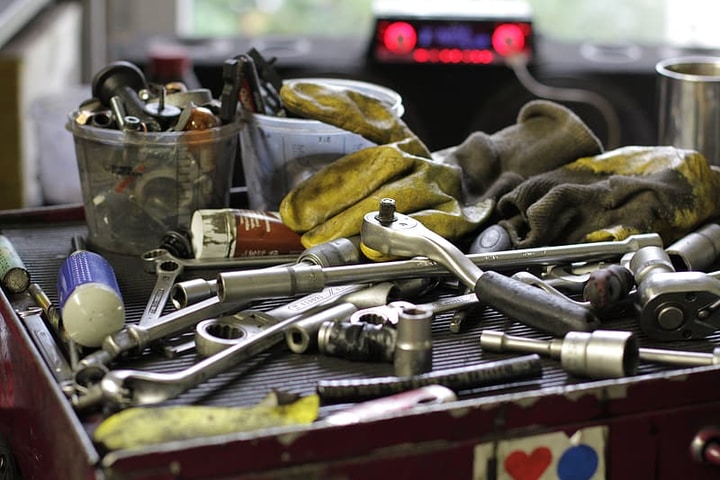 When it comes to hand tool sets, things often boil down to accessibility versus customization. There are a lot of cheap tools out there and you can buy most of them at rock-bottom prices.
These tools only make sense if you don't plan to use them too often.
For the tools that you use frequently, you have to buy the best ones. Same as with gardening tools like hoes, really.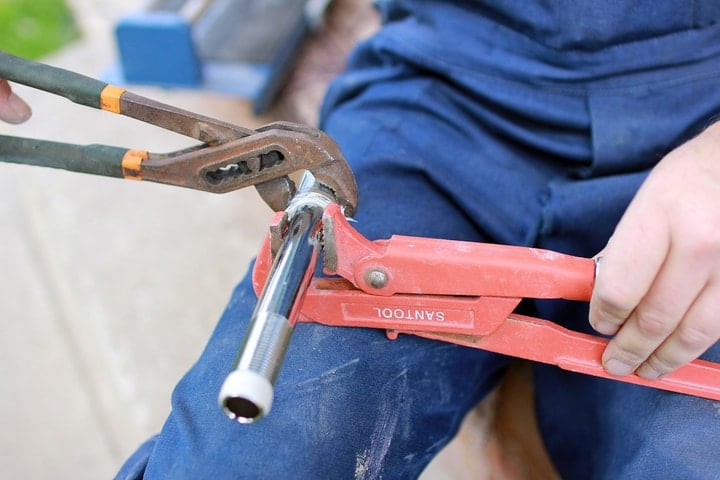 Working with excellent tools can make your life easier. Trashy tools can affect the quality of your work–to say nothing of your mood!
Our recommendation: Buy a good quality comprehensive hand tool set you can rely on and supplement your tool list with individual tools and accessories as needed. This way you'll save both time and money in the long run.
Frequently Asked Hand Tools Set Questions
Now here are some of the most common questions we hear about hand tool sets. Explore the answers below–they can help you make an informed purchase and avoid headaches later on.
What should I look for in a hand tool set?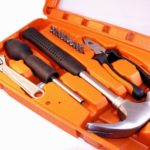 The best hand tool sets are durable, comprehensive, and versatile. They come in a convenient case or bag that makes them easy to arrange and access.
Not sure whether to buy hand tool sets or individual tools? Check out our hand tool buying tips.
How do I choose the right hand tools set for me?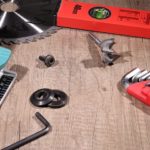 We will be the first ones to tell you: you might buy a few sets before you find the right one for you.
This is because there are so many factors that go into getting the right set, such as what type of work and repairs you do and what materials you are partial to.
Check out our favorite hand tool sets reviewed to make an informed decision.
Which basic tools should I look for in a hand tools set?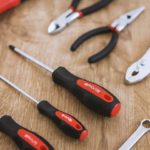 The essential tools in hand tool sets include hammer, screwdriver and bits, Allen wrenches, tape measure, level, pliers, and utility knife.
Hand Tool Sets Can Make Your Life Easier
Hand tool sets sometimes come in a deceitful plethora. This means that you'll have all the lustrous bits and pieces which make you think, "Wow, I have everything that I'll ever need!"
However, these tool sets may contain lots of extras that you don't really need.
Focus on the essential tools and don't get distracted by the bells and whistles. It's the essentials that can help you get the work done fast and avoid headaches.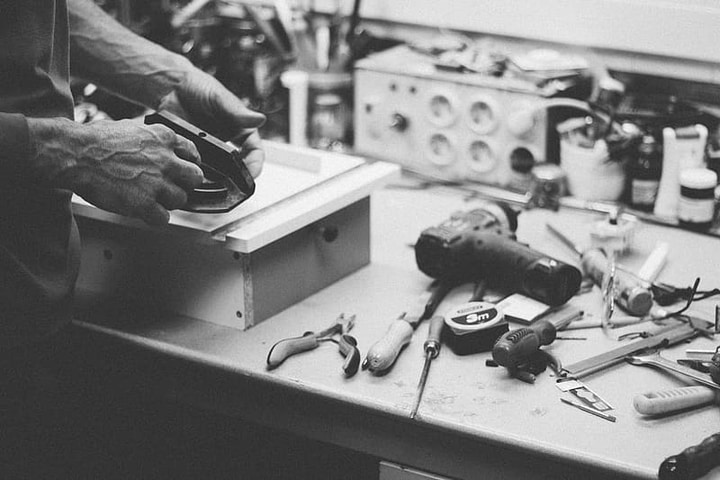 Also important is how well organized the set is–an inconvenient carry bag or case is going to cost you a lot of time searching for items and sorting them.
In the end, any of the hand tool sets we reviewed for you are a dependable choice whether you're upgrading from an old kit or buying your first.
Just make sure to check that they complement any tools you may already have.
Now over to you.
Do you have a hand tool set already? What upgrades do you need?
Leave us a comment in the section below at any time–we'd love to start a discussion.
Happy DIYing!