You love your garden so much but on most days you find yourself drained of energy, too tired to even consider going outside to do the pruning that your green patch so badly needs? In many cases, it's because you don't sleep well enough.
Since you spend one-third of your life sleeping, you might as well make the most of it. Here are a few key tips for getting better sleep every night and wake up rested and full of energy.
Digital Devices Could Prevent You from Getting Good Sleep
The modern bedroom is often equipped with digital gadgets like televisions and game systems which make them ideal hangout spots. However, these devices are probably the reason why you are looking for tips on how to sleep better.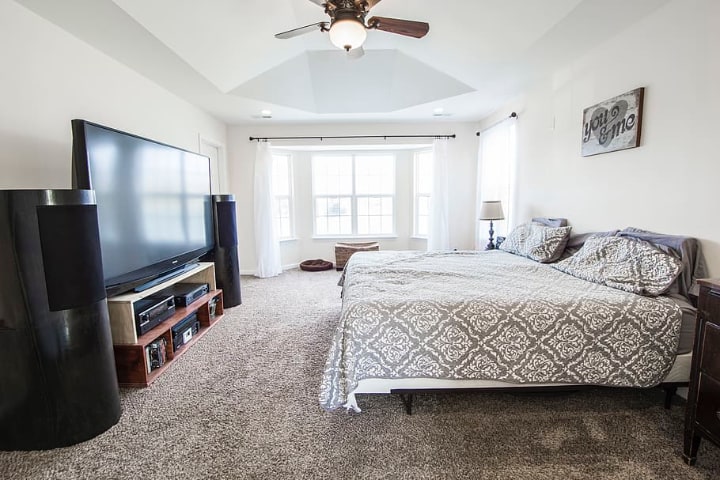 Elsewhere, people have designed bedrooms that feature prominent desks and other furnishings which make them ideal studies.
For those looking for a good night's rest, however, these designs may not be optimal.
Important: According to the CDC, as many as one in three American adults aren't getting enough sleep, largely because few of them are aware of how they've impeded their own ability to get some shuteye.
If your bedroom has plenty of digital devices, for instance, you're likely stymieing your efforts to get the amount of sleep you need to remain productive at work, school, and elsewhere.
Computers and TVs
If you have a computer in your bedroom, consider moving it into its own unique space that's firmly separated from where you go to bed every night.
It's a simple matter of fact that using digital devices right before bed harms your ability to sleep, as the human brain gets worked into a frenzy by digital stimuli that are hard to overcome when you want to get some rest and start counting sheep.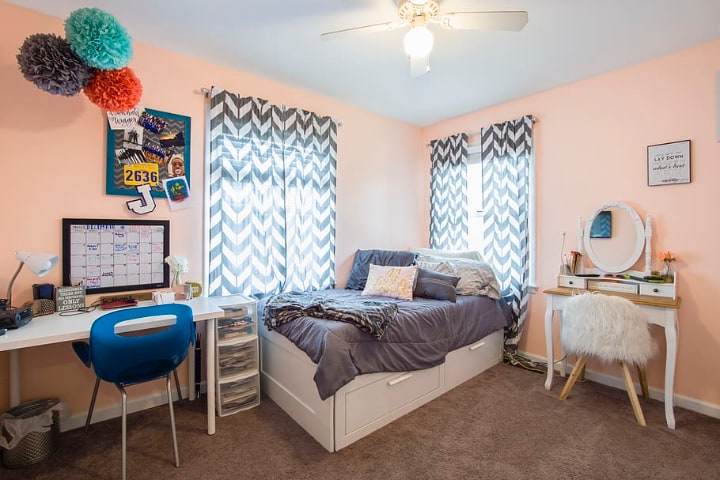 With the vast majority of people using electronics in the immediate runup to when they go to sleep, most of us could drastically improve the quality of our rest by turning our bedroom into a sleep haven and banishing digital gadgets to the living room.
Light Sources
Light of any sort will naturally disrupt your sleep cycle and make it challenging for you to get the rest you need. This is another reason why you should remove electronics from your bedroom.
Fans and Other Similar Devices
Similarly, loud noises and irksome devices like ceiling fans can seriously impede your ability to sleep, so unless you need a white noise generator to get some rest, you'll be better off turning your bedroom into a quiet area.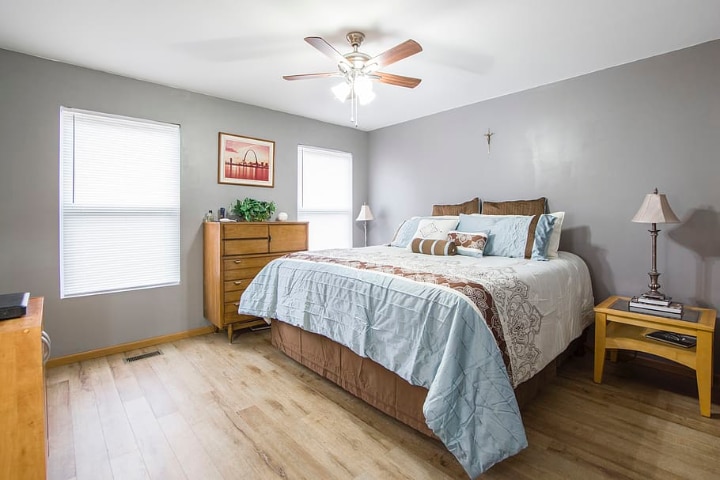 To get better sleep, your bedroom should be a sleep haven devoid of stimulus which could prevent you from getting the amount of shuteye that you need to remain productive.
Here's why your bedroom should always be an asleep haven, and what's likely holding you back from getting the full night's rest that you need.
How to Sleep Better Tips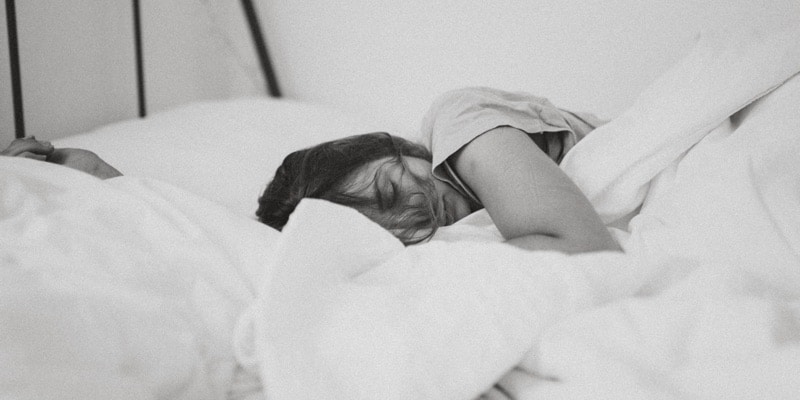 Nevermind sleeping pills. There are other, more natural ways for you to get better sleep every night. And most of them are things you can easily work into your daily habits.
1. Spend More Time in the Sun
Be happy that you have a garden, as this is exactly the place you should spend more time.
Experts say that exposure to natural bright light helps regulate your circadian rhythm, which means is the production of hormones that tell your body when to be alert and when it's time to go to bed. The result? Better sleep.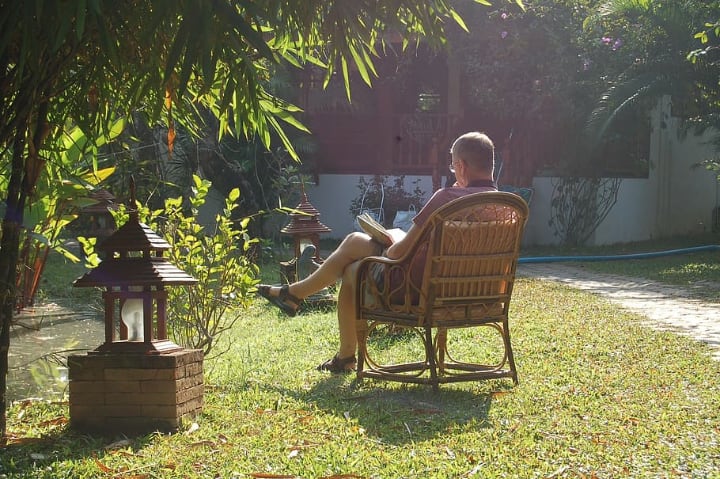 Many people with a desk job spend the better part of their day in an environment using artificial light which messes up their circadian rhythm.
Important: When you get home, spend some time in the garden instead of slouching on the couch.
2. Stick to a Sleep Routine
Going to bed at the same hour every night will help your body adapt to a sleep routine.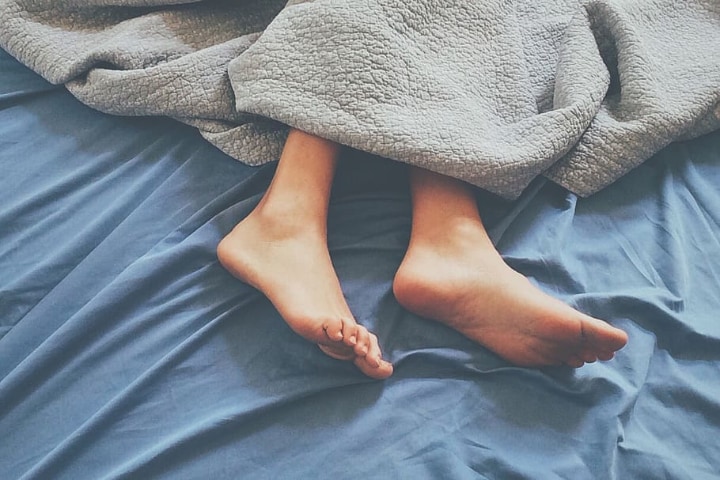 Important: Establish a schedule that allows you seven hours of sleep every night, which is the minimum recommended for a healthy adult.
This will help you enjoy a better sleep every night.
3. Don't Eat Too Late in the Evening
Large heavy meals late in the evening put your digestive system to work very hard and may interfere with the production of sleep-inducing hormones, like HGH and melatonin.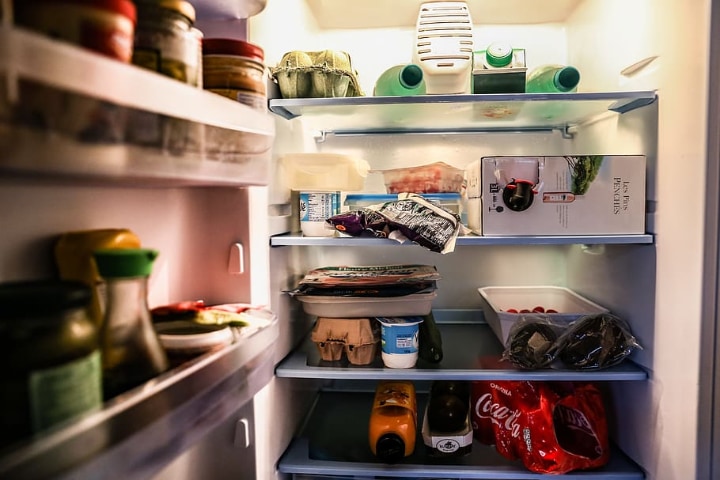 Important: Avoid foods liable to cause indigestion as this won't definitely let you sleep!
If you're planning to go to bed at 11 pm, make sure to have supper around 7 pm. If you need a late-night snack, choose something light, some dairy products, or easy to digest carbs.
4. Watch Your Caffeine Intake
A cup of coffee might sound very tempting after a long busy day, but that's exactly what you don't need when you already have trouble falling asleep.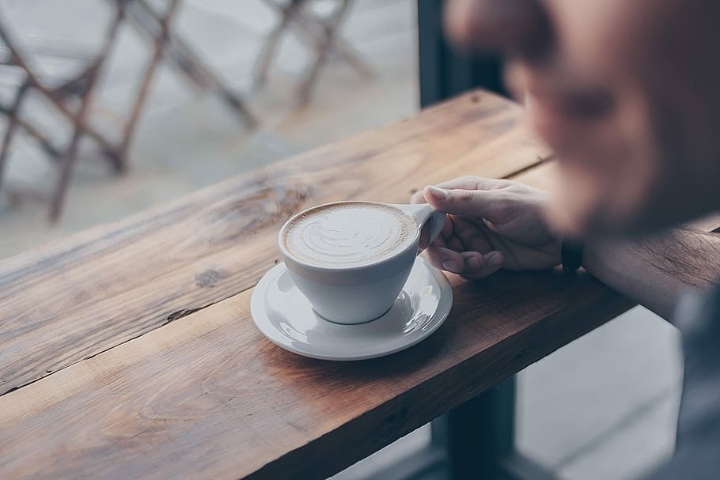 Good to know: Caffeine stays in your system for approximately six hours, so if you stop for an espresso around 6 pm, that little shot of coffee will keep you up until midnight.
Keep in mind that even decaf contains a low amount of caffeine so a whole pot of it might also cause trouble sleeping.
5. Drink Herbal Teas
If you want to relax after a long day, a cup of herbal tea is just what you need. Make sure to have a small plot in your garden where you can cultivate your own chamomile, well known for its sleep-inducing qualities.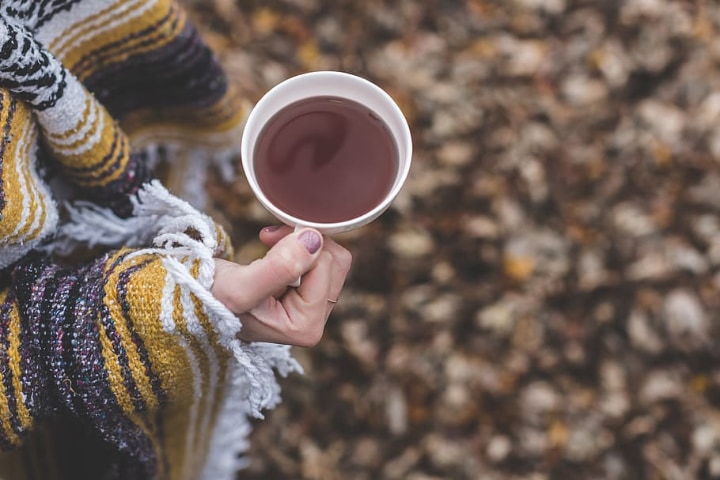 You might also want to grow some refreshing mint, to cool off and improve digestion. Other herbal teas that can help you sleep better are valerian root, lavender, lemon balm, magnolia bark, and passionflower.
Tip: Avoid drinking too many liquids before going to bed. Those trips to the loo won't lead to better sleep anytime soon!
6. Exercise More
A moderate workout every day is essential for a good night's sleep. Studies have shown that physical exercise can help even people suffering from acute insomnia and a workout is better than sleeping pills.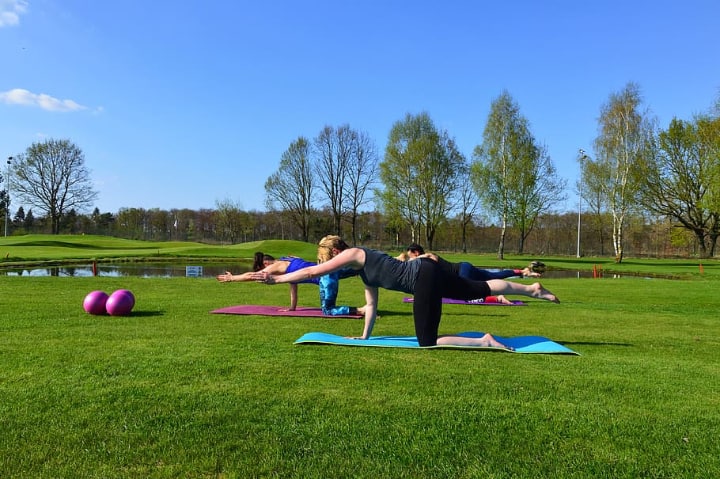 However, going to the gym in the evening is not such a great idea as physical exercise triggers the release of cortisol, the stress hormone, and this might keep you from falling asleep when you go to bed.
7. Avoid Blue Light in the Evening
These days, our lives revolve around screens. When you're not watching TV, you're probably on your laptop or your phone. All these devices emit blue light which tricks your brain into believing it's still daytime, disrupting your circadian rhythm.
Important: Try spending some time reading a book before bedtime or, if you must use a digital device, switch to night-mode.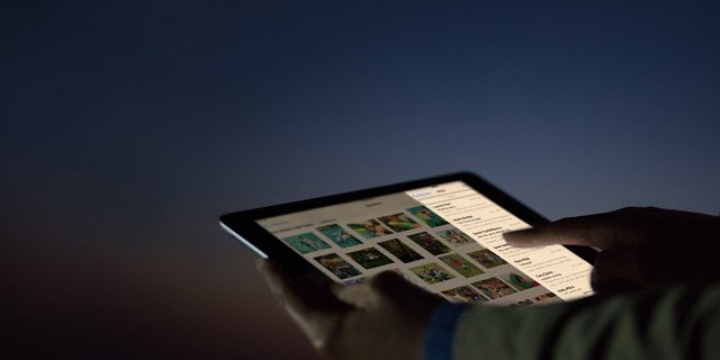 Also, turn off notifications on your phone or the Wi-Fi connection if you want to fall asleep easier. Even if you know it's not important, you won't resist checking that notification you just got.
8. Relax and Clear Your Mind
Modern life is very stressful so if you have trouble sleeping, you should try and relax in the evening.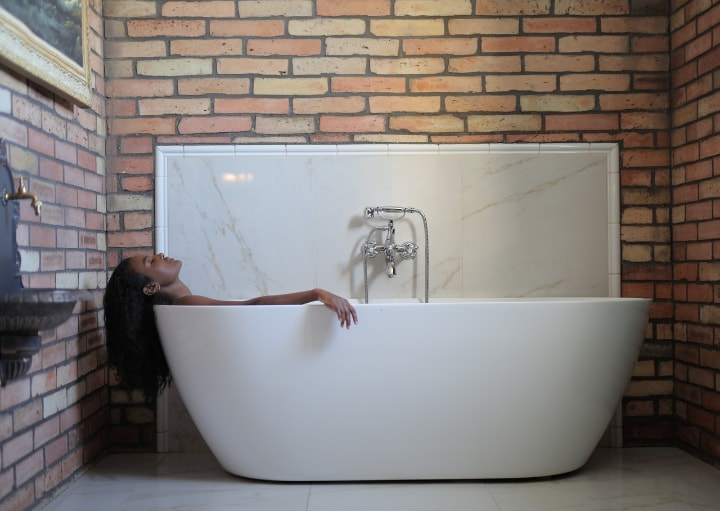 Take a long bath or shower. Use some lavender oil which has a calming effect! Watch something enjoyable on TV rather than news bulletins and talk-shows that can upset you.
Better yet, turn the TV off and listen to some music!
9. Create the Perfect Sleeping Conditions in Your Bedroom
Many people have trouble sleeping because they're either too hot or too cold. Set up the optimal temperature in your bedroom and also change the comforter you're using.
Fresh air is important and it would be great to leave a window open, that is if you don't live in a high-traffic area. The sound of speeding cars is definitely not good for people who have trouble sleeping.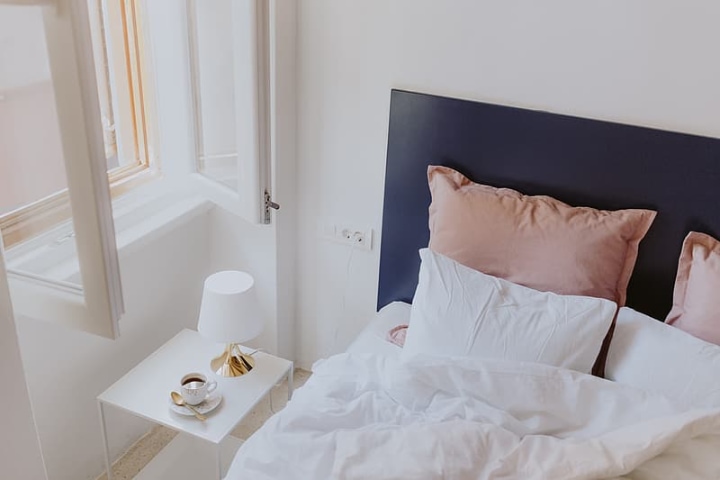 Choose the right mattress for your bed. You may even want to look for a mattress that can help regulate your body temperature with a cooling system.
Getting a stellar mattress, for instance, is a necessary part of designing your bedroom to be a sleep haven. A lumpy or unhygienic mattress will make it effectively impossible for you to slumber to your heart's content.
Look for a specific mattress for back pain or similar issues if they plague you every night as you try to get some sleep.
At the end of the day, spending more on a high-quality mattress is better than settling for something cheap that you have to replace in a year or two.
Tip: Foam mattresses are also great at reducing the disruption caused by your partner's tossing and turning, as their moving on their side of the bed won't be felt on your side.
For more ideas on making your bedroom sleep-friendly, check out this video:
10. Don't Spend the Night Watching the Clock
If you cannot fall asleep, don't torture yourself lying in bed and watching the numbers on your clock. You'll only work yourself into a panic as you realize that you're wasting precious rest time and you'll probably feel terrible the next day.
It's much better to wake up and go to another room and do something relaxing for half an hour.
On a cool summer night, a walk in the garden might help you relax. Spend 10 minutes on a garden swing looking at the sky and clear your mind of any problems that might keep you awake.
When you're feeling relaxed, return to your bed and you'll probably fall asleep easily.
What Your Bedroom Needs for You to Get Good Sleep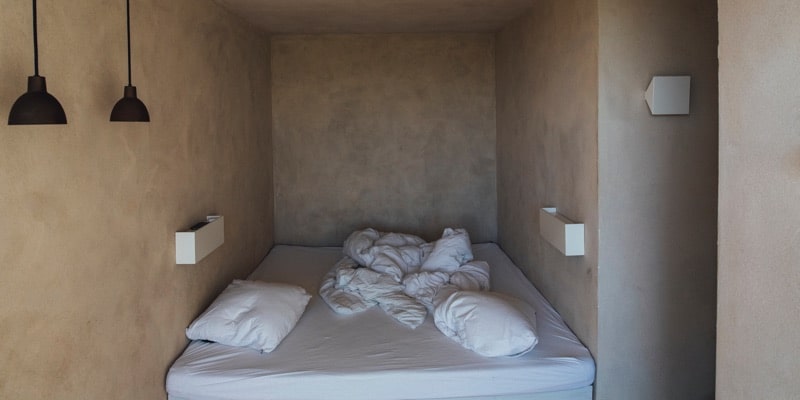 Knowing what your bedroom needs in order for you to get a good night's rest may seem easy, but the truth of the matter is that most people struggle with this issue.
Many people enjoy tapping away at their laptop, desktop, or smartphone before hitting the hay, but there are other ways to turn your bedroom into a sleep haven besides kicking electronics to the curb.
Important: Similarly, ensuring that your bedroom, in general, is a hygienic area is important. Too much dust or debris in the air as you sleep could harm your lungs.
What's more, failing to properly clean your bedroom and your mattress, in particular, could result in a bedbug's outbreak or similar fiasco which will cost you invaluable time and money.
With most people struggling to get enough sleep at night, you'd think more folks would be striving to turn their bedrooms into sleep havens.
But usually, mattress owners spend more time worrying only about comfort and design and don't think all that much about how they can increase energy and maximize their sleeping hours at home.
Tip: Having a great pillow, thick curtains to keep out the light, and an electronic-free zone in the immediate vicinity of your bedroom are all great ways to turn it into a sleep haven that you can rely upon.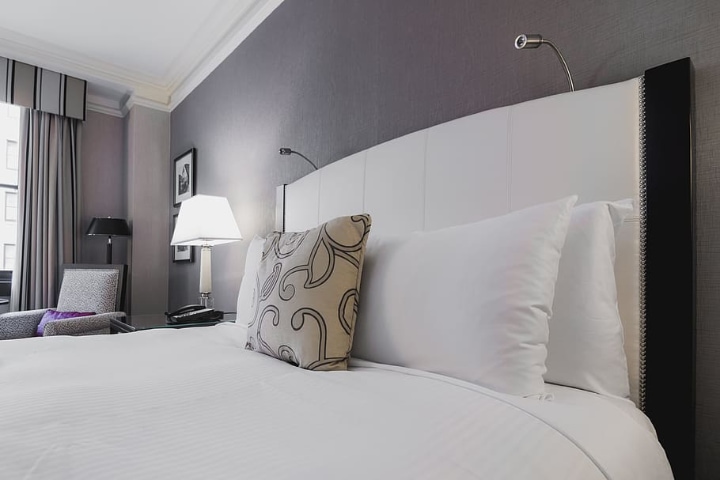 Darkness and air temperature are also important factors to take into consideration. Ensure that your room is properly ventilated, and that soothing colors adorn your walls and furniture so that they don't catch the light in the morning and wake you up.
Before long, you'll realize that the work you put into turning your bedroom into a sleep haven pays off in the form of more restful and rejuvenating better sleep.
Better Sleep FAQ
Many people have trouble sleeping, but unless you have a sleep disorder there are many solutions to save yourself from the misery of struggling with insomnia.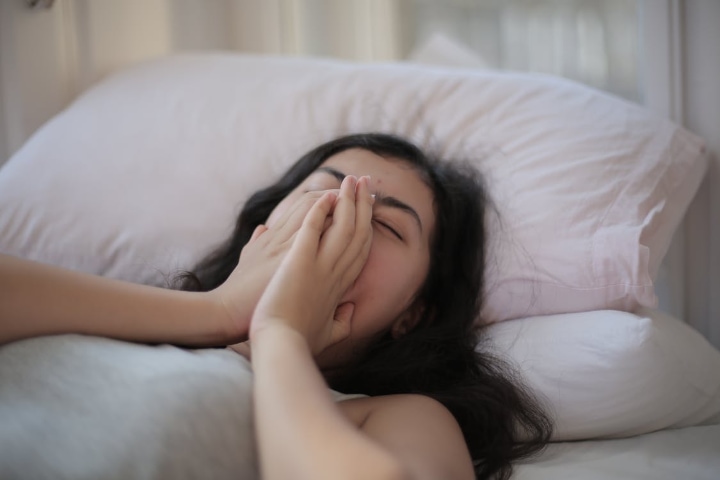 Here are some of the most frequent questions related to better sleep that we keep hearing.
How can I improve my sleep?
You can improve the quality of your sleep by changing your daily routine and keeping a regular bedtime schedule. Include more physical exercise in your day–gardening is one of the easiest ways to exercise! Don't eat large meals late in the evening and avoid stimulants like coffee, tobacco, and alcohol. Above all, relax as much as you can before bedtime. Here are more tips for better sleep.
Why I cannot sleep at night?
There are medical conditions that might keep you up, but in most cases, the problems are caused by your lifestyle. Caffeine is often the culprit when you cannot fall asleep, but so is the excessive use of digital devices. You might find it relaxing to scroll down your social media feed, but your brain will take it as a cue it needs to stay alert.
How can I improve my sleep hygiene?
You have to examine what's keeping you awake at night. Are you too hot or too cold? It might have something to do with your mattress or your bedding, so consider replacing them with something more comfortable. Also, make sure your bedroom is well ventilated. A hot stuffy room is not a good place to sleep. Check all our tips for better sleep.
Still Can't Sleep? Go Work in the Garden!
Isn't it ironic? You don't have enough energy to work in the garden when this is exactly what you should be doing in order to enjoy betting sleeping.
Not to mention that working in the garden has other important health benefits.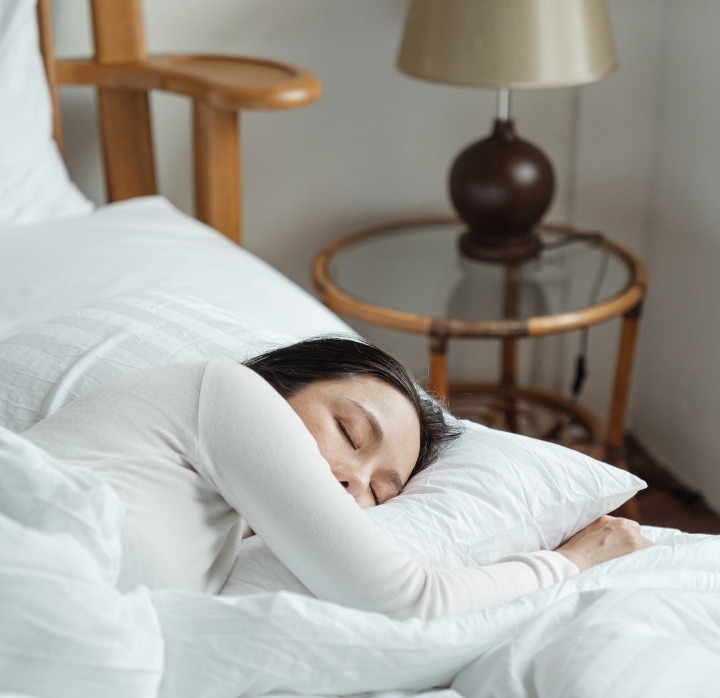 Gardening is one of the most relaxing activities. Even when you feel exhausted, power through and spend a little time taking care of your garden to relieve stress.
You'll sleep like a log and wake up the next day full of energy, ready to do some digging and plant new flowers. Just perfect!