Nowadays, drinking a glass of warm water with lemon juice on an empty stomach is a popular healthy morning routine to start your day. It is not a surprise that any kind of drink with this citrus fruit, whether you make lemonade or even cocktail, is common. In spite of this, what do we really mean when we say "lemon tea"?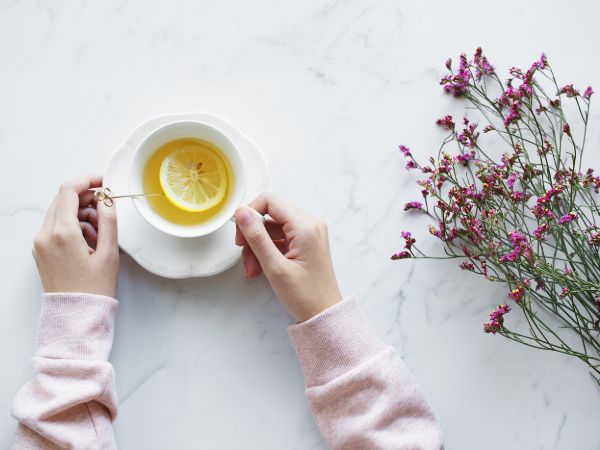 Lemon tea is another infusion drink but only with the combination of green tea or black tea plus lemon juice. Adding the juice to the tea changes its color through this process called the bathochromic shift, thus, also changing the taste of the drink. Indeed, drinking this type of tea has gained popularity through the years with its promising health benefits.
11 Lemon Tea Benefits
It is simply wonderful to have a cup of this pick-me-up drink every now and then. This gives a variety of benefits—from boosting your immune system to doing wonders to your skin. Here are some of the reasons why you should incorporate this drink into your lifestyle:
1. Acts as Anti-inflammatory
In general, citrus foods, like lemon, are high in quercetin. This flavonoid is well-known for its antioxidant properties. Due to this, it acts as a natural antihistamine and anti-inflammatory. Moreover, it has been proven to have the ability to fight cancer by helping reduce harmful free radicals from our system.
2. Helps Digestion
This is undoubtedly one of the most famous benefits of drinking lemon tea: aids digestion by sipping this drink on an empty stomach in the morning. The high levels of acidity from the lemon tea help reduce problems in the digestive system such as bloating, indigestion, and heartburn. Furthermore, it prevents occurrences of impurities in the gastrointestinal tract.
3. Acts as a Natural Diuretic
Substances such as diuretics escalate urine production. This is healthy because lemon tea encourages the release of the excess amount of water from the kidney. In addition, it helps treat common health problems of women such as extreme hair growth, polycystic ovaries, and osteoporosis.
4. A Natural Detoxifier
This is possible as drinking this powerful tea helps get rid of accumulated toxins from the body. A mood of a person is improved when these harmful toxins are cleared out of their body by turning the person to be more alert and less tired during the day. In relation to this, who do not get relaxed with the scent of the lemon juice? It can act as a natural tranquilizer and antidepressant.
5. Boosts Immunity

This fragrant tea is loaded with antioxidants that help combat free radicals and promote the immunity of our body. Being a great source of vitamin C aids the fast recovering of wounds and makes bones and teeth stronger. More so, it is a recognized cure to prevent flu.
6. Acts as a Natural Antiseptic
The healing properties of lemon tea help fight bacteria and viruses; thus, it prevents many diseases and infections. Adding ginger to the tea and drinking three to four cups a day makes it a more effective antiseptic.
7. Assists Iron Absorption
Absorption of non-heme iron, the type of iron found in plant-based foods, is made possible because of the vitamin C in the lemon tea. While tea itself can perform this, lemon juice makes it more effective.
8. Promotes Weight Loss
Lemon tea, when consumed habitually on an empty stomach in the morning, stimulates weight loss. This drink causes catechins to get three times faster into the bloodstream promoting abdominal fat loss. In addition, citric acid from lemon prevents sugars to be absorbed from food, thus decreasing the amount of sugar transformed into fats.
9. Alleviates Skin Problems
Girls and boys, here is another regimen that you can add aside from your skincare. Consuming lemon tea is truly magical for the skin. It helps cure most skin problems such as pimples and acne. Moreover, it helps clear dark spots, lifts skin tone, and whitens complexion.
10. Controls Blood Sugar

Deficiency in insulin can cause high blood sugar. Hesperidin, a compound found in lemon, can amend enzymes that affect the blood sugar levels. Therefore, lemon tea does not only helps control blood sugar levels but also helps prevent diabetes.
11. Treats Pain and Inflammation

It is suggested that lemon tea may support the lymph system in the body to eradicate edema by helping relieve the side effects of anesthesia and medications. In relation to pain, it is cooperative in relieving menstrual cramps among women.
3 Best Lemon Tea Recipes
Do you wonder how to make lemon tea? What about the variations you can do? Certainly, there are many fantastic combinations you can do with this tea. Here are some delicious tea recipes you can make:
1. Fresh Lemon Tea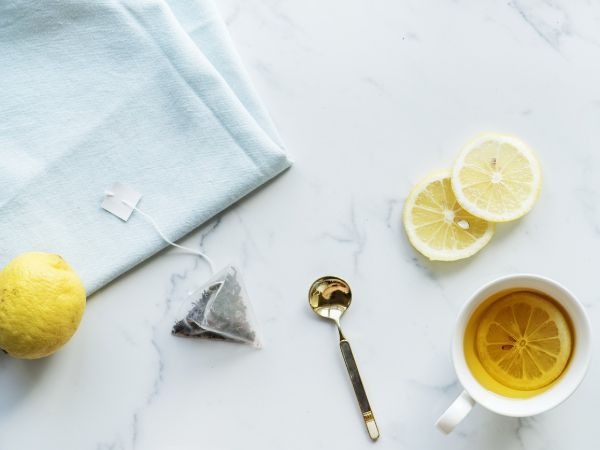 Ingredients:
4 tea bags (black tea or green tea)
2 teaspoons of grated lemon peel
1 teaspoon of lemon juice
4 cups of boiling water
Directions:
Put water into a boil.
Add lemon peel, lemon juice, and tea bags.
Steep for 10 minutes.
Serve while hot. You may add milk or sugar if you fancy.
2. Honey Lemon Tea with Ginger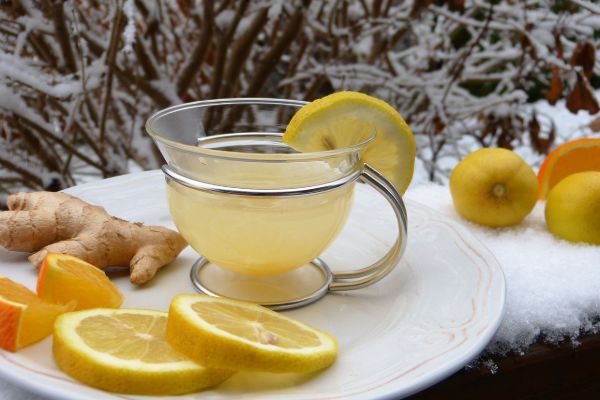 Ingredients:
1-inch fresh ginger root (no need to peel it)
1 cup of boiling water
1 tablespoon of freshly squeezed lemon juice
1 tablespoon of raw honey
Directions:
Grate the ginger into a pot, bowl or large measuring cup (Tip: a Microplane zester is the best option. There is no need to peel the ginger as well.)
Pour 1 of cup boiling water over the ginger and steep for 3 minutes.
Put the lemon juice and the honey in a large mug.
Strain the ginger tea into the mug.
Stir to dissolve the honey, taste, and add more honey or lemon juice if you like.
Serve hot.
Variations:
Add a drop of cinnamon, cardamom, or nutmeg for a hint of vigorous flavor
You can also use a cinnamon stick and do the stirring job to mix the honey
Add a bit of turmeric (1/4 teaspoon is enough)
For people who like spicy stuff, add some cayenne
You can use orange juice to balance out if the lemon juice is too much
If you are up to chill, try adding a shot of whiskey, bourbon, Scotch, rye or dark rum to the mug
3. Lemon Iced Tea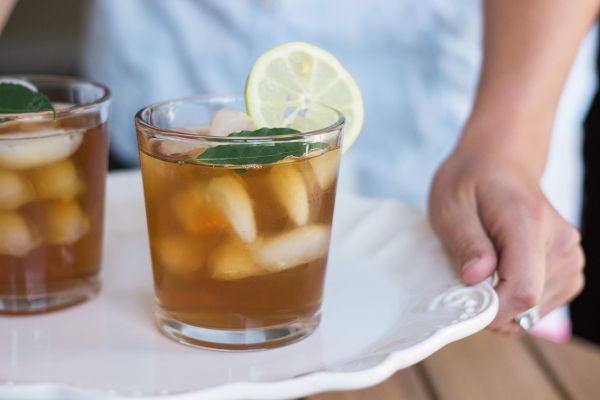 Ingredients:
4 green tea bags
4 black tea bags
6 cups boiling water
1 cup white sugar
12 ounces of frozen lemonade concentrate
1/2 lemon, juiced
cold water
Directions:
Put green tea bags and black tea bags in a one-gallon glass jar. Pour boiling water over tea bags; steep for 30 minutes.
Remove tea bags; stir in sugar and lemonade concentrate until dissolved.
Fill the jar to the top with cold water; stir in lemon juice.
Chill in the refrigerator until cold. Serve over ice.
Lemon Tea Questions Answered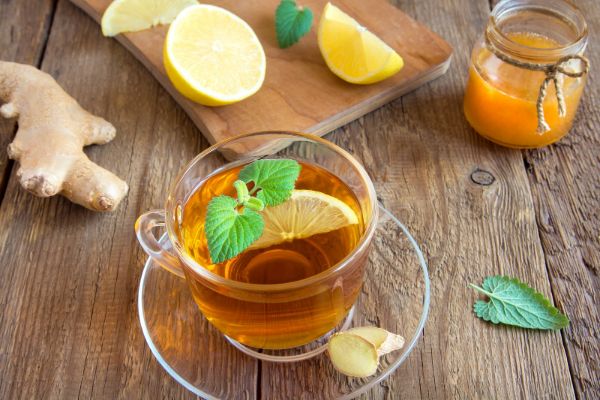 Do you have many things in mind as you drink this delicious tea? Worry not as we compiled below some of the frequently asked questions you want to know about lemon tea.
Can lemon tea cure a sore throat?
Just like salt water and honey – yes, this tea can cure sore throat as they fight mucus and provide pain relief. All you have to do is add one teaspoon of lemon juice in a cup of water at home. The concoction will help relieve inflamed throat tissue by building an acidic situation for bacteria and viruses.
Can we drink lemon tea daily?
Yes, lemon tea is safe to drink in your everyday routine. You can have as much as lemon 2-3 times a day. This is better to get most of the amazing benefits.
Is lemon tea good for gas?
Yes, having this tea is a good way to experience some relief from gastric trouble. Moreover, adding a pinch of cumin powder, black salt, or Ajwain to a lemon concoction makes a great drink for gastric problems.
What are the side effects of lemon tea?
Tooth damage
Heartburn
Dehydration
Canker sores
Miscarriage for women
Osteoporosis
Aluminum absorption
Some of these side effects are severe, but everything is good when you drink in moderation.
To sum up, preparing a cup of this lemon tea can be beneficial to your health. Lemon and tea, when combined, are just miraculous. When taken regularly, the magnificent health benefits will be more noticeable. Just always remember to know what works for you.