If you're a dedicated gardener, you may have asked yourself this question already—are the long-term benefits of having a greenhouse significant enough to make the investment worthwhile? In this guide, we'll look at the key greenhouse benefits to help you make an informed decision. Let's get right down to business!
Having your own greenhouse offers quite a few benefits. If you are someone who's passionate about gardening, you can use a greenhouse to make gardening an all-year-long hobby.
But whether you plan to spend a few hours a week or a few hours every day inside your greenhouse, you want to make sure you're making the right choice.
Before we look more closely at the key greenhouse benefits, let's recall how a greenhouse works as that alone illustrates some of its advantages.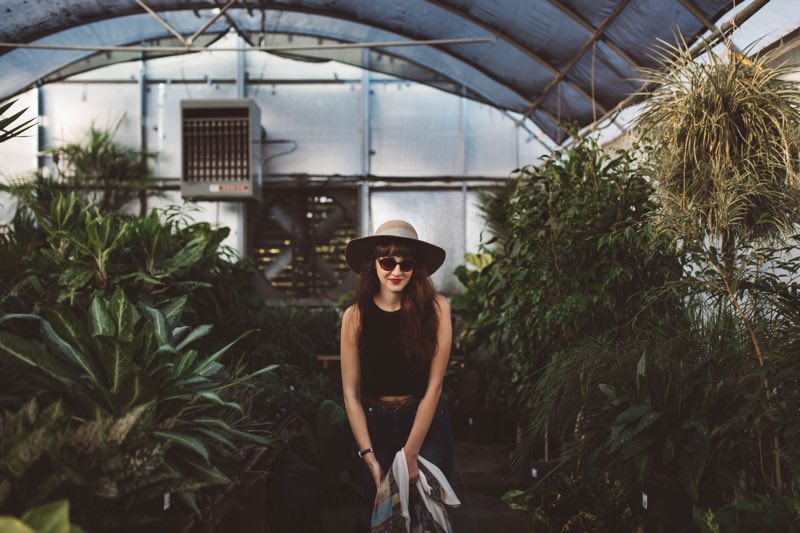 What Is a Greenhouse?
The term greenhouse refers to any type of building designed to protect plants against the weather, offering a warm environment where you can grow flowers, fruit, or vegetables without having to worry about rain or cold.
A greenhouse works by trapping solar energy, basically converting sunlight into heat. Sunlight penetrates the transparent walls of the greenhouse, warms the soil inside, and stays there.
It's a very straightforward process allowing you to indulge in your passion for gardening, no matter how cold it is outside. 
Since you're considering building a greenhouse, you might be wondering if it's expensive, if you have enough space, or if you'll really make full use of it. The following section should help with that.
Key Greenhouse Benefits
Should you or should you not have a greenhouse? If these benefits are important for you, then building or buying a greenhouse will prove a sound investment.
1. Longer Growing Season
Cool weather won't affect the plants in your greenhouse so you can benefit from an extended growing season.
If you invest in a greenhouse heating system, there's nothing to stop you from cultivating strawberries in the middle of winter.
2. No Worries About the Weather
Another one of the major greenhouse benefits is that with a greenhouse, you don't have to worry if it's going to be a good summer or a bad summer.
Even if it's a particularly wet summer and the gardens around you turn into mud pools, the plants in your garden will be safe.
Tip: A greenhouse is not just for planting. You could also build a special compartment inside your greenhouse and use it for storing your gardening tools all in one place.
A greenhouse allows you to grow all your favorite plants without having to worry about changes in weather.
This means despite extreme temperatures, winter frost, heavy rains, or long droughts, your plants can enjoy protection from weather-related damage.
3. Broaden Your Horizons
With a greenhouse, your plant options are not limited to only ornamentals. Love fruits and vegetables? Plant some!
Adore the scent of fresh flowers? You can plant as many as you like.
Important: Having a greenhouse allows you to grow plants that are not suited for the weather conditions in your area.
As the owner of a greenhouse, you can use it for virtually all purposes you have in mind. For example, you can grow organic vegetables, bulb plants, ornamental plants, and even make seedlings and sell them for profit.
You could also mix and match and divide your plots to grow different breeds simultaneously.
If you have a greenhouse equipped with a temperature and humidity control system, you can transform your greenhouse into a tropical paradise with luxuriant vegetation no matter where you live.
4. Grow Your Own Food
Some people just want beautiful plants in their greenhouses, but others rely on them to have a constant supply of fresh organic fruit and vegetables for their families and lower their grocery bills.
With a greenhouse, growing your own food takes a new dimension.
5. Increase Your Production
A greenhouse allows you to cultivate all sorts of plants all year round and get bigger crops as the warm temperatures inside will accelerate growth.
You can create the perfect growing environment for any type of plant and maximize the number of crops in that protected area.
6. Grow Pesticide-Free Crops
This is a big one. A greenhouse is an enclosed protected space which means you won't have to use dangerous chemicals to protect your plants. Your family can enjoy safe food!
7. Fewer Problems with Pests
Many gardeners wage long exhausting wars against squirrels or moles who like to raid their plots. But there's no way these pests can get to the plants in your greenhouse.
Smaller pests, like rats, are sneaky enemies but you can easily protect your plants against them by using traps or screens to keep them at bay. 
In most cases, pests like spider mites, caterpillars, and others cause more serious problems to your greens even before they mature.
With a greenhouse, you can keep these pesky insects at bay, and your plants can grow as they should or until they are ready for harvesting.
Important: Better pest control is one of the top greenhouse benefits hands down.
8. Eco-Friendly Gardening
You can easily control the water needs of the plants in your greenhouse which allows you to save water. At the end of the day, this is one of the most important greenhouse benefits.
At the same time, a greenhouse works by harnessing solar energy to grow more produce than a traditional garden.
Tip: A greenhouse creates a sheltered environment that's great for hydroponics or aeroponics.
9. Portable and Customizable Garden
Greenhouse structures are easy to assemble so you can move them around your property or customize them to meet the specific needs of the plants you want to grow.
If you want to cultivate plants that need a particular micro-climate, you can easily upgrade your greenhouse to provide those specific conditions.
10. Stress Relief All-Year Round
Many people take up gardening as a way to relieve stress and fill themselves with positive energy.
With a greenhouse of your own, you can combat the winter blues and keep up your spirits, not to mention that gardening is as good as a full workout to keep you in shape.
11. Save Hundreds of Bucks in the Long Run
When you love plants so much, it's very easy to spend a fortune buying grown-for-you flowers or ornamentals in pots on a regular basis.
Once you have your own greenhouse, you can save a great deal of money since all you need to buy are seeds or seedlings that you can plant whenever you like.
You could also grow as many fruits and vegetables as you like so you can harvest them right from your own backyard when you need them.
Not to mention that fresh, healthy plants are also great gifts for your loved ones!
The bottom line: In the long run, creating a sheltered indoor space for plants can help you save money. It's one of the greenhouse benefits you shouldn't disregard.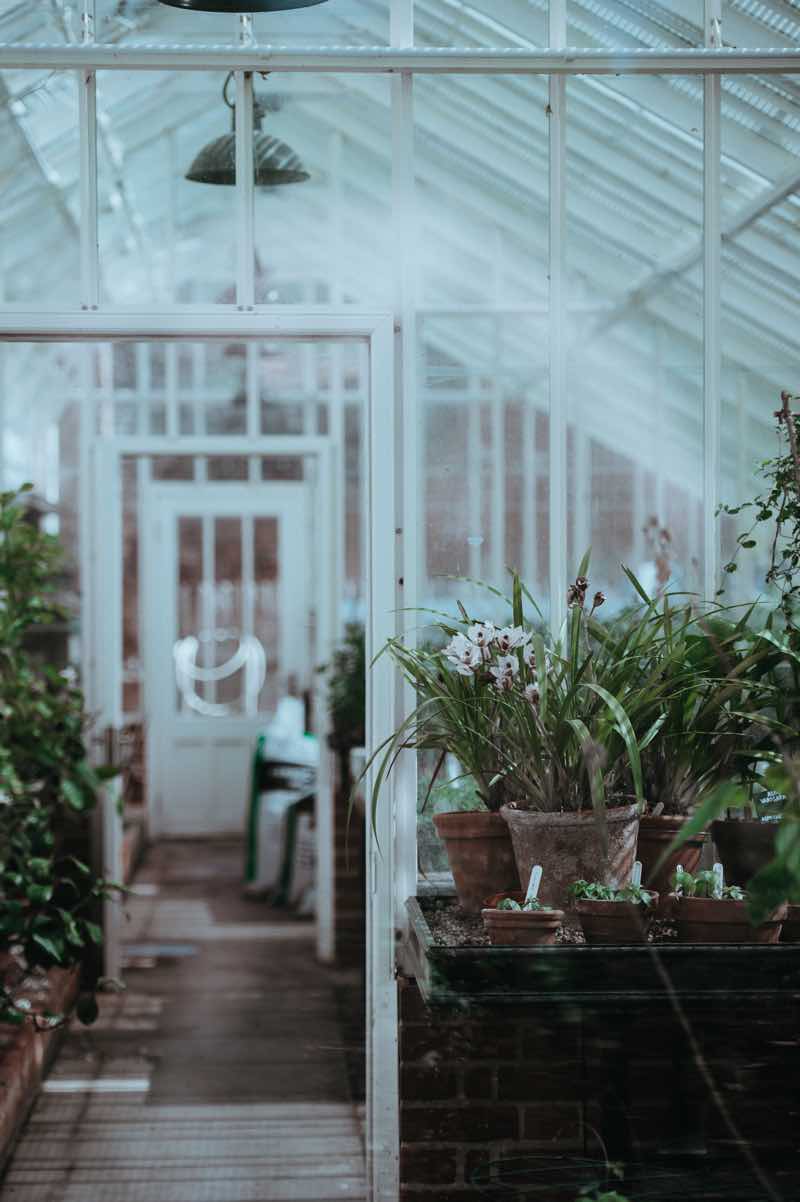 Types of Greenhouses
There are several greenhouse models to choose from. While they all work the same way, they differ in shape, materials used, and the type of temperature control they provide.
To enjoy all the greenhouse benefits you can get, it's important to choose the right type of greenhouse for your needs.
Green House Designs
A-framed – The most common type of greenhouse structure, it allows you to make the most of natural sunlight.
Dome – Very similar to the A-framed model as it lets plenty of sunlight in. The domed roof is preferable when you use PVC-pipes for your roof.
Lean-To – Great when you don't have much space and want to build a greenhouse against a wall of your house or garage
Materials for Green Houses
You have a wide array of choices when it comes to choosing a material for your greenhouse. Here are your options.
Frame
You can build the structure of the greenhouse using wood, iron, aluminum, and plastic.
Tip: Wood tends to rot easily, plastic is not very resistant, iron can rust with the humidity, so your best choice is aluminum.
Covering
The walls and roof of your greenhouse can be made from plastic, double-layered polyethylene, fiberglass, acrylic or PVC, and, of course, glass. Each has its merits.
Plastic, for instance, is cheap, but quite good for your plants. Glass is, however, the best as it is very resistant and looks great. But it's also the most expensive option.
Temperature Control
Basic greenhouse models don't allow much control over the temperature inside, while sophisticated models are equipped with climate control systems and you can use to grow even exotic plants in a cool region.
Cold Houses – This type of greenhouse has no heating system so temperatures can fall below freezing point.
Cool Houses – Will maintain temperatures over freezing point, to keep alive your most sensitive plants
Warm Houses – The temperature inside will remain over 55 degrees F, so many of your plants will stay safe during the cold season
Hot Houses – These require a heating system, but it's worth it as you can grow tropical plants inside if you want.
Bestseller No. 1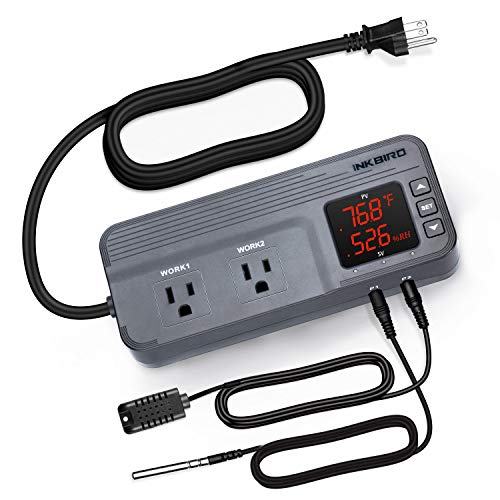 Bestseller No. 2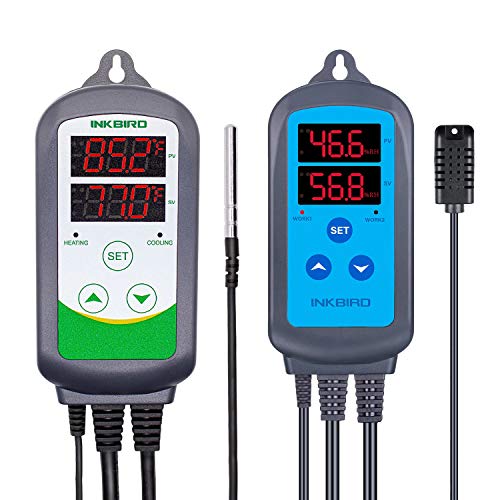 How to Build a Greenhouse Without Stress
If you're a DIY sort of person, you can save a lot of money by building your own greenhouse from cheap, easy to find materials.
All you need are some wood beams, plastic material, or repurposed old window panes and a few free weekends.
Important: The good thing about building your own greenhouse is that you can do it yourself and customize the sections based on your planting needs.
You have the freedom to choose the number and size of doors, the materials to use, where the storage area goes, and how long and wide it has to be.
This video can help you get started:
While some find this easy to do by themselves, some may choose to hire professionals such as ASAP Restoration to install greenhouse systems such as plumbing.
If you're unsure of your construction skills, we highly recommend seeking the help of experts to make sure your greenhouse is set up to nurture your plants as it should.
Greenhouses for Sale
If you don't have the time or the skills to build your own greenhouse, you can easily buy one that only requires little assembly. Here are a few things you should keep in mind when buying a greenhouse.
Size
Obviously, this depends on the available space on your property, but we say you should go big. When you're new to this, you probably wonder what are you going to fill it with, but in a year or so you will probably be desperate for space.
Materials
A greenhouse with a wood frame looks great, but wood requires a lot of care if you don't want it to rot with all the humidity.
A better option is a construction with a metal structure, usually aluminum. It's low-maintenance and you can buy it in various colors to complement the color of your house.
Tip: Look for materials that are scratch, mold, and mildew-resistant.
Light and UV protection
Direct sunlight is not the best for your plants. What you need for the walls and roof of your greenhouse is a material that allows diffused light in and reaches your plants from various angles.
Direct sunlight can burn the plant's leaves, while diffused light bathes it with light, which increases the growth rate.
Tip: Ask if the frame and the glazing are UV-treated.
Shape and Versatility
You should look for a shape that allows you to make the most of your available space. If you have a small, awkwardly-shaped space available, you should go for a dome or octagonal greenhouse.
Also, keep in mind you might want to expand or modify your greenhouse over time. Look for a model that allows expansion or the installation of climate control systems. 
Greenhouse Benefits FAQ: Gardeners Ask, We Answer
Here are some of the most common questions we hear gardeners ask about greenhouses.
Go Green
Having a greenhouse to grow some food or simply to cultivate beautiful plants is a responsible climate-minded life choice.
Using the full power of the sun to extend the growing season and cultivating oxygen-producing plants are very simple ways to help save the planet.
And you can enjoy your hobby even in winter. What better way to spend a cold day than gardening for a couple of hours inside a warm greenhouse full of colors?
In the end, we hope this article will help you make the right choice.
Do you have a greenhouse or intend to create one? We'd love to hear about your greenhouse experiences. Drop us a comment and tell us all about them!
Welcome to my blog! I am a biologist and I love all living things, but plants and farm animals have a special place in my heart. I aim to bring plants and YOU closer again. If there's one thing I want you to take with you, it is that gardening and farming aren't intimidating if you have the necessary knowledge. That's why I'm here. I'll share everything I know about my beloved plants and animals and hopefully, you decide to adopt one in your home!