Rattan garden furniture is a patio classic that's helped to create wonderful garden moments for many people around the world. If you choose rattan furniture, you choose a style that's not going to become outdated anytime soon.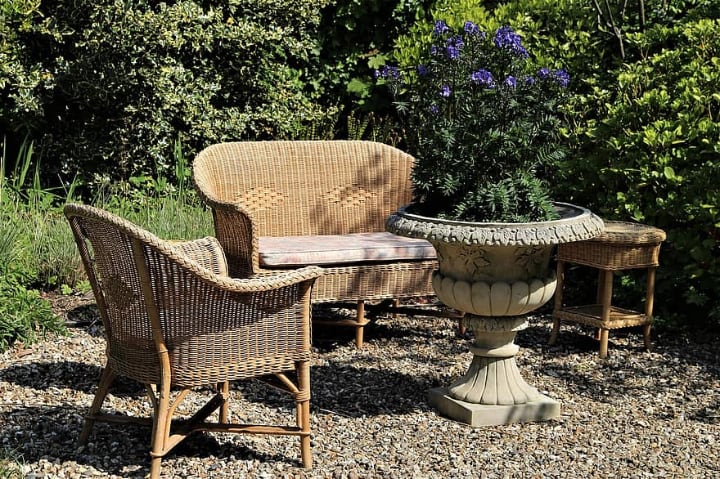 In this article, we'll cover all the basics about rattan furniture and share with you buying tips and ideas to help you make an inspired choice while staying within your budget. Actually, you may even end up saving money!
Ready when you are!
Why Rattan Garden Furniture?
Wood garden furniture is for many the definite choice when it comes to creating a beautiful and inviting patio or deck. But wood furniture can be costly.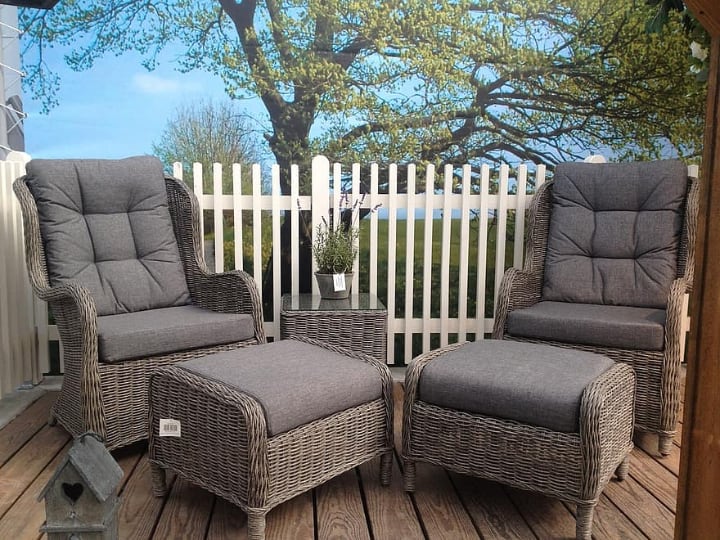 If you want to give your patio an exquisite look without breaking your budget, then a good alternative is to use rattan garden furniture.
Rattan furniture is durable, has a timeless look, and is easier to move around and store compared to metal furniture of comparative size.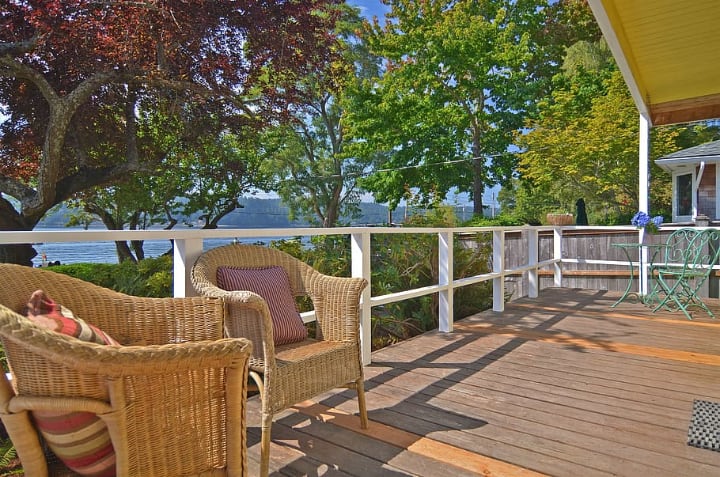 And according to us at least, it looks a lot better than garden furniture made from synthetic materials that try to imitate it. Not to mention it's also environmentally friendly if it's sourced properly.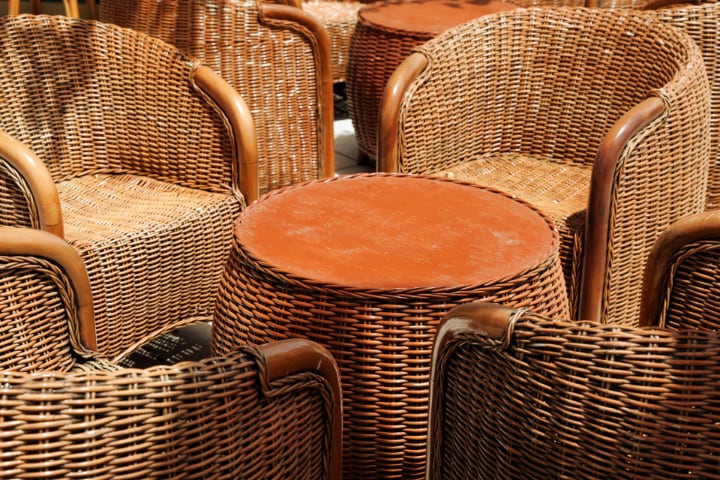 Did you know: When you trim rattan into sections, you can use it as wood to produce furniture. Like wood, you can stain and paint rattan so that you can give it various shades and styles.
Actually, though, rattan is a climbing palm that comes from Africa, Australasia, and Asia. It's a material widely used to make handicrafts and pieces of pieces of furniture.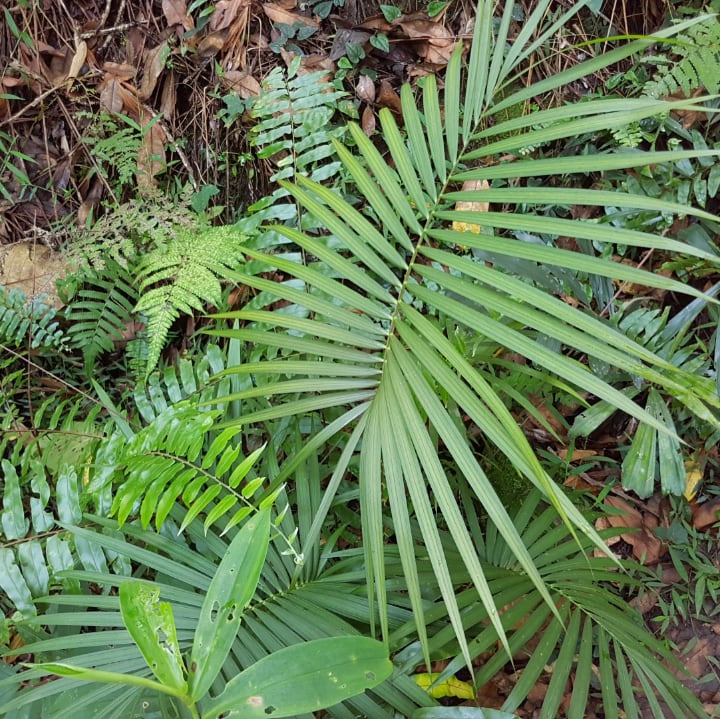 When it matures, rattan is similar to a pole. Its thickness ranges from 1 to 3 inches. However, rattan is different from a bamboo pole because of its tough core which results in its being strong and resilient.
Fact: Rattan is made from a climbing palm and woven together. It's durable, weather-resistant, and can be painted different colors.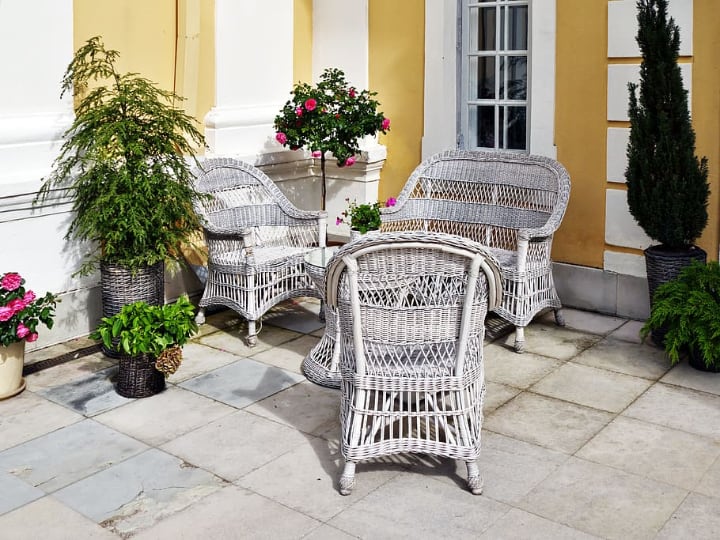 Upon harvesting its core and vertical grains, it is then trimmed to small portions and steamed. Its peel, which is the outer skin of the pole, is mainly used in combining the furniture joints.
No wonder then than rattan is a popular choice for many environmentally-conscious gardeners who are designing or upgrading their backyard.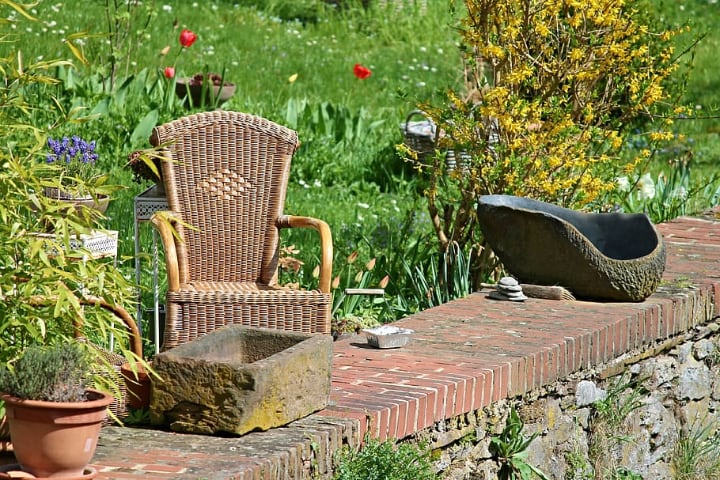 Tip: Add to rattan garden furniture the right outside garden lights, mosquito plants, and fire pits, you and your family and friends won't want to leave your patio anytime soon!
What's the Difference Between Rattan and Wicker Furniture?
You may hear people, even retailers, use the term rattan and wicker interchangeably. True, these may look similar, but there are notable differences.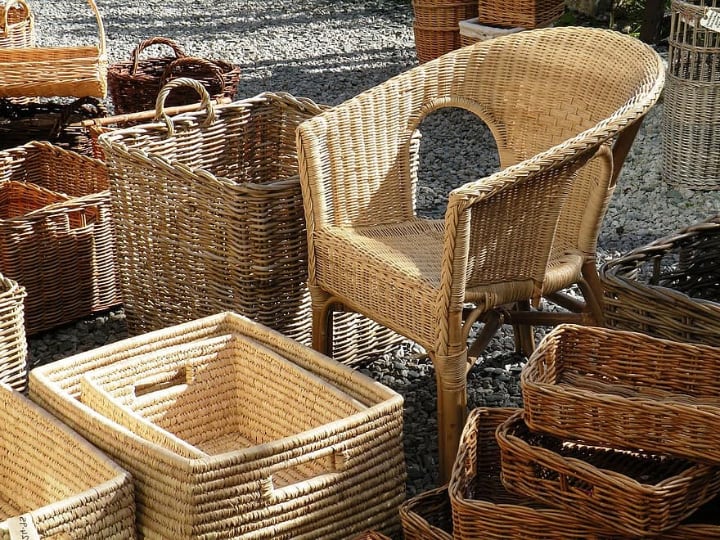 As mentioned earlier, rattan is a kind of vine that is a close kin of the palm tree.
On the other hand, wicker is not a tangible raw material but the end result of a traditional method used to produce goods out of willow, straw, bamboo, and in some cases rattan core.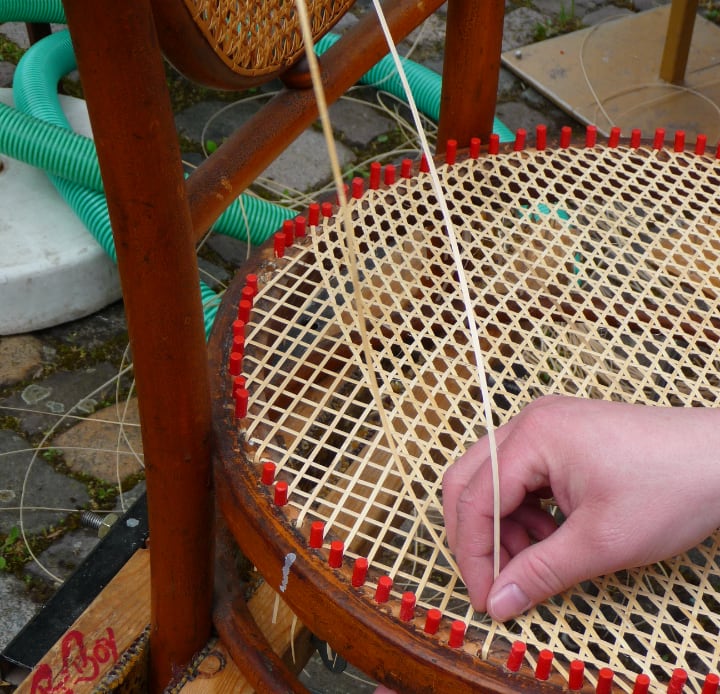 During this process, the specific material is wet so that a person can quickly weave a wicker style furniture.
What further adds to the confusion is that right now, manufacturers also use synthetic materials in producing both wicker and rattan style garden furniture.
Is Rattan the Same As Bamboo?
Just to be clear here, rattan and bamboo are different. They are both sustainable materials, but they come from different plant species.
You can't bend bamboo while rattan is pliable. Also, while rattan is strong, bamboo is hollow in the middle.
Tip: You can easily check if your furniture is bamboo or rattan by seeing if the canes are bent. If yes, then you have rattan furniture.
Rattan Garden Inspiration
Again, with rattan as your furniture material, you will not run out of gardening design ideas anytime soon.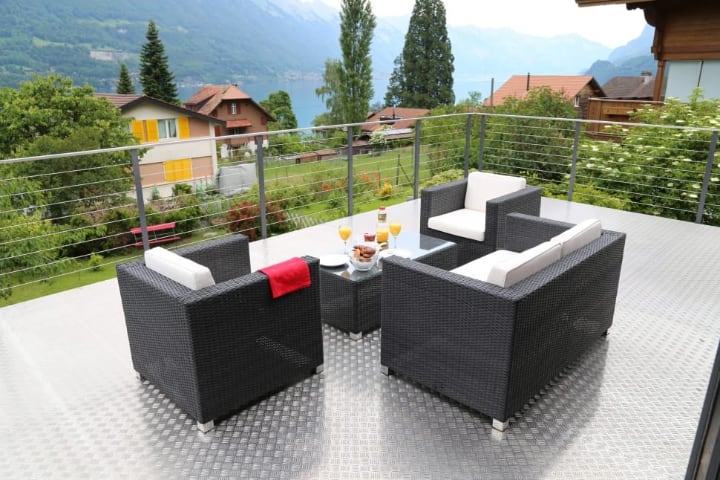 Whether you choose a simple arrangement for you and your loved one or a large one for the entire family, you can integrate your rattan garden furniture into pretty much any design and arrangement.
Take a look at a few of our gallery of rattan garden furniture ideas and let them inspire you to create a peaceful corner for yourself at home that you'll love returning to each time.
How to Choose Rattan Garden Furniture
It's not just about the color or the number of pieces you get for the price, you know. It's important to take into account a few more considerations to make sure you're getting the best value for your money.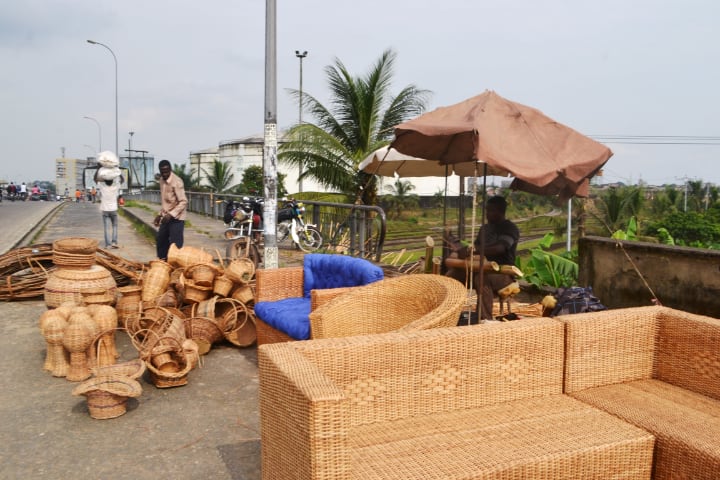 Color – Dark, brown, being: these are all popular colors for rattan garden furniture. Factor in the other predominant colors on your patio or dock and choose a complementary color.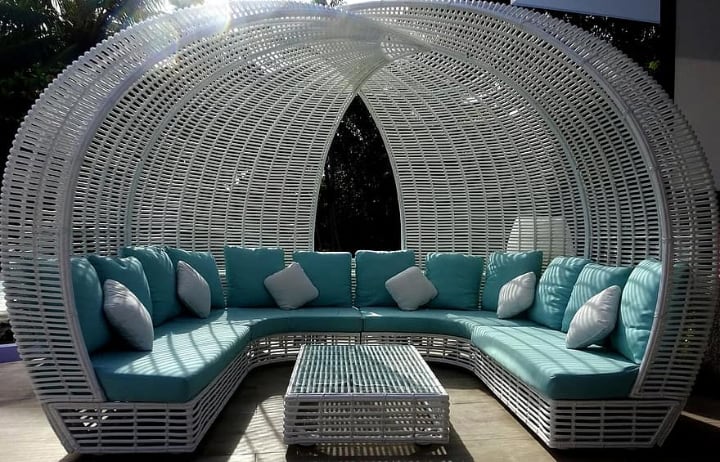 Size – Some sets can be expanded with additional items you buy later on. For others, however, you may not be easily able to find matching items. Usually it's best to buy sufficient seating even if you don't use it right away if you think you'll need it.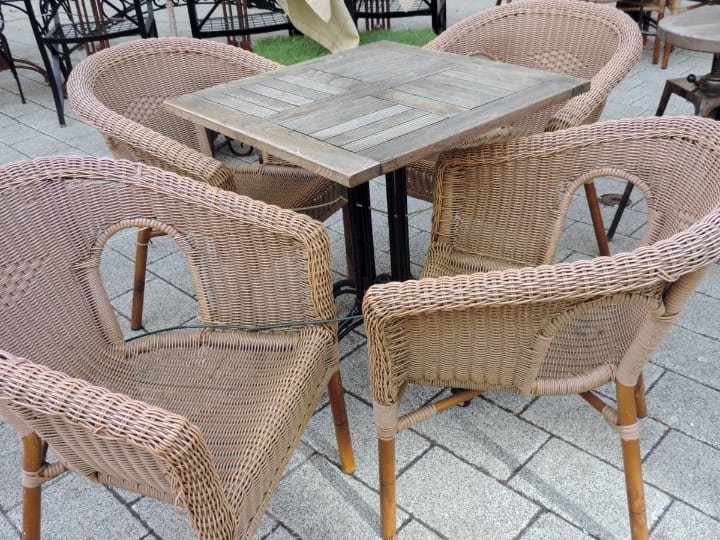 Weight – Some rattan garden furniture is designed to be lightweight and easily moved or stacked. If you want it to fit into a small garden shed or other garden storage solutions, make sure to avoid the heavy variety.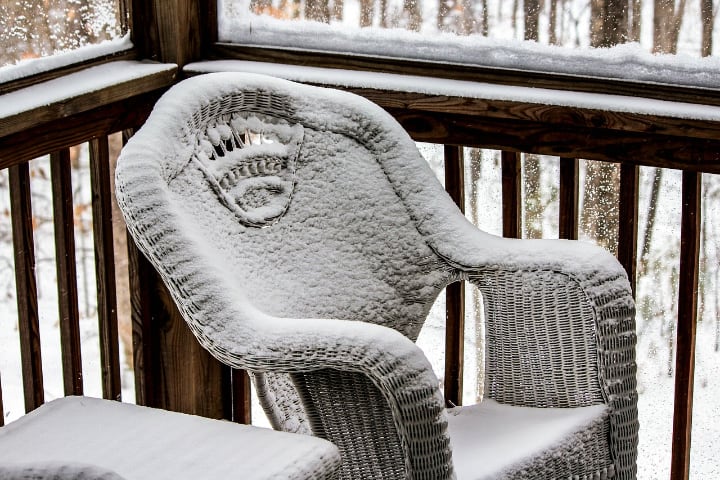 Weather Resistance – Depending on coloring and whether it's been treated, rattan may not always be good for keeping outdoors in all weathers. Make sure to check the specifications.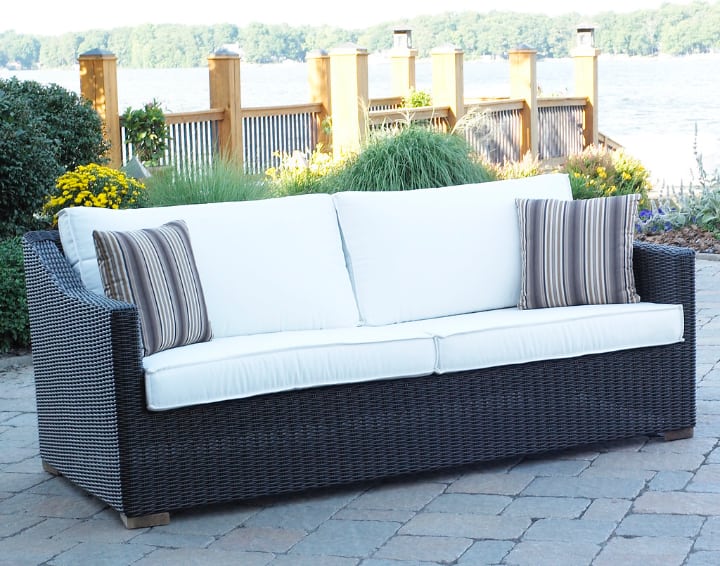 Cushions – Consider both the comfort and weather resistance of the cushions as without them rattan furniture isn't the most comfortable around. Don't look only at the color!
Table – Woode or metal tables can look out of place next to rattan seats, so we recommend choosing a rattan garden furniture set that includes at least a small table, ideally one with storage capacity.
Rattan Garden Furniture for Sale
Compared to wood, rattan garden furniture offers you a myriad of choices, including rattan sofa sets, loungers, corner sofa sets, and dining sets.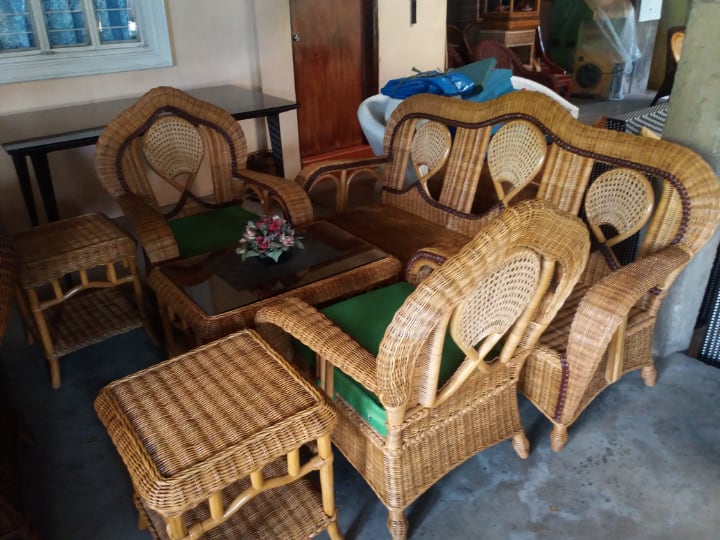 If you've made up your mind to buy rattan, you can also buy it online. In fact, you may have more options online compared to what local stores offer.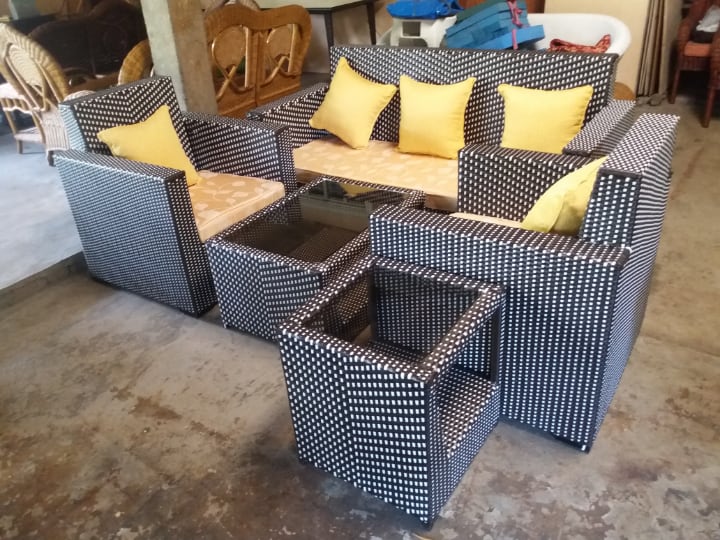 Discover below some of the bestselling rattan garden furniture sets you can get right now. We hope you'll find among them at least one that catches your eyes.
How to Assemble Rattan Garden Furniture
While your furniture comes with instructions, sometimes assembling it can be perplexing. Most of us have experienced this at least once in our life.
Follow these simple steps to guide you in installing your rattan furniture. Remember that this is general advice–the set you choose may have specific requirements.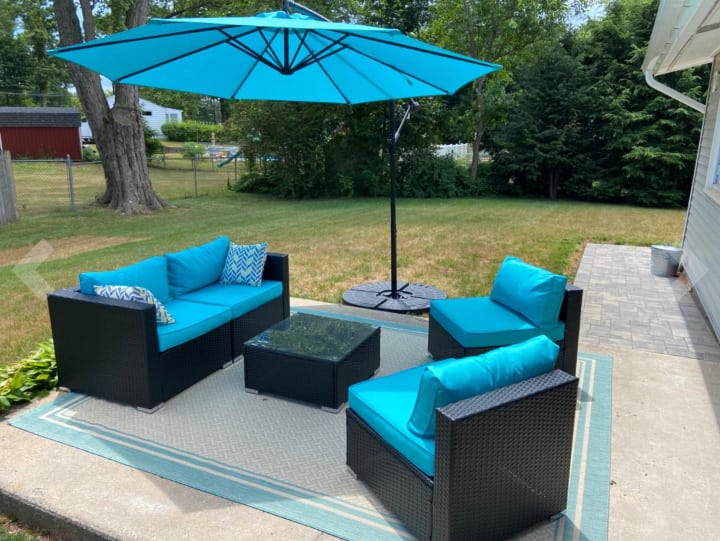 Verify that you have a complete set of listed parts in the guide.
Read the step by step instructions.
Assemble the furniture on a level surface.
Pay extra attention to tables that have a glass surface.
Use a padded mat when assembling to prevent any scrapes.
Only fasten screws when the assembly is thoroughly complete.
Avoid overtightening your bolts which can also damage your furniture.
How to Protect Rattan Garden Furniture
An advantage of choosing rattan garden furniture is that it's low maintenance.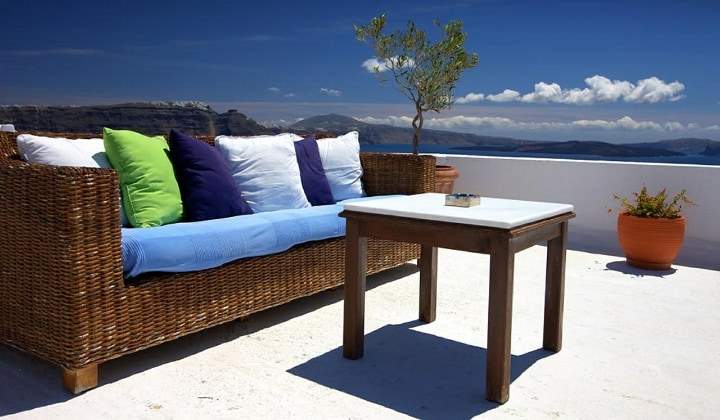 You won't have to put any serious effort in keeping it in good condition or keeping it clean, provided you don't overexpose it to sunlight or the elements.
Weatherproofing
You can weatherproof your rattan furniture by applying polyurethane or varnish. Before applying the varnish, you can gently sand it with thin grain sandpaper to ensure it has a good surface to stick to.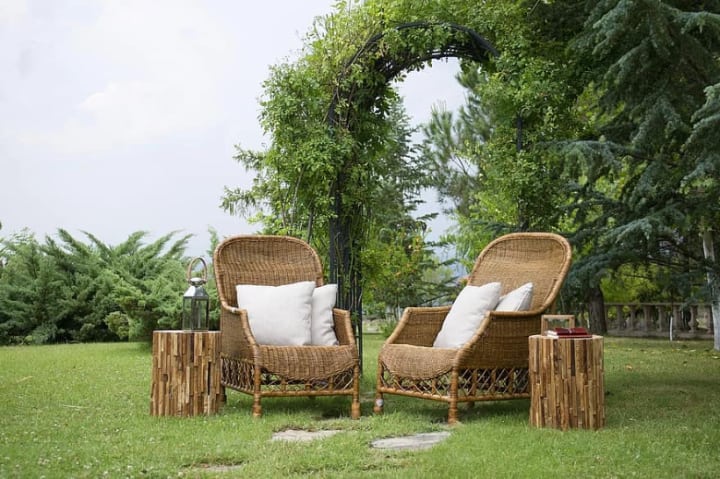 Tip: One way to protect rattan furniture is to apply to it a coat of polyurethane in a water or oil-based emulsion.
The bottom line is that if you want to leave your rattan furniture outside, use polyurethane intended for outdoor use so that the finish can withstand moisture, sunlight, and weather changes.
Bestseller No. 1
Bestseller No. 2
Bestseller No. 3
Cleaning
In any case, when cleaning natural rattan, you can use a hard brush or a vacuum cleaner to pry dirt such as moss or mud.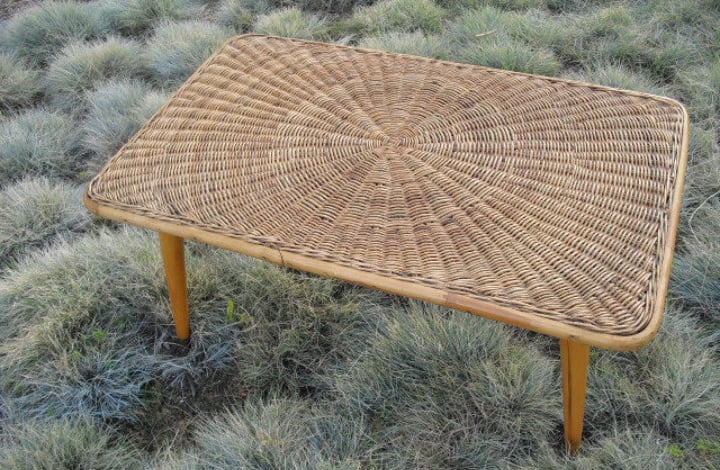 Tip: Gently scrub the surface to avoid damaging your furniture. If there are hard to reach areas, you can use a toothbrush to clean it.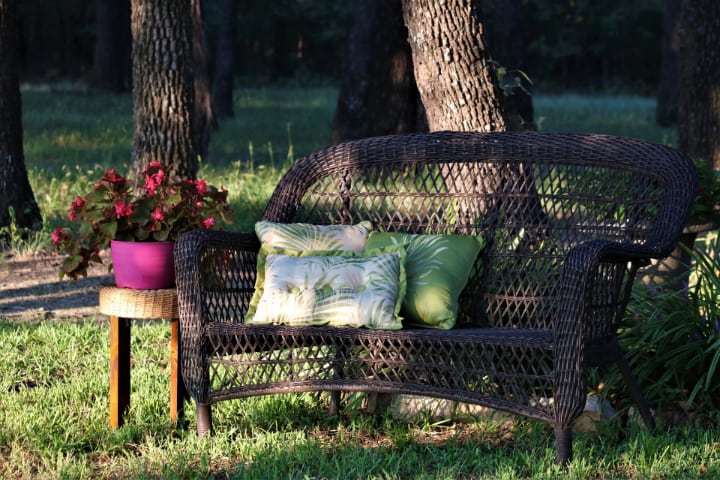 After prying off the dirt, dip a cloth or sponge in soapy water. Squeeze the excess water and wipe your rattan furniture. Next, repeat the process with just water then dry your rattan garden furniture with a clean cloth.
On the other hand, with synthetic rattan, you can splash the soapy water directly on your furniture. When rinsing, you can use a garden hose to clean it.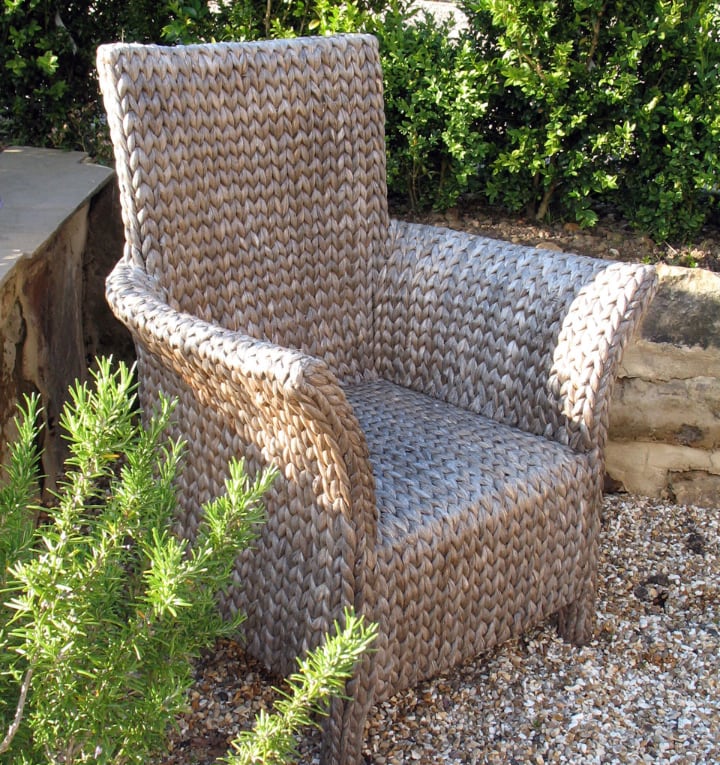 But refrain from using any pressure-washer to avoid destroying the furniture's finish. Once finished with rinsing, you can leave it outside to dry naturally.
Covering
Covering your rattan furniture with a UV-resistant covering can maintain its appearance from longer and prevent it from having a faded, worn-out look. Not all sets include a covering, so you may have to but it separately.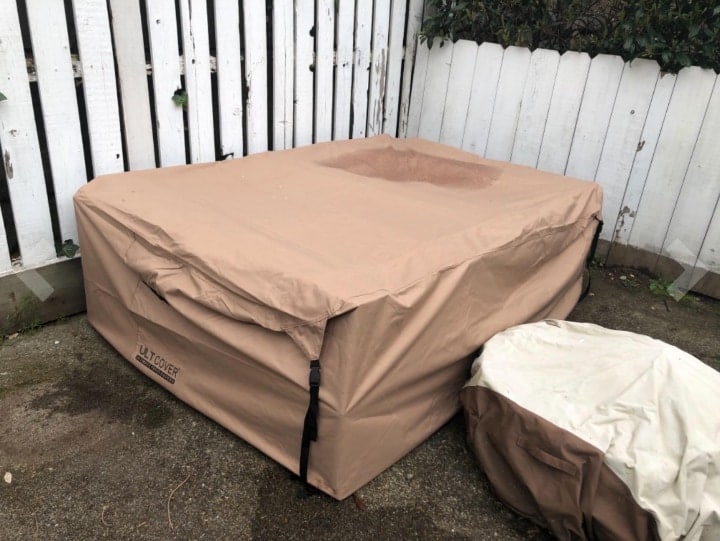 Choose one that securely fits your furniture. The problem with a loose cover is that it will flutter around during a strong wind and can possibly tear when it gets caught in the furniture.
Tip: Make sure to tie the covering to the legs of the furniture if possible to ensure a tight fit.
Bestseller No. 1
Bestseller No. 2
Bestseller No. 3
Drying Out
If it becomes too dry, rattan furniture may crack. To prevent that, mist it every three weeks. Avoid drenching your furniture.
Tip: When misting, position the bottle 3 feet away and spray. Allow mist to settle.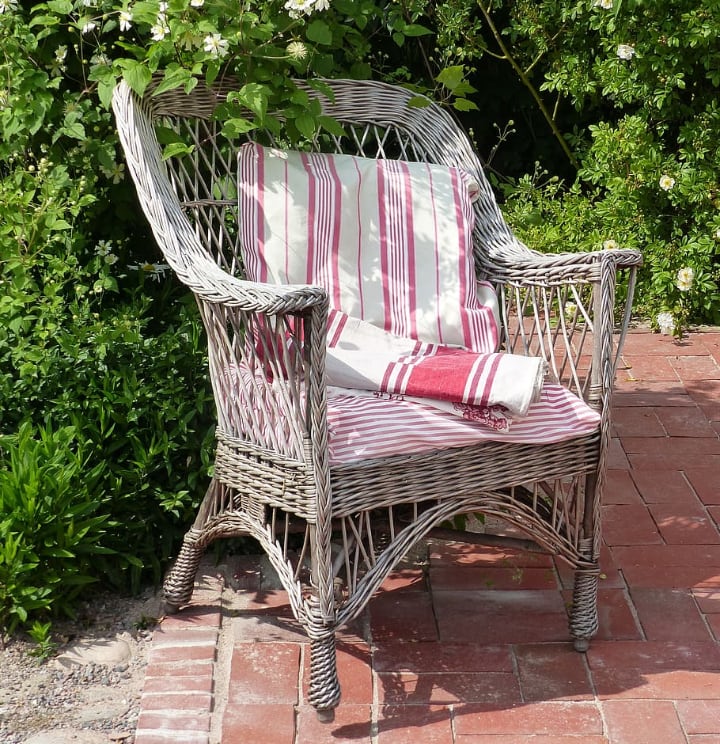 You don't want any mildew on your furniture, though. To get rid of mildew, use an oil soap.
Wintering
Natural rattan needs protection from freezing temperatures. That's why we recommend moving your rattan garden furniture indoors before the first snow and storing it properly until mid to late spring.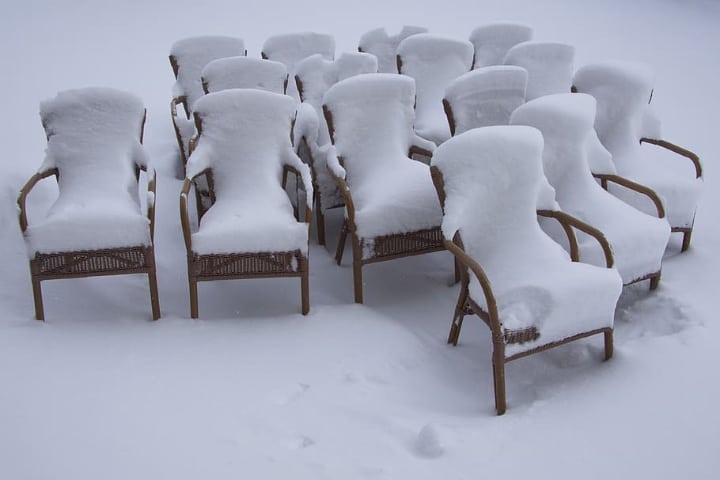 To prepare for the winter, see to it that your furniture is clean and dry before covering it. In case you use cushions, do not forget to remove them and store them properly.
Restoring Faded Rattan
You can restore natural rattan furniture that is faded.
Apply three coats of tinted varnish or alternatively two fine coats of oil-based undercoat, plus two fine coats of oil-based topcoat.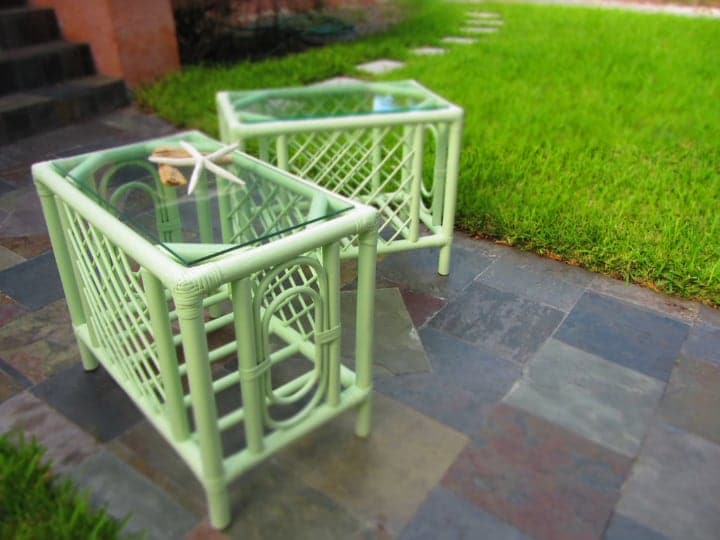 Then apply a new coat of paint or varnish every other year.
Rattan Garden Furniture Frequently Asked Questions
Do you want to know more about this sturdy material? Here we answer for you frequently asked questions about rattan.
Rattan, Not Ratatatan
With rattan furniture, you don't really need a hammer or any maintenance tools for that matter. All you need is a good covering for rainy months and some storage space in winter.
With rattan's noted durability, you can be sure to have a piece of furniture that will last a lifetime. Just make sure to choose a snug weave, without any strands sticking out and jagged corners. Also, check if the furniture has UV protection.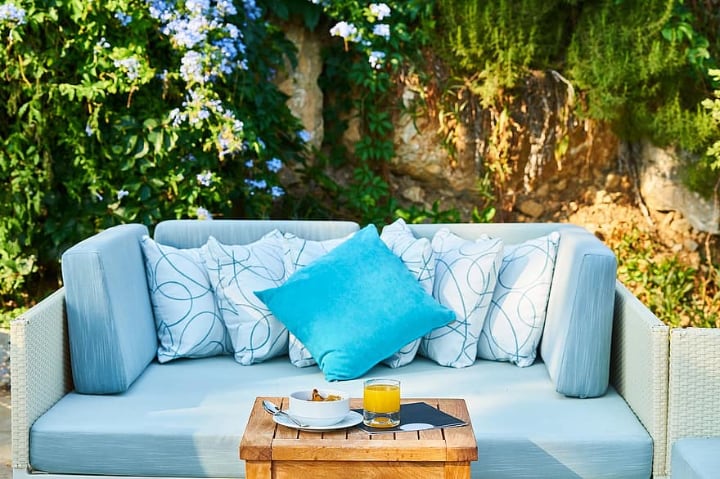 At the end of the day, rattan is a sustainable material that can be easily integrated into many decors, so it's not going to run out of style anytime soon.
Are you going to try rattan garden furniture? Or do you have some already? Let us know in the comments section below. We'd love to hear from you.