Want to green up and freshen your lawn? Lawn aerators could help. Lawn aeration is often neglected, but it can make a big difference. In this lawn aeration buyer's guide, we'll explain the concept in easy terms and share with you some of the best lawn aerators you can use. Let's get started!
What Is Lawn Aeration, Anyway?
Lawn aeration is the process in which you perforate the soil to allow in water, air, and nutrients to reach the roots of the grass.
Why is this important?
The goal of aeration is to ensure that the ground is breathable. This helps create a more beautiful lawn and can be particularly effective if you have compact soil.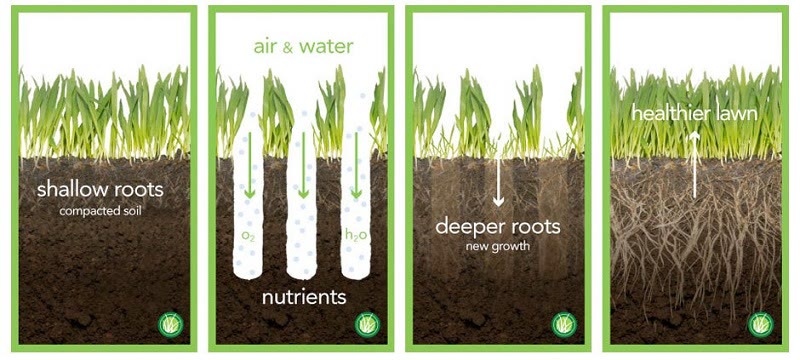 Tip: Before you start aerating your lawn, it's good to know the differences between soil types.
Without proper tools, lawn aeration can be time-consuming–after all, you probably don't want to end up spending Sunday afternoon stabbing your lawn with a fork, do you?
That's why gardeners often use lawn aerators.
What Are Lawn Aerators?
Lawn aerators come in many shapes and sizes but most of them have some form of spiked mechanism that penetrates the soil.
Some require more work while others are faster. Having at least a basic–manual–lawn aerator can prove useful.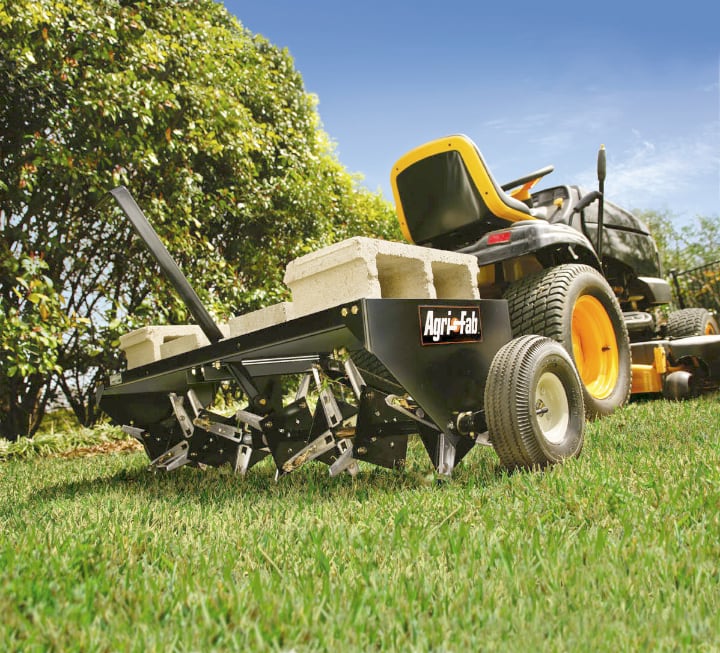 There are a lot of products out there that can enhance soil aeration, however, not all of them can give you the best outcome.
You must choose carefully, taking into account the size of your lawn and the quality of your soil.
Tip: When shopping for a lawn aerator, keep in mind that sophisticated is not always better as it's more likely to break down in time or suffer a malfunction.
On the other hand, bear in mind that manual models may require plenty of work. They may not be idea for a big lawn, unless you really like a nice workout.
Lawn Aerators Buyer's Guide
Before we look at some of the best lawn aerators on the market, here are a couple of things you need to pay attention to. They will make your choice easier and save you time.
Manual Versus Tow Lawn Aerators
Most aerators for home use are either manual or tow.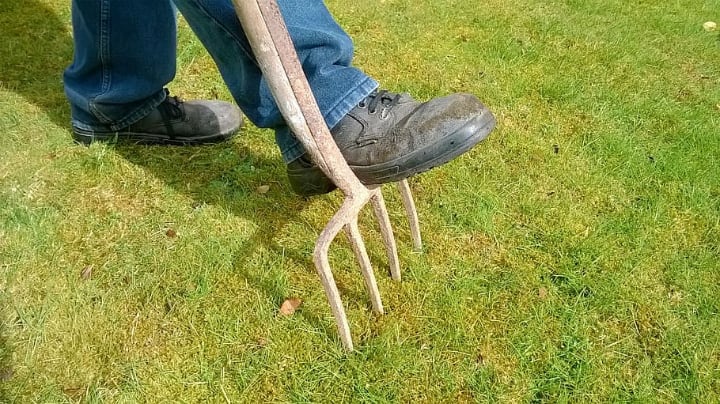 Good to know: A manual lawn aerator often doesn't include adjustable settings that the tow one has.
On the other hand, a tow aerator can greatly help in minimizing the physical workload when preparing your lawn. You'll need a tractor or similar vehicle to use it, though.
Spike Length
One of the key features to look for in a lawn aerator is the spike depth. Always check if it has sufficient length so that it can penetrate deeper enough into the soil.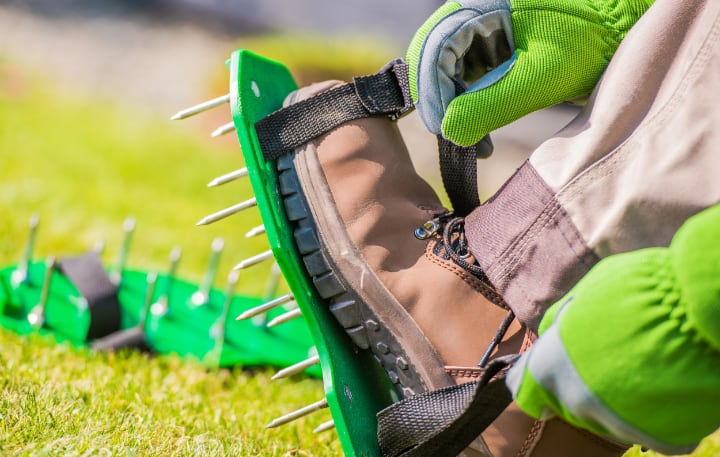 Tip: For example, a 3-inch spike is substantial enough to penetrate the soil in order to loosen it up.
Nevertheless, if you are planning to grow bigger plants such as shrubs and trees, you want to use longer spikes.
Ease of Use
As you may have gathered by now, some lawn aerators are easier to use than others. This often boils down to whether they are motorized or not.
Pushing a lawn aerator is easier than stabbing the ground with a manual one, but there are other things you need to consider including size, weight, and material.
Recommended Lawn Aerators
You may not find as much variation in the lawn aerators market as in that for lawn mowers, for example.
But there are still plenty of useful products out there and we've brought them together in the following list to save you time. Check out now these top lawn aerators.
1. Agri-Fab 48-Inch Lawn Aerator
The Agri-Fab Lawn Aerator uses a large mechanism for breaking up compacted soil. It has five rotating spikes that can easily turn lumps of soil into finer parts.
It's made in the US and well-built with a sturdy steel deck and welded drawbar which will pass the test of time.
The downside of this tool is that it's not designed for continuous use. If you want a lawn aerator for everyday use, look for a more professional tool.
2.
Brinly SAT-40BH Tow-Behind Spike Aerator
Brinly SAT-40BH Tow-Behind Spike Aerator is one of the best lawn aerators for beginners because it can handle most types of soil.
It uses a straightforward step and tilting motion, which is a decent exercise if you have been skipping the gym recently.
It's a well-crafted tool and can easily break up the soil without breaking your back and shoulders. It's very easy to install as well.
It comes with a two-year warranty, this is a protected buy and a win-win investment.
3. Yard Butler Lawn Aerator
When it comes to lawn aerators, things don't get more manual than this!
Yard Butler Lawn Aerator is a manual lawn aerator. Never judge this tool by its looks alone since it's a simple, sturdy, and effective tool that can handle a small lawn.
If you've never done lawn aeration before and are not ready to invest in some of the more expensive products on our list, you may want to give this one a go.
4. Lawn Aerator Shoes with Hook & Loop Straps
Do these even work? Well, most people who've tried them think that they do and we think they're worth a try if you've got a small budget (and like to walk a lot).
These are basically heavy-duty spiked shoes than run on leg power. Of course, you have to be realistic.
These lawn aeration shoes won't cover as much ground as fast as most other recommendations on our list.
Tip: If you've got back problems, lawn aeration shoes could be a better choice than manual lawn aerators that need to be pushed into the soil.
5. Yard Butler IM-7C Lawn Spike Aerator
Yard Butler IM-7C Lawn Spike Aerator is a sturdy and dependable aerator with more spikes than our previous entry from the same brand.
With a height of 36″, you can comfortably use it without excessive bending. Also, it incorporates four hard spikes to let you loosen up compacted soil and improve aeration.
One of its standout features is that it is covered with a lifetime limited warranty.
6. Garden Weasel Core Aerator
Another core aerator that deserves a mention, Garden Weasal Core Aerator can help promote the growth of roots.
It's made from strong steel and can prove a reliable tool for small to medium-sized lawns.
However, it may clog more often than some of the other lawn aerators we mentioned. Also, it's got a straight handle, which you may either like or dislike depending on your taste.
Good to know: The cores you leave behind during lawn aeration can decompose later on and become manure.
7. Craftsman Tow Spike Aerator
With its 10-gauge durable steel frame and enclosed weight tray, this tow spike lawn aerator is a simple, no-hassle tool that's made for use with a riding mower or tractor.
If you want to cover more ground faster, this aerator is a good alternative to manual and considerable more slower options.
Good to know: It's got an adjustable hitch that makes it usable with just about any tractor.
8. Mantis 7321 Power Tiller Aerator & Dethatcher
This power tiller combo is fast and reliable. It's a corded aerator and dethatcher at the same time.
With it, you can get rid of moss, thatch, leaves, and other rubbish found on your lawn.
It comes with a dual purpose drum and two interchangeable rollers so you can quickly change its function.
9. Agri-Fab 45-0543 Tow Spiker, Seeder & Spreader
Talking of multipurpose spikers, this model from Agri-Fab comes with seeder and spreader capabilities, proving a useful tool to have in the shed.
It offers good aeration thanks to 8 galvanized steel spike disks. As with most other lawn aerators, it's best not to use it on wet ground.
The downside is that's it's heavier than most of the lawn aerators we covered so far.
10. Rolling Lawn Aerator
Some gardeners find rolling aerators easier to use than other models, which is why we thought to include this one on our list.
This one has a rugged design and incorporates three prongs so your work can be accomplished quickly compared to those who only have two prongs.
It's got a compact design, making it easy to store in your garden. perfect to use when competent aerators will not be effective.
It is made of steel save for the wheels, so it shouldn't break down anytime soon.
11. Liquid Lawn Aerator
The last item on our list is not your average lawn aerator. But we thought we should share it with you as an alternative to the tools above.
Liquid aerators promise to be easier on the soil that manual or mechanical ones. You're looking basically at a liquid soil loosener that has a similar effect on compact soil as a mechanical aerator thanks to its formula.
Bear in mind though that results may differ from lawn to lawn. Also, you want to read carefully the label on liquid lawn aerators to make sure you're not feeding your soil any chemicals you don't want.
When to Use a Lawn Aerator
At the end of the day, it's not just the product you choose that matters but also how you use it and when.
The how part we leave up to you because you'll have no problem figuring that own on your own. Lawn aeration is not rocket science. It's even easier than mowing a lawn if you ask us.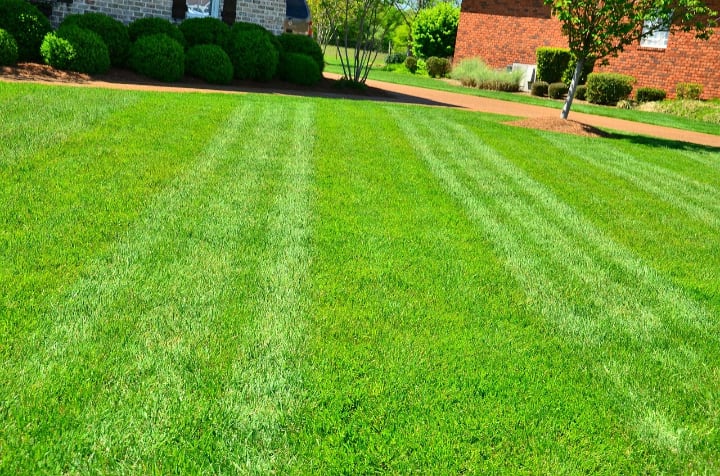 So let's just focus on the how.
Important: Fall is often the best time to aerate your lawn since this is when the roots of the grass tend to grow quicker and so letting air and water in through aeration can help promote better growth.
The spring is also a nice time to aerate and add organic matter to the soil to promote lawn renovation.
Remember that maintaining your lawn is not just about watering, mowing, and putting fertilizer every now and then.
Important: Once the soil becomes compact, aeration also declines. Simply put, air, water, and nutrients will have a difficult time reaching the roots.

Most often, this can result in uneven growth of grass in your lawn or a dull looking grass. It can also stagnate the water on the topsoil.
Using lawn aerators is the easiest and most affordable way of resolving this problem.
If you don't have the time for aeration then you can hire a professional lawn care service to do the job for you. It's better than letting your lawn suffer!
Your Lawn Aerators Questions Answered
Now here are some of the most common questions we hear people ask about lawn aerators and our answers to them, which we hope cover all the bases.
What is the purpose of a lawn aerator?
A lawn aerator is meant to break up harsh buildups of soil in your lawn. This helps the grass grow easier and more evenly across your lawn. It's a great option if you have lots of foot traffic or live in areas with very compact soil. Read our guide on choosing the right lawn aerator for you here.
Do I need to aerate my lawn every year?
The answer to this question depends on your individual situation. If you have lots of foot traffic or constantly drive over your soil, then yes. The average lawn, though, only needs aerating once a year.
When is the best time to aerate your lawn?
You want to aerate your lawn right around the growing season. This will vary based on your location. For most gardeners, it's either the fall or the spring.
The Bottom Lawn
Lawn aerators are easy to use and for the most part not very expensive.
Having at least a manual aerator can make your lawn healthier, though you'll have to put in some extra lawncare work once a year or so.
If you have only a small lawn a manual aerator can do the job and you don't need a tow one or a fancy automated one.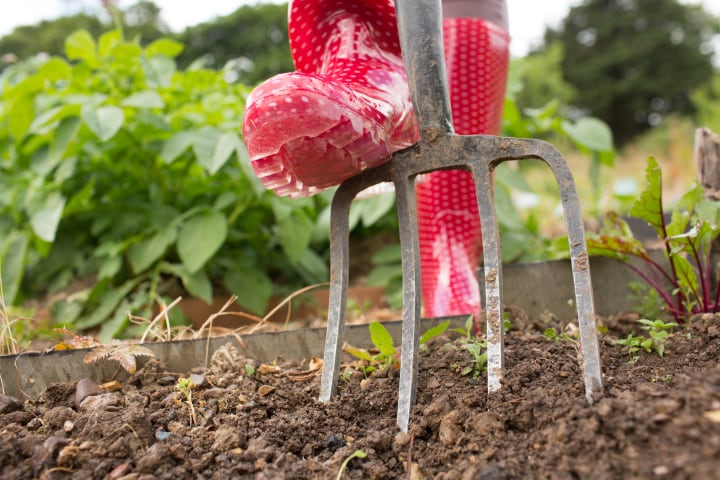 But if the grass in your yard has already grown tall then perhaps it's time to cut it off. In that case, you need an electric lawn mower, not an aerator.
In the end, having a big lawn can be appealing, but then what if you'll see army tanks passing on your lawn?
The risk of that happening is not very high, so we say go ahead and get a lawn aerator. Your grass, every blade of it, will be silently grateful, with that green and fresh gratitude of healthy grass.
Now over to you. Have you ever used a lawn aerator before?
Share with us your experience. We look forward to hearing from you! Just drop us a comment and we'll get back to you.