If you're building a new house and think landscaping is something to be dealt with later on, you're dead wrong. You need to think about your property as a whole and the outdoor area should be planned in advance to make the most of the available land and build a home where you can be really happy.
In this post, we'll look at the most important landscape architect benefits you need to consider.
Landscaping Architect Benefits Explained
Hiring a landscape architect is not the first thing that comes to mind when designing a personal yard or garden these days, but we think it's something worth considering.
Why? Because it can add a lot of value to your property. Explore the following benefits to see what we mean.
1. Think Big and Generate Better Ideas
You might have a few ideas—maybe you want a pool or a little flower garden. A landscaping architect is trained to consider the available land as a system and imagine how your desired features can be built in and function as a whole.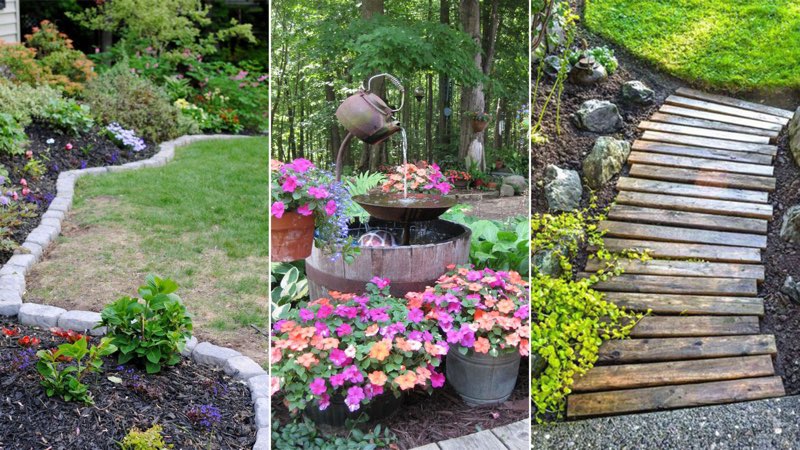 Also, they know how to look at the terrain and tell you at a glance what might work and what not. They can figure out the best ideas to make your yard or garden look good.
Remember: One of the key landscaping architect benefits is that even if you have an idea figured out, you architect can spin it and create an improved version of it as per your needs.
2. Add Value to Your Property
Building a pool, a fire pit, or a garden kiosk will cost you some money and if it's a poor job, that money is wasted.
Hiring a professional landscaping architect from the very beginning will add value to your property as they come up with a plan where all the features you want are perfectly integrated.
Tip: Later improvisations can often look amateurish. Even a humble tool shack might turn into an eyesore!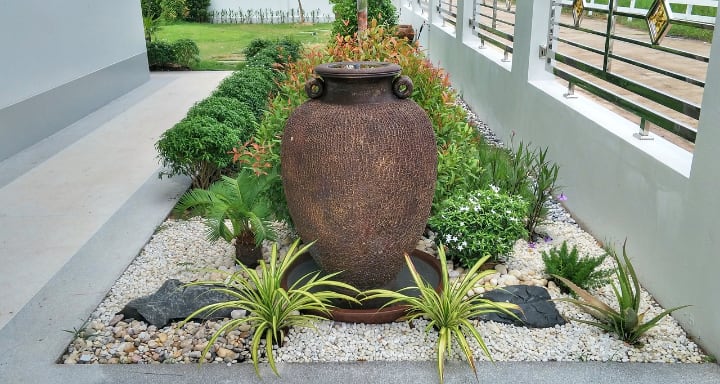 Hiring a professional landscape architect can be one of the best investments for your home.
After performing a proper landscape designing, your home value can increase up to 15% in the market.
Landscape architects have tons of experience with yards and they can design your outdoor space in ways that will extend your living space so that you can appreciate everything that nature has to offer.
3. Make the Most of Your Land
One of the major landscaping architect benefits is that a pro can give you valuable pointers before you start building.
A professional can tell you which way your house should face to get plenty of natural light and how to design your windows to make the most of the views. Or how to shut out unsightly parts of the neighborhood.
Important: Besides giving your yard a new refreshing look, landscape architects will help you utilize all the space in your yard.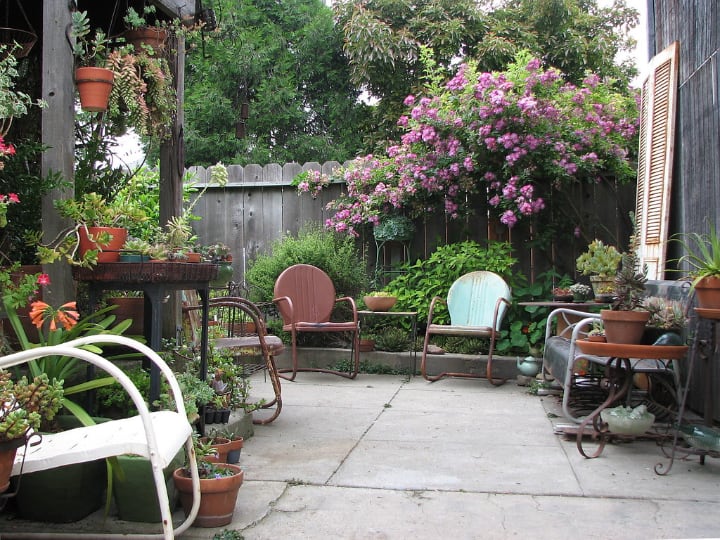 We all have places in our yard that have been unused for a long time or are filled with old furniture or bushes. With the help of a professional designer, you can use that space for a specific purpose.
4. Build a Natural Swimming Pool
A pool is always very high on the list of features people want in their gardens, but many believe they can worry about it later.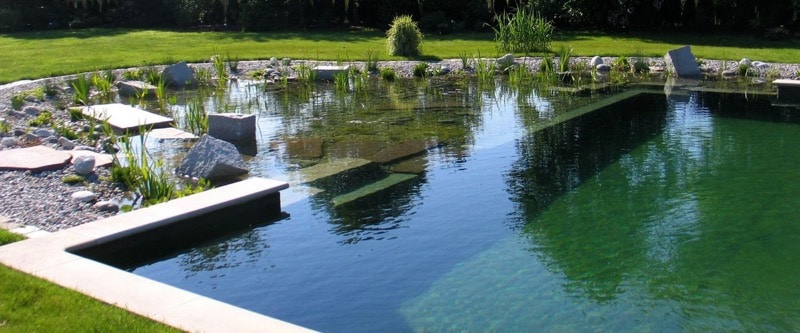 A landscape architect will tell you that it's best to lay the foundation for the pool at the same time you pour in the foundation for your new house. This will allow you to save a lot of time and choose the best spot for the pool.
Unlike the bluish pools we generally have, landscape architects can make a natural pool that looks like a pond yet provides the benefits of chlorinated water with low maintenance and other toxic chemicals.
A new trend is using your land to create a natural swimming pool that looks like a traditional pond but is equipped with a modern chlorinating system.
This works great for moderate climate areas. During summer you have a pool to cool off, while in the cold months you'll have a nice little pond with flowers on your property.
5. Choose the Best Plants for Your Garden
You might dream of a wonderful garden with a riot of colors and fragrances, but an experienced landscape architect can tell you right off-the-cuff if the plants you have in mind are suitable for the soil and the climate in your area.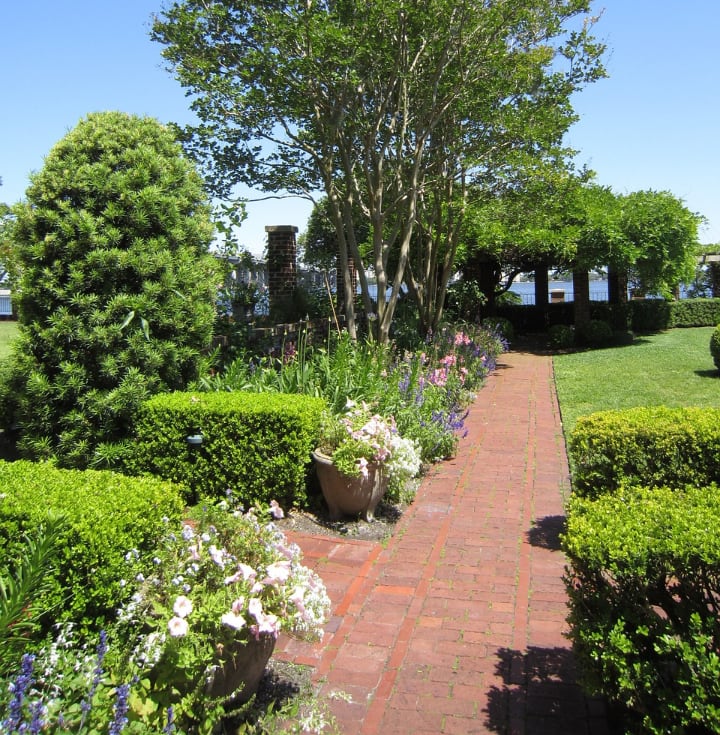 Use their expertise to choose where to plant some fast-growing shade trees so that you can enjoy spending time in the garden even on a hot summer day.
Getting the plant selection right from the start is one of the key landscaping architect benefits you need to consider.
6. Design an Efficient Irrigation System
No matter if you're a dedicated gardener or a very busy person who prefers a low-maintenance garden, a landscape architect will help you devise a modern drip irrigation system that waters plants directly at the roots, instead of using the old sprinkler system which wastes a lot of water.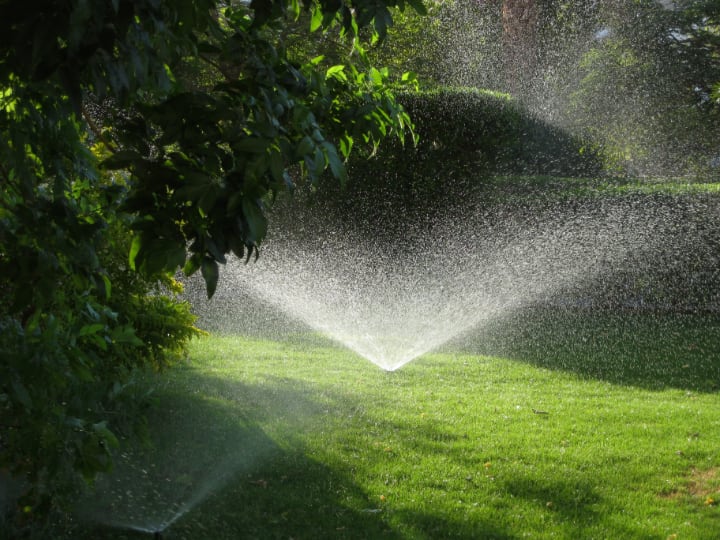 You need a good irrigation system which provides just the right amount of water. Too much water can destroy the plants in your garden.
7. Avoid Flooding After a Heavy Rain
Sometimes even a summer storm can turn your garden into a pool of mud, not to mention an exceptionally wet fall.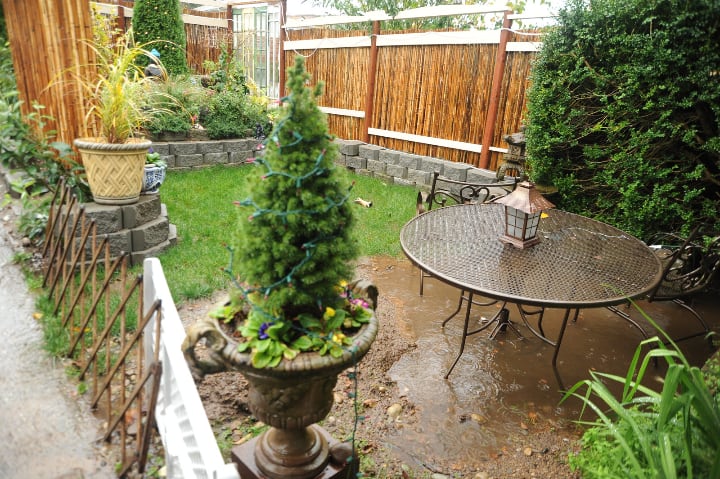 A landscape architect will examine your land and point out the best spot to place a rain garden or rain water harvesting system to drain away runoff and keep it from flooding your lawn or flower-beds.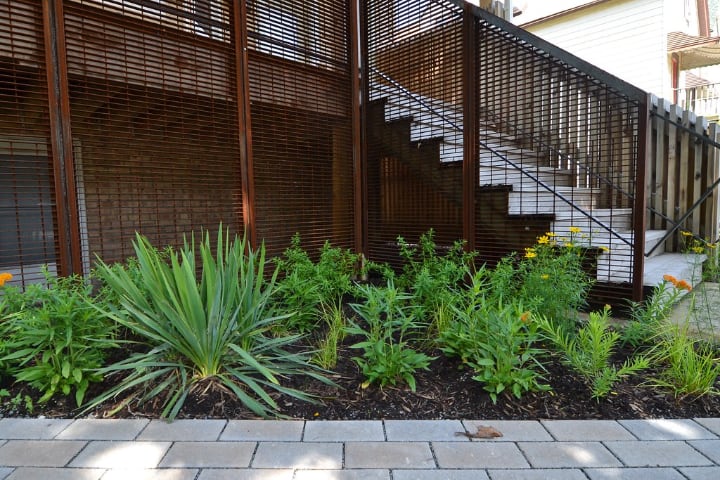 Also, you might want to use permeable paving for the paths in your garden to deal with runoff and encourage the recharge of groundwater deposits.
8. Lower Your Energy Bill
Another one of the key landscaping architect benefits is that you can save a lot of money on energy bills in the years to come. Large North-facing windows won't be able to keep the cold out when the wind is howling.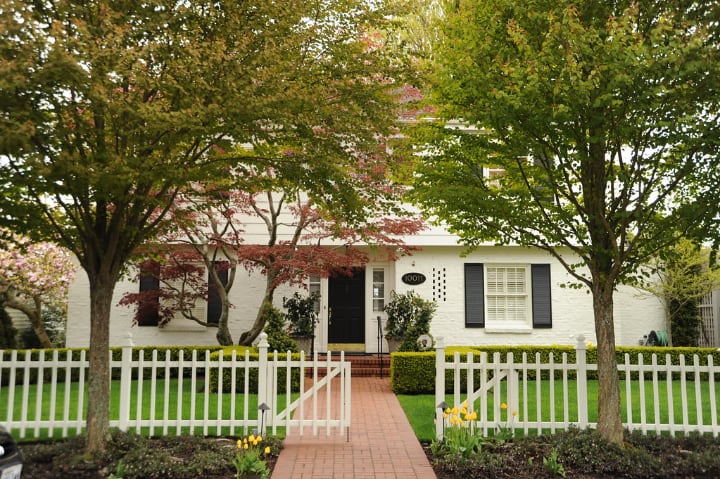 An expert will tell you where to plant trees to keep the cold out during winter and provide shade during the warm season, which will allow you to save money on heating as well as on air-conditioning.
Tip: Landscapes architects understand the wind patterns and sun throughout the year and they can place the big shrubs and trees at the perfect place, helping to lower your energy bills.
9. Fence Off Your Property with Shrubbery
Picket fences are a thing of the past. A landscape architect can help you choose the best type of shrubs to fence off your property.
Tip: Using a green fence is a great way to keep traffic noise and lights from bothering you and reduce pollution.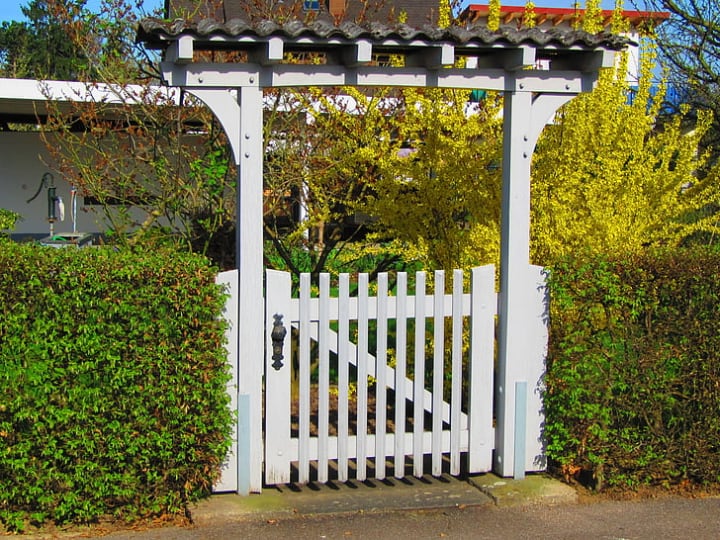 At the same time, some types of shrubs with high moisture content can act as a break line to keep wildfires from reaching your property.
10. Design a Low-Maintenance Garden
If you are looking for a low-maintenance garden, hiring landscaping artists and designers can be a great idea. They understand your needs and will make sure to design your yard with native plants that require low maintenance.
Native plants have low water costs and don't need as much fertilizing or pest protection. What's more, butterflies and bees flourish among them.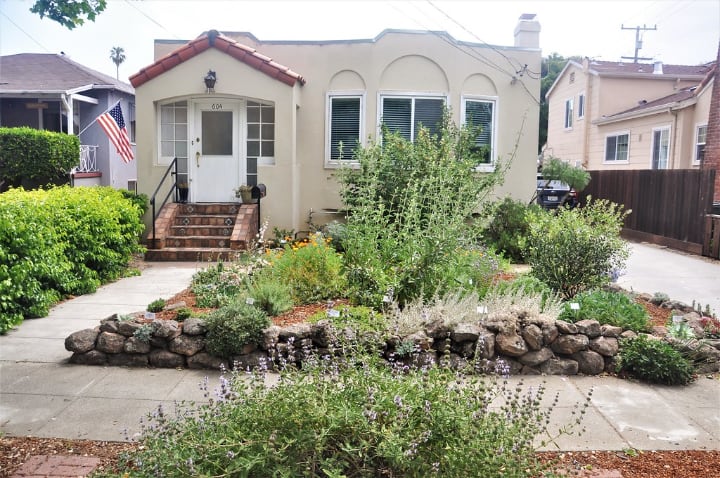 What's more, by having professional landscape architects take care of your yard, you can actually preserve mother nature.
Landscape designers consider your good along with nature's good. After having your yard designed you will feel good about providing a habitat for bees, birds, butterflies, and possibly other animals. Take this as your part towards preserving nature.
11. Keep Costs in Check
The first step towards landscape designing is creating the perfect design you want, then comes the part where we have to redefine it based on the amount of money it is going to cost.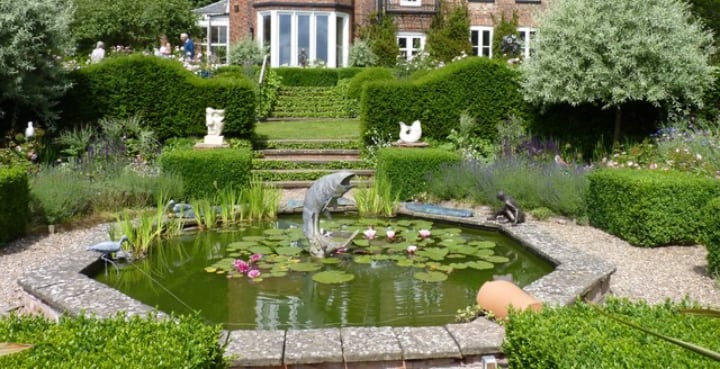 This is where landscape architects come in handy. Thanks to their experience, they know how much money it will all cost and where you can save money.
With their knowledge, you will be able to reinterpret your idea to the point where you can optimize costs and get better value for your money.
12. Landscape Architects See into the Future
No kidding! A professional landscape architect understands what you want today and can also tell you what you'll want in a couple of years.
If you have small kids you might want to design the garden around their present needs which is very nice, but not very practical.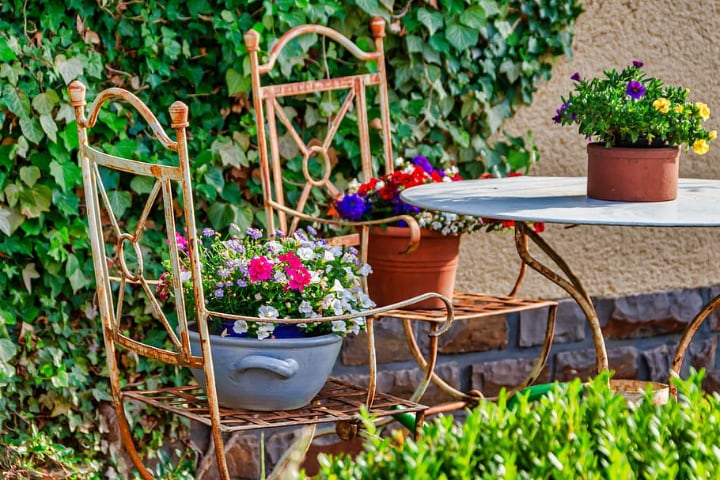 For example, your child will get bored of the same old swing and want to go to the park and play with other kids, so having a full playground in your backyard is pretty useless. A patio with a built-in seating area might prove more useful in the future.
How to Choose a Landscaping Architect
Word of mouth is often the best way of finding a good professional that can deliver all the landscaping architect benefits we covered so far.
Ask among your friends, people at the office, or your new neighbors. Someone is bound to have some experience with this sort of thing and recommend a good professional.
Another way of finding a landscape architect is, of course, the internet. Check out every company in your area. To tap into all the landscaping architect benefits that come with working with a pro, it's important to do your research.
Here's what you need to ask: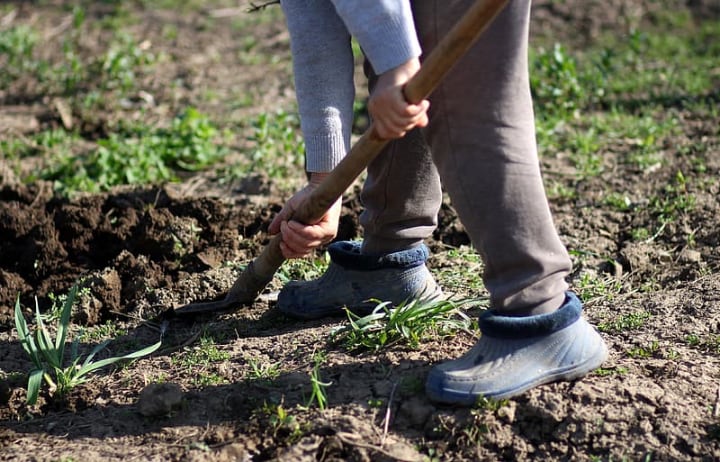 How long have they been in the business? Experience matters.
What professional organization are they affiliated with? If they say they're independent, it might be that they don't adhere to the regulations for this profession or don't have the right qualifications.
Can you see some of their work? Don't be shy, a good professional will be proud to show off. If they don't have a portfolio that's not a good sign.
Can you visit one of their work in progress sites? You might want to know how well organized they are if they're working hard or wasting time. Look at the crew carefully as you'll be dealing with these guys on your property.
Don't be cheap!
Landscaping Architect Benefits FAQ
If you've never hired a landscape architect before it's natural to have a lot of questions on your mind. Here are some of the most frequent questions we hear people ask about them and the landscaping architect benefits they provide.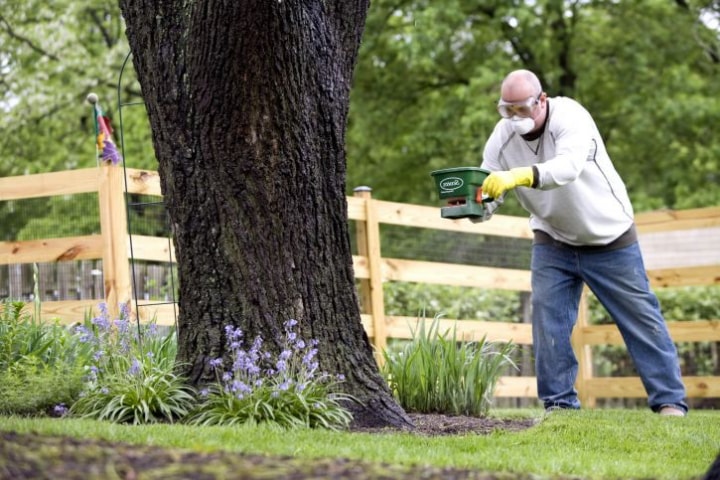 Want a Fantastic Garden or Lawn? Hire a Professional!
Passion and good intentions are not enough when you're designing the place where you'll be living for many years to come. There are many things you cannot know if you've never done this before.
A good landscape architect can save you a lot of headaches and a lot of money.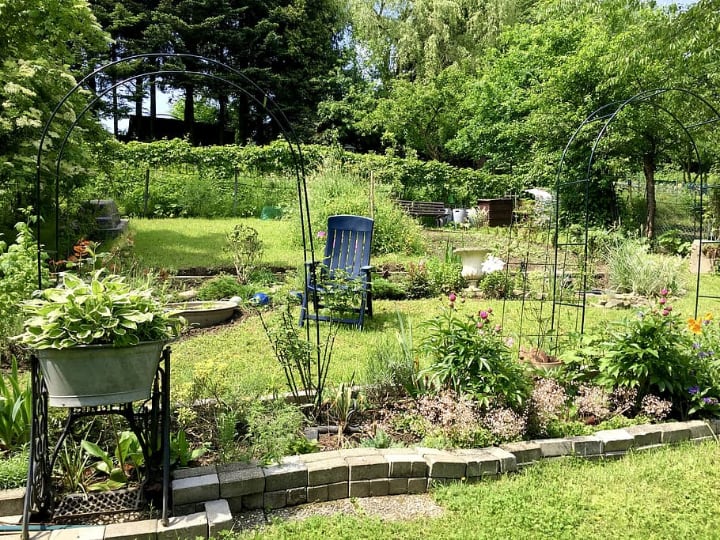 If you live someplace else, follow the tips we shared with you on choosing a landscape architect. Remember: it's important to find someone who's not just qualified but also pleasant to work with!
There you go, these are the top landscaping architect benefits you need to be aware of. If you ever had landscape architects work at your yard before, then feel free to share your experience with us. We'd love to hear from you!