You've seen it around but probably didn't pay much attention to it–until now. Moss doesn't have to be an inconvenience in your garden. Far from it. We're talking about moss gardening.
In this easy guide, we'll introduce you to the art of moss gardening, share with you some ideas to inspire you, and show you how to get started with your first moss garden.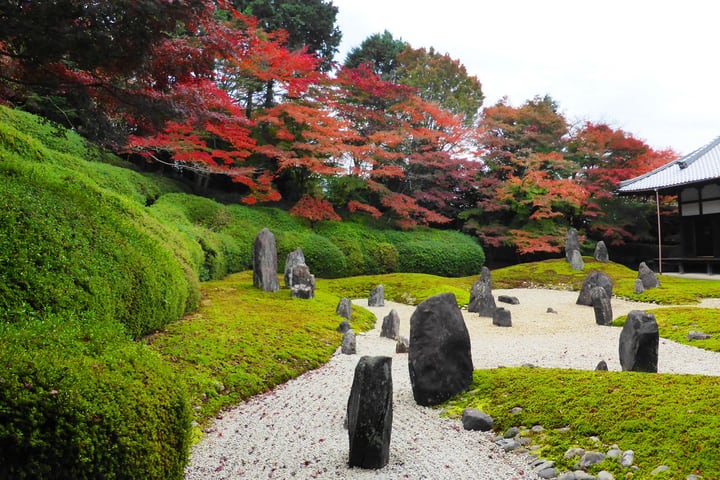 We'll also answer some of the most frequent questions we've been hearing about moss gardening.
Without further ado, let's get down to business.
What is Moss Gardening?
Deliberately growing moss in the garden for its color and texture is nothing new. Japanese gardeners have been doing it in their gardens for centuries.
But moss gardening is more than that. It's the art of choosing moss types carefully and planting them as ground cover, as accents for water features or rocks, or as a moss lawn replacement.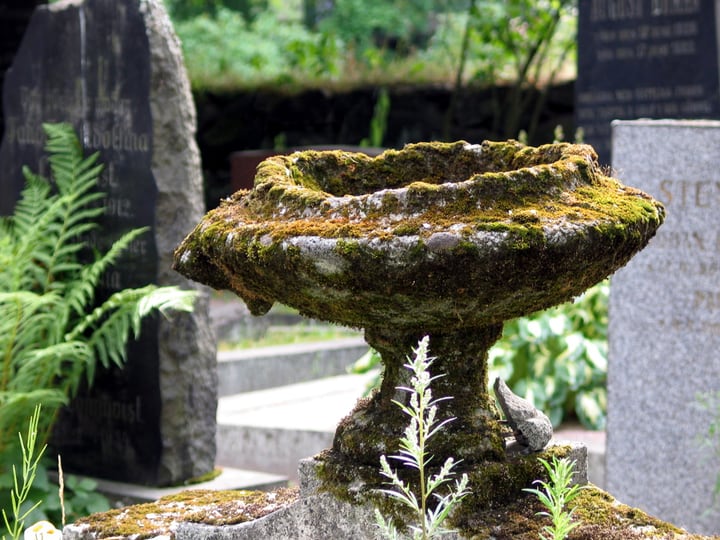 You can also use moss for terrariums, vertical walls, living walls, living wall art, or indoor gardens. You can grow it in pots and other containers.
Moss grows from spores. Instead of true roots like other plants, moss develops protonema or tiny green threadlike structures which attach to a surface or cling to the ground.
The tiny flat leaves that grow from protonema give moss its characteristic appearance. A small patch of moss can consist of thousands of tiny leafy plants.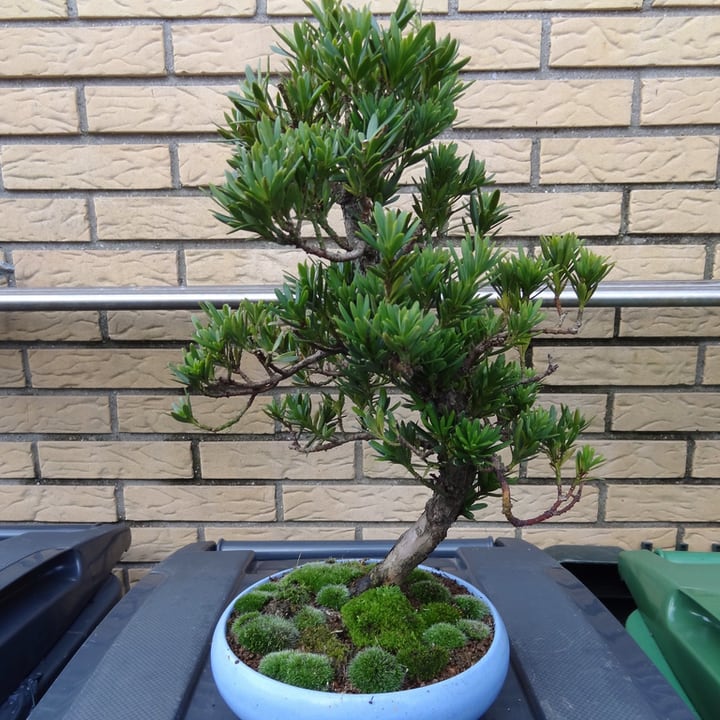 Good to know: Similar to air plants, moss obtains nutrients from the air instead of the soil. This explains why moss can grow on different surfaces including trees, rocks, or abandoned structures.
Moss is common in temperate regions where it grows naturally in areas that get light shade. Most mosses don't like to be directly exposed to the sun for long periods, though they do need some shine.
They do best in moist soil but can survive drought and live for a long time. That said, moss tends to grow slowly, so if you want to do moss gardening, you need a bit of patience.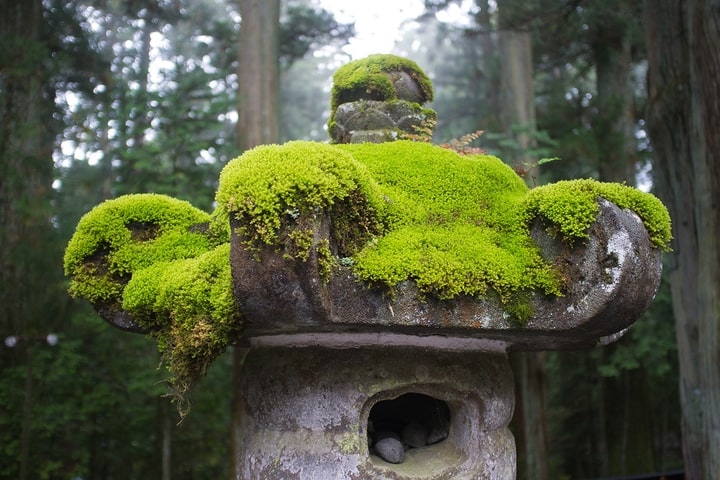 Tip: The advantage of using moss in the garden is that moss can grow in places where other plants will not–such as on rocks in a shade garden.
Gardening with Moss: Ideas to Inspire You
Now let's look at some actual moss gardening ideas you can recreate or adapt to your taste. Explore them now!
1. Moss in Landscape Gardening
Outdoors, you can use moss as part of your garden landscape. In this example, moss covers some old wooden separators as well as the trunks of the trees.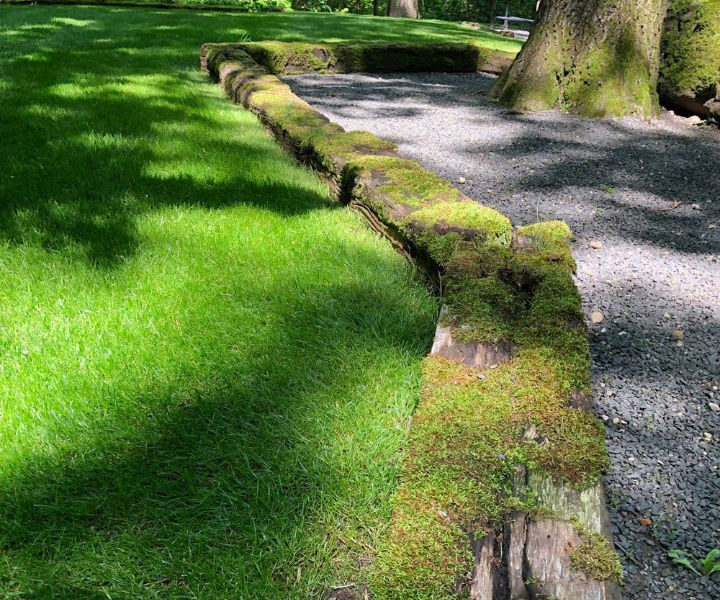 Transplanting some moss over wooden surfaces enables you to incorporate it into your home landscape without waiting months for it to grow.
2. Moss on Rocks
Because it doesn't need to take nutrients from the soil, moss can grow on rocks and stones without any problems. This is what makes it a great choice for rock gardens.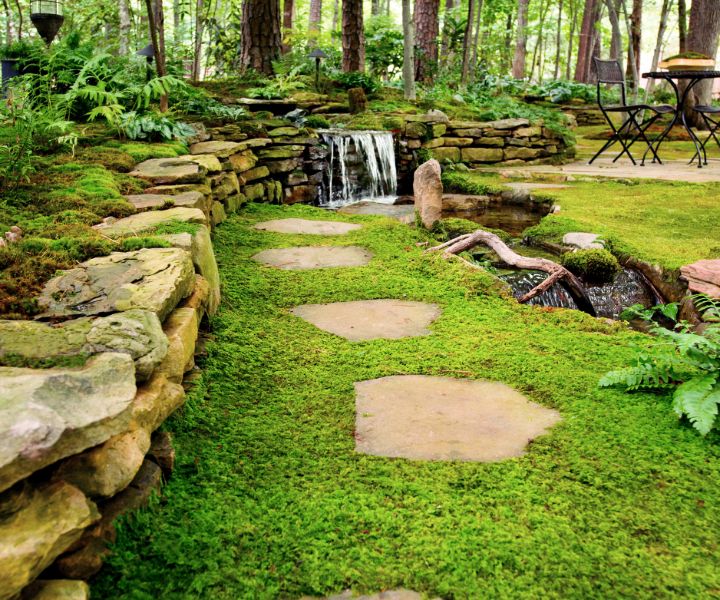 In the example above, moss doesn't only grow on rocks but also carpets a path made with Japanese steps. This type of garden isn't only charming but also fairly easy to maintain.
3. Moss on Trees
If you have lots of trees in your garden or just one or two unsightly ones, you can encourage moss to grow on them by transplanting it close to the trunk.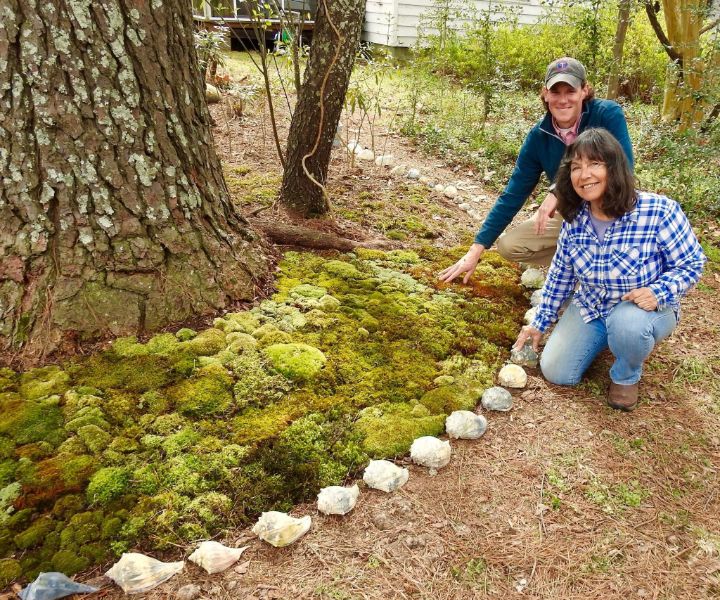 In the example above, moss carpets the area around the trunk of the tree and has already begun to grow on the tree itself.
4. Miniature Moss Gardening
Another way to use moss in the garden is to create a miniature moss garden, either directly in your soil or within a container.
Wooden details like a miniature bench can set the scene for the rest of the mini garden.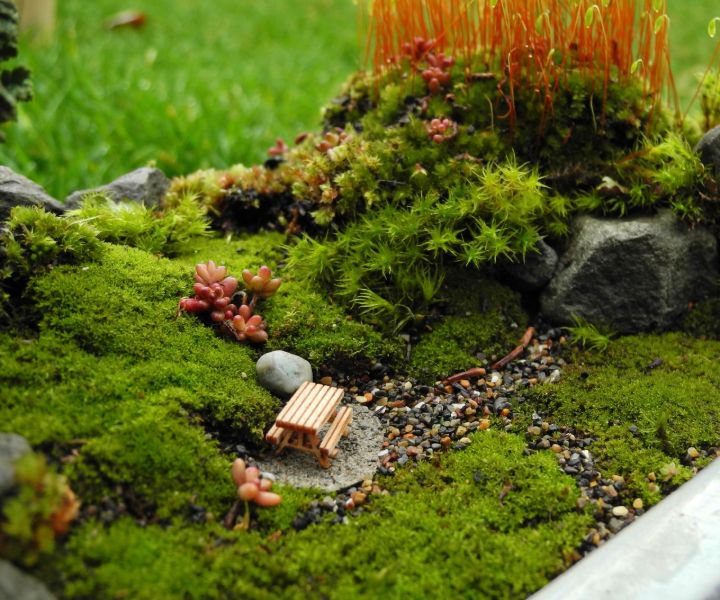 Tip: You can also use moss gardening in a fairy garden.
5. Irish Moss Gardening
Irish moss or sea moss is not only a green and vibrant plant that looks nice but also a health booster. You can mix it into smoothies, soups, and other foods.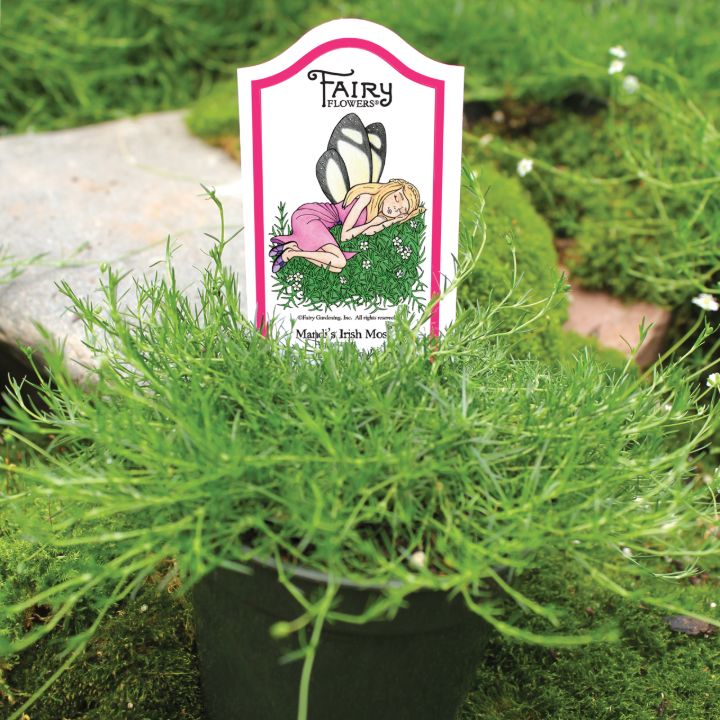 It may have a prebiotic effect, helping to improve digestion, and may boost immunity as well as boost mood thanks to the magnesium and potassium it contains.
Tip: Irish moss thrives in fertile, well-drained soil. It needs regular watering.
6. Peat Moss Gardening
You can also use moss in the garden after it decomposes. Peat moss forms when moss decomposes in a peat bog.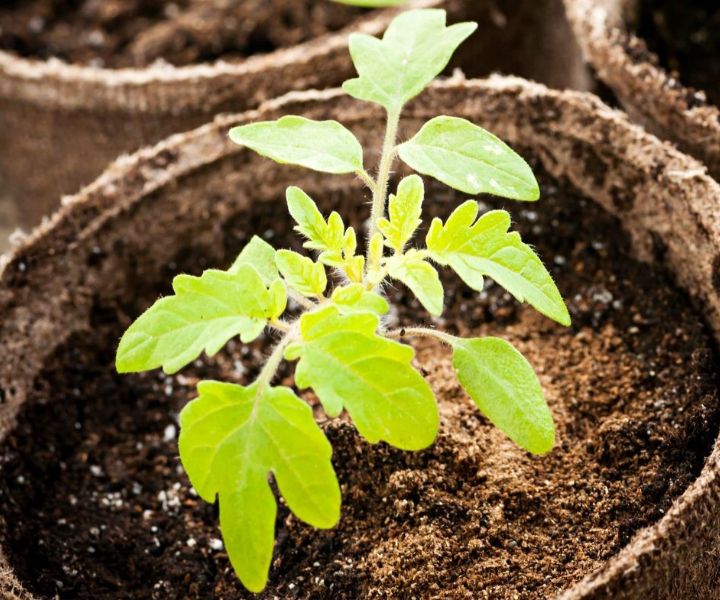 Use peat moss to hold nutrients in the soil, add texture to it, and improve water drainage. Peat moss is great as potting soil for plants that love acidic soil, like blueberries.
Note: Peat moss takes millennia to form in peat bogs and is not a renewable material. Don't waste it or overuse it!
7. Moss Sphagnum Gardening
We've talked already about peat moss–sphagnum moss is the living plant in peat bogs that over time decays into peat moss. In the example below, sphagnum moss helps retain soil moisture.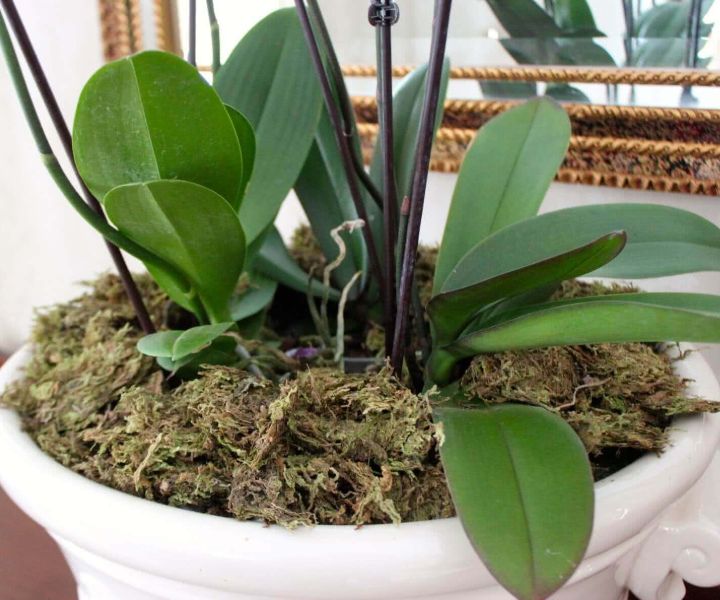 You can use this type of moss as ground cover or in outdoor containers for plants that need a moist environment to thrive. You can also use it near water features.
8. Indoor Moss Gardening
Some plants are harder to grow indoors than outdoors–but not moss. For beginners, starting an indoor moss garden is a good idea. Of course, you'll have to give the word "garden" a very personal interpretation here.
Here's a beautiful example of indoor moss gardening in action. Transplanting some moss from the outside to some big jars can lead to striking results.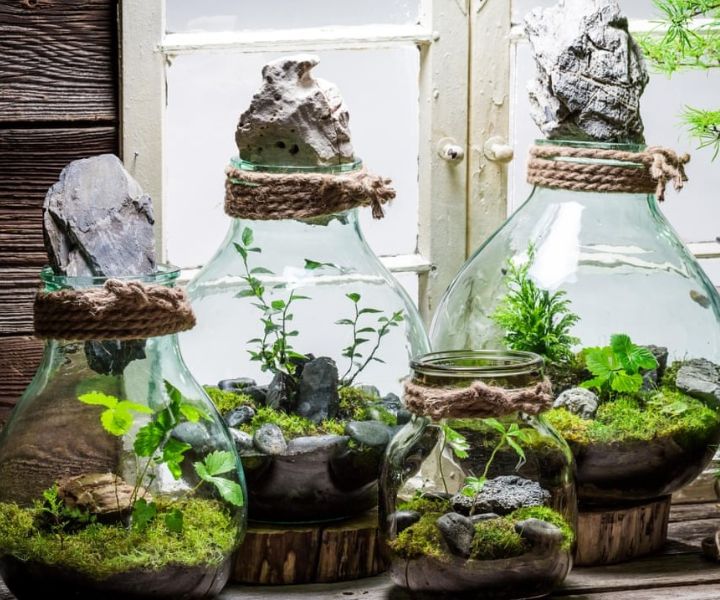 We love how stones, wood, and rope have been combined to create a beautiful moss garden for your windowsill.
As you can see in this example, moss can be combined with other plants and herbs with beautiful results.
9. Windowsill Moss Gardening
Moss can grow on your windowsill–on the other airy side–provided it doesn't get burned by the sun. Here's an example to show you what we mean.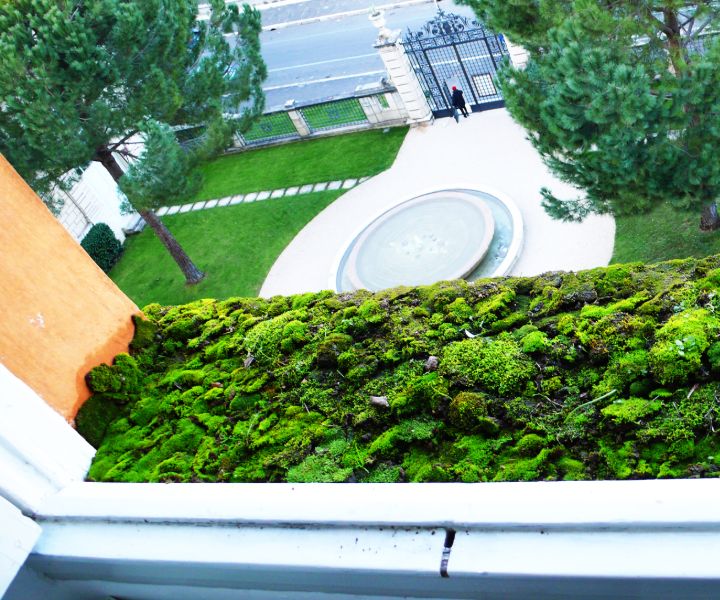 Windowsill moss gardening is a good way to hide an old, unsightly sill. It can also be incorporated into modern building design.
10. Japanese Moss Ball
Also known as a Kokedama, a Japanese moss ball is a way to plant other flowers in a moss ball–in the example below, an orchid.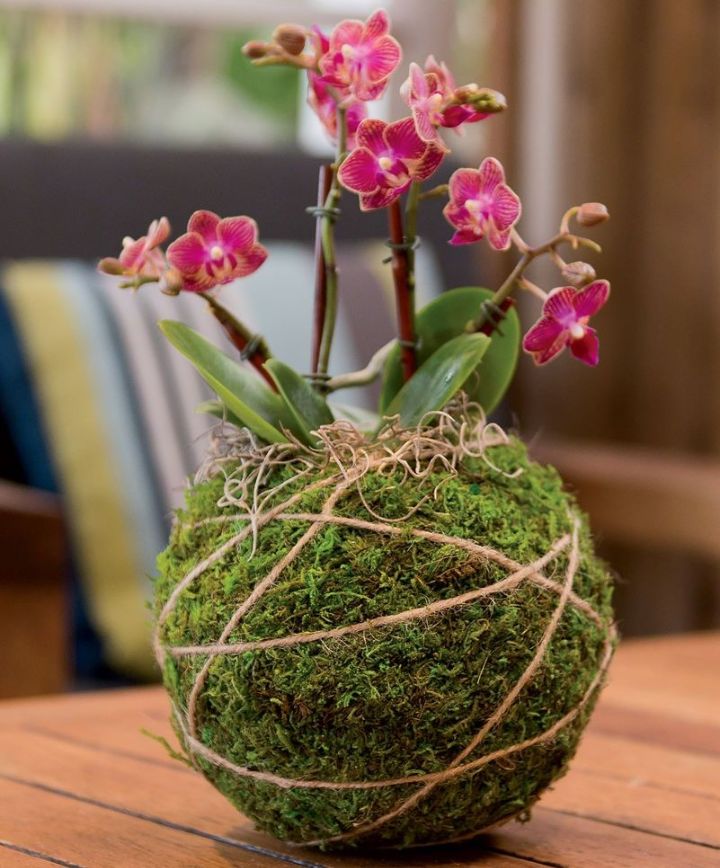 To make a Kokedama, suspend the root ball of a plant in mud and cover it with soft green moss. The result is a striking alternative to conventional plant pots.
11. Matrimo Moss Ball
Matrimo moss balls are live algae balls you can use to decorate aquarium or other indoor water gardens like in the example below.
These are not true mosses but a rare type of algae that grows round. More than decorative elements, you can consider them live pets.
Good to know: Matrimo moss balls are beneficial for aquariums. They absorb pollutants, prevent algae growth, and create oxygen.
12. Moss in Pots
Another good way to get started with moss gardening is to grow some moss in pots as decorative features.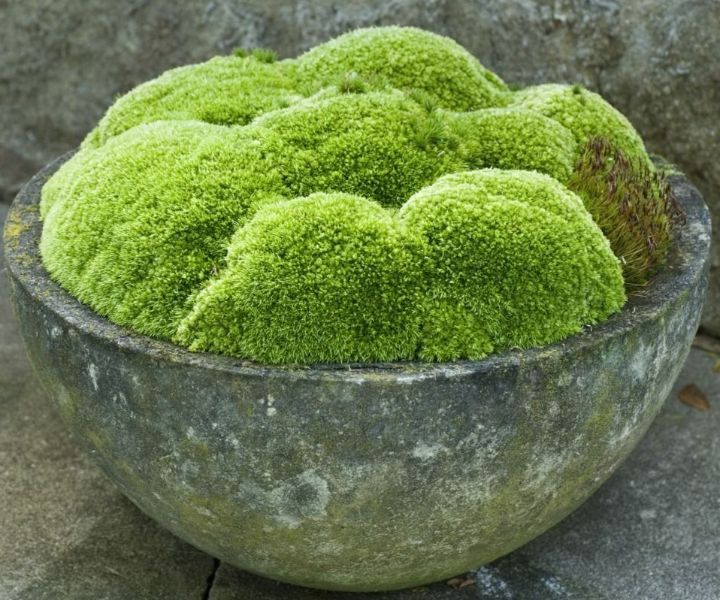 Green moss looks great in a stone bowl or pot, like the one in the image above.
13. DIY Moss Covered Pots
Here's another example of moss in pots–or rather, of moss over pots.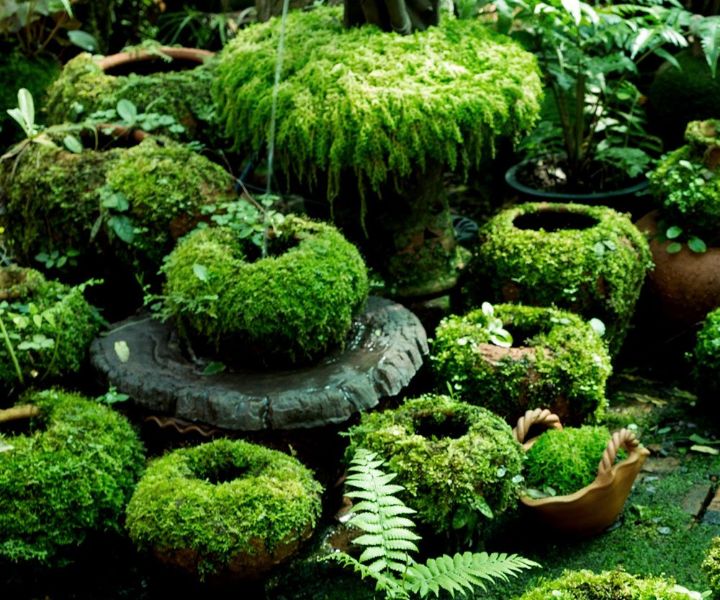 Letting moss grow over the rim of a pot can lead to some interesting DIY creations. Bundle your moss-covered pots together and you'll create a unique moss garden.
14. DIY Moss Wall Art
You can also use moss to create living wall art inside your house. For this, you'll need to use a wooden frame for support, like in the image below.
Tip: Combine different types of moss to play with colors and add more texture to your wall art.
15. Bathroom Moss Wall
Now here's a creative and stylish way to integrate moss into your indoor design. This stunning bathroom moss wall can provide the perfect backdrop for a tub.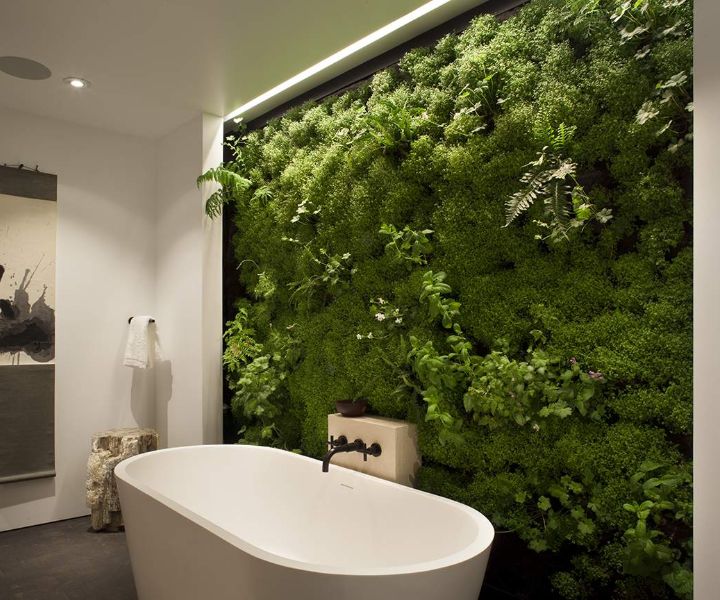 Remember that moss likes humidity and shade, which makes a bathroom the best room for them.
Best Types of Moss for Your Garden
What most people know as moss is in fact a broad taxonomic division containing lots of non-vascular plants. In other words, gardeners have lots of choices when it comes to moss gardening.
Here are some of the most popular types of mosses for your garden.
Pincushion Moss (Luecobryum glaucum)
Can you guess what this type of moss looks like? It's not a tall moss but spreads easily and can cover a wide surface.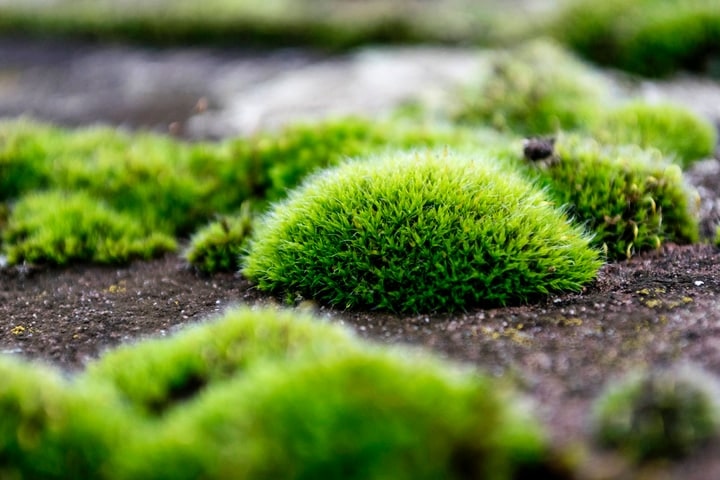 Fern Moss (Thuidium delicatulum)
This rapidly-growing moss wears a vibrant green and can grow beautifully on trees and rocks.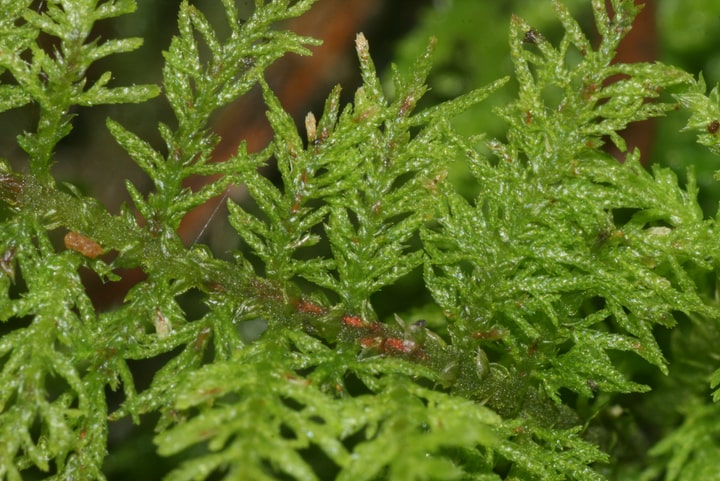 Heath Star Moss (Campylopus introflexus)
If you're looking for a fast spreader, this moss with its the star-shaped leaves can be a good choice. But be careful as it's an invasive species.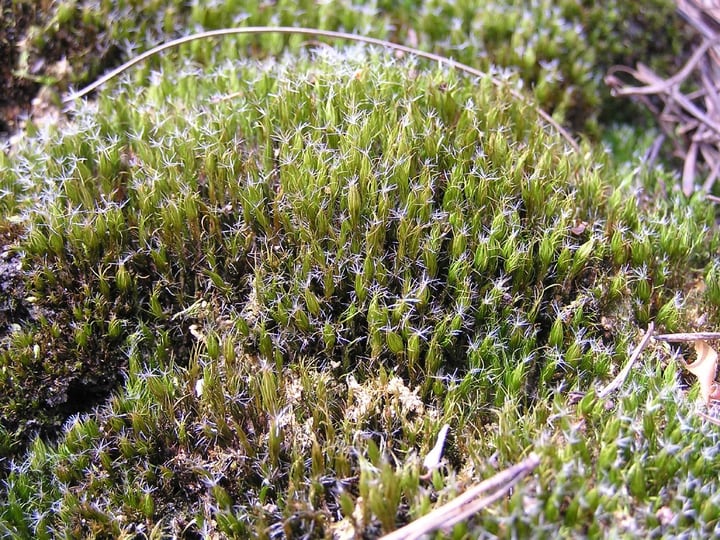 Mood Moss (Dicranum scoparium)
Searching for a classic moss for a rock garden or shade garden? You're looking at a very good candidate. But keep in mind that it doesn't like moistness as much as other mosses.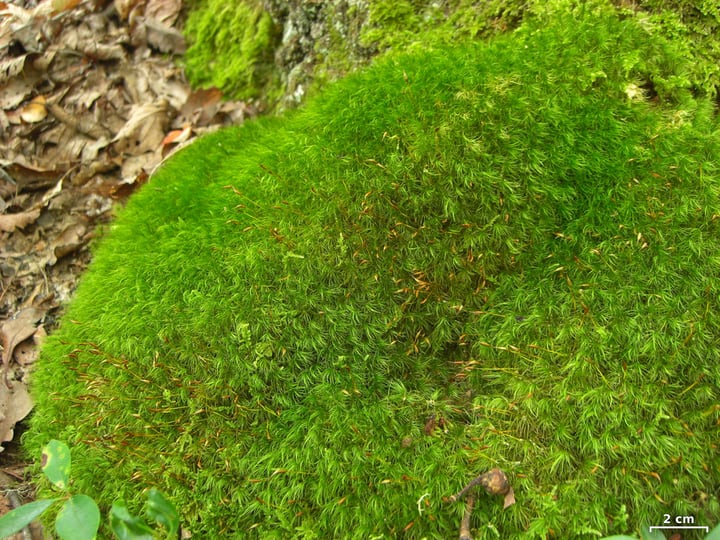 Shaggy Moss (Rhytidiadelphus triquetrus)
This sprawling, dark green moss can be an inspired ground cover in your garden.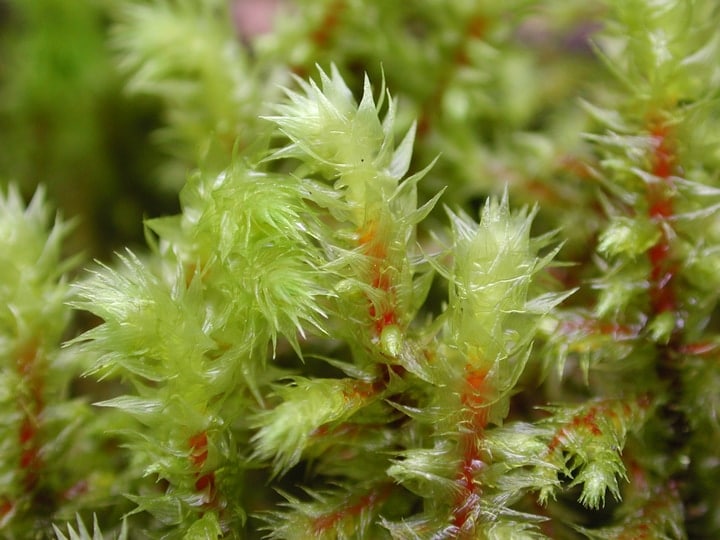 Common Haircap (Polytrichum commune)
A resilient, bright green moss, Common Haircap has a cheerful evergreen look about it. You can use it in pots or to replace a damaged lawn.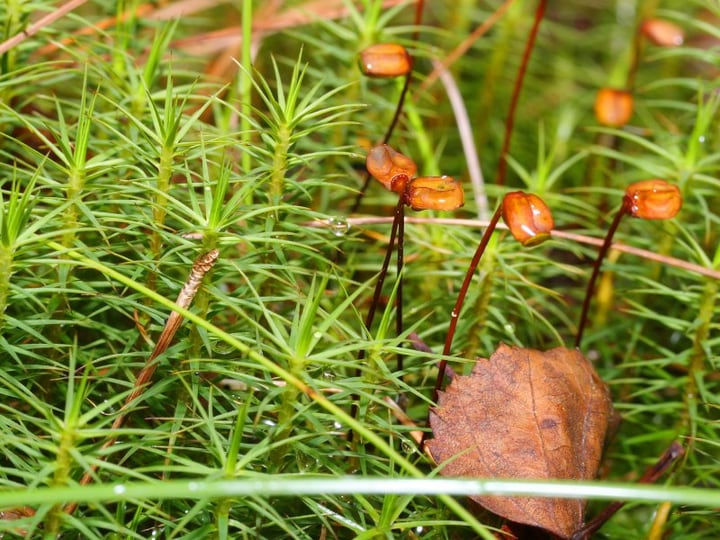 Feather Moss (Hypnum imponens)
This yellow to vivid green moss looks great in rock gardens. It thrives in acidic soil and shade.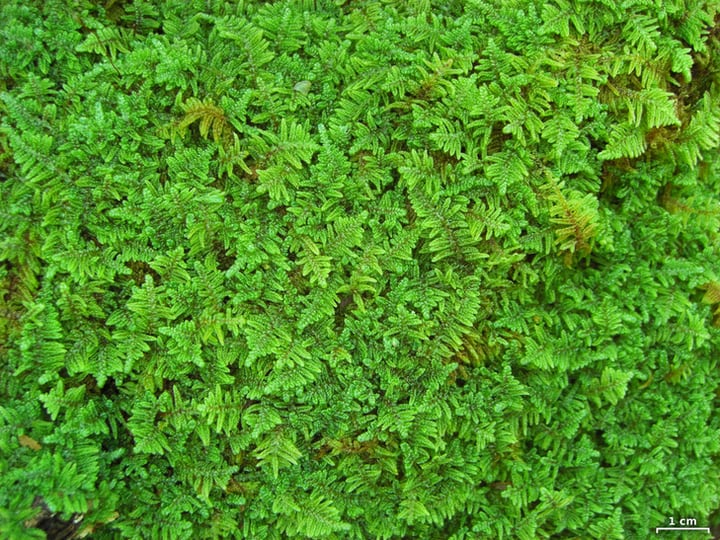 Common Peat Moss (Sphagnum centrale)
Common Peat Moss is a good alternative to grass for growing a verdant lawn. It has a pleasant yellow tinge to it.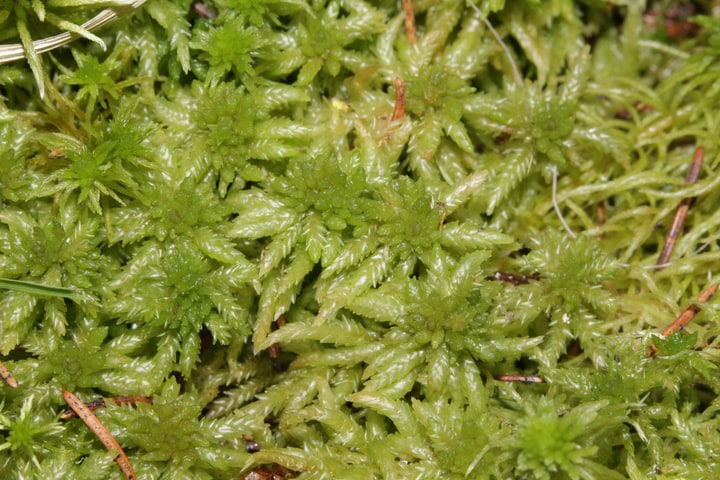 Juniper Moss (Polytrichum juniperinum)
Another moss that likes acidic soil, Juniper Moss is tall and can grow in most environments. Unlike other mosses, however, it prefers a drier–though not too dry–soil.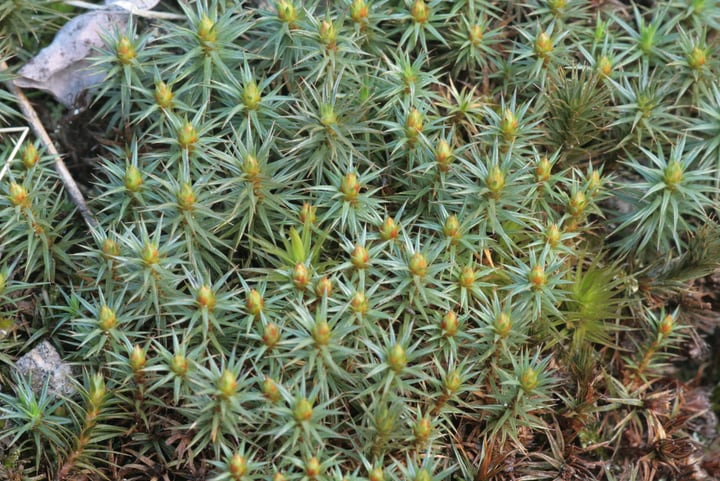 Hypnum Moss (Hypnum cupressiforme)
Growing on all inhabited continents, Hypnum Moss is an easy to grow moss that can grow across surfaces.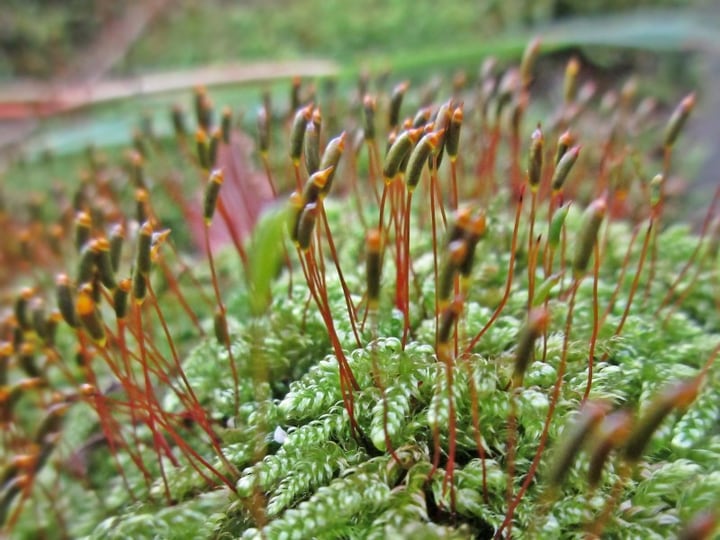 How Get Started with Moss Gardening
So far we've talked about moss gardening ideas and some of the best mosses you can choose. Now it's time to roll up our sleeves and plant some…moss!
Here's a simple step by step guide to help you choose, plant, transplant, and maintain moss in your garden. Good news: moss is less demanding than many plants!
Step 1 – How to Choose Moss for Gardening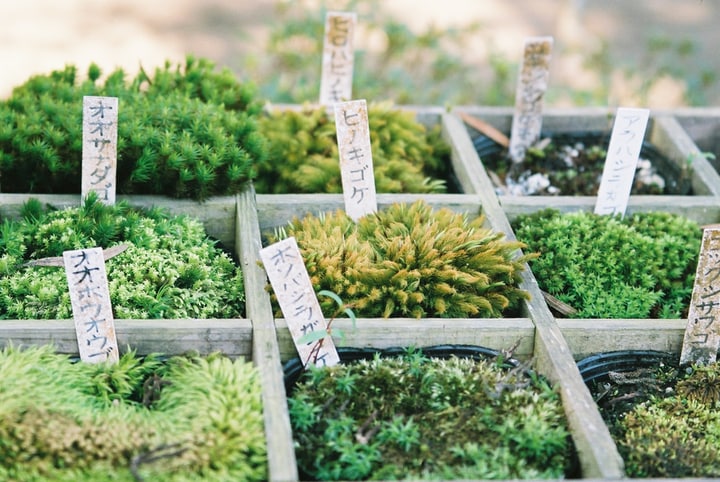 As we've seen, some mosses are better suited for particular uses than others. For example, sprawling, rapidly growing mosses are great as ground cover or lawn replacement.
Pick a moss from our list above or explore the options available at your local gardening center or online. If you get moss straight from nature, take an image of it and search for it online if you're not sure what type it is.
The important thing to remember is that different mosses differ in their growth habits and requirements–so do your research!
Step 2 – How to Plant Moss in Your Garden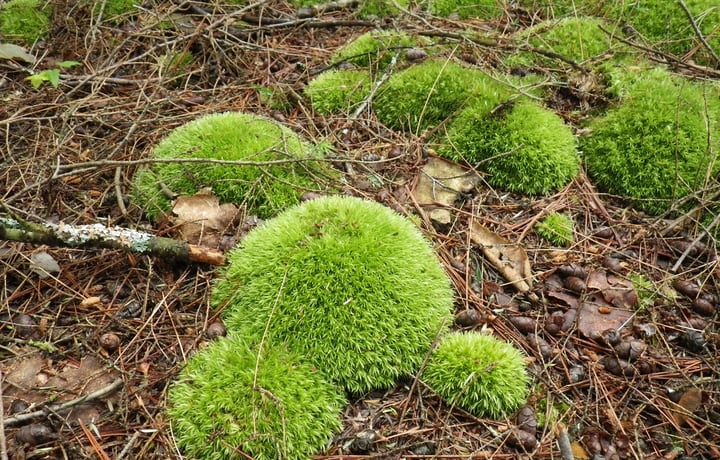 Plant moss in firm soil, after removing all leaves and debris. This means you may have to compact the soil a bit if other plants have been growing in it in the past.
Lay the moss in sections and tamp it down. Rather than doing this with your shoe, use a piece of plywood.
If you're planting from a pot, dig a hole and put the contents of the pot inside.
To "plant" moss on rocks or other surfaces, coat the surface with a layer of old mud first. Make sure this mud coating is thick enough for you to be able to press the moss into place.
Step 3 – How to Transplant Moss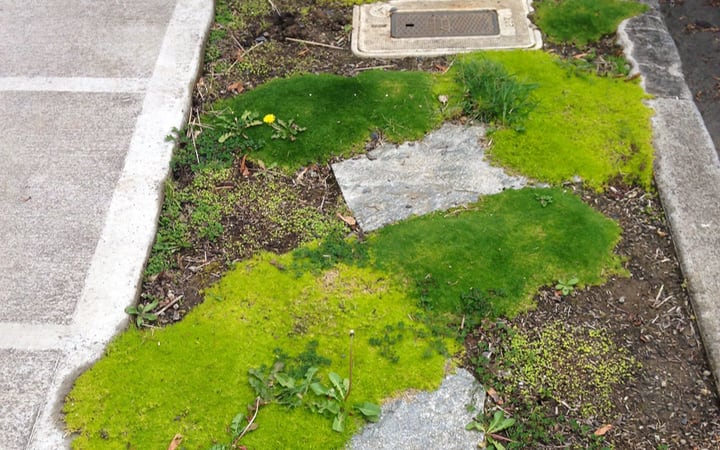 You can also get moss from a nearby wood or forest. Use a square shovel to cut the edges of the patch you're transplanting and remove the moss together with the soil it's clinging to.
The same rule applies regardless of the surface the moss is clinging to (use a knife or other implement when a shovel is unwieldy.
There's one exception–moss growing on rotten wood. That moss is harder to transplant unless you have another surface of rotten wood ready to place it on. Without that, it will likely die.
Step 4 – How to Maintain a Moss Garden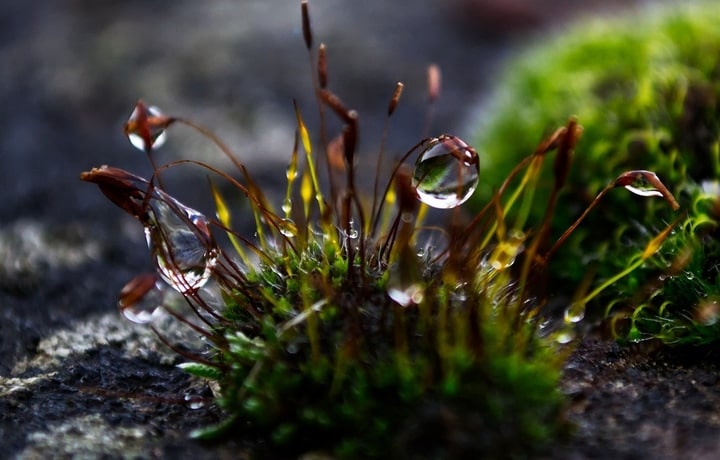 Moss is surprisingly easy to maintain–provided you haven't planted an invasive species in the wrong place!
Ensure that the moss has enough water by watering regularly but avoid soggy soil.
If the moss begins to wither or shows signs of damage, consider creating more shade in your garden.
Moss Gardening Commonly Asked Questions
Now here are some of the most frequent questions about moss gardening that we've been hearing. We've gathered them in this section and answered them for you.
A Rolling Stone Gathers No Moss…
But your garden may as well do! When it comes to moss gardening, you can forget about idioms.
Moss can be a vibrant, low-maintenance addition to your garden–whether you use it for lawn replacement, ground cover, on rocks or trees, or for accents.
With moss, you can create a beautiful green space for yourself with less effort and expense than with most other plants.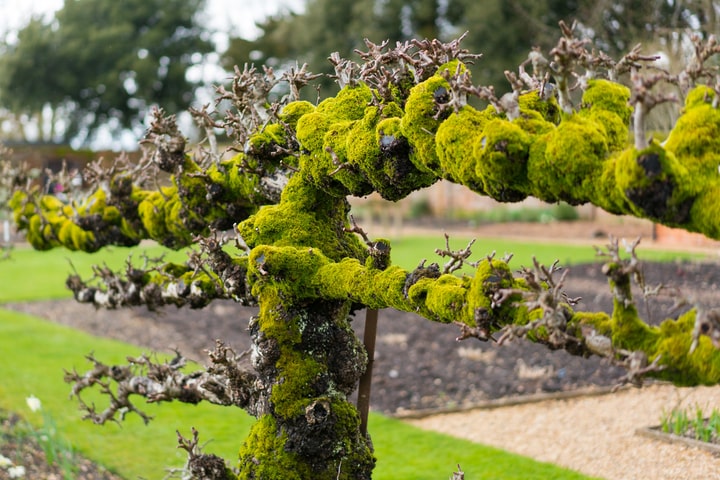 Plus, moss gardening encourages a DIY approach, which can help you tap into the health benefits of gardening.
We hope this guide has inspired you to create your own moss garden.
Have you ever planted moss in your garden? We'd love to hear from you. Drop us a comment in the section below and let us know!
Until next post!