Plants may look pretty; but while some may be beautiful, there are toxic plants for cats that can also be dangerous – to other pets and sometimes to humans.
According to the Animal Society for the Prevention of Cruelty to Animals (ASPCA), there are about 1,000 plant species that are dangerous to animals while 579 are known to be safe.
Toxic Plants for Cats (and other Pets)
If you are a pet owner who is at the same time into gardening, or if you love decorating your home with indoor plants, you need to at least know which ones are toxic plants for cats and other pets and which ones are non-toxic.
On the other hand, if you are not into gardening or plants in general, you need to know which plants are toxic to cats to avoid them while walking in parks and into the woods.

Because of this, pet parents need to be aware of these toxic plants for cats in order to avoid cases of accidental poisoning.
Different types of Toxic Plants for Cats
Different toxic plants for cats produce different effects to your pets. Below is a short summary on the most common toxic plants to avoid and why you should avoid them.
Hyacinths
Easy to nurture and mostly available during the spring and summer seasons, hyacinth bulbs and flowers have been proven to be very harmful when taken in high quantities.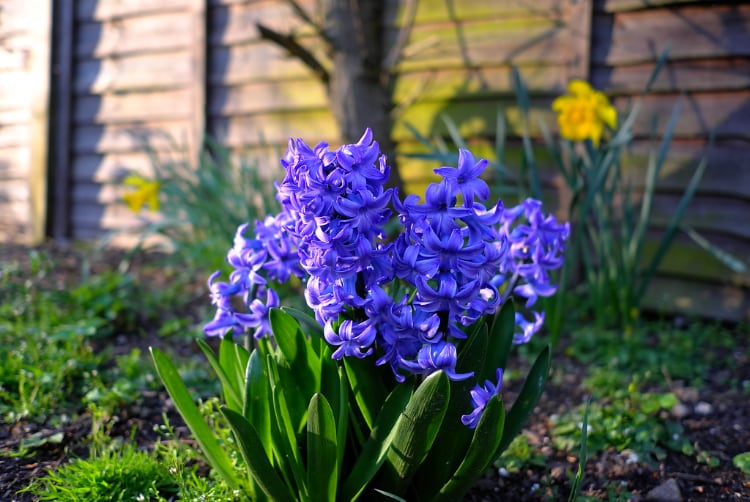 This includes the plant's varieties like the grape hyacinth and bluebells; both of which are widely known for their enticing colors and sweet smell.
For pets who are attracted to sweet-smelling flowers, they are usually at risk. To be very specific, Labradors – the breed that love digging and munching on just about anything that they find, are the most common of hyacinth victims.
Pets that are intoxicated by hyacinths usually suffer from irritation and vomiting.
Tulips
Coming from the same family of plants, tulips carry the same physical characteristics as that of their cousins – the hyacinths. Tulips have bright colors and are sweet-smelling. Not only that but just like the hyacinths, tulips are also very toxic to pets, especially to cats and dogs.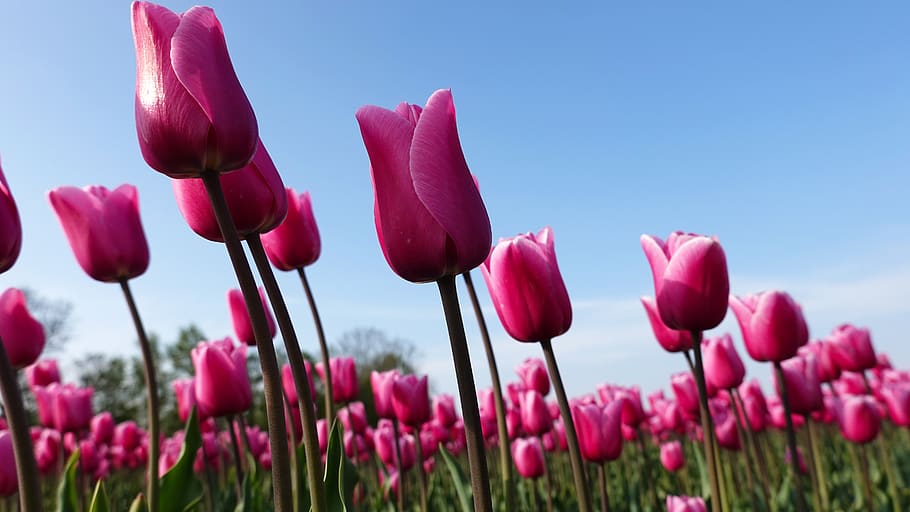 Just like the hyacinths, it is also the bulb of the tulips that are highly dangerous to pets. And so if you are thinking of getting some tulips while you have cats and/or dogs at home, think again. You may want to reconsider.
Daffodils
Daffodils may be beautiful but this major indicator of spring's arrival is also a warning that pet owners should be more careful with their furry pals. The bulb of the plant is the most toxic of all its parts but you need to know that everything you see in a daffodil spells danger to dogs and cats.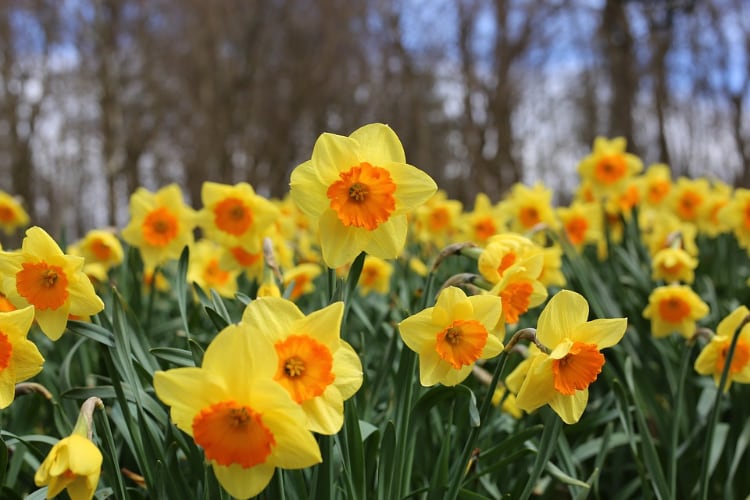 The external layers of the bulb contain small crystals of toxins and can result in aggressive vomiting and diarrhea among others. When ingested, this can also result in abdominal pains and difficulty in breathing.
Ivy
Many a time do we see bland walls that are made special with creeping and crawling plants. Ivy is such a plant that can put the "extra" in an otherwise ordinary wall. One should be wary, however, of how, when these plants are ingested by pets, can result in severe cases of poisoning. In much worse instances, even comatose.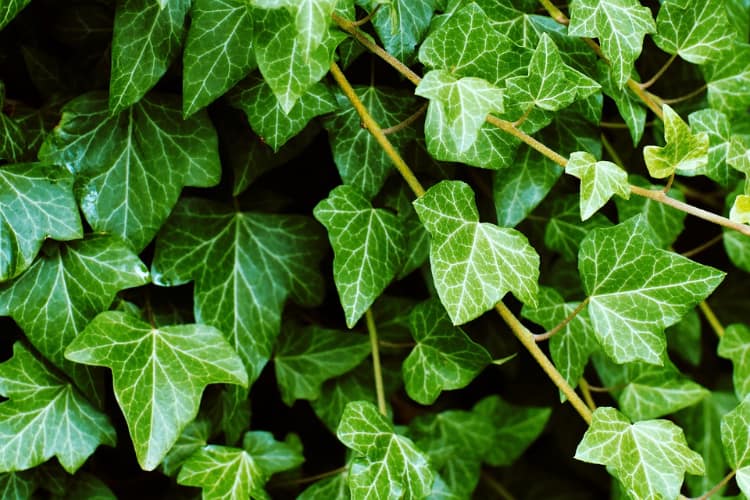 If you think your pet (especially dogs) had eaten any part of the plant, time is of great essence. Contact your vet immediately.
Grape Vines
We all know how grapes can be poisonous to dogs. Even small quantities of grapes can be harmful and so pet owners must make sure not to risk having the plant (or vines) around.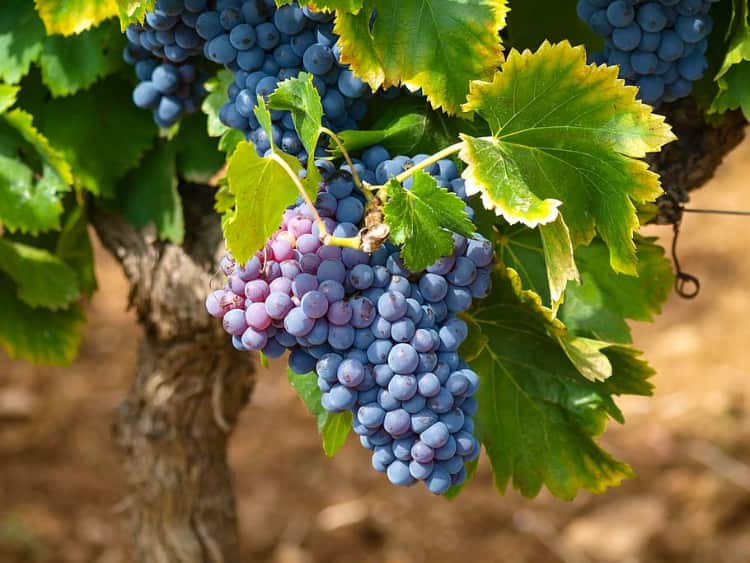 For the benefit of those who do not know this yet, grape vines, when eaten by pets, can cause acute kidney failure and may even be the cause of long-term urinary concerns.
So when you see any sign of poisoning caused by grape vines eaten by pets, go find your vet ASAP!
Lilies
Lilies are always in the list of everyone's favorite flowers. Just about anyone would be attracted to these beautiful-looking, sweet-smelling flowers.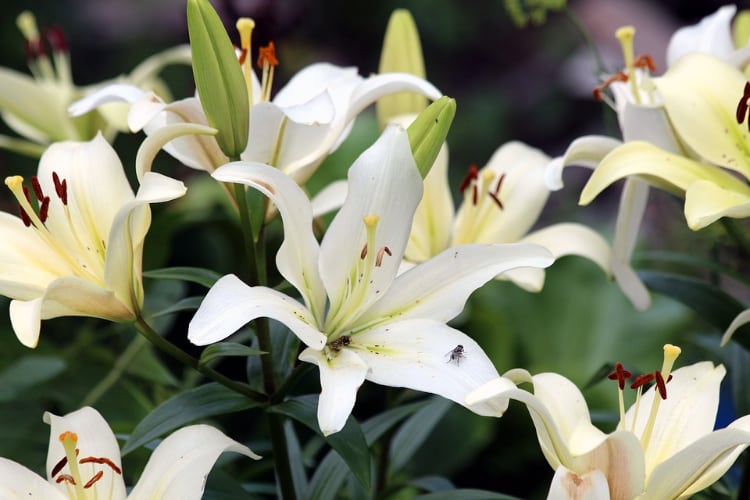 However, these very same characteristics also attract not just humans but pets as well. While other varieties of the lily plant may cause very minor poisoning, there are plant species that can cause extreme pain and even death to pets.
So if you have pets at home, better avoid Asiatic Day, Easter, Japanese Show, and Tiger Lilies. These are extremely toxic to pets, especially to cats. If you have pets at home, say goodbye to having these lilies around.
Marijuana Plant
Although the plant may be very promising in the field of medicine when taken by humans, it can pose serious risks to pets when ingested, especially for small animals like rabbits or guinea pig. If you got rabbits, be sure to get them the right food.
The plant contains compounds like the CBD and THC. The former is known to benefit humans medically. It is also being used to manage pain and cure (or assist) illnesses in pets.
The other compound, however, causes the high in humans. In pets, THC may result in depression of the nervous system, vomiting, diarrhea, increased heart rate or even coma.
Now, that's reason enough why in some places that marijuana is legal, the amount of THC is regulated to about 0.2% – 0.3% only to avoid overconsumption and/or intoxication.
Chrysanthemums
These blooms have always been popular with households. Belonging to the Compositae family, the plant contains pyrethrins which, when taken in, may result in gastrointestinal upset. This may cause drooling, vomiting, and even diarrhea in pets.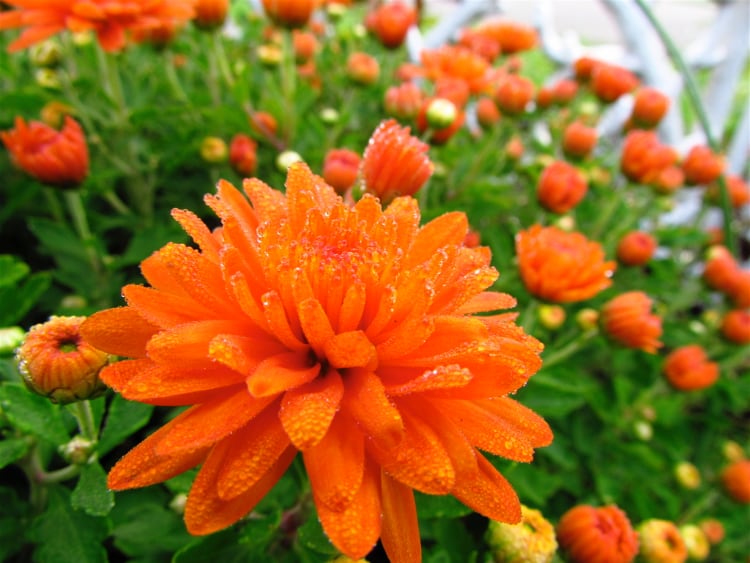 In worst cases, ingesting pyrethrins which are present in chrysanthemums can cause depression and loss of coordination.
Tomatoes
Tomatoes are very common plants. While healthy and good for the heart, the tomato plant may be a cause of serious damage when eaten by pets.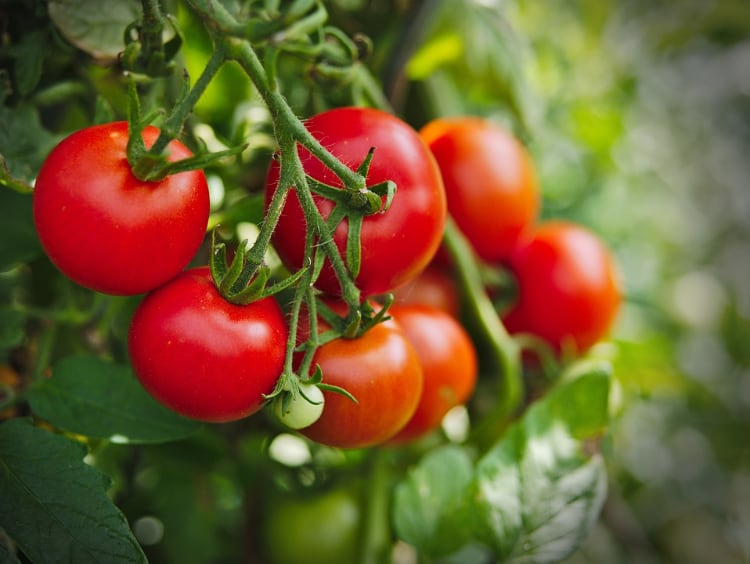 To clarify, it is the green parts of the plant that is toxic, not the fruit.
Keeping your Cats (and Pets) Safe from Toxic Plants
So when you have pets at home, especially cats, take them away from tomato plants to avoid intoxication.
In total, there are still more plants that can pose dangers to our pets. The ASPCA has compiled a list of such plants and the list is updated regularly.
While these toxic plants for cats and other pets may look great at home, it is of utmost importance that pet owners are also aware as to their effects when eaten by pets. At the end of the day, what matters is the welfare of your pets – that they remain safe and live healthy and trouble-free lives.