Want to take your gardening skills to new heights? You should try wall gardens. These are not only a beautiful addition to your home or backyard but also an excellent solution when you're running out of space.
Dedicated gardeners never lack ideas on what to plant next, but the one thing many do lack is space. Maybe you got that problem, too. Wall gardens are a fun solution to the old problem of space.
After all, if you have any unused wall, why not make the most of it?
In this article, we'll share with you lots of wall garden ideas to inspire you to create your own.
We'll also answer some of the most frequent questions we've been hearing about wall gardens.
But first…
Why Wall Gardens?
Do you really need a reason to plant a new flower? Not really.
Wall gardens are trendy right now because they offer plenty of opportunities for both passionate gardeners and beginners who are just picking up gardening.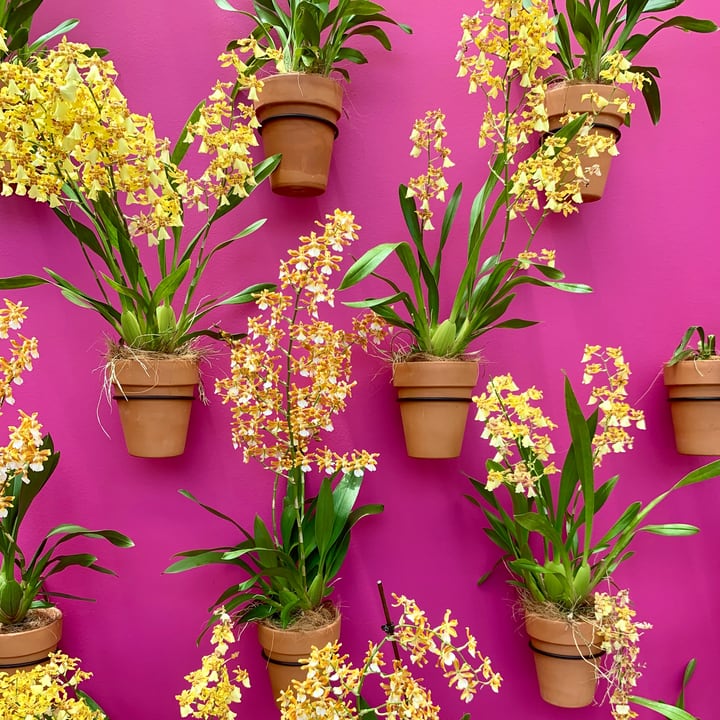 Wall gardens are the perfect solution when you want to showcase the plants you're most proud of. The patio or the wall next to the front door is just the right place to put your most prized plants on display.
Breathe new life into any unused space, be that an outer wall or a corner of your living room. Or reinvent a dull-looking wall.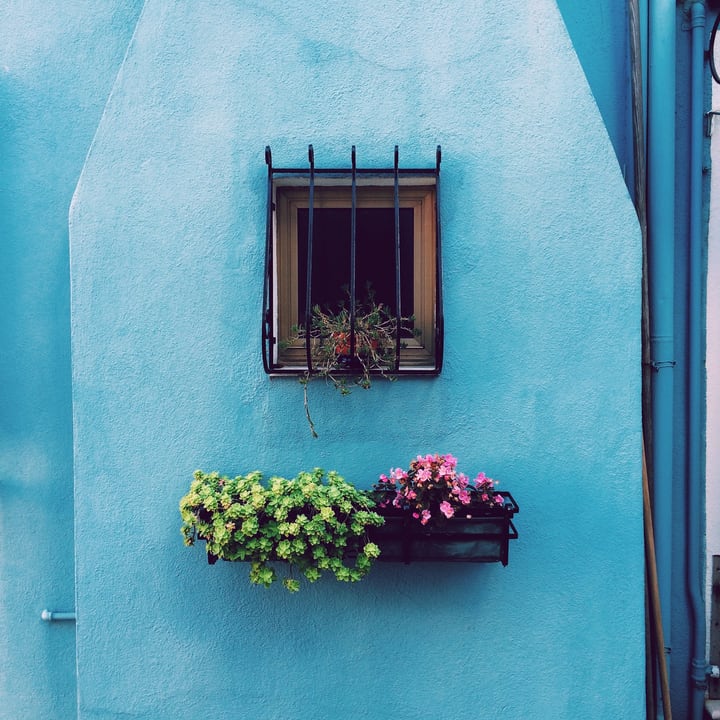 Why stare at a boring white wall when you can put some color into it?
Tip: Wall gardens are great if you want to try out various plants that have special needs in terms of light and watering.
Such plants might not make it in the real garden, but they will thrive in a pot in a controlled atmosphere.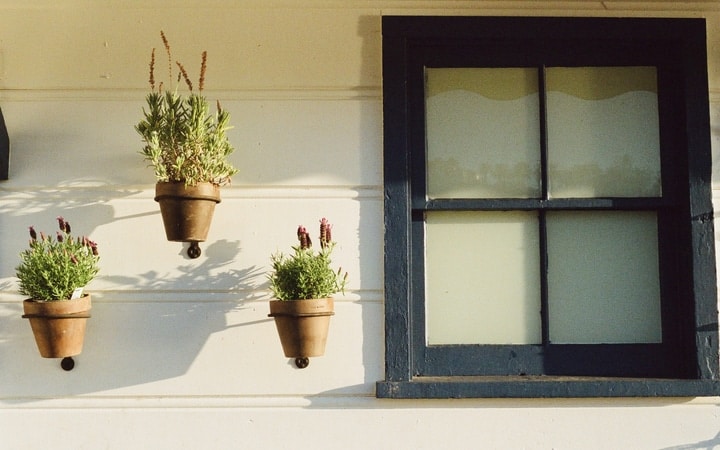 Finally, wall gardens allow you to show off your creative skills. It's not just about the plants themselves, but the way you arrange them, the original ideas for your pots, the blending of colors.
With a wall garden, you can be more than a gardener—you can be an artist.
Wall Ideas for Gardens to Inspire You
Let's have a look at some wall gardens ideas. You'll surely find something you'll want to try out!
Brick Wall Gardens
If your house has an old brick wall or a brick fence, don't try to cover it up.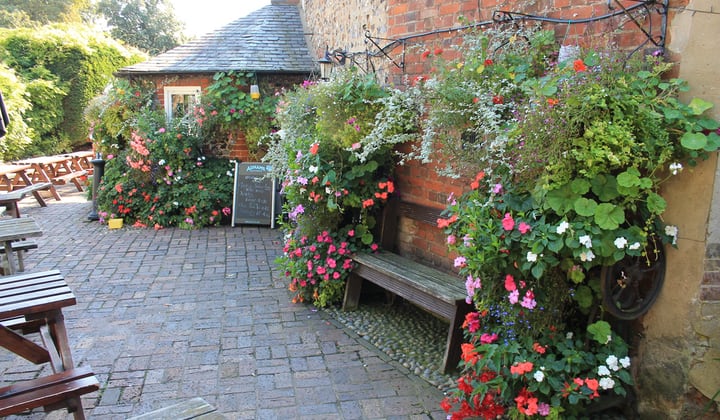 Red bricks make for an excellent backdrop for wall gardens because it goes well with the green leaves and the colorful flowers.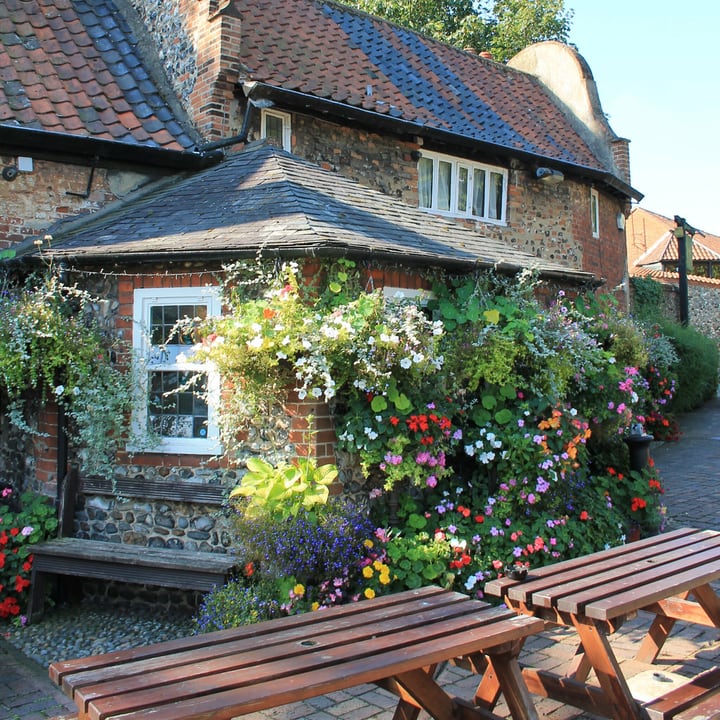 Plus, it's easy to drill holes in it to put up shelves or hooks for individual plant pots.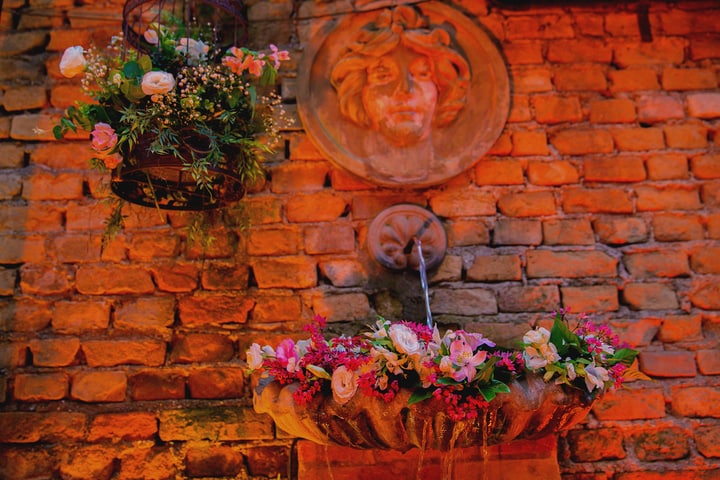 Go for a rustic ensemble and use traditional ceramic pots in earthen colors.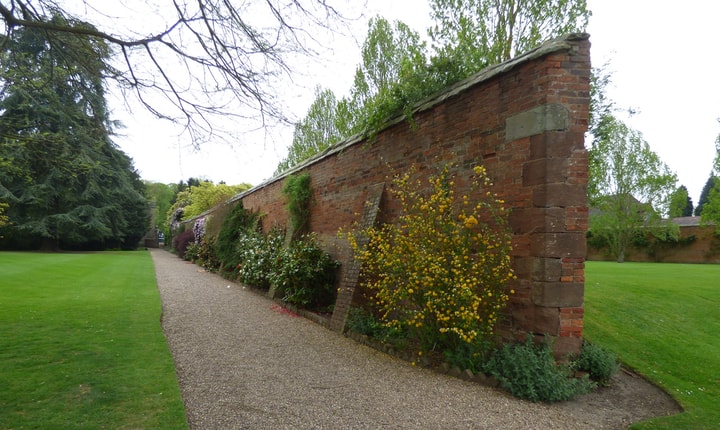 Retaining Wall Gardens
If your garden is on a sloped terrain, retaining walls are a must to hold back soil. The cheapest material for a retaining wall is wood, which is excellent for creating a wall garden.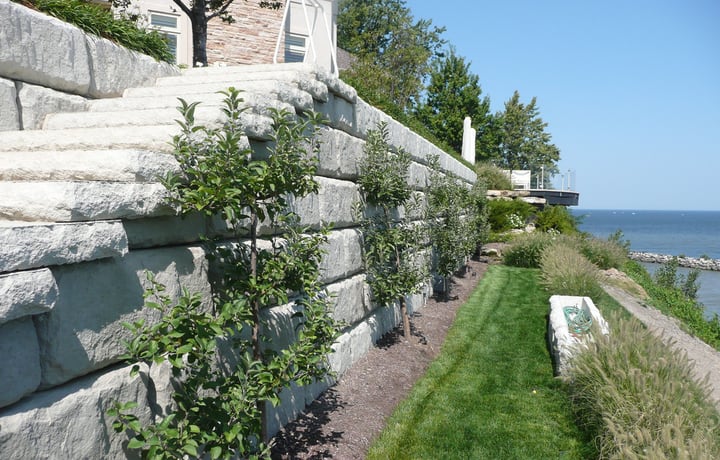 You can easily drill some holes to hang some pots, but that's not really necessary as you can cover the wall in vines.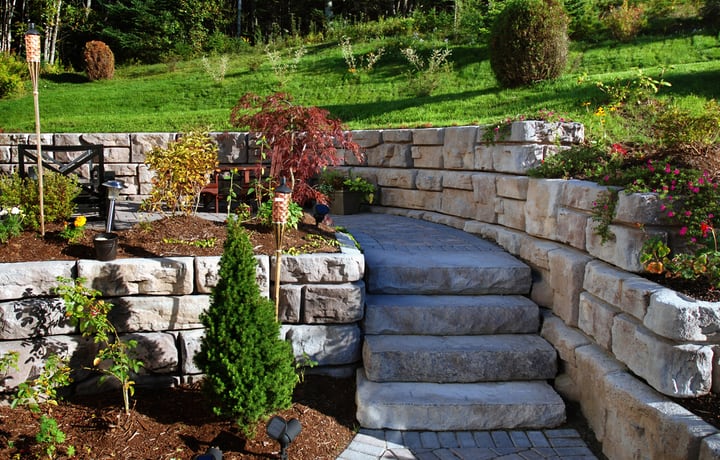 This way you don't have to bother much with the quality of the wood you use, as it will be hidden anyway.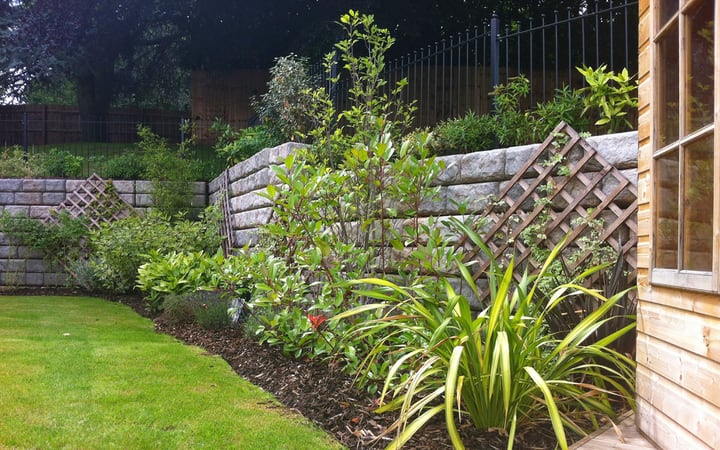 A retaining wall garden can use many tiers to reach considerable heights.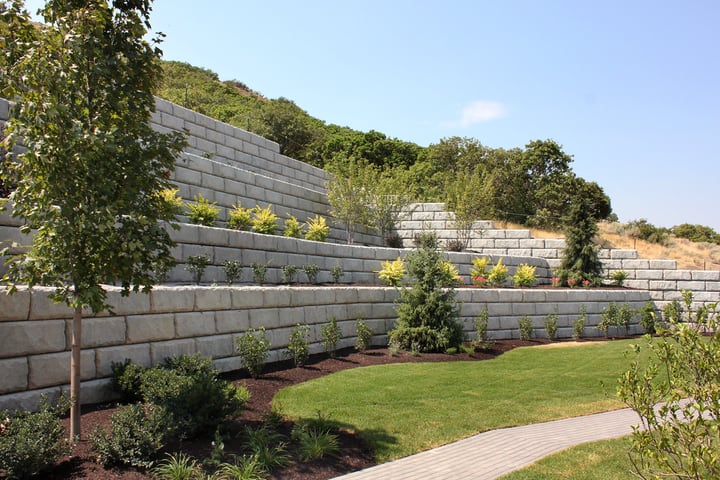 You can also incorporate into it a pathway in the form of a stone stairway.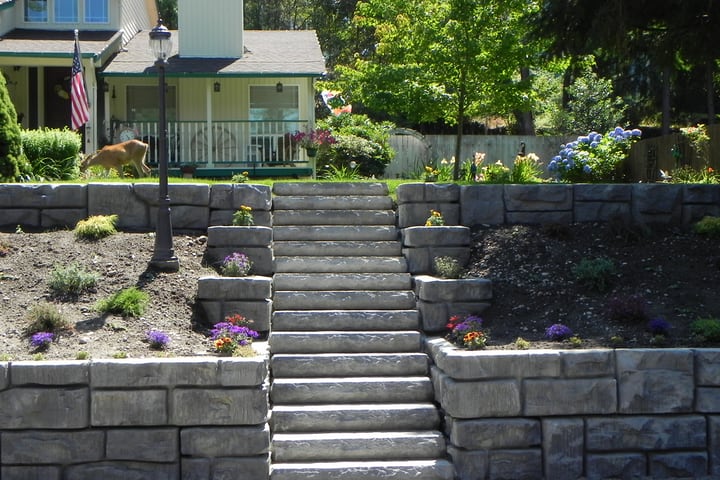 Wider tiers means more space for planting. Adapt the width to your needs.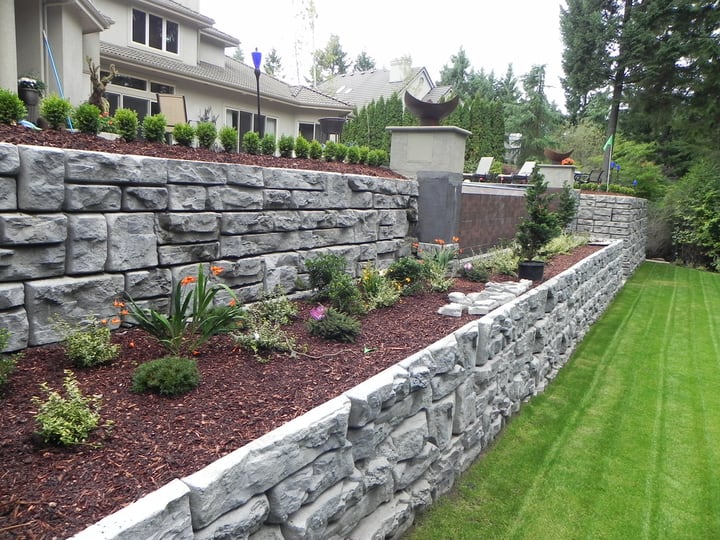 Vertical Wall Gardens
Vertical gardens are the best solution to hide an outer wall rather than bother with repainting it.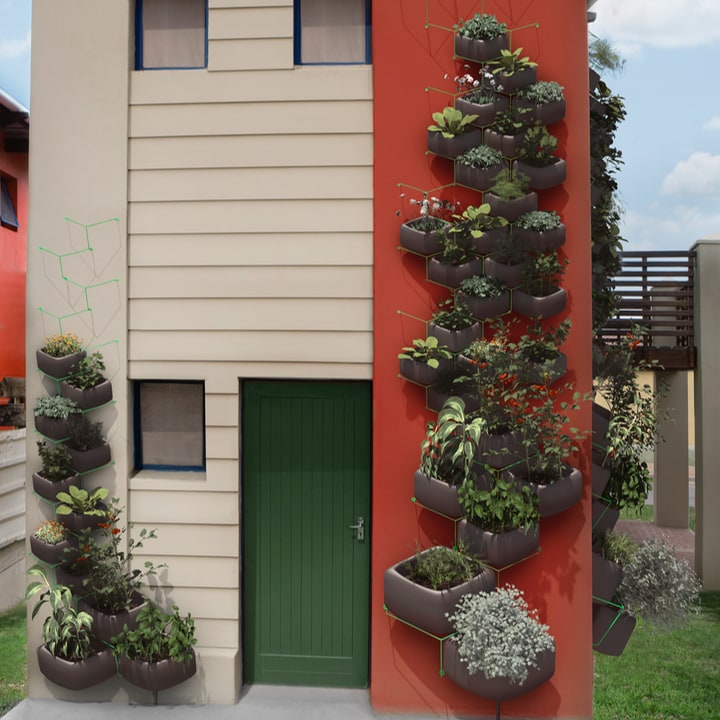 The first thing you need to do is build a vertical frame, repurposing old metal or wood shelves.
Since it's going to be set up against the wall, put a plastic sheet on the back of the frame to prevent mildew.
If it's going to be high, it's best to install an irrigation system, something you can find at your local DIY store.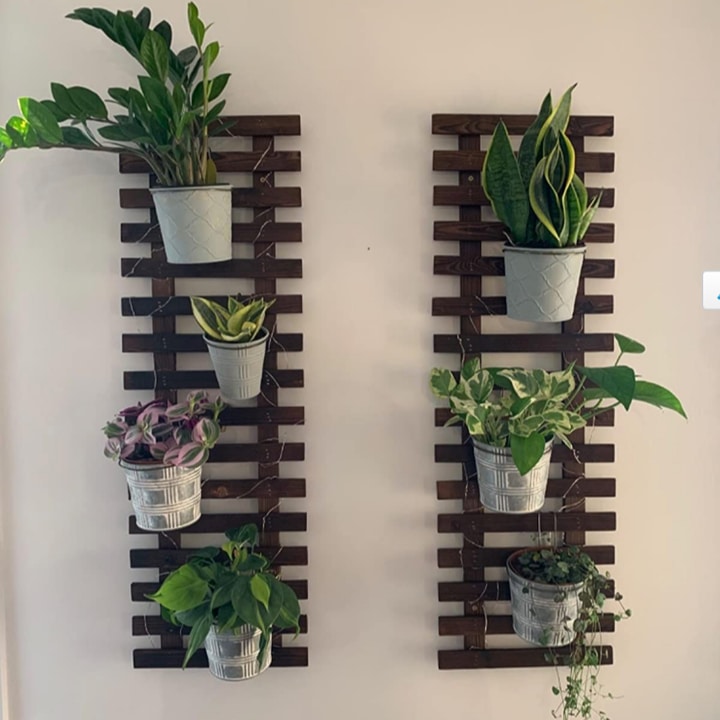 Study the conditions—in terms of sun, shade, wind, temperature—and choose the plants for your vertical wall garden accordingly.
Garden Wall Planter
Building a garden wall planter is all about how imaginative you are and the kind of junk you have around the house.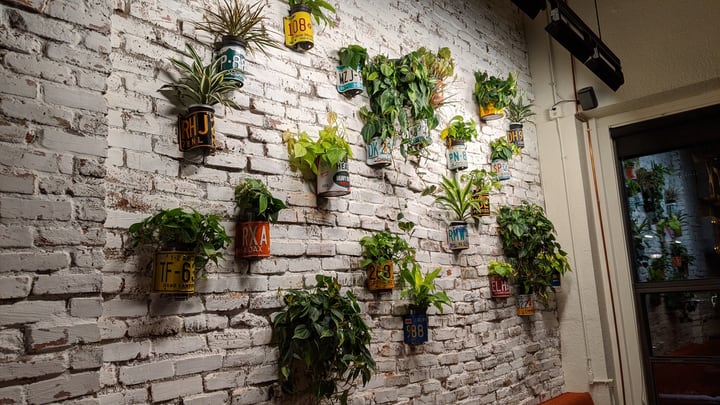 A couple of shelves you're throwing out after redecorating the kitchen are just perfect for a planter.
So is an old bookshelf. Or you can find many wall planters online, made out of wood or metal.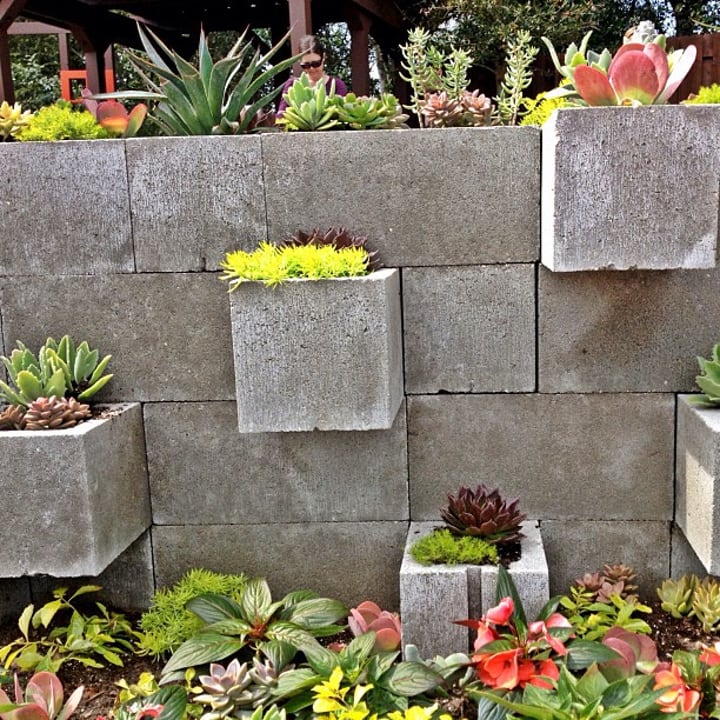 It doesn't have to be very tall and you can either put it on the ground, against a wall, or you can drill a few holes and place it at a convenient height.
Pallet Wall Gardens
It doesn't get any easier than pallets. Even if you don't have some in the shed, they're very easy to find. And just the thing you need to put some flowerpots in them.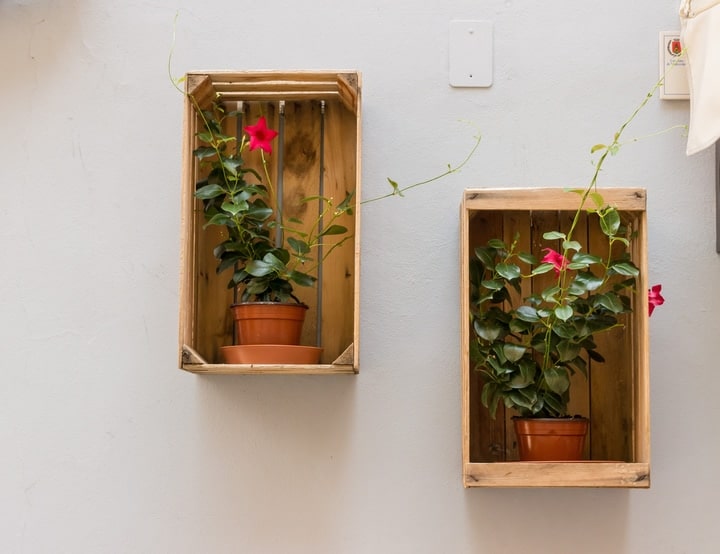 One is enough for starters, but you can also create a complex pattern with pallets set at different heights.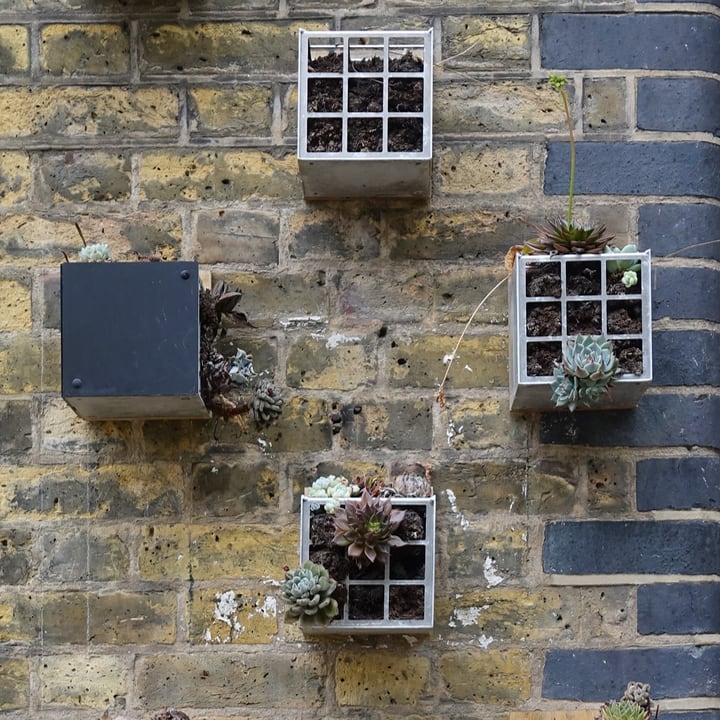 They're excellent for herbs or other edibles.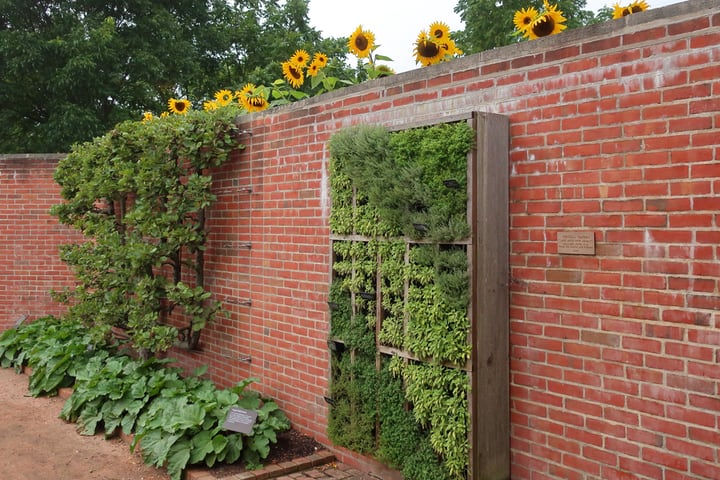 Wall Herb Gardens
The most unpretentious of all the wall gardens you could think of, not to mention so useful.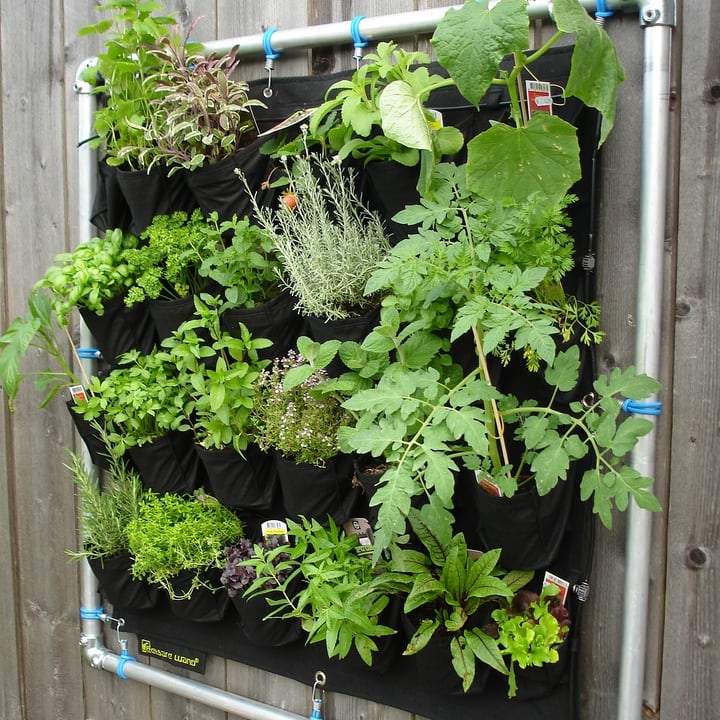 If you're a passionate cook you will certainly love having fresh basil or cilantro in your garden. You can create a herbs garden on a couple of shelves or in a repurposed old gutter.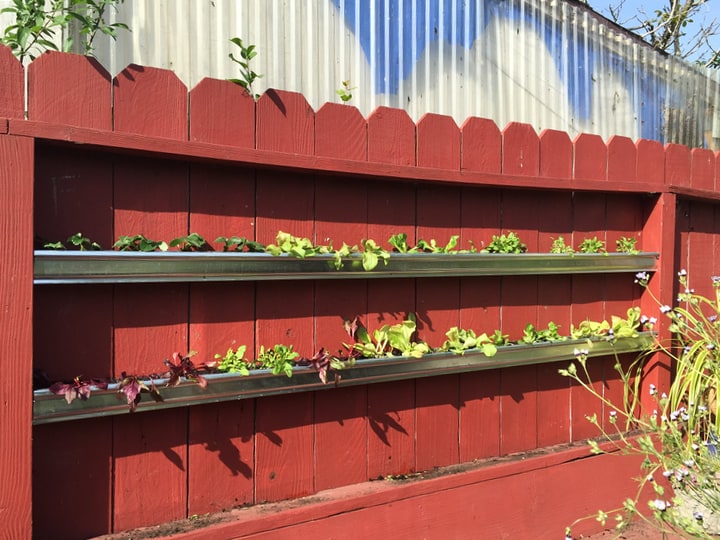 Divide the gutters into sections and head to a store to buy seeds for every type of herb you think you will need.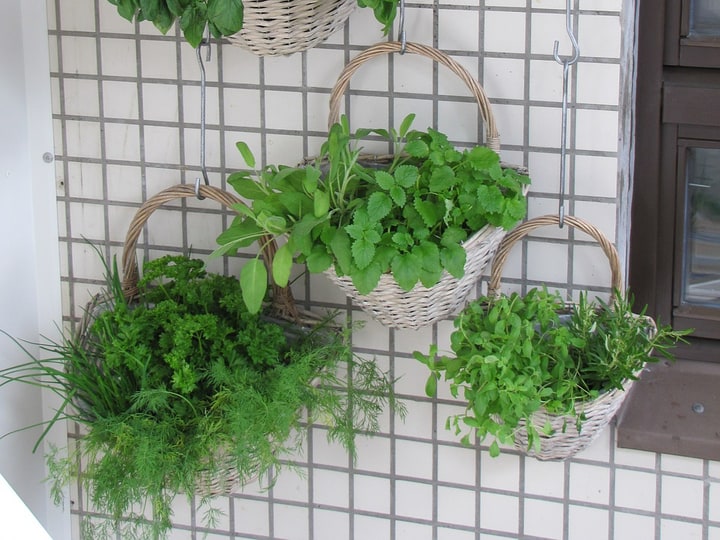 Tip: Don't worry if they don't all grow well from the first try, you'll get there.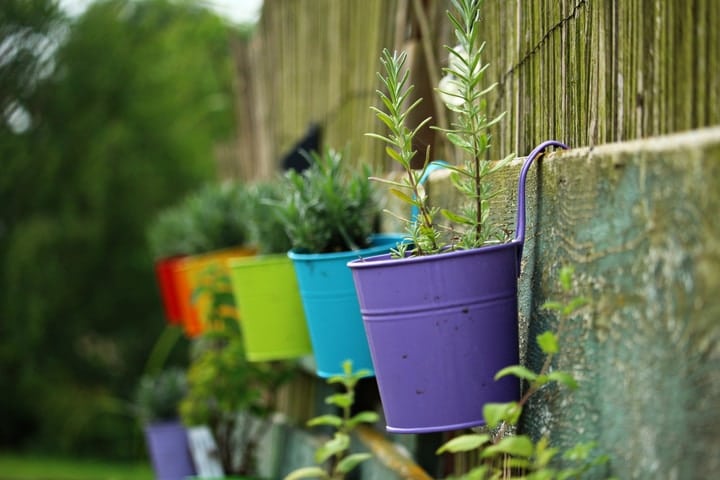 Wood Wall Gardens
Wood is warm and natural and kinda invites you to build a wall garden.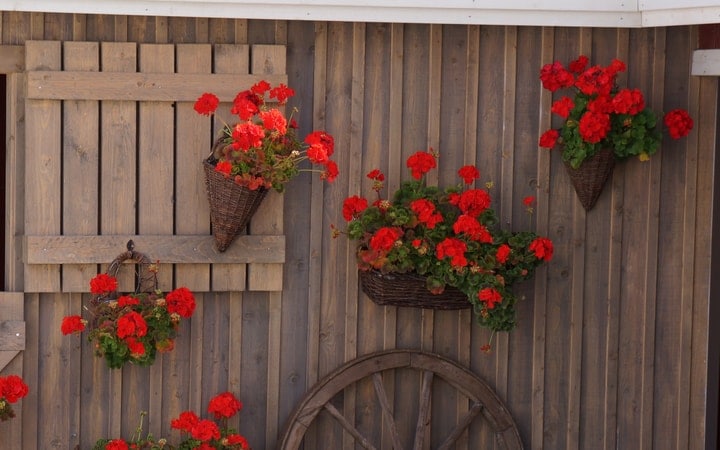 You can build one on your garden fence or install one using shelves, wooden crates, or pallets.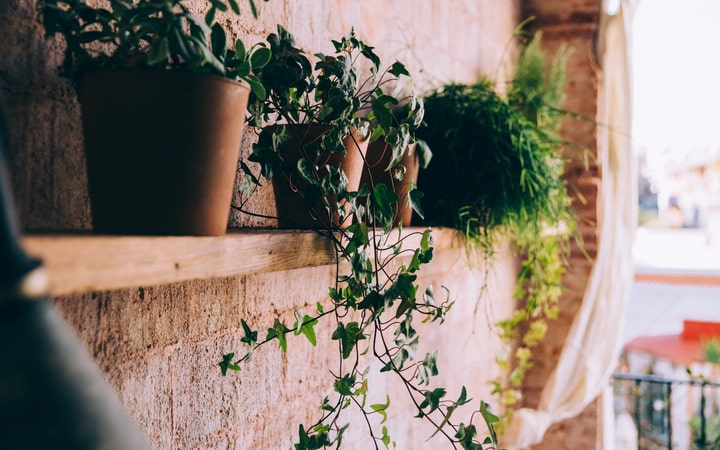 Even an old ladder will do, but you will have to make do with smaller pots.
If you're using crates or pallets, maybe you should pick plants with colorful flowers or some vegetables.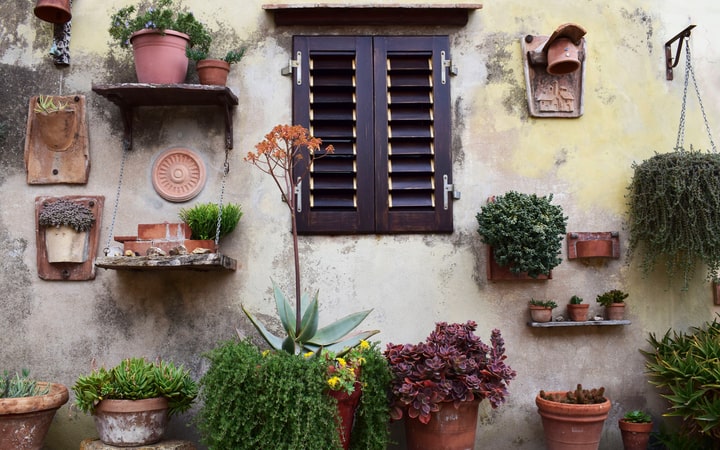 On the other hand, you can install some shelves, preferably in an asymmetric pattern, at various heights and put one pot on each of them.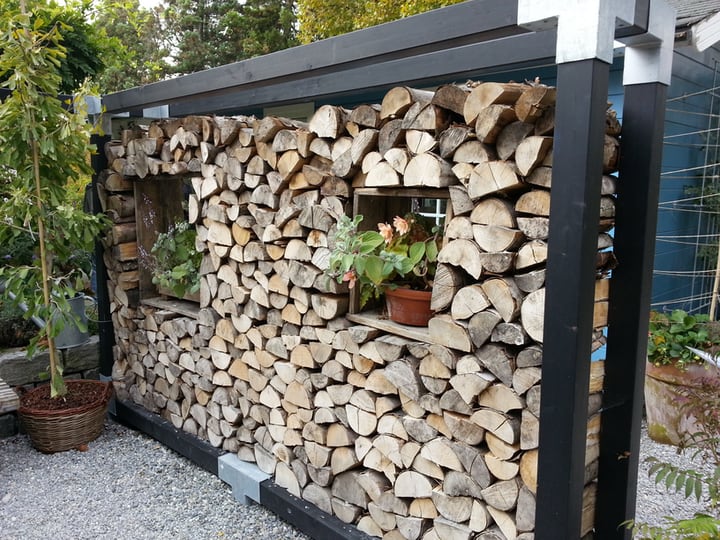 Wall Air Plants
Air plants, like Xeric or Mesic, don't need soil, which makes them an excellent choice for a wall garden. What they do need is light, water, and, well, fresh air.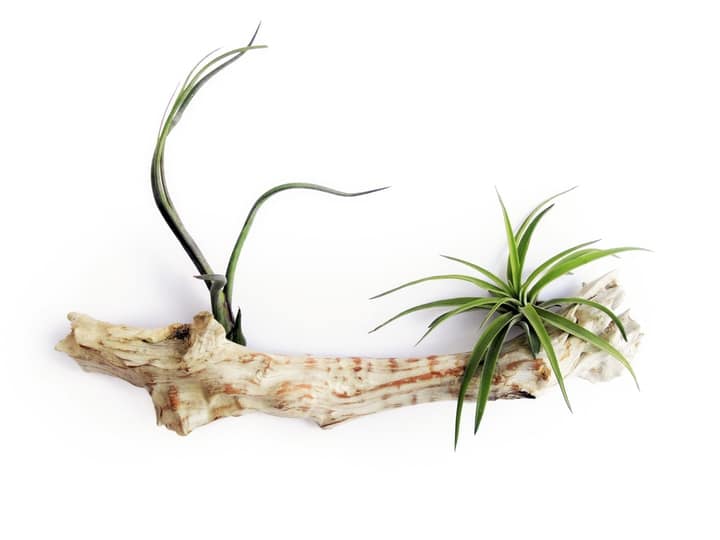 But keep in mind they don't do well in direct sunlight, indirect light is enough.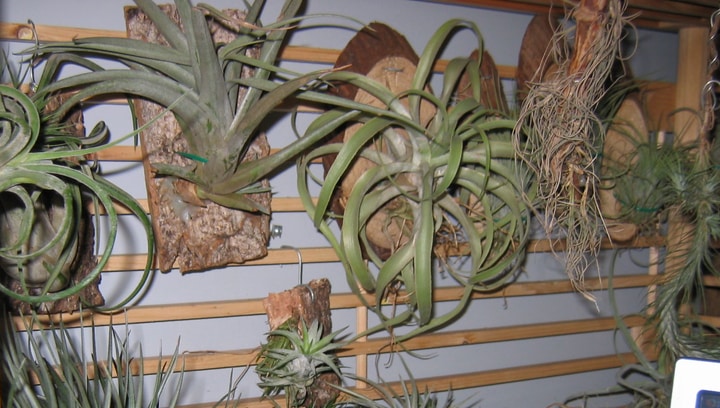 As for watering, that's easy. All you have to do is mist the top and the undersides of the leaves no more than twice a week.
Wall Hanging Gardens
This sort of wall garden goes well for both indoor and outdoor decoration. Hanging a few plants on your living room wall is just perfect for a minimalist house.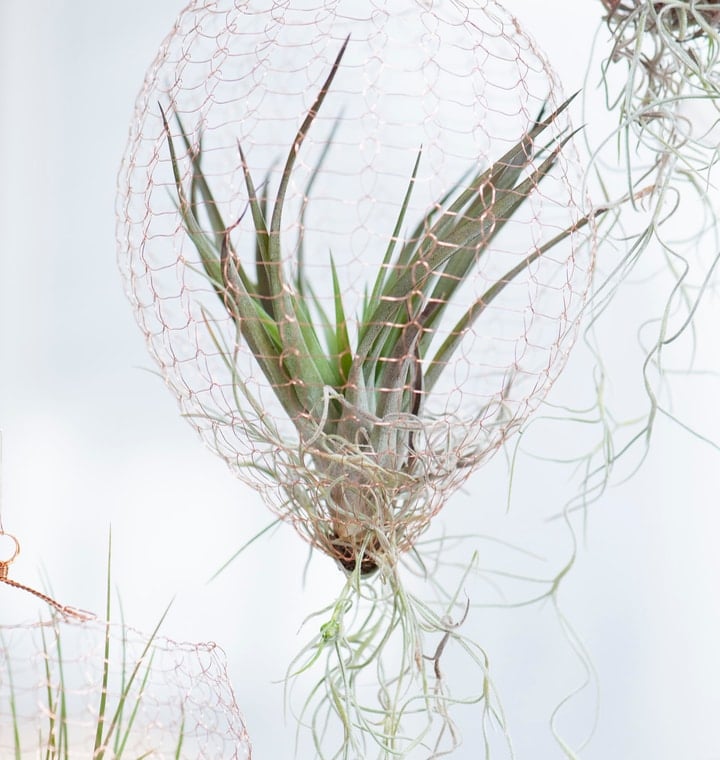 Make sure they're not very big plants with hanging leaves and bright colors as they would clash with the rest of the room.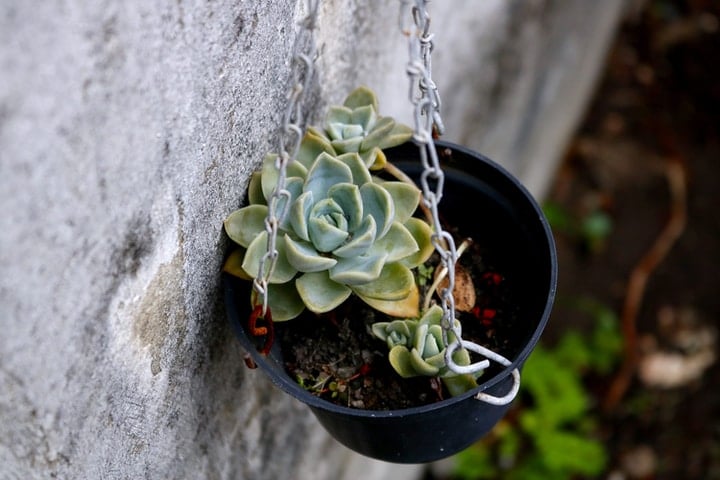 You can use pots of different colors or, indeed, glass pots.
Tip: If you don't want to drill holes, you can use adhesive hooks, which don't ruin the walls.
Wall Herb Garden Indoor
The beauty of a herbs wall garden is that you can grow them all year round, indoors or on an enclosed balcony.
This type of garden is ideal for the kitchen, if you have a spare wall. You don't even need a whole wall.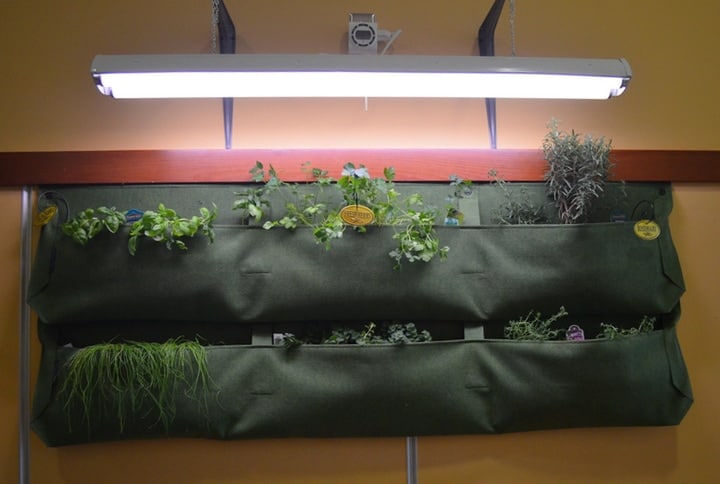 You can build a herb garden by using the window sill and adding a couple of shelves below it.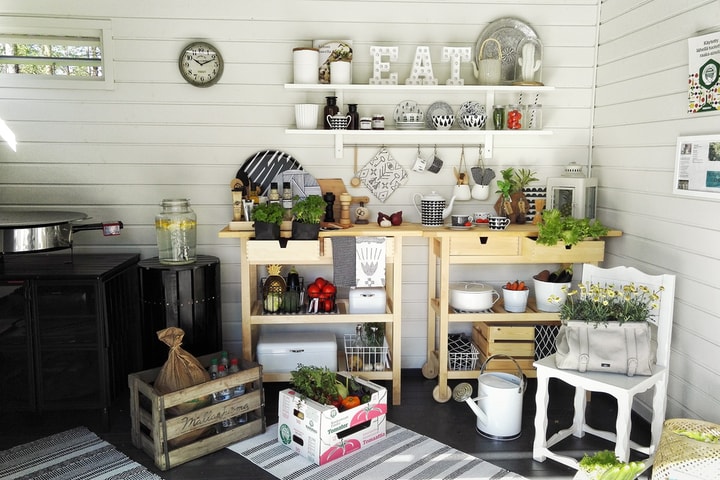 Basically, any free wall space can be used to put a shelf on it. And it will make your kitchen brighter!
Rock Wall Gardens
Plants don't grow on rocks, everybody knows that. But they do thrive if you put gardening soil on the rocks—the visual effect is magical.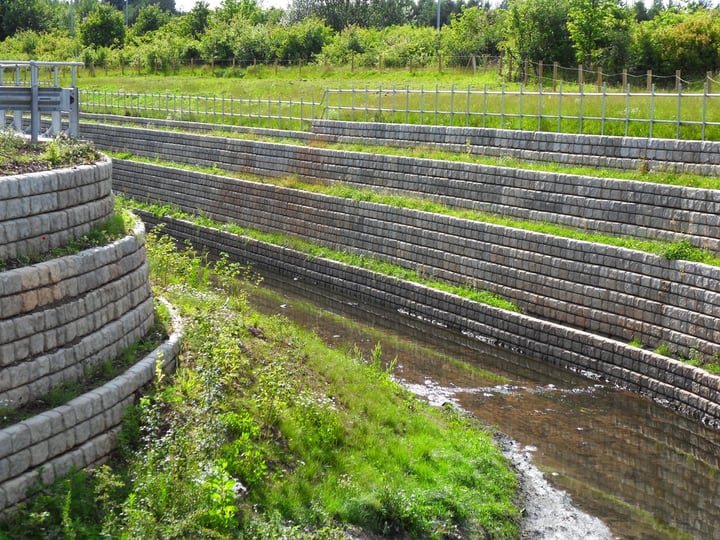 You can create a wall garden along a retaining wall or around a small pond. For this type of wall garden, it's best to use wildflowers or plants with big leaves.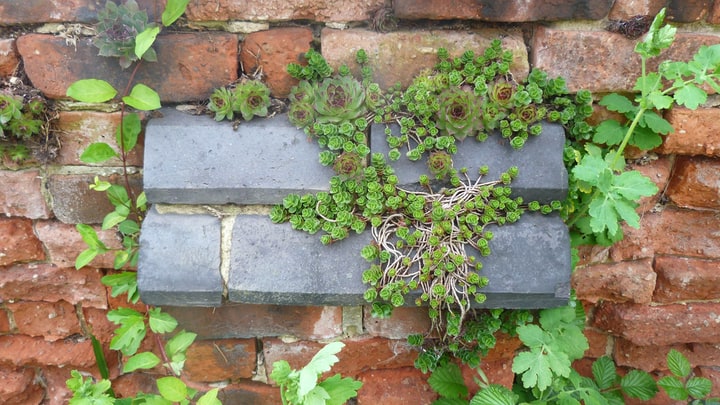 Plants with hanging leaves hide the soil their roots live in and they just seem to be growing from the stone themselves.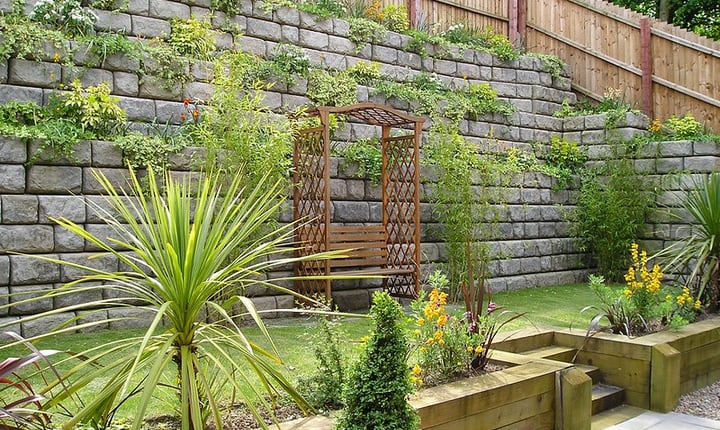 DIY Wall Gardens
If you're a DIY sort of person, this is your chance to prove what you're capable of.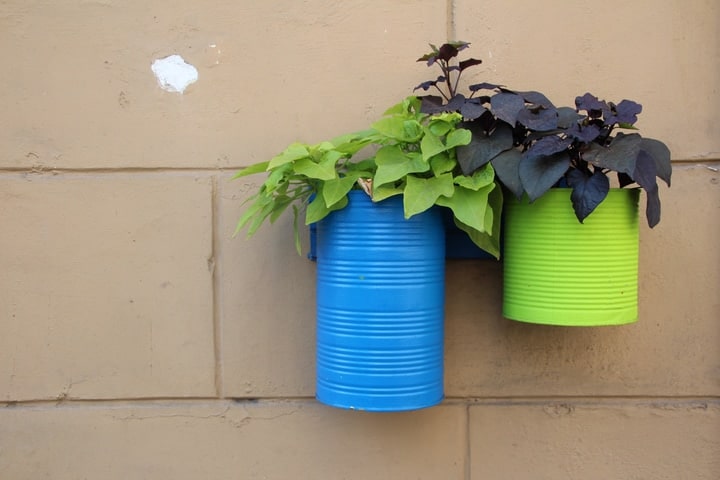 Take the shelves from an old bookcase or the drawers from a sideboard you don't need anymore and turn them into a wall garden.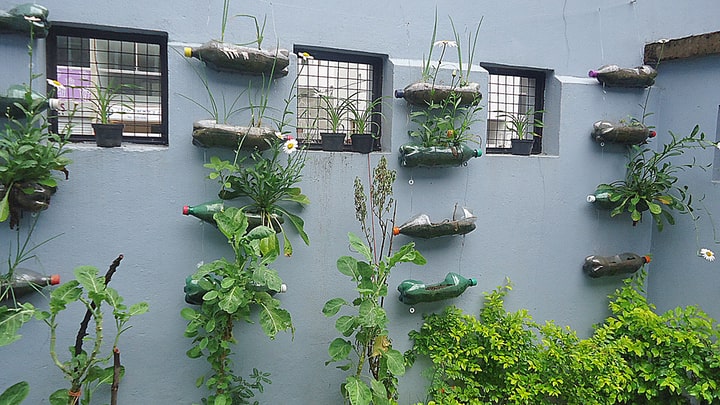 Try using original pots, like old plastic bottles, handbags, kitchen pots. Anything that can hold some soil is good as long as it looks nice.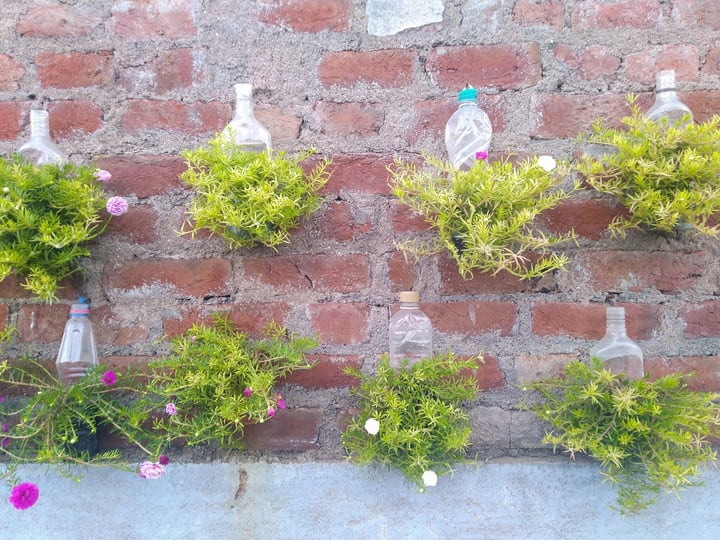 Hydroponic Wall Garden
For a hydroponic wall garden all you really need is water.
You can build such a garden using PVC pipes with holes on the upper part and your plants will have all the water they need.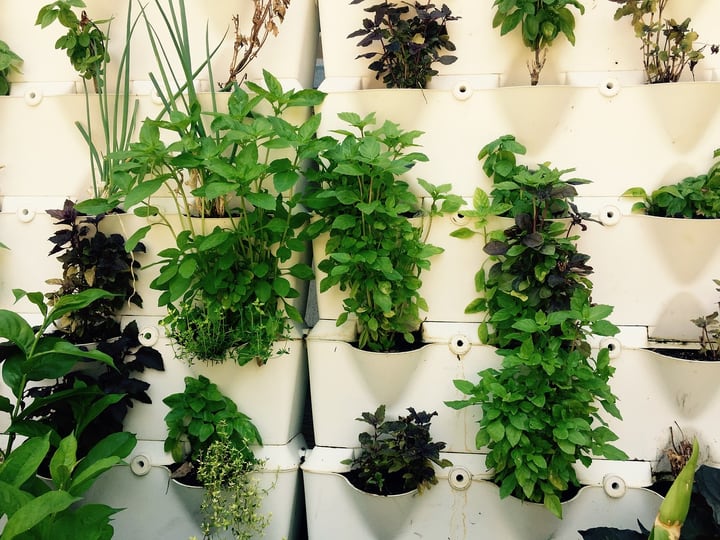 If you're not into DIY ideas, you can buy hydroponic garden setups.
If you're looking for something truly spectacular check out rotating hydroponic gardening, built on a concept developed by NASA.
Succulent Wall Garden
Succulents are beautiful and they can be used to decorate an interior wall. Or you can have a wall garden in your backyard, against the back of the house for instance.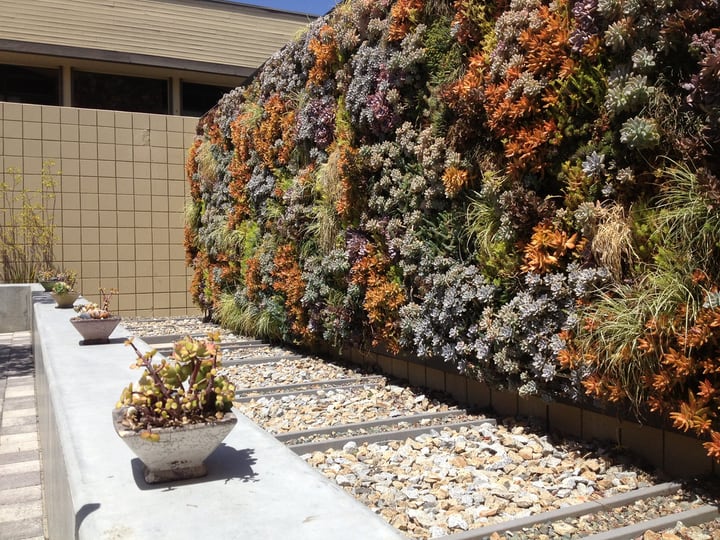 It's best to place them at a distance from one another as each plant deserves to be seen and admired.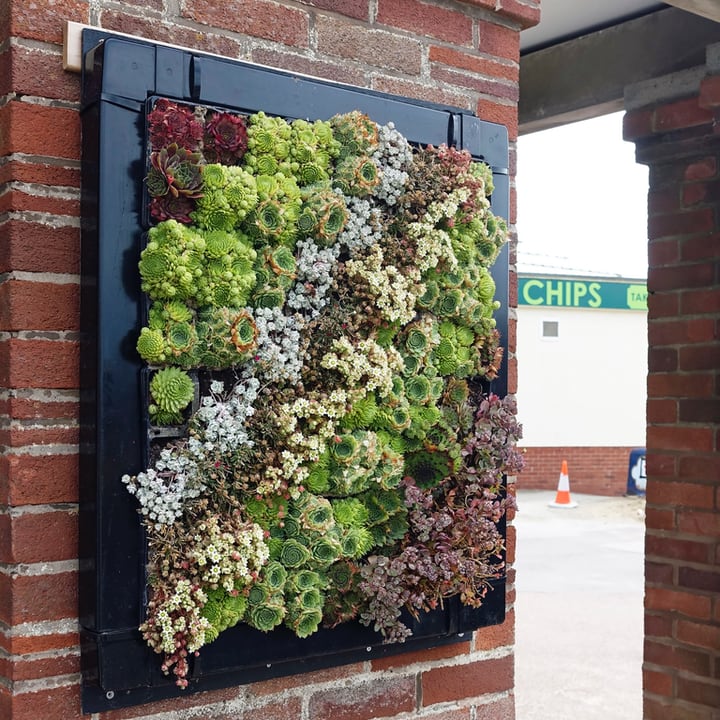 Succulents come in all shapes and sizes, so make sure to choose yours carefully.
Wall Vegetable Gardens
If you want to have healthy organic food on the table, a vertical vegetable garden is just what you need.
You probably have some edibles in your garden, too, but there's always something else you might want to grow.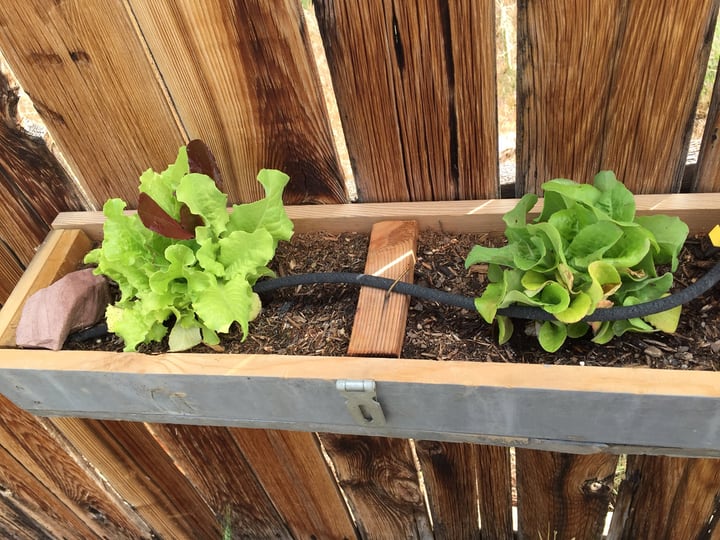 Cherry tomatoes grow very well in a wall vegetable garden and so do lettuce or kale. You can also try growing a small berry bush.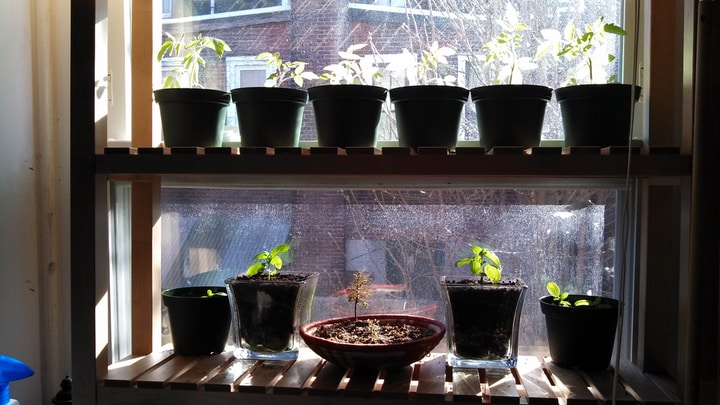 Maybe it won't be enough to make jam, but at least you can grow enough to decorate a cake or for a fruit salad.
Indoor Wall Gardens
Is the hallway too cold and lacking in personality? Try building a wall garden, with maybe a couple of shelves and a few flower pots.
Or you can create a focus point in your dining room by having a living wall. Adding a bit of greenery to your family meals can be wonderful.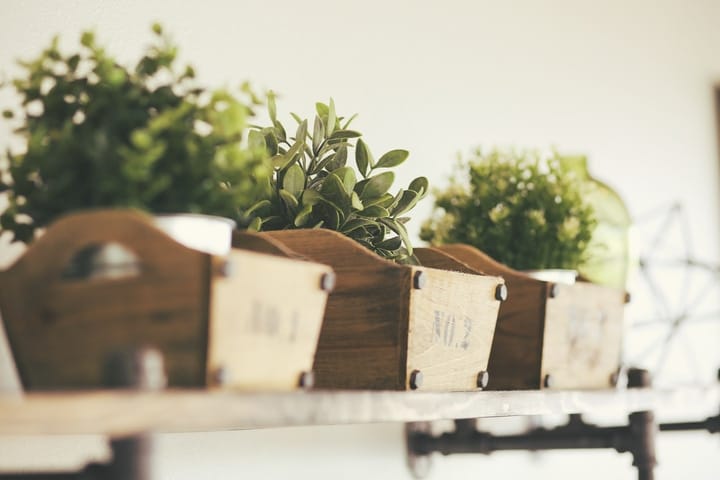 Tip: Make sure to choose plants that do well in the shade.
Green Wall Gardens
Some people like brightly-colored wall gardens with all sort of flowers. But sometimes, that can be too much.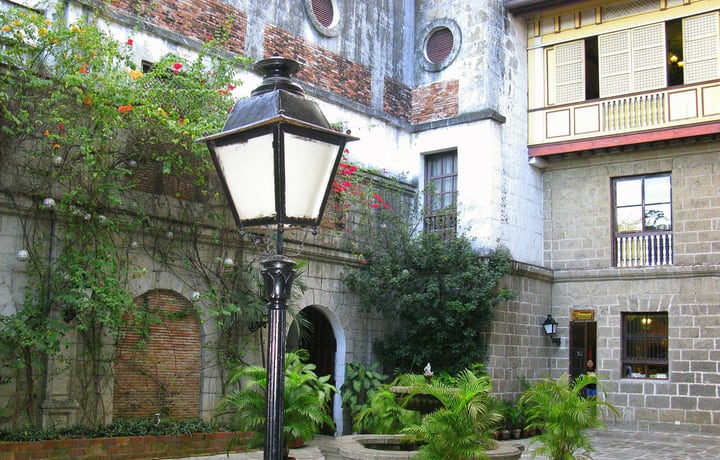 You can create a simple plant wall garden instead that's not at all distracting.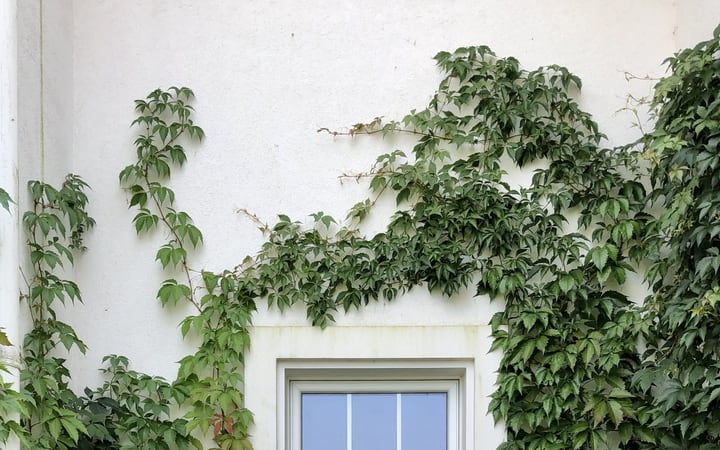 A wall garden covered in a single type of vine is classy and can hide a definitely not-glamorous material, like concrete.
White Wall Gardens
Wood goes naturally with plants, but a white wall provides the perfect contrast for a bushy fern or a cactus.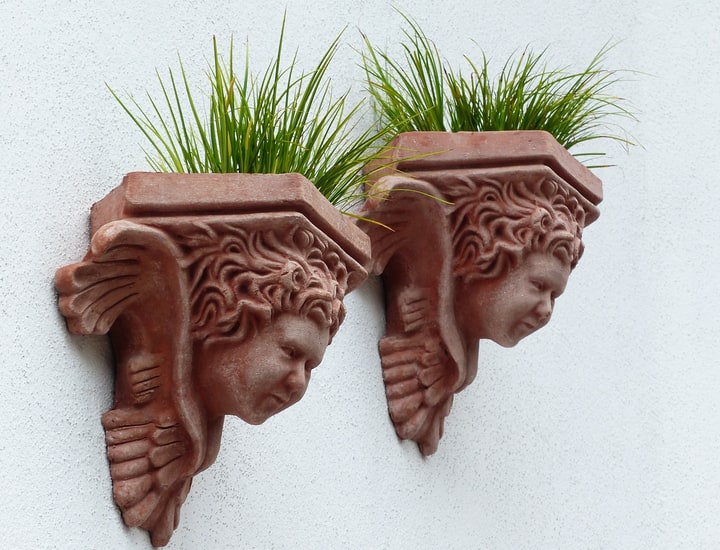 Some vertical gardens are meant to hide the brick, but, in this case, the white wall provides a neutral backdrop.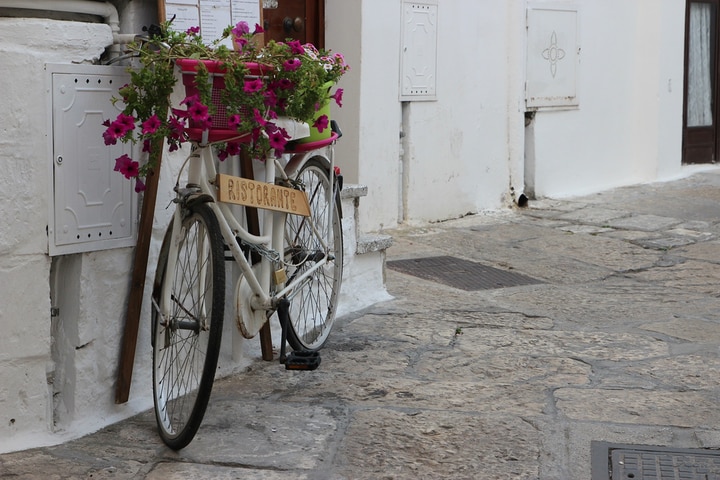 You can display against a very special plant you worked so hard to grow.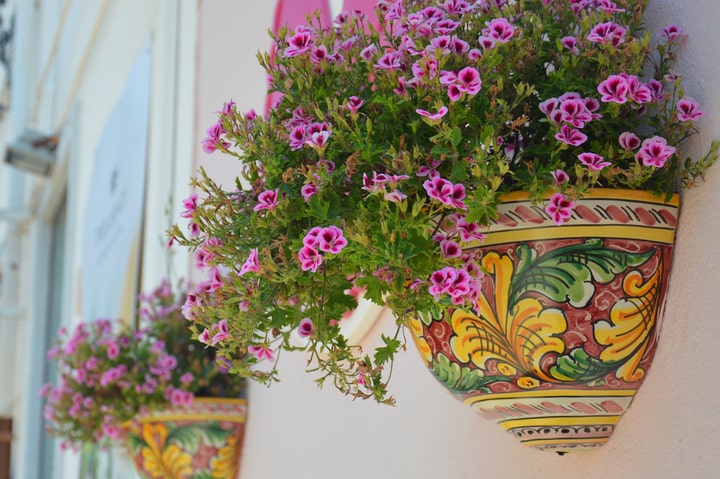 Artificial Wall Gardens
This might leave passionate gardeners shaking their heads, but truth is you can buy an artificial wall garden, complete with pallets and fake plants.
Maybe not something you will want in your house, but they are an option to consider for a lobby or patio area.
These are places where no one has the time to care for a wall of plants but adding a bit of green makes them more pleasant. Fake plants are better than no plants at all, right?
Wall Decorations for Gardens
You don't have to cover a wall or a fence with plants. Choose only a couple of them and decorate the empty spaces with wall art, in tune with your garden idea.
You can find all sorts of beautiful wood, metal, or ceramic items to place between your pots.
Here are just some ideas: birds, butterflies, ladybugs, nature scenes, wall clocks, sculptures.
Tip: Pay attention to the colors and make sure they complement each other!
Best Plants for Wall Gardens
What sort of plants can you have in a wall garden? Basically anything you like, but you have to consider a plant's needs to see if such an arrangement is suitable.
For instance, plants that are territorial and want to spread out will be cramped in a pot.
Ferns
Ferns are great for wall gardens because of their lush looks. The long hanging leaves of a fern are excellent if you want to hide as much as possible from the wall behind it.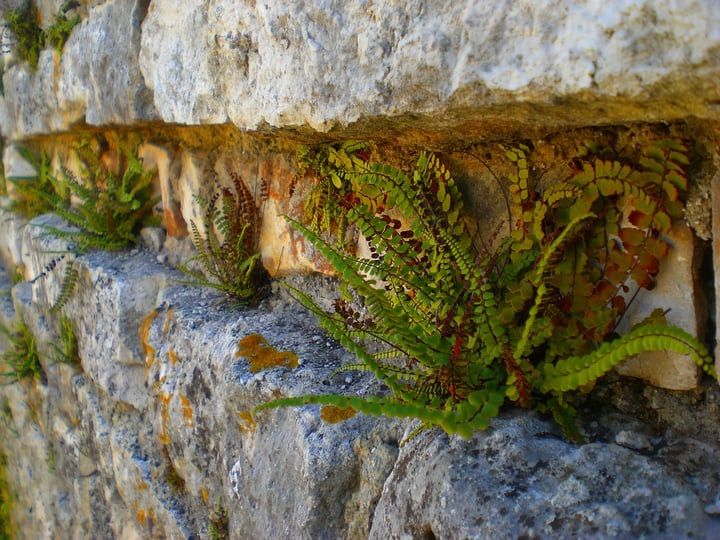 Tip: Keep in mind that ferns thrive in a shaded spot, so don't let them wither under a full sun.
Vines
Vines are a great choice if you don't have much time to care for all your plants. Vines like ivies or philodendrons are low-maintenance plants.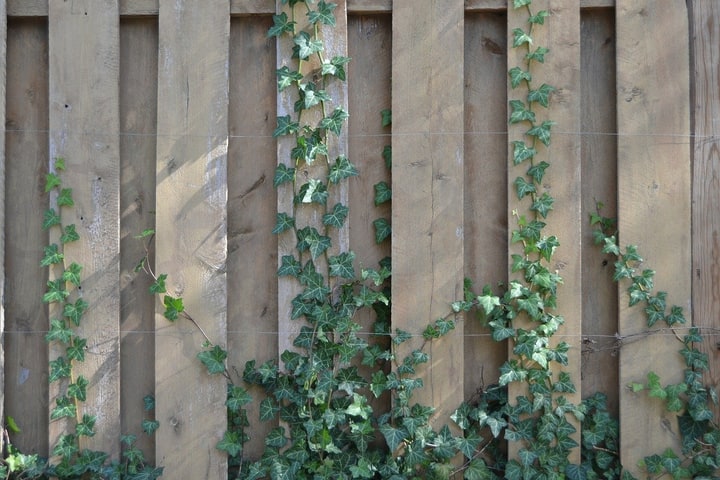 They have shallow roots so they don't need much soil and left to themselves they will creep their way to cover the whole wall.
Tip: If you don't want to repair the old fence, just cover it in vines.
Succulents
Succulents are also hardy low-maintenance plants so you could try creating a walled garden with some of them, preferably some that produce colorful flowers.
Echeveria or sedeveria are real show-stoppers with their delicate patterns and colors, or you might want to try Crassula ovata, aka the Money tree.
It doesn't really grow money, but it will make your house look like a million bucks.
Bromeliads
Bromeliads are ideal for wall gardens because they need little soil to grow and they have beautiful long-lasting flowers.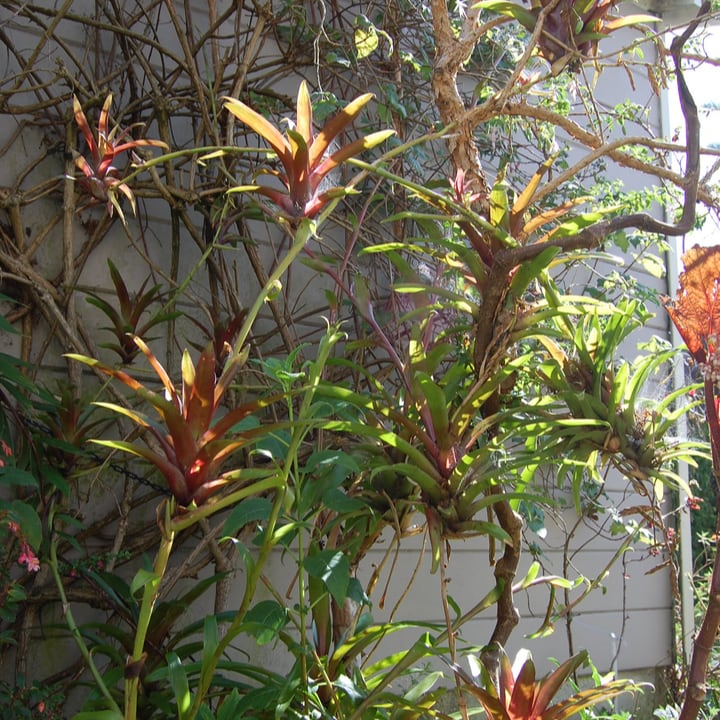 Petunias
Petunias enjoy a sunny spot and will transform a white wall into a riot of colors, not to mention the delicate smell.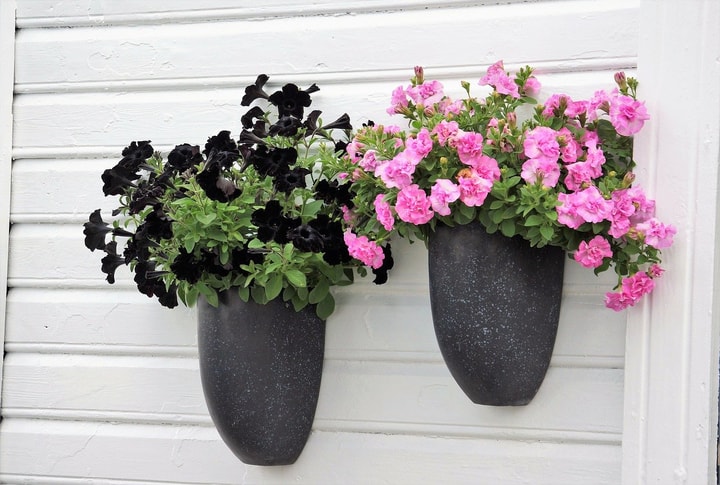 Tip: They're very low-maintenance, but make sure they have moist soil to grow in.
Edible Plants
Edible plants are very popular for wall gardens, especially herbs. They need little space and you can grow all the herbs you need in your kitchen on just a few shelves lined with pots.
Herbs do well indoors so you can have fresh parsley or basil even in winter.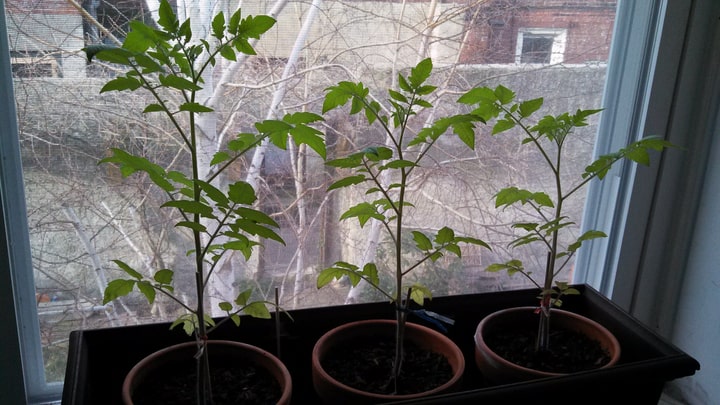 If you have an outside wall garden you can grow lettuce and radishes in spring, green beans or patio tomatoes in summer, and some kale in the fall.
Common Wall Ideas for Gardens Questions
If you're just starting out, the prospect of creating your own wall garden might seem a bit daunting. But don't worry, it's easier than it seems.
Here are a few of the most common problems beginners wonder about.
Go Green or Go Home
Or go green in your home? For someone who truly loves gardening, there's no such thing as having too many plants.
Having a wall garden (or several) offers you the opportunity to grow a greater variety of plants and liven up an underused space.
You can build wall gardens yourself or buy vertical planters from the store, that's less important.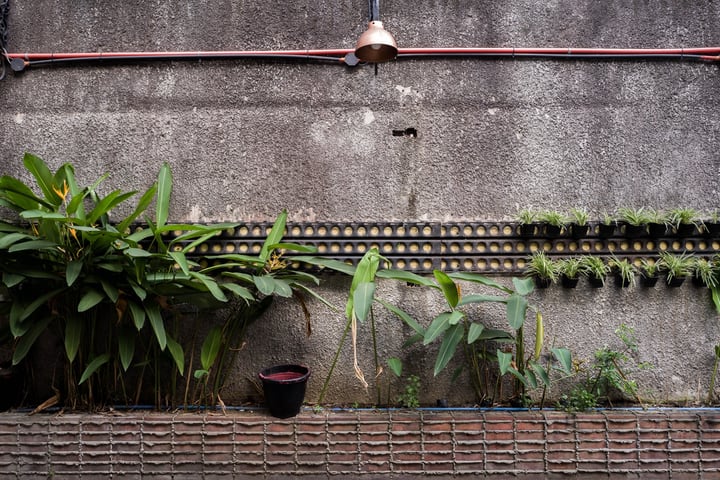 What matters is what you grow in your wall garden and how happy it makes you.
If you have any more questions about wall gardens, don't hesitate to let us know. Drop us a comment below or use the contact form to reach out. Happy wall gardening!