Vertical gardening is a unique way you can take advantage of the vertical space you have in your garden. You can install vertical flower beds, or use hanging containers to display them on walls or fences. If you are growing ivy or other climbing plants, trellises are also a great addition to your vertical garden.
Vertical gardens are beneficial since they take up less space and they are also easier to harvest and maintain. Just like everything else in life, though, they can't be perfect.
If you want to grow a thriving vertical garden, you must make sure your plants are placed within reach. You'll also need sturdy support and a wall that has access to plenty of sunlight.
Once you've checked off all those boxes, buckle in and get ready, because you're in for the time of your life!
Best Plants for Vertical Gardens
One of the most important aspects of a vertical garden is the plants you choose to grow in it. The type of plant you use will vary based on what you are trying to accomplish, along with the climate in your area.
Are you looking to grow an edible garden, or is the aesthetic aspect more important to you? Is the area you are growing in exposed to plenty of light, or is it in a shaded area?
All of these are important points to consider and will make a marked difference in what plants you choose. Here are some of the most popular plants to grow in vertical gardens:
Edible Plants
Edible plants such as herbs like basil and parsley are a great option for vertical gardens. If you have a small area to plant in, these are also ideal since they don't take up much space.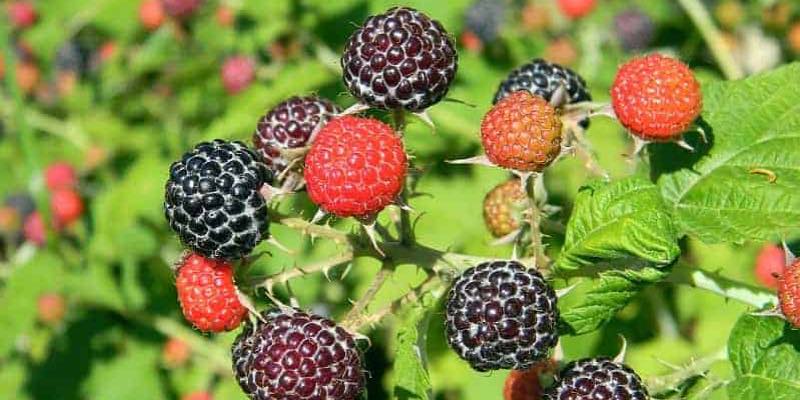 They can be grown rather quickly and don't require a ton of upkeep overall. We love edible vertical gardens here at Planted Well because they are functional and pretty – a two-for-one!
Ferns
If you're looking for a showstopping vertical garden, ferns can definitely fit the mold for you. In a vertical garden setup, the leaves of the ferns hang over the edges of the vertical frame, making for a lush, forest-like look.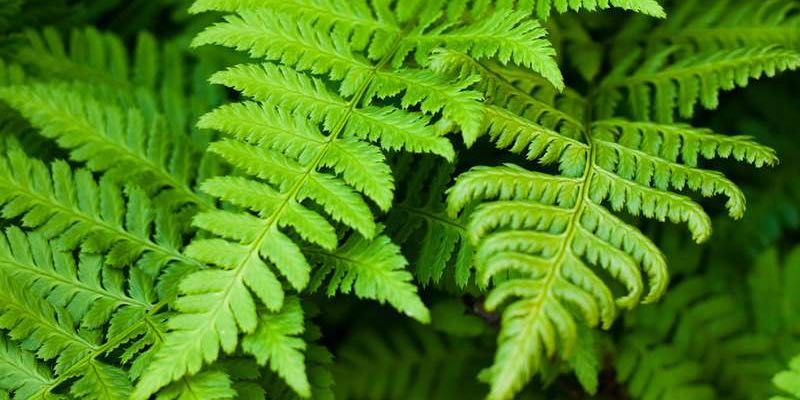 This is a wonderful way to spruce up the look of a wall, and can even serve as a divider between spaces in your backyard. If you're looking for a way to make your backyard a flora wonderland, we couldn't recommend ferns more.
Succulents
So, you want to start a vertical garden, but you don't have much of a green thumb. We get it – it's never fun to kill the plants you worked so hard to plant and take care of. Succulents are a perfect option for gardeners, no matter what your experience level.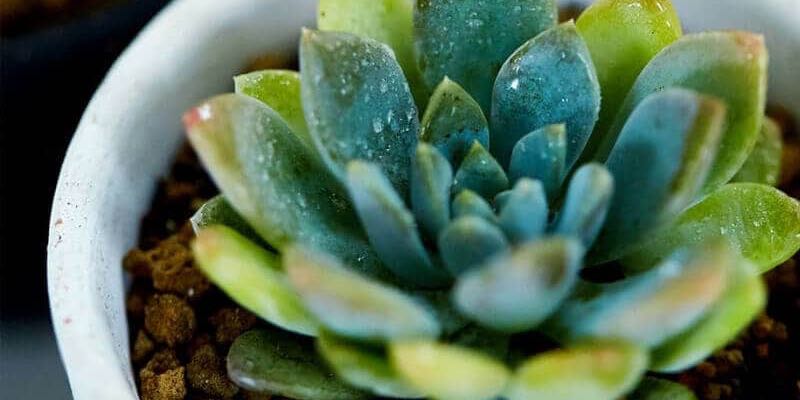 They are desert plants, which means they won't suffer if you forget to water them for a few days, and there are even options that come in a wide variety of colors, so you can really mix it up.
Unique Vertical Gardening Ideas with Images
Are you ready to start your own vertical garden? If so, we're excited to share the many options you have available to you! Keep reading for some inspiration for your vertical garden!
1. The Garden Tower
The Garden Tower is the best performing vertical gardening system because it has a lot of features. You only need an area of four square feet and you can already plant up to 50 different varieties of plants.
2. Vertical Hydroponic Gardening
You can easily rotate it for easy accessibility and sunlight. You can even make an organic fertilizer using kitchen scraps.
3. Peeking Terra Cotta Vertical Garden
This garden is easy to use, senior-friendly and can save you some water. Basically, it is the ultimate farm for rooftops and porches. Whether you are a first-time gardener or an expert gardener, you can greatly rely on its efficiency.
4. The Gutter Garden
The gutter garden is another interesting form of vertical gardening. This is a good way of using your old gutters.
5. Space Saver: Vertical Vegetable Garden
It has a similar look of a window box. In installing the gutters, always ensure that it has adequate space between them so that the sunlight can reach the plants.
6. Gutter Vegetable Garden
Holes at the bottom are very important for proper drainage. This can help in preventing water from being clogged up and it can reach to the bottom.
7. Upcycled Pallet Hanging Garden
Hanging pots are the simplest form of vertical gardening. All you need are several containers or pots. Just fill them with soil and put some holes on the bottom. Place it on the wall facing the sun. Install some fencing or a pallet for added support.
8. Hanging Grid Garden
When creating your own garden, it is essential to have adequate support so that it can withstand harsh weather conditions.
9. Vertical Bottle Garden
Turn another person's trash into a vertical garden. Load some soil into empty plastic soda bottles and hang them on the wall. You can instantly have an herb garden. Although, some of these plants may not reach its full size since it is planted in a small container.
10. Stair Step Vegetable Garden
This a minimalist style of a vertical garden and is perfect for any space. You can grow any varieties such as herbs, flowers or vegetables. These cedar boxes can be tailor-made to fit a wall or a fence.
11. Hanging Basket Garden
If you have unused items such as baskets in your home then you can use them for your DIY vertical garden. Just buy some herbs and colorful flowers and enjoy making it!
12. Traditional Hanging Planters
With hanging pots, you cannot only save some space but you can also create an avalanche of colors. It's an easy and ingenious way of displaying annual flowers on your doorstep.
13. Trellis Planter Holder
Want to turn your boring window into an interesting one? If so then why not hang trellis on them and attach some planters. This is ideal if you have a child who loves to take the leaves of your plants.
14. Pallet Planter
This is a cost-effective way of creating a vertical garden. Pallets are very useful in your garden. You can turn them into benches, planters, pot holders, raised beds, and others.
Regardless if you have a small space, you can still grow different varieties of plants such as herbs, ornamentals, and even succulents.
15. Photo Frame Succulent Gardens
If you want to conceal your ugly fence then use succulent gardens. Just recycle your old picture frames and plant them with colorful succulents.
16. Checkerboard Edible Garden
By stacking numerous crates, you can instantly create a vertical garden. Even if you are living in a highly urbanized neighborhood, you can still create your edible garden.
17. Pipe Vertical Garden
Like gutters, pipes can also be recycled for growing greens. Just punch some holes at the bottom for sufficient drainage.
18. PVC Pipe Lettuce Garden
If you want to replace your old rooftop gutters then don't throw them away since you can grow veggies in them. Lettuces are perfect for gutters, pipes, and even bottles since they have shallow roots.
19. Hanging Coconut Shell Planters
Aside from empty bottles, you can also grow plants in coconut shells. You can hang them in any area as long as it gets direct sunlight.
20. Ascending Pyramid Flower Garden
Want to take this concept one step further? If so then create a pyramid garden. This is very efficient for smaller plants and flowers.
21. Privacy Fence Shoe Garden
You can create a garden and produce healthy plants even if you have a small space. These flowers are not the only ones that are colorful but also their planters.
22. Wall-Mounted Veggie Garden
With vertical gardening, you can enhance the space of your garden by growing plants vertically. This concept is not actually new. During ancient times, hanging gardens were displayed in the Babylonian towers.
23. Colorful hanging Pallet Garden
There is no doubt that most people are using wood pallets for their DIY projects. It only makes sense since this is something that you can get for free! There are a lot of cool things that you can do with wood pallets including these colorful planters.
24. Vertical Container Gardening
You can either grow a mixture of plants or a specific group of plants for your vertical garden. There are numerous choices, from herbs, veggies to succulents.
25. Vertical Vegetable Gardening Systems
Vertical gardens offer a striking aesthetic to any terrace or patio. You can either use native or exotic plants for your garden.
26. Strawberries In Mini Gutters
You don't need a deep space for growing strawberries since they can grow in shallow spaces. Using gutter planters, you can enjoy growing fresh strawberries right in your own backyard.
27. Mounted Terracotta Planters
Dress a barren wall with colorful flowers to make it more appealing. The contrast between the wall and the flowers are so amazing. This is ideal for those who have a small garden space especially those who are living in apartments.
Advantages Of Vertical Gardening
No matter where you live, you can always take advantage of the tremendous benefits of vertical gardening, hydroponics, or aquaponics. If you have not started creating one then here are the reasons why you should.
First of all, vertical gardens can help in maximizing your limited garden space. There are different techniques that you can use such as stacking raised gardens. It can help in enhancing productivity.
Vertical gardens can be used as a cover-up for ugly views. It can also give you more privacy, especially from prying neighbors.
It can help in making your plants healthier by improving air circulation. Since plants will be easier to reach then you can easily water, fertilize and harvest them. So convenient and prevents any back pains!
It can provide a WOW effect to your outdoor. Window boxes and hanging baskets can improve the visual appeal of your home.
You can enjoy more harvest. You can also increase the number of plants that you can grow in your vertical garden. Some vegetables can grow up in trellis which only takes up limited space.
Improves your health. Some studies revealed that plants can greatly improve air quality both indoors and outdoors.
They seem to look complicated but actually, they are very easy to install. Additionally, it can provide a relaxing and serene environment for your home.
Vertical Gardening Questions and Answers
Taking up vertical gardening can be a therapeutic and fun thing to do. However, if you want to do it right, you need to be sure you are asking the right questions. Here are some things we think you should consider when vertical gardening:
Final Thoughts: Vertical Gardening
Vertical gardening is an excellent DIY project. You only need some lumber and a few tools to create them. The designs are endless, from recycled soda bottles, pallets, pouches, step ladder and a lot more.
You don't have to spend a lot of money since you can utilize any unused items that can be found in your houses such as gutters, pipes, and others. So what are you waiting for, start making your vertical garden now!
Gardening is fun and best of all its not too heavy for your pocket! What's your favorite vertical gardening design? Share it with us in the comments below or send us an email to say hi!