Vertical gardening is a unique way you can take advantage of the vertical space you have in your garden. In this post, we'll bring you a selection of the best vertical garden ideas we have come across. Ready when you are!
Vertical gardens take up less space and they are also easier to harvest and maintain than a traditional garden.
The concept of vertical gardening is not new. During ancient times, hanging gardens were displayed in Babylonian towers all the time.
You can install vertical flower beds or use hanging containers to display them on walls or fences. If you are growing ivy or other climbing plants, trellises are also a great addition to your vertical garden.
If you want to grow a thriving vertical garden, you have to make sure your plants are placed within reach. You'll also need sturdy support and a wall that has access to plenty of sunlight.
Once you've checked off all those boxes, buckle in and get ready, because you're in for a lot of fun!
Best Plants for Vertical Gardens
One of the most important aspects of a vertical garden is the plants you choose to grow in it. The type of plant you use will vary based on what you are trying to accomplish, along with the climate in your area.
Are you looking to grow an edible garden, or is the aesthetic aspect more important to you? Is the area you are growing in exposed to plenty of light, or is it in a shaded spot?
All of these are important points to consider and will influence the plants you choose. With that in mind, here are some of the most popular plants to grow in vertical gardens.
Edible Plants
Edible plants such as herbs like basil and parsley are a great option for vertical gardens. If you have a small area to plant in, these are perfect since they don't take up much space.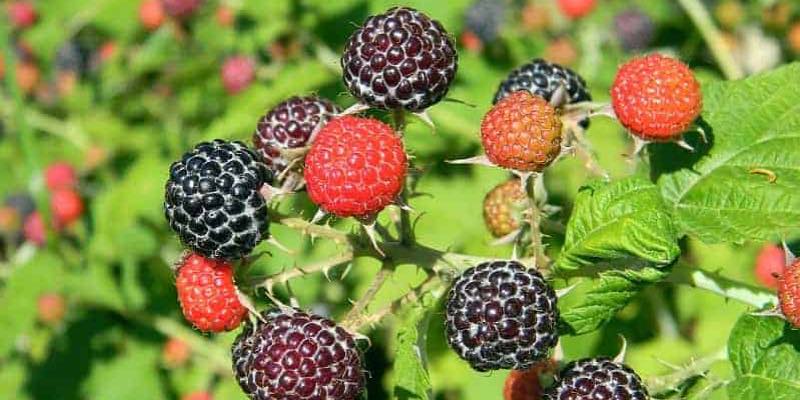 They can be grown rather quickly and don't require a ton of upkeep overall. We love edible vertical gardens here at Planted Well because they are functional and pretty–a two-for-one!
Ferns
If you're looking for a showstopping vertical garden, ferns can definitely fit the mold for you. In a vertical garden setup, the leaves of the ferns hang over the edges of the vertical frame, making for a lush, forest-like look.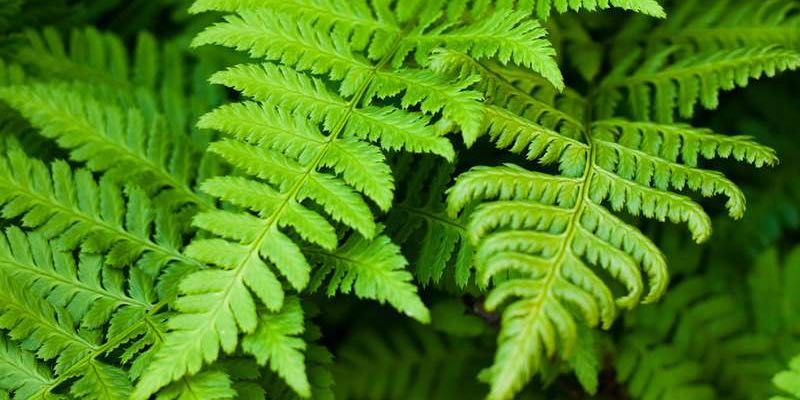 This is a wonderful way to spruce up the look of a wall, and can even serve as a divider between spaces in your backyard. If you're looking for a way to make your backyard a flora wonderland, we couldn't recommend ferns more.
Succulents
So, you want to start a vertical garden, but you don't have a green thumb (yet)? We get it–it's never fun to kill the plants you worked so hard to plant and take care of.
Enter succulents. Succulents are a perfect option for gardeners, no matter what your experience level.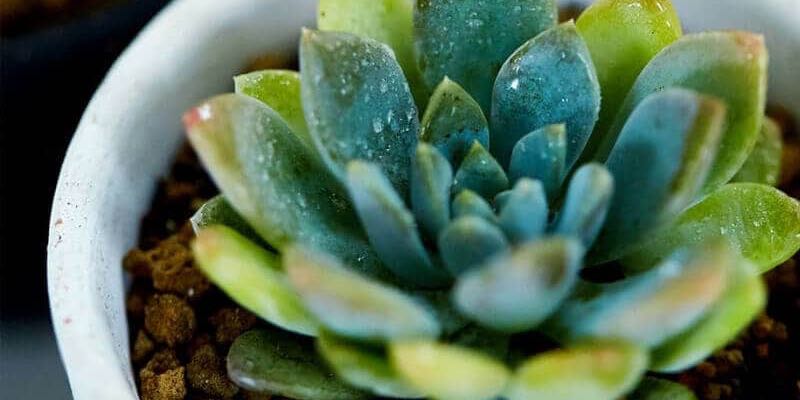 They are desert plants, which means they won't suffer if you forget to water them for a few days. Some succulents come in a wide variety of colors, so you can really mix them up as you want.
Unique Vertical Gardening Ideas with Images
Are you ready to start your own vertical garden? If so, we're excited to share with you some ideas for inspiration. As you can see, there are lots of options out there for you! Discover them now.
1. The Garden Tower
The Garden Tower is the best performing vertical gardening system because it has a lot of features.
You only need an area of four square feet and you can already plant up to 50 different varieties of plants.
2. Vertical Hydroponic Gardening
Hydroponics is an energy efficient way to grow plants vertically while also speeding up their growth.
You can easily rotate a vertical gardening hydroponic system for easy accessibility and sunlight. You can even make an organic fertilizer using kitchen scraps.
3. Peeking Terra Cotta Vertical Garden
This garden is easy to use, senior-friendly and can save you some water. Basically, it is the ultimate farm for rooftops and porches.
Whether you are a first-time gardener or a seasoned one, you can rely on this approach to vertical gardening.
Choose a good-quality, planter like this bestselling one to get started.
4. The Gutter Garden
The gutter garden is another interesting form of vertical gardening. It's a good way of using your old gutters.
Tip: While we're at it, check out our rain water harvesting guide as well as our article on using rain gutters to recycle water.
5. Space Saver: Vertical Vegetable Garden
This tiered approach to vertical gardening has the similar look of a window box and can easily be adapted to your space, whether we're talking about a bit or small nook.
In installing the gutters, always ensure that they have adequate space between them so that the sunlight can reach the plants.
6. Gutter Vegetable Garden
Gutters again! This method requites a bit more space than the ones we covered so far, though.
Holes at the bottom of the gutters are very important for proper drainage. This can help in preventing water from being clogged up.
7. Upcycled Pallet Hanging Garden
Hanging pots are the simplest form of vertical gardening. All you need are several containers or pots. Just fill them with soil and put some holes on the bottom.
Place the pots on a wall facing the sun. You may want to install some fencing or a pallet for added support.
8. Hanging Grid Garden
Here's another take on hanging pots, and one that looks wonderful in an understated way.
When creating your own vertical garden, it is essential to have adequate support so that it can withstand harsh weather conditions.
9. Vertical Bottle Garden
Turn another person's trash into a vertical garden. Load some soil into empty plastic soda bottles and hang them on the wall. This way you can easily create a herb garden.
Bear in mind though that not all plants will reach their full size in this arrangement, since they are planted in a small container.
10. Stair Step Vegetable Garden
This a minimalist style of a vertical garden and is perfect for any space. You can grow any varieties such as herbs, flowers or vegetables.
Cedar boxes can be tailor-made to fit a wall or a fence. You can choose different types of wood, too. Just make sure they're resistant.
11. Hanging Basket Garden
If you have unused items such as baskets in your home, why not use them for your DIY vertical garden?
Just buy some herbs and colorful flowers and enjoy making it!
12. Traditional Hanging Planters
With hanging pots, you not only save space but you can also create an avalanche of colors. Take this example for inspiration.
It's an easy and ingenious way of displaying annual flowers on your doorstep.
13. Trellis Planter Holder
Want to turn your boring window into an interesting one? If so, then why not hang trellis on them and attach some planters.
This is ideal if you have a child who loves to pluck the leaves of your plants just for fun.
14. Pallet Planter
This is a cost-effective way of creating a vertical garden. Pallets are very useful in your garden. You can turn them into benches, planters, pot holders, raised beds, and more.
Whether or not you have a small space, you can still grow different varieties of plants such as herbs, ornamentals, and even succulents.
15. Photo Frame Succulent Gardens
Got an old fence that you don't feel like repainting or replacing? Try a photo frame succulent garden like this one.
Just recycle your old picture frames and plant them with colorful succulents. If you don't have any old frames, you can easily make sure using whatever wood you can find.
16. Checkerboard Edible Garden
By stacking numerous crates, you can instantly create a vertical garden. Even if you are living in a highly urbanized neighborhood, you can still create your edible garden.
You can make this one as tall or as long as you want. But make sure there's enough ventilation for the plants.
17. Pipe Vertical Garden
Like gutters, pipes can also be recycled for growing greens. Just punch some holes at the bottom for sufficient drainage.
Modern pipes weigh less than old ones and you can easily hang them from a fence, like in the example above. Older types of pipes are a bit harder to handle.
18. PVC Pipe Lettuce Garden
If you want to replace your old rooftop gutters then don't throw them away since you can grow veggies in them. Think something similar to this example.
Lettuces are perfect for gutters, pipes, and even bottles since they have shallow roots.
19. Hanging Coconut Shell Planters
Aside from empty bottles, you can also grow plants in coconut shells. You can hang them in any area as long as it gets direct sunlight.
This is idea for small indoor gardens and it's one of the most environmentally-friendly entries on our list. We just love it!
20. Ascending Pyramid Flower Garden
A pyramid garden is very efficient for smaller plants and flowers. It looks pretty amazing, at least according to our taste.
You can construct this from wood and adapt its size to the space you have available and the plants you want to grow in it.
21. Privacy Fence Shoe Garden
As we keep repeating, you can create a garden and produce healthy plants even if you have a small space. These flowers are not the only ones that are colorful–just look at their planters!
When it comes to vertical gardening, you can get very creative and reuse all sorts of items you have in your house.
22. Wall-Mounted Veggie Garden
But if you're looking for something more elegant, here's another vertical gardening concept for you.
Remember that a vertical garden has an aesthetic value–with it you can enhance any part of your backyard or garden.
23. Colorful Hanging Pallet Garden
Many people are using wood pallets for their DIY projects and that's because these items are handy and easy to adapt.
There are a lot of cool things that you can do with wood pallets including these colorful planters.
24. Vertical Container Gardening
You can either grow a mixture of plants or a specific group of plants for your vertical garden. There are numerous choices, from herbs and veggies to succulents.
Whatever your choice, you can bundle them all up into containers like in this example and create a privacy wall in the process!
25. Vertical Vegetable Gardening Systems
Vertical gardens offer a striking aesthetic to any terrace or patio. You can either use native or exotic plants for your garden.
But remember that you can keep things simple, like in the example above. If you're new to vertical gardening, starting small is a good idea.
26. Strawberries in Mini Gutters
You don't need a deep container for growing healthy strawberries since they can grow in shallow ones.
Using gutter planters, you can enjoy growing fresh strawberries right in your own backyard.
27. Mounted Terracotta Planters
Dress a barren wall with colorful flowers to make it more appealing. The contrast between the wall and the flowers can be amazing. Here's one example to show you what we mean.
You can add even more variety by choosing pots of different colors or alternating sizes. Be creative!
28. Colorful Cloth Vertical Garden
Got some old dresses or pants that you don't plan on wearing ever again? Like something that your ex gave you?
Well, why not use them as containers for a hanging vertical garden like in this image? It's a great idea for herbs and lightweight plants.
While you may be tempted to use waterproof cloth, it's better to choose materials that allow any excess water to drip. Also, place your vertical cloth garden where it's safe from strong winds.
29. Black Plastic Vertical Garden
Plastic containers are cheap and easy to find, and you arrange them like in the image below to create a vertical garden on your balcony.
When it comes to the color of the containers, black is a safe choice for all settings and creates a nice contrast with the foliage of the plants. But if you want to try other colors, go ahead!
30. Tiny House Front Vertical Garden
This creative house front vertical gardening idea is one of our favorites. It can add a special touch to an otherwise not very appealing facade. The faded red wall creates the perfect background for the 3D containers.
Tip: You can always adapt this to your own outbuildings. For example, you can recreate the arrangement on a smaller scale for your shed, garage, or outhouse. Lots of possibilities, really!
31. Wooden Vertical Garden
Creating a wooden frame to display your vertical garden creates a beautiful interplay of textures and hues, especially when you add in a brick wall, like in the image below.
Vertical gardening ideas incorporating wood are timeless and, according to us at least, worth the effort and the expense.
If you plan to recreate the example above, make sure the dividing frame provides good support for the plants so they don't fall over.
32. DIY Vertical Apartment Planter
Don't have all that much space? No problem. Here's a smart vertical gardening idea you can use to grow herbs, cherry tomatoes, and small plants. All you need are some dependable plant supports and a well-lighted window.
The example above uses aluminum pots, but you can experiment with other types of plant pots as well. Make sure you choose lightweight ones, for obvious reasons.
33. Vertical Bok Choy Garden
Did you ever grow Chinese cabbage? You can start now with this vertical gardening idea. You'll need a grow bag or a similar container you can make out of an old sackcloth.
Notice how in the example above side holes enable the plants to grow out of their container. This allows them to get the sun they need while saving space. Pretty clever, right?
34. Galvanized Steel with Pot Inserts Vertical Garden
When it comes to vertical gardening, galvanized steel can be your friend, especially if you want to create a garden that stretches over a long wall, like in this example.
For this idea, you may have to get someone good at wielding to help you put the steel frame support ready for the pots. We think it's worth the effort as this frame can outlast the plants themselves by, well, decades!
35. Aquaponic PVC Pipes Vertical Garden
Aquaponics and vertical gardening go great together. One of the easiest ways to combine the two is to use aquaponic PVC pipes as a support for your plant pots like in the example below.
With this setup, the roots of the plants get the nutrients they need to in a system that continuously circulates water. Benefits include faster plant growth and higher yields. Another benefit is efficient use of resources.
36. Minimalist Indoor Wall Vertical Garden
Adding a vertical wall garden to your kitchen and dining area can transform the room that probably gets the most use in your house. Here's a very stylish example to see what we mean.
The white wall creates a beautiful contrast with the greenery. Notice also how different plants are arranged in layers to add texture and a unique feel to the wall.
37. Outdoor Full Wall House Vertical Garden
If you're building a new house, you can go big on vertical gardening, like in the image below. You can cover an entire wall with evergreens or other plants adapted to your climate.
The important thing to remember about this design is that you need to ensure the watering system does its job without water leaking inside the house or on other surfaces and cause unintended damage.
38. Front Door Succulent Vertical Garden
Imagine how your visitors will feel when they are greeted by a vertical wall of succulents and other plants. You could keep them waiting at the door for hours, they wouldn't mind it!
For this vertical gardening idea, we suggest you choose plants based on how much direct light is available. Succulents are a dependable choice as they like the sun. For other plants, this setup may offer too much light.
39. Solar Aquaponic Vertical Garden
We mentioned aquaponics before. Now here's a futuristic design that takes advantage of solar panels to power up the water flow, creating a self-sustaining system.
This example may be too big and experimental for most households, but you can take its core principles and adapt them to your needs. You can use smaller panels and a smaller water container.
Advantages of Vertical Gardening
No matter where you live, you can always take advantage of the tremendous benefits of vertical gardening, including hydroponics or aquaponics. Here are some of the reasons why you should.
Vertical gardens can help maximize limited garden space. There are different techniques that you can use such as stacking raised gardens.
You can use vertical gardening as a cover-up for ugly views. It can also give you more privacy, especially from prying neighbors.
It can help make your plants healthier by improving air circulation. Since plants will be easier to reach, you easily water, fertilize and harvest them. Say goodbye to back pains!
It can give your outdoor space a WOW effect. Window boxes and hanging baskets can improve the visual appeal of your home.
You can enjoy more harvest. You can also increase the number of plants that you can grow in your vertical garden. Some vegetables can grow up in trellis which only takes up limited space.
Improves your health. Some studies revealed that plants can greatly improve air quality both indoors and outdoors. And then there are also the health benefits of gardening.
Vertical gardens are easy to install. You don't have to be a master gardener to create one.
Vertical Gardening Questions and Answers
Taking up vertical gardening can be a therapeutic and fun thing to do. Many people enjoy it.
If you're thinking about picking it up, take a look at the following questions and answers that people interested in vertical gardening often tend to ask before they get started.
Creating a Vertical Garden will Transform You
Vertical gardening isn't just an easy entryway into the wonderful world of gardening, but a way to bring calm and relaxation into your life. As well as to grow plants and crops you love!
You only need some containers or similar items and a few essential tools to create your own vertical garden. As we have seen, the designs are endless and include recycled soda bottles, pallets, pouches, and more.
You don't have to spend a lot of money or time. A vertical garden usually requires less work than a conventional garden. So, what are you waiting for?
We hope you liked the ideas we shared with you. Before you get to work, tell us what's your favorite vertical gardening idea or design.
Share it with us in the comments below or send us an email to say hi! We'd love to hear from you!