A secret garden is an area in your backyard, personally designed to calm your senses and help you relax after the stresses you encounter during your day to day life. Depending on your preferred mode of relaxation, this area can be personalized to your acquired tastes.
Whether you live in an area with unlimited wilderness at your doorstep or whether you only have 3 square meters outside, creating a chill space perfect for you is easily achievable.
Creating your perfect Secret Garden
In choosing a spot for your garden, select an area where you feel comfortable sitting or even laying. Picture what you will be doing during this time, whether that be reading a book, watching a movie, painting or hanging with friends, this will help when creating the perfect design.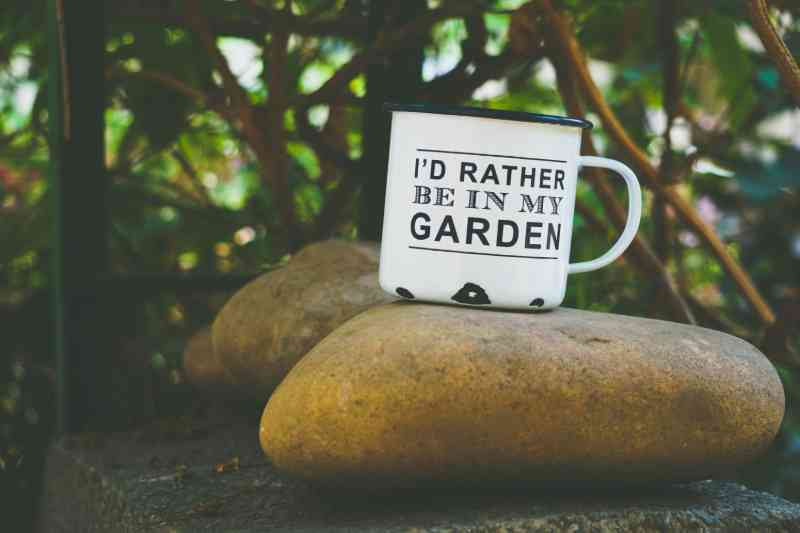 There are many aspects to think about when developing your ideas, such as the layout, furniture, color schemes, lighting, and decor. For instance, choosing colors that you find calming, as this brings a relaxing ambiance.
Choosing the aesthetics for your Secret GArden
Being out in nature is highly beneficial to humans, especially psychologically as it is believed that nature plays an important role in healthy human development. Therefore filling your secret garden with plants, bushes or even ornaments of wildlife, will create a refreshing natural space.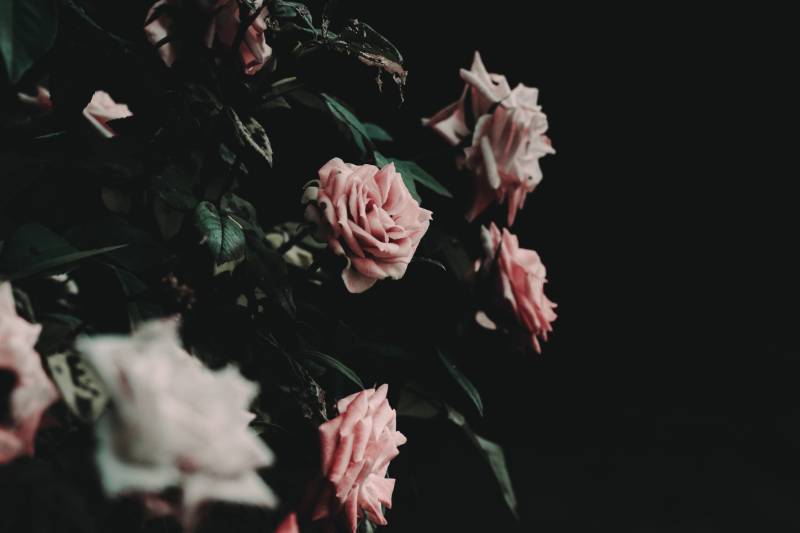 A mix of various plants is a great way to create a diverse area which, if you're lucky, may even attract some local wildlife. Roses, violets, and wisteria will attract butterflies and bees, whilst fruiting bushes and trees attract birds.
Start with Landscaping your Secret Garden
Before placing your plants, you can build a rocky landscape to make a foundation for your secret garden. You can find rocks from the local forested areas or buy them from garden centers.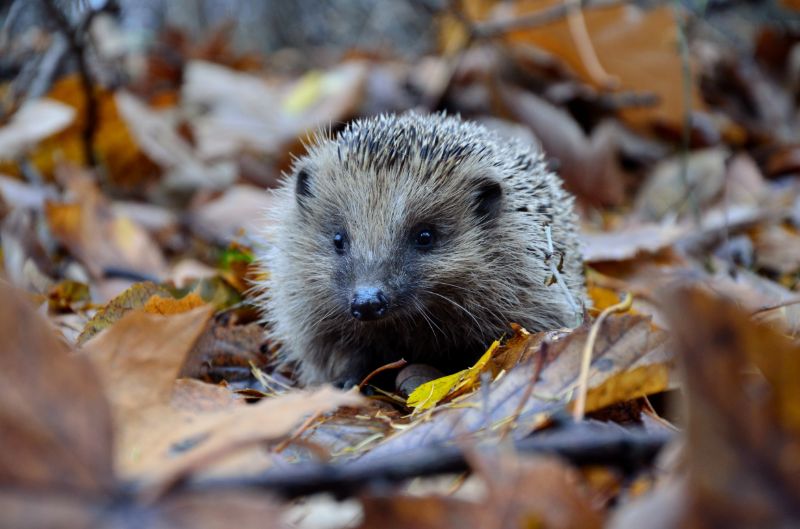 Various sizes are great as they can be used to create small paths, be arranged into artistic structures or even used to help stabilize plants as they grow. Installing structures such as fences or a pergola can make your garden more formal.
Picking your Plants
Choosing the right vegetation is essential in creating your perfect garden. Growing larger bushes or plants is a great way to enclose the area and make it feel cozy, depending on your resource and space availability.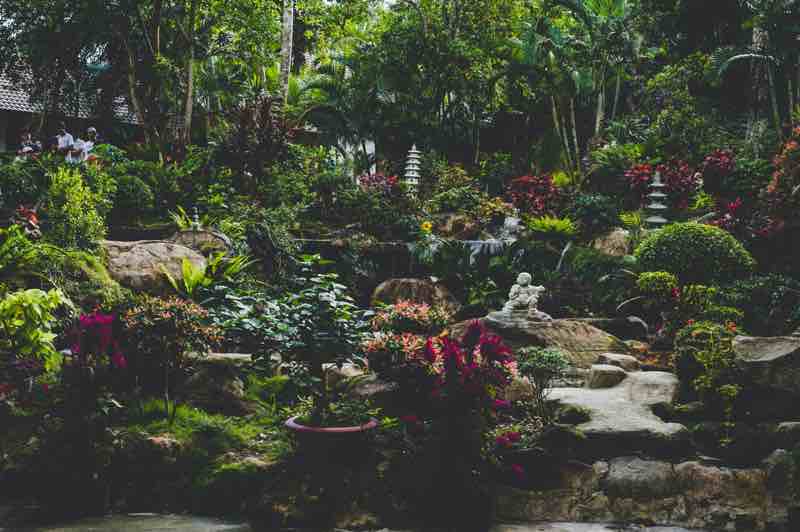 Then, place some smaller plants around the bushes and in the more open spaces. Climbing plants are good to arrange around the fences or ornaments as they will overgrow them and create a more natural-looking space. Ivy, violets, wisteria, roses, and jasmine are great climbing plants to install.
Complete your secret garden with a flagstone path. This will make you feel that you are actually entering a different place. Plant any type of crawling flowers on the sides of the gate or on the trellis to give it that magical touch, such as honeysuckle, morning glories, sweet peas, and others.
Match your Decor
Finish your garden by creating your chill space, this is where you and your guests will be sitting to enjoy the relaxing vibes. Include some benches or seats that match your decor, then chuck in some pillows or beanbags to maximize your comfort.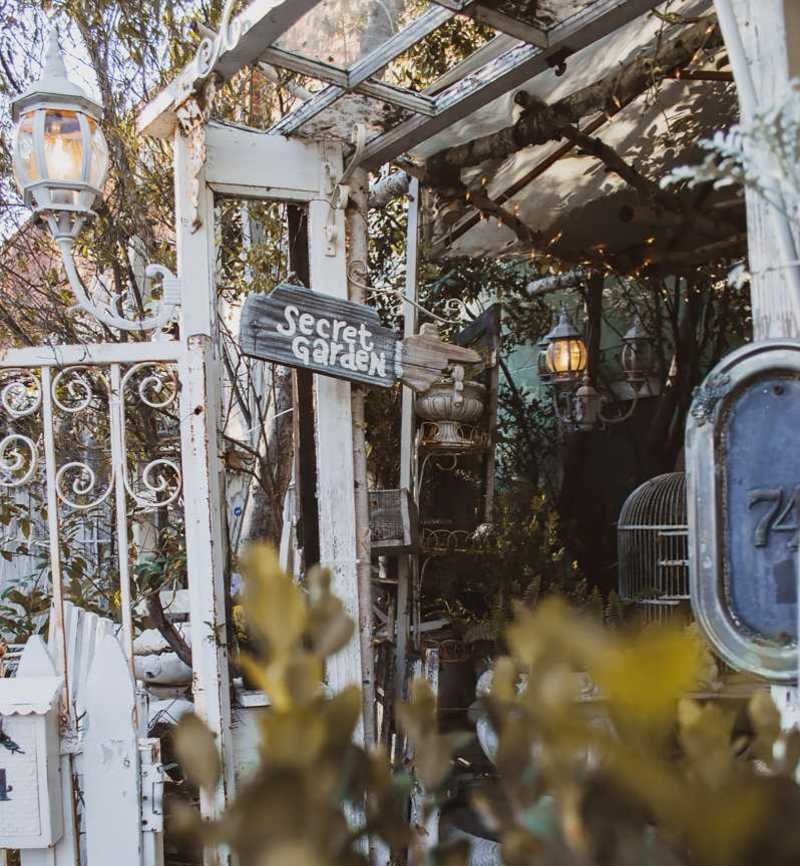 Most often you need some time to yourself. What's more, you need a place where you could be distant from everyone else and spend your time just the way you want it! Do you agree? The perfect spot for unwinding and enjoying your time is your perfect secret garden in your backyard.
If you don't already have one and need a place to relax and be yourself, then perhaps it's time you create one. Below you can discover different secret garden ideas, that have been developed to help you create your own little paradise at your doorstep!
Magical Secret Garden Designs
Various garden designs have been researched and categorized in order to give you a wide array of ideas to create your own little secret getaway.
1. Aesthetic features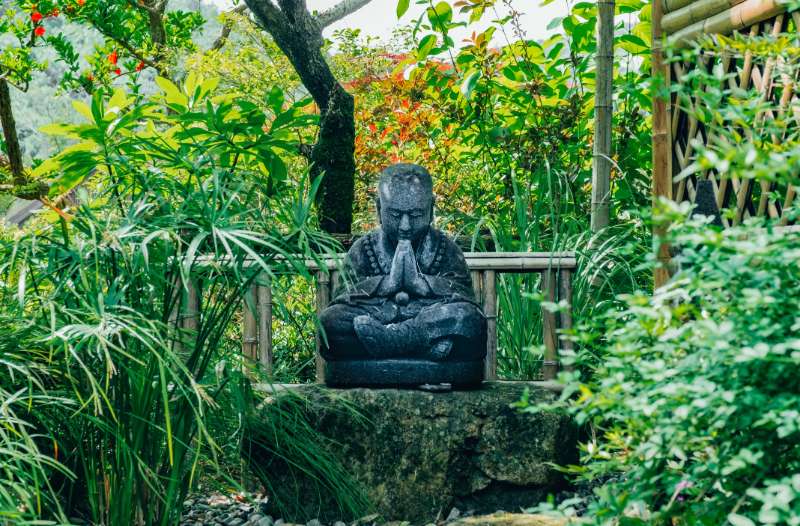 This design is built with stones and ornaments to give it a more aesthetic purpose rather than a comfy chill space. However, the sculptures and small plants give it a calming mysterious atmosphere, perfect for meditation or just to clear your thoughts.
2. Secret Garden with tunning archways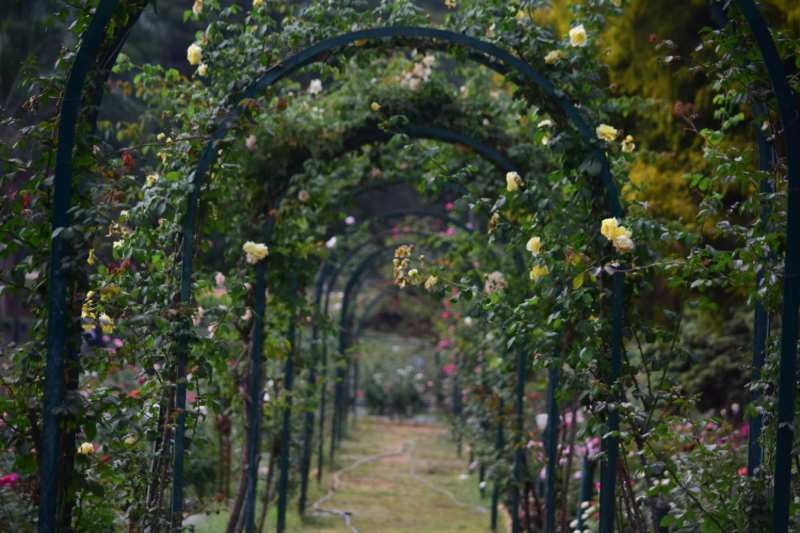 Your first impression as you walk into your garden is important, therefore creating a beautiful natural archway is perfect. Wrapping flower vines or long plants around an arc structure is a common design, or even creating an archway purely out of greenery can be beautiful too.
3. Aquatic touch Secret Garden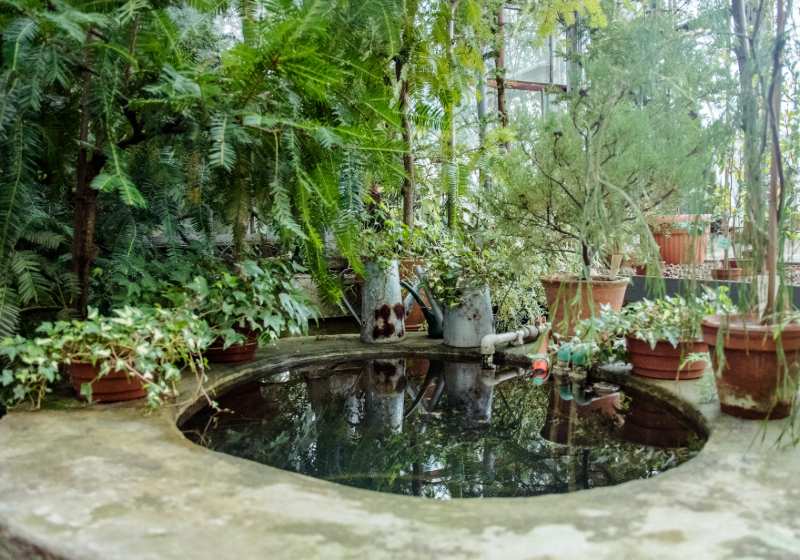 Water is the most soothing element, as it induces meditative states and relaxing vibes. This is highly beneficial to reduce anxiety and stress. Creating a small pond or placing flowing water features in your garden to finally achieve that feng shui you've been looking for.
4. Magical Fairy garden
If you prefer to chill outside during the evening, lighting is essential to add to your garden to give it that relaxing ambiance (and so you aren't sitting in the dark).
Wrapping fairy lights around your trees, bushes, plants, or ornaments, add an artistic and cute feature. Another option is to fill some empty glass jars with lights or candles.
5. Bring your comforts outside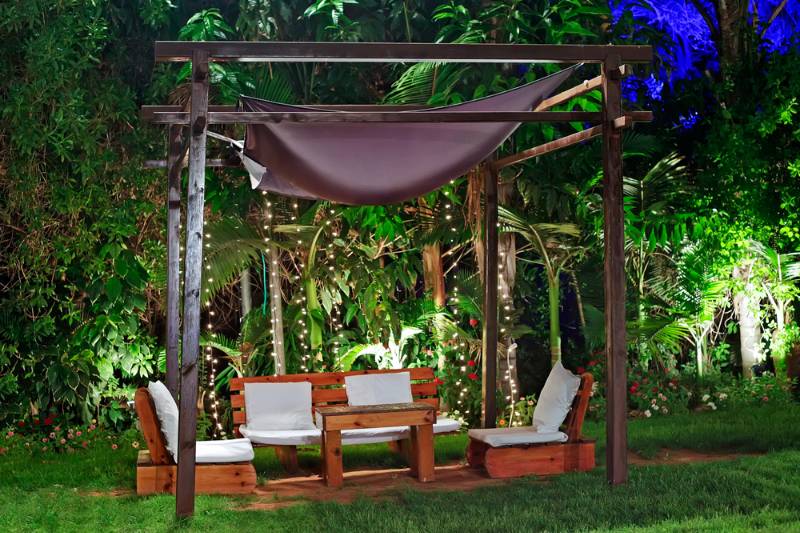 Although you are enjoying the feeling of the outdoors and nature's gifts, sometimes it is nice to have your home comforts around you. Install a gazebo and outdoor sofa and chairs set, these often come with nice big cushions and are perfect for inviting round friends. Hang some lamps or place some candles around for that nice finishing touch.
6. Quaint little corner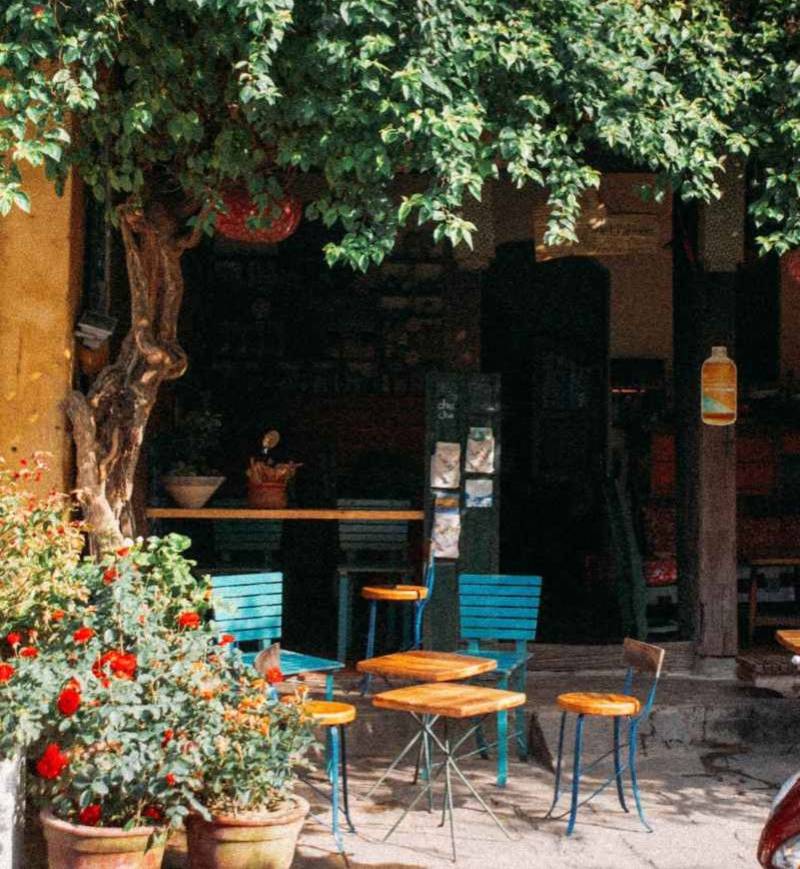 If you don't want to spend much time or money and are just looking for a small relaxing spot, then just choose a little corner in your garden and place a few chairs and a table. This gives you the space you need and also leaves the rest of your garden to grow naturally if you do not want to disturb your current greenery.
7. Converted greenhouse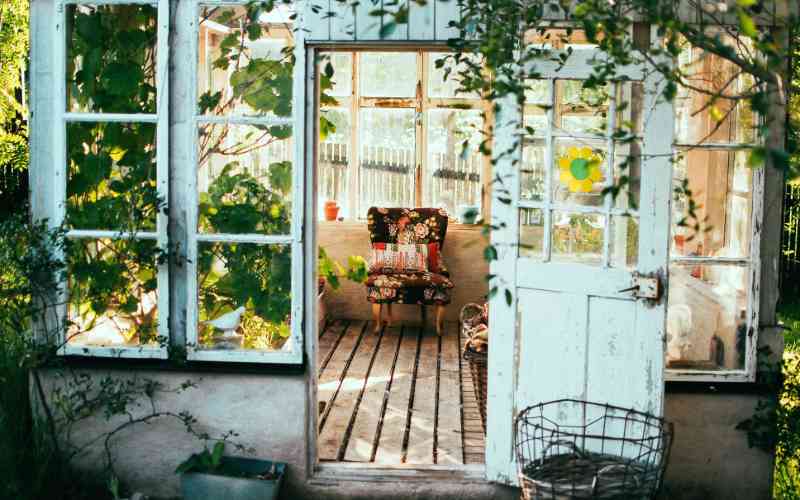 If you have an old greenhouse or a barn that's not in use, then convert it into a secret garden! This is great if you want to bring the outdoors inside. You can choose whichever design you like, either make it modern and simplistic or funky and colorful. For this you can buy some wall hangings and even hang them on the ceiling, to make your own little den.
8. Rustic Secret garden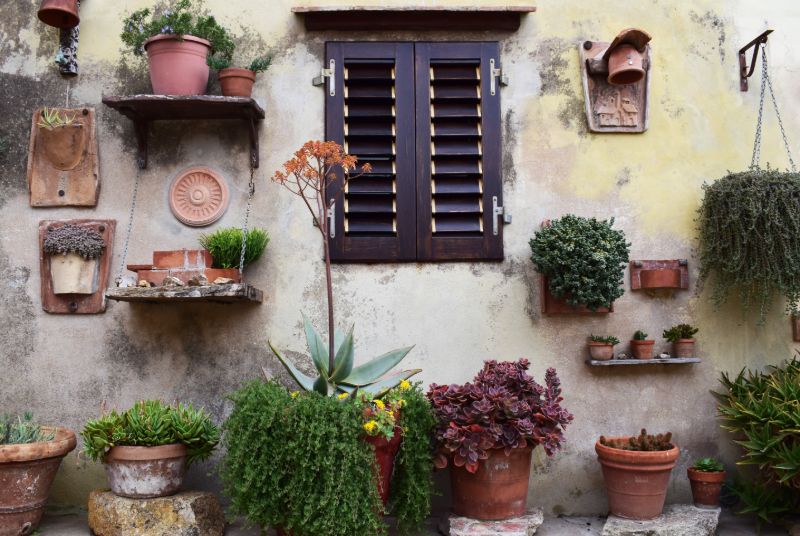 If you have some derelict walls or old broken sculptures in your current garden, then don't get rid of them! Be artistic and play around with some plants and maybe some old shed tools to create a quirky looking backyard.
9. Zen garden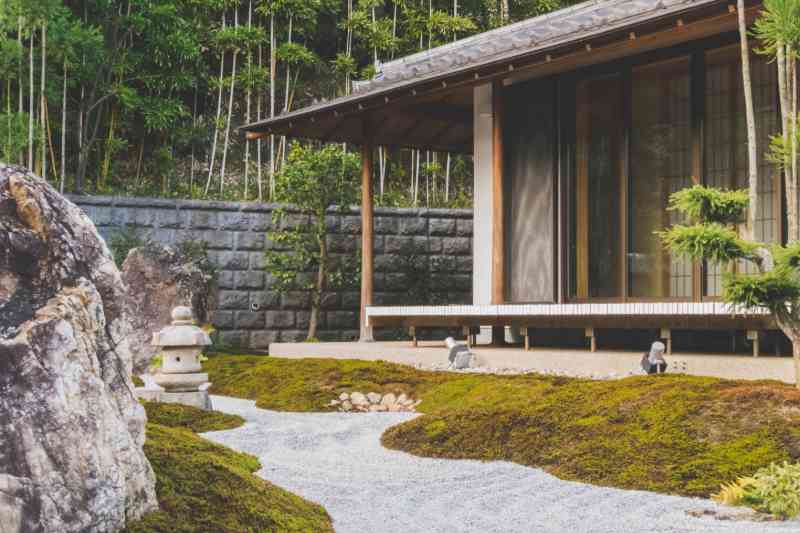 If you practice meditation or would like to start then creating a zen garden or tranquility is the place to start. Building a small patio and buying a yoga mat or some pillows will create a space for your practice.
Add some features such as a little stream or some white sand to bring that zen. Then maybe some plants such as a bonsai tree or some white lilies, it's better to keep it simplistic so as not to be distracted during your meditation. Finally, place some buddha or little temple statues to complete the look.
10. A backyard wonderland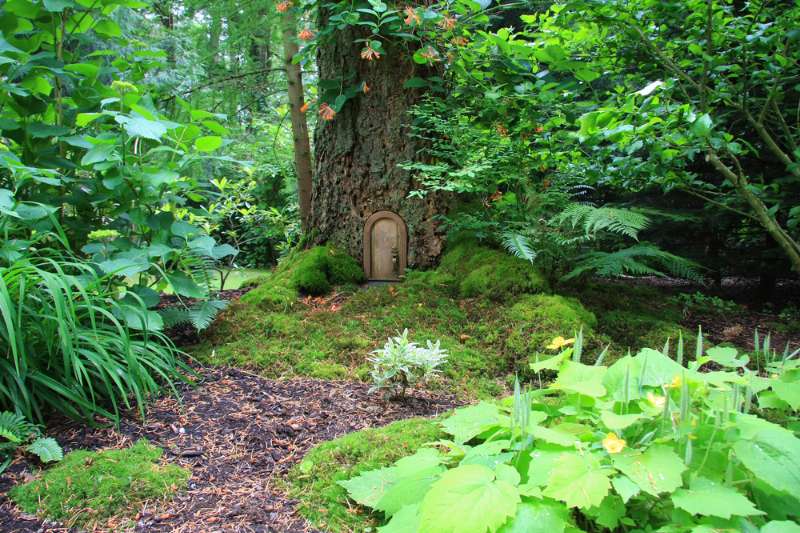 Everyone has seen the movie Alice in Wonderland and imagined how cool it would be to have your own Wonderland. Well, this is a perfect opportunity to recreate that! Buy or build a small gate and grow a bush around it for a mystical entrance.
Create a windy stone path going around your garden, place some fairy lights, a few lanterns, and maybe even a fairy door on a tree to give it that mysterious vibe. Plant some flowers or even exotic mushrooms at the sides of the path and let them scatter over. Small wooden signposts with directions painted on are also a cute touch.
11. Treehouse Secret escape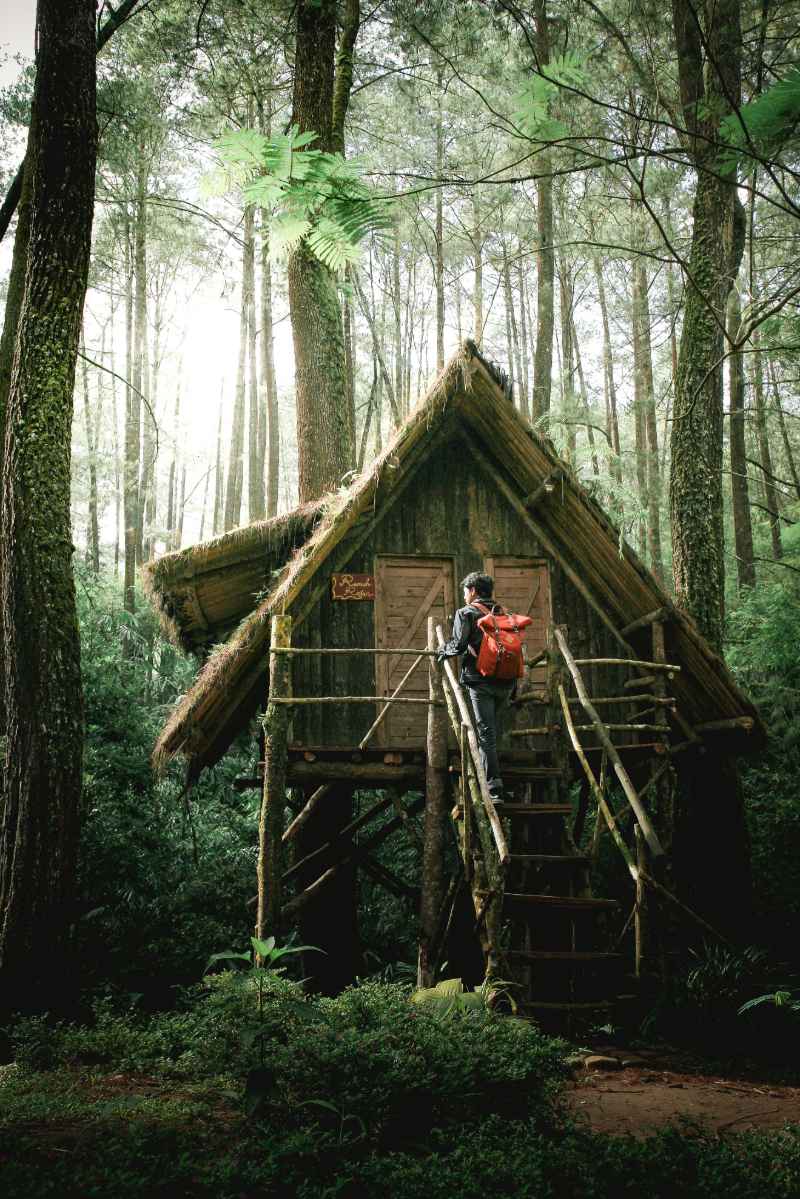 For this idea, you may need a larger garden. If you had a treehouse as a kid or always dreamed of having one, then make one in your secret garden! You can either build one yourself or buy one pre-built and then design the interior as you please.
Surround it with vegetation of your choice to give it that overgrown look and cover it in fairy lights to make it truly magical. You can also build a stone or wooden path leading up to it or even just leave the area around it natural.
12. Serenity Secret garden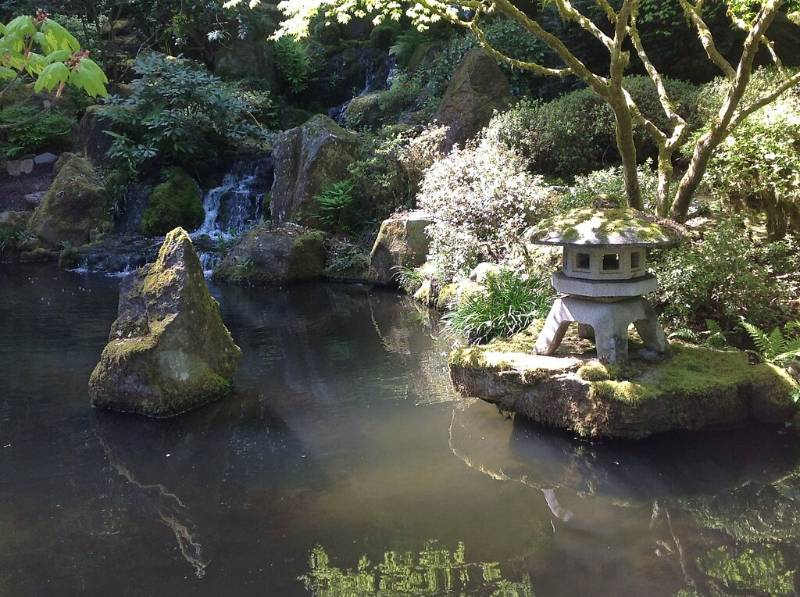 Sometimes all you need is a place of serenity. Water features are usually great for this as it brings a calming ambiance to your garden. Keep it simple but creative enough to catch your eye.
13. Modern Secret garden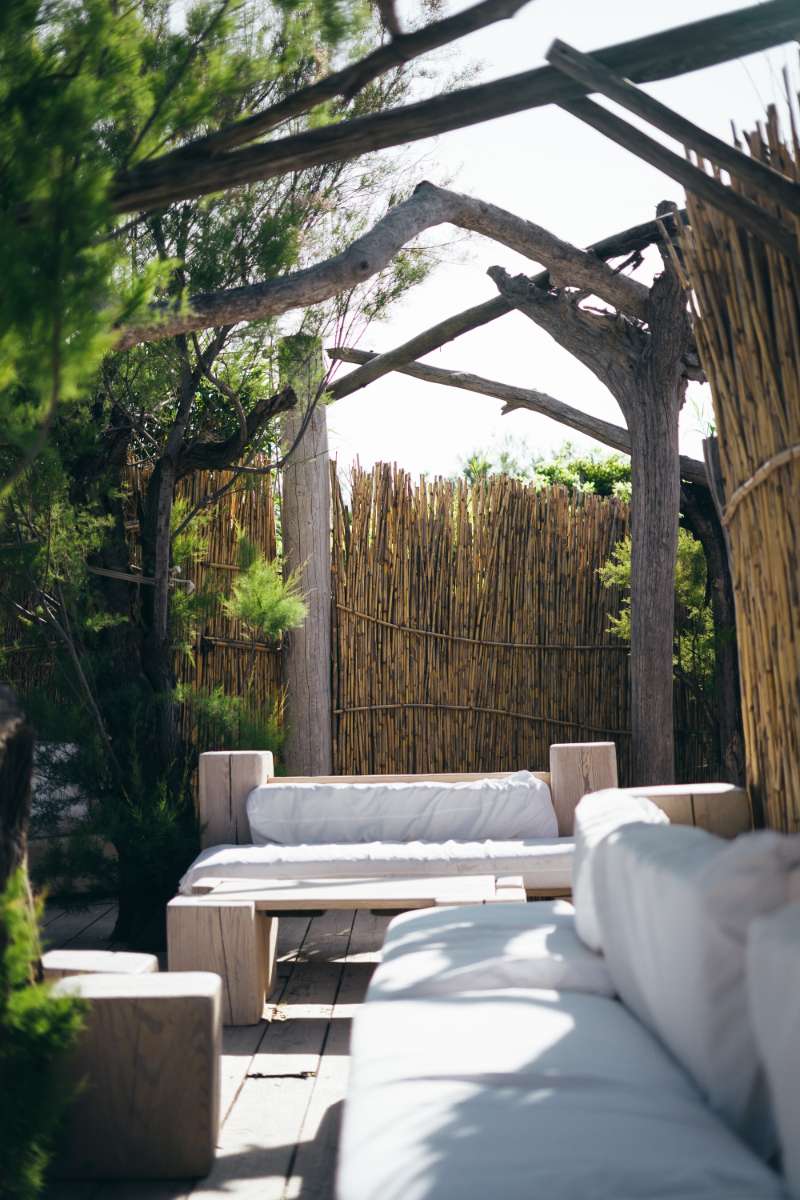 A more modernized approach is to buy or find some wooden planks and build some furniture such as sofas, chairs or tables. Then cover the sitting areas with large pillows (color of your choice).
Create a sort of roof area with beams to make it feel more enclosed. For the decor, you can hang decorations such as small lanterns, dreamcatchers or even make a birdhouse to attract some cute visitors.
14. The original Secret garden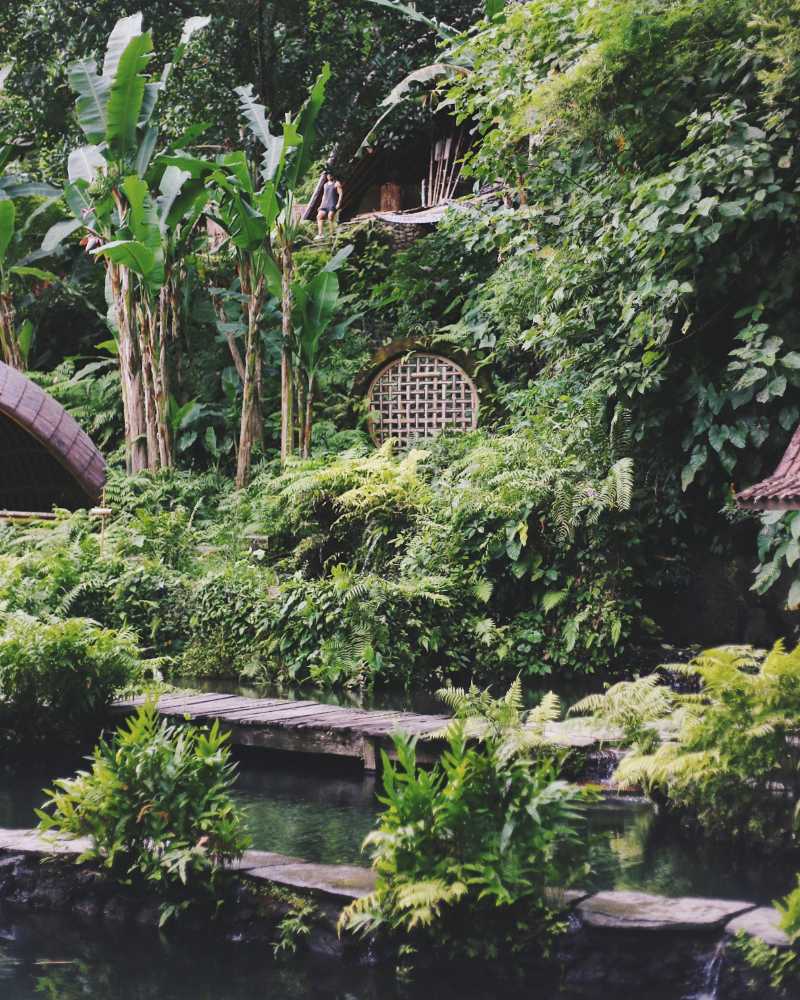 The original Secret Garden movie is about a little girl who finds a key to a small gate that unlocks to a magical secret garden in her backyard. It seems untouched and natural, with lots of lush bushes and trees, filled with paths and a stream. This is a perfect place to escape reality.
15. Traditional tea garden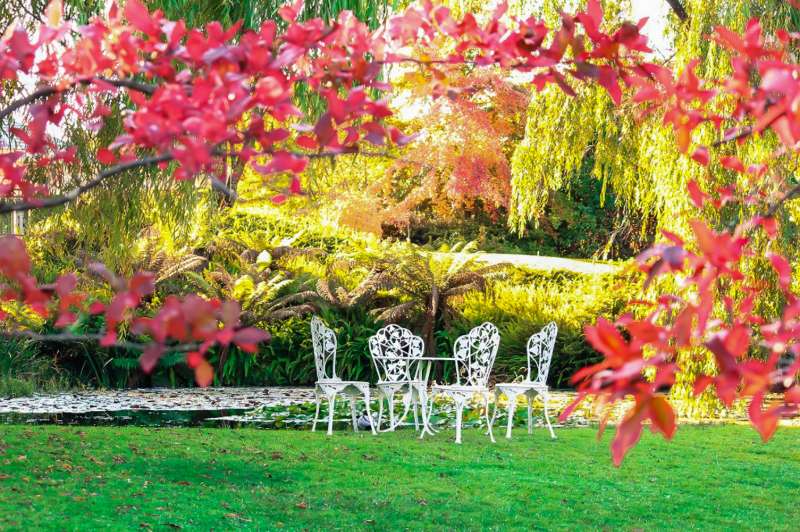 An essential British tradition, however, you don't have to drink tea and eat scones if you don't like them. Lay down some gravel, or stay on the grass and create an area for a picnic table, benches or chairs. Surround it with large plants or some trees to make it feel cozy.
16. Vintage landscaping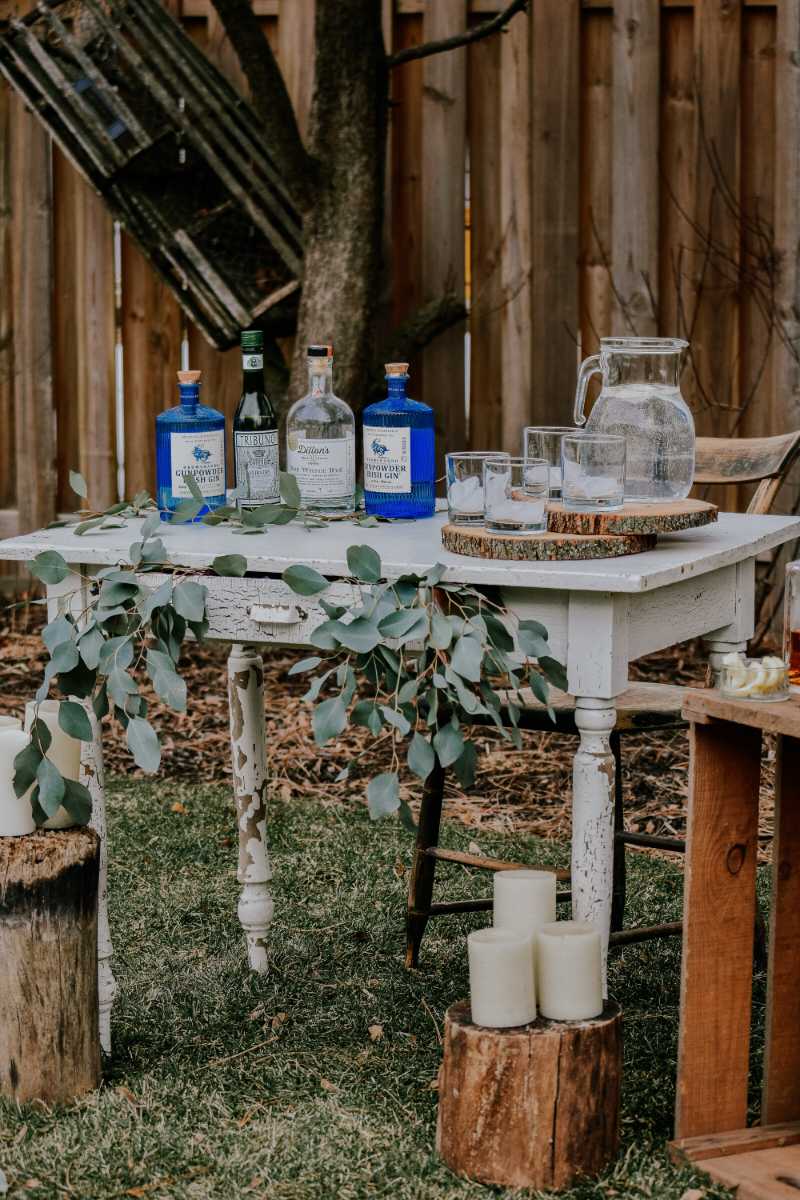 For a more vintage design shop for more antique looking things for your shabby chic garden. Upcycle old furniture that you no longer use by sanding it and painting it white.
17. Floating Secret garden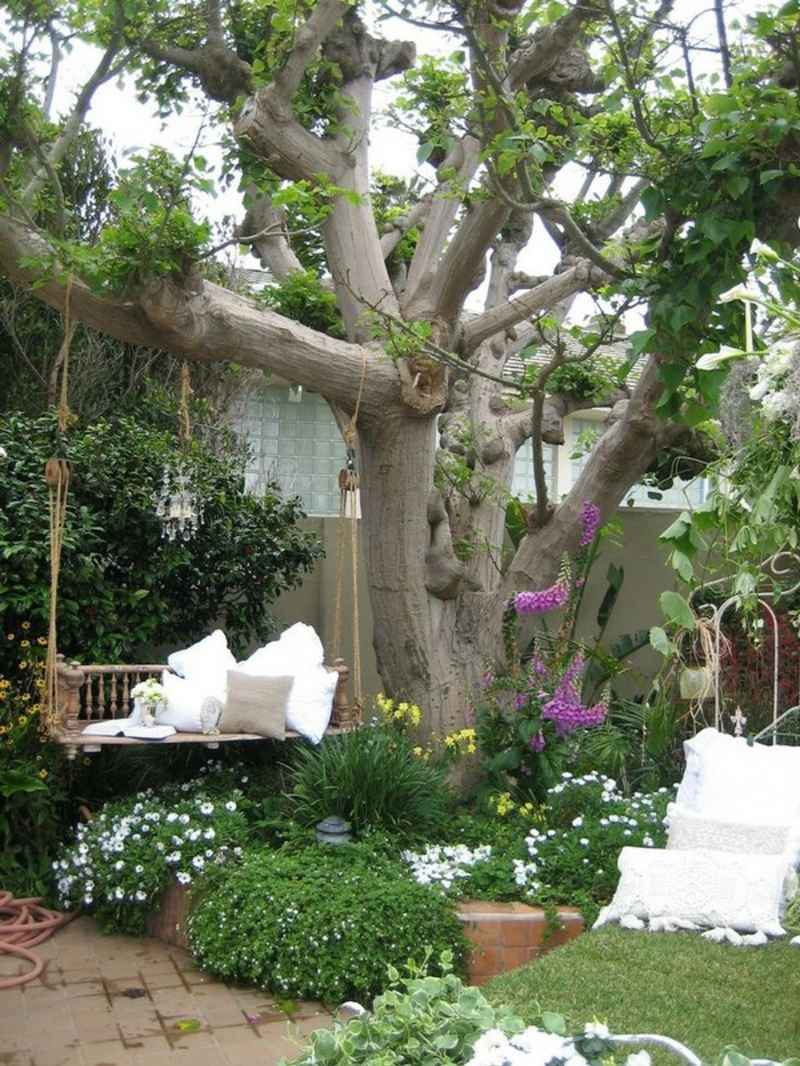 Swinging furniture is perfect for a soothing experience. You can purchase swinging benches or chairs to either hang from a tree or you can purchase them with a stand.
18. Enchanted forest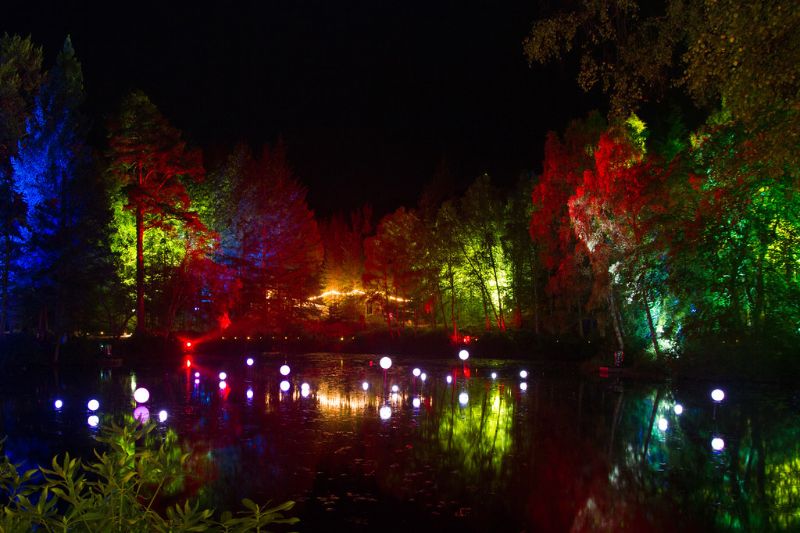 If you want something more magical, lighten up your garden to look like an enchanted forest. Placing different colored lights or lamps around your trees or bushes is the way to go. If you have a pond or small lake then put some floating lights or features on the water.
19. Old English Secret garden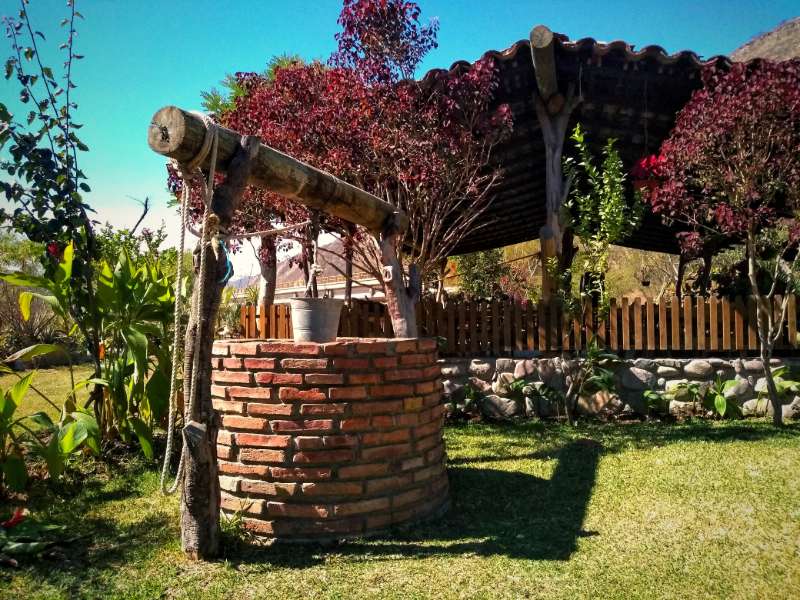 For a more traditional design, choose some more antique looking decor such as an old English looking well, some flower pots or an authentic stone wall.
20. Hammock Heaven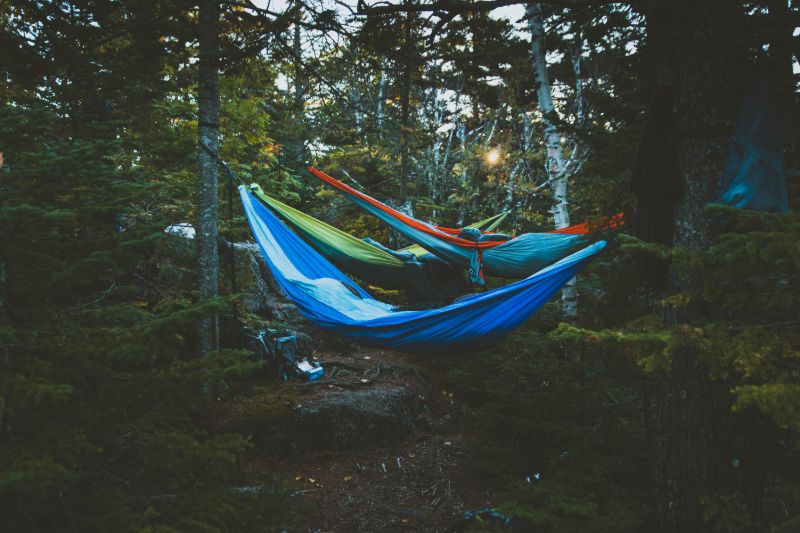 For a more outdoor nature feel, install a hammock or two and if you like a bit of fun even set up a slackline if you have space! Place a few fairy lights in the trees so when you're laying in your hammock it feels like you're looking up at the stars. For that outdoor camping feeling, you can even build a firepit.
Ways to develop your Secret garden
What could be more magical than having your very own secret garden in your backyard? When choosing your spot, it is essential to know what kind of elements you want in your garden, therefore how much space you will need.
Landscape your Secret Garden
If you already have a line of trees or bushes, then you can start by designing the layout. A divider or fence, regardless if it's just on one side, can likewise work.
Another option would be an arbor hung with different vines, a trellis or some wooden fencing to create a structure for your garden. Choose the best landscaping ideas for your yard.
In order to add charm to your garden, plant bushes, vines as well as flowers. This is a great place for birds to make their nests. Include a flowering fruit tree such as dogwoods, bayberries, cherries, and crabapples or flowering trees like magnolia trees. These can provide food for mockingbirds, cardinals, chicks, and different sorts of wildlife and will blossom in the spring.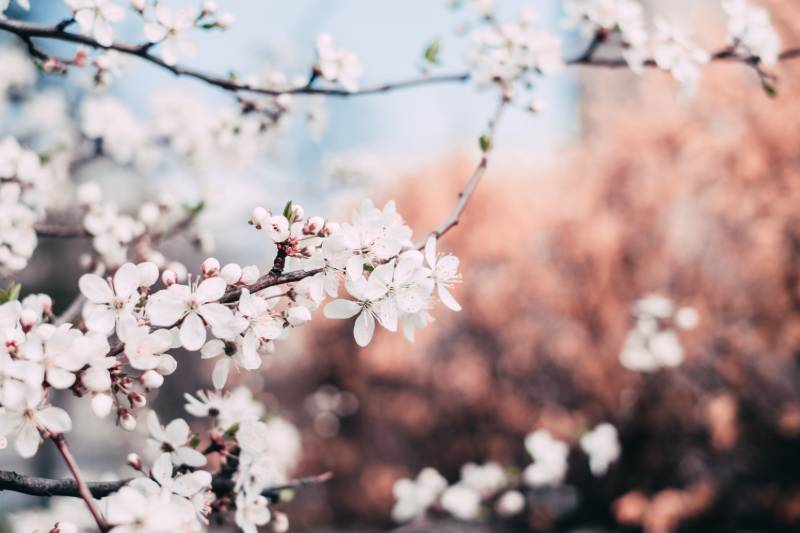 You may also want to plant cottage flowers such as snapdragons, delphiniums, and poppies. Grow plants that can provide a fragrant smell to your garden. For instance, lilacs, hyacinths, sweet peas, magnolias, and gardenias. Airplants are great hanging plants that extract most nutrients from the air if you don't have much room on the ground.
Top Asked Secret Garden Questions
Secret gardens are a great way for gardeners to express their creativity in a unique way. If you're looking for an outlet that is different than what you're used to, this could be a great solution for you. You'll want to consider some of the same things as other readers do, so keep reading for some commonly asked questions.
How can I decide how to decorate my secret garden?
When you are choosing decor for your secret garden, choose things that speak towards your creativity. We all have our own personal style, and that comes out when decorating areas like this. If you're feeling uninspired, try painting rocks, making wooden signs, or adding some figurines in. Let your imagination run wild and don't hold back!
Can a secret garden make my backyard look like a forest?
You can certainly style your secret garden to look like a forest if you would like. You will need to plant bushes and other green plants to get the desired effect. Flowers and vines can also add a nice touch. Keep in mind when planting these to choose a nice variety of plants that are both tall and short, and to use varying shades of green throughout your garden.
Should I add fencing to my secret garden?
Fencing can add an interesting layer to any secret garden. If you plant climbing vines, fencing can serve as a structure for them to climb up. You can also paint the posts decorative colors, which can add a layer of artistry to your already unique secret garden.
Finishing Touches
A shallow pond or any water feature is also a great addition to your garden. The most important thing is to have somewhere comfortable to relax, so buy or build some chairs or benches with pillows so you can relax and enjoy your serene sanctuary. This is perfect for entertaining guests unless you wish to keep your garden a secret.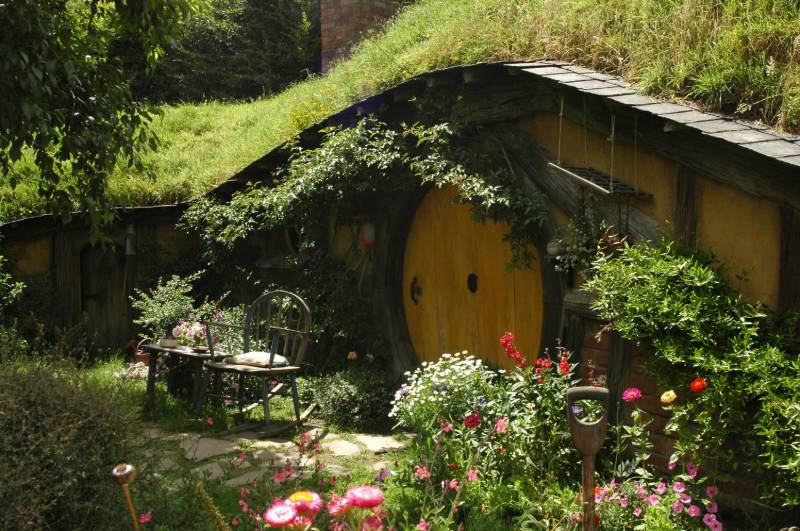 A secret garden is a place where you can spend your time just the way you want it. It's a place to escape reality and let your thoughts be free. This is a perfect way to create your own little paradise, just the way you like it.
Let your secret garden be your own place. A spot for relaxing, enjoying your own company, or even entertaining. Create one for yourself and make your fantasies come true!
Welcome to my blog! I am a biologist and I love all living things, but plants and farm animals have a special place in my heart. I aim to bring plants and YOU closer again. If there's one thing I want you to take with you, it is that gardening and farming aren't intimidating if you have the necessary knowledge. That's why I'm here. I'll share everything I know about my beloved plants and animals and hopefully, you decide to adopt one in your home!